Der Artikel wurde erfolgreich hinzugefügt.
Dieser Artikel ist gestrichen und kann nicht mehr bestellt werden!
Benachrichtigen Sie mich, sobald der Artikel lieferbar ist.
Artikel-Nr.:

CDACM4267

Gewicht in Kg.:

0.1
(ACROBAT) 24 Titel 1954-57 mit 12-seitigem Booklet
mehr
Lee Allen: Walkin' With Mr. Lee...plus (CD)
(ACROBAT) 24 Titel 1954-57 mit 12-seitigem Booklet
Artikeleigenschaften von

Lee Allen: Walkin' With Mr. Lee...plus (CD)
Lee Allen and his Band Walkin' With Mr.Lee As writer Jeff Hannusch observed, Chuck...
mehr
"Lee Allen"
Lee Allen and his Band
Walkin' With Mr.Lee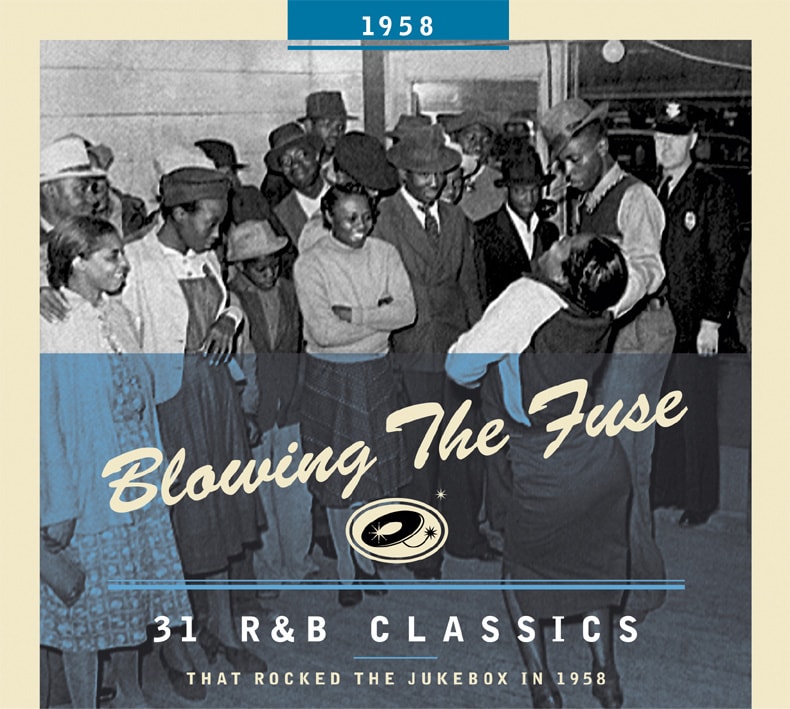 As writer Jeff Hannusch observed, Chuck Berry's guitar, Earl Palmer's drumming, and Lee Allen's sax comprise the instrumental Holy Trinity of rock 'n' roll. In fact, it's hard to imagine the music without them. Allen was featured on Little Richard's Tutti Frutti, Shirley & Lee's Let The Good Times Roll, Fats Domino's I'm In Love Again, Huey Smith's Don't You Just Know It, and, surprisingly enough, on his own hit. Although associated with New Orleans, Allen was actually born in Pittsburg, Kansas, on July 2, 1926, and grew up idolizing Illinois Jacquet, Lester Young, Coleman Hawkins, and the other early giants of the tenor sax. In 1943, he received a scholarship to Xavier University in New Orleans, and by 1947 he was gigging around town with Paul Gayten.
Allen's trademark was improvised solos that sounded like melodies, and he got his first shot as a featured artist on Aladdin in 1956 (discounting earlier solo recordings for Savoy that went unissued). His big break came two years later. As he told John Broven, "We were on a big show with Fats Domino, and at the close Fats was playing 'When The Saints Go Marching In,' and Paul 'Hucklebuck' Williams was playing that show with us. I came up with this little riff, and these guys [ie. Williams' band] said I should record it. The guy from New York called up and said I had a hit. It was the time of Dick Clark's 'Bandstand', and that tune had hit 'Bandstand'."
The man in New York was Al Silver at Herald Records, and Allen acted as a de facto A&R man for him in the years ahead. Allen led his own band until he rejoined Fats in 1961. In 1965, he moved to Los Angeles, and took a day job to supplement his music earnings. He was on Dr. John's widely praised 'Gumbo' LP, but it was revivalists such as the Blasters and the Stray Cats who rescued him from ill-deserved oblivion. His last years were good, touring in their company (look for the Blasters and Lee Allen performing One Bad Stud in the movie 'Streets Of Fire' [1984]). He died of cancer on October 18, 1994.
Various - Blowing The Fuse 1958 - Classics That Rocked The Jukebox
Read more at: https://www.bear-family.de/various-blowing-the-fuse-1958-classics-that-rocked-the-jukebox.html
Copyright © Bear Family Records
Bewertungen lesen, schreiben und diskutieren...
mehr
Kundenbewertungen für "Walkin' With Mr. Lee...plus (CD)"
Bewertung schreiben
Bewertungen werden nach Überprüfung freigeschaltet.
Weitere Artikel von Lee Allen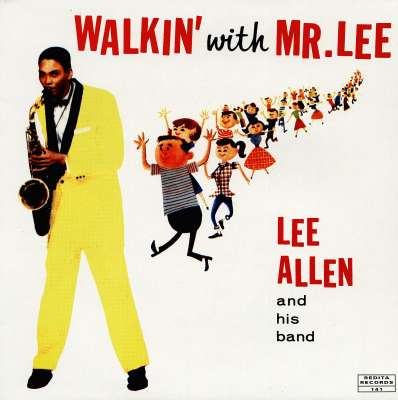 Lee Allen: Walking With Mr Lee
Art-Nr.: RLP141


Artikel muss bestellt werden