Der Artikel wurde erfolgreich hinzugefügt.
Dieser Artikel ist gestrichen und kann nicht mehr bestellt werden!
Benachrichtigen Sie mich, sobald der Artikel lieferbar ist.
Artikel-Nr.:

CDCOL5848

Gewicht in Kg.:

0.1
(Collectables) 26 tracks (69:58)
mehr
ANDERSON, Lynn: Rose Garden - You're My Man (CD, Bonus Tracks)
(Collectables) 26 tracks (69:58)

Artikeleigenschaften von

ANDERSON, Lynn: Rose Garden - You're My Man (CD, Bonus Tracks)
Albumtitel:

Rose Garden - You're My Man (CD, Bonus Tracks)

Genre

Country

Artikelart

CD

EAN:

0090431584828

Gewicht in Kg:

0.1
Anderson, Lynn - Rose Garden - You're My Man (CD, Bonus Tracks)

CD 1
01
Rose Garden
ANDERSON, Lynn
02
For The Good Times
ANDERSON, Lynn
03
Another Lonely Night
ANDERSON, Lynn
04
I Don't Want To Play House
ANDERSON, Lynn
05
Snowbird
ANDERSON, Lynn
06
Your Sweet Love Lifted Me
ANDERSON, Lynn
07
Sunday Morning Coming Down
ANDERSON, Lynn
08
I Still Belong To You
ANDERSON, Lynn
09
I Wish I Was A Little Boy Again
ANDERSON, Lynn
10
It's Only Make Believe
ANDERSON, Lynn
11
Nothing Between Us
ANDERSON, Lynn
12
You're My Man
ANDERSON, Lynn
13
I Can Spot A Cheater
ANDERSON, Lynn
14
I'm Gonna Write A Song
ANDERSON, Lynn
15
Cry, Cry Again
ANDERSON, Lynn
16
Knock Three Times
ANDERSON, Lynn
17
Flying Machine
ANDERSON, Lynn
18
Proud Mary
ANDERSON, Lynn
19
Help Me Make It Through The Night
ANDERSON, Lynn
20
Put Your Hand In The Hand
ANDERSON, Lynn
21
Joy To The World
ANDERSON, Lynn
22
I Might As Well Be Here Alone
ANDERSON, Lynn
23
How Can I Unlove You
ANDERSON, Lynn
24
Cry
ANDERSON, Lynn
25
Top Of The World
ANDERSON, Lynn
26
What A Man, My Man Is
ANDERSON, Lynn
Lynn Anderson Rose Garden recorded September 10, 1970 Columbia Recording Studio, 804...
mehr
"ANDERSON, Lynn"
Lynn Anderson
Rose Garden
recorded September 10, 1970 Columbia Recording Studio, 804 16th Avenue South, Nashville, Tennessee; Arranger: Cam Mullins; Producer: Glenn Sutton
with Lynn Anderson: vocal; Jerry Kennedy: guitar; Charlie McCoy: unknown instrument; other details unknown. Overdubs probably held at a later date.
Columbia 4-45252
master NCO 108 673
Joe South produced and wrote songs for Atlanta-based pop singer Billy Joe Royal. From Down In The Boondocks onward, Royal gave voice to South's words. I Never Promised You A Rose Garden was originally a filler song that South wrote for Royal's 1967 album 'Hush' (itself a South song covered by Deep Purple). Royal skittered through Rose Garden at a disconcertingly fast tempo. In 1968, South buried Rose Garden on yet another album, this time his own. South, who died in September 2012, never talked in any depth about his songs, but it's likely that a couple of his best known songs were spurred by book titles. His biggest hit, Games People Play, was the title of a pop psychology book by Eric Berne, and I Never Promised You A Rose Garden was Hannah Greene's 1964 novel about a young woman's descent into mental illness. One person who heard South's Capitol LP was Lynn Anderson, the daughter of Liz Anderson, who'd written Strangers and Lonesome Fugitive for Merle Haggard. In 1969, Lynn married Billy Sherrill's assistant and occasional cowriter, Glenn Sutton, and in 1970 Sutton signed her to Columbia.
When Sutton produced her earlier records for Chart, Anderson asked him to consider Rose Garden, but he refused. "There were lines in the song which [Glenn] thought weren't right for me," she said. "Lines like 'I could promise you things like big diamond rings.' A woman just wouldn't say that to a man, so he thought a female singer singing those lyrics just wouldn't work." On September 9-10, 1970, Anderson recorded her first Columbia LP together with a Christmas single. She said that Rose Garden was recorded as an afterthought because they didn't have any other songs, and it's true that it was one of the last songs on the slate. She remembered Jerry Kennedy and Charlie McCoy coming up with the Rose Garden shuffle. It was, said Kennedy, a rhythm he'd used on one of his own singles, 1964's The Blue Beat, itself based on Millie's ska hit My Boy Lollipop.
Columbia Records president Clive Davis walked in on the mixing session and immediately fixated upon Rose Garden. It might have been Davis's enthusiasm that led Sutton to go back and overdub a string arrangement by Cam Mullins for a dramatic intro. "The crossover potential seemed obvious," Davis wrote later. "I flipped out. Billy Sherrill thought it was a solid country hit. He shook his head at me." Immediately, Davis ordered his field promo guys to hand-carry the record to pop stations. Usually, R&B or country records would be worked to their own markets and only taken to pop stations if they were doing well in their primary markets. According to Davis, Rose Garden sold three million singles and one million albums, and he's probably not far off the mark; the song was omnipresent. "I believe that 'Rose Garden' was released at just the right time," Anderson said later. "People were trying to recover from the Vietnam years. The message in the song that - if you just take hold of life and go ahead - you can make something out of nothing. People just took to that."
- Colin Escott -
Various Country & Western Hit Parade 1970
Read more at: https://www.bear-family.de/various-country-und-western-hit-parade-1970.html
Copyright © Bear Family Records
Bewertungen lesen, schreiben und diskutieren...
mehr
Kundenbewertungen für "Rose Garden - You're My Man (CD, Bonus Tracks)"
Bewertung schreiben
Bewertungen werden nach Überprüfung freigeschaltet.
Weitere Artikel von ANDERSON, Lynn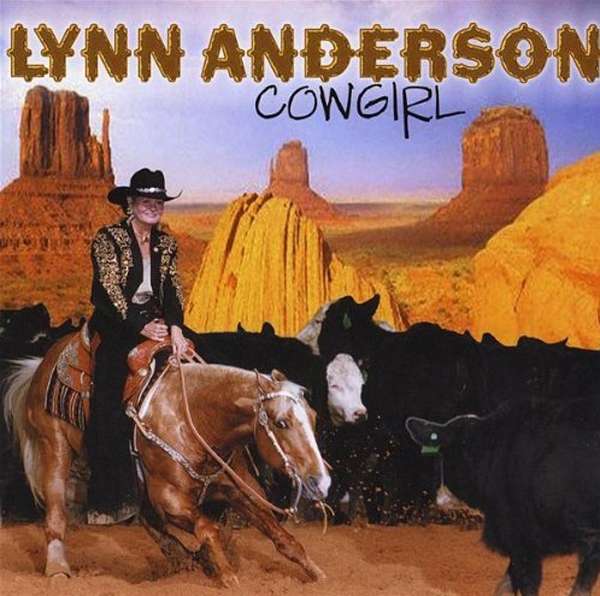 Lynn Anderson: Cowgirl I
Art-Nr.: CD0701002


Artikel muss bestellt werden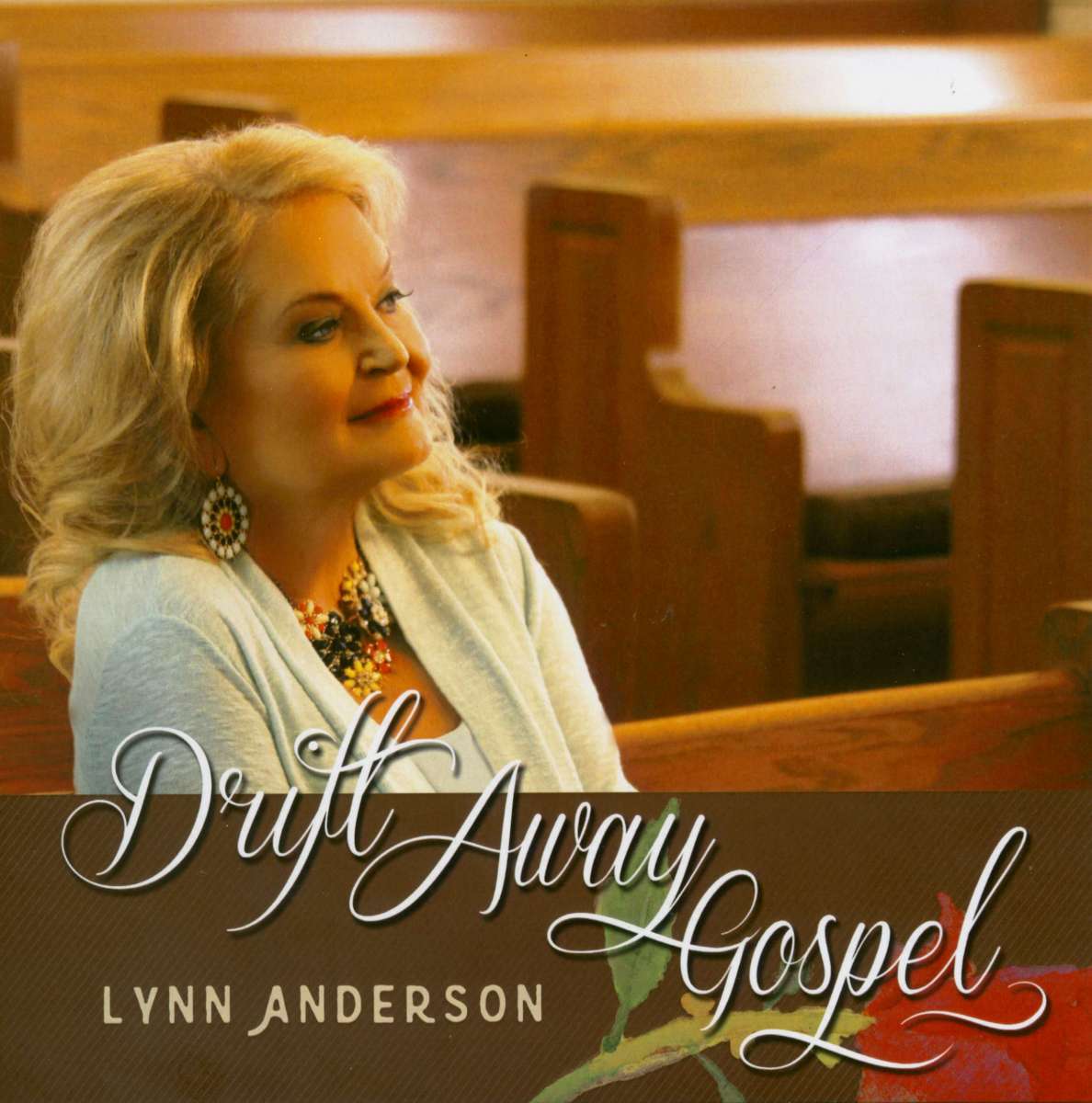 Lynn Anderson: Drift Away Gospel b-w Get Up Joseph 7inch,...
Art-Nr.: 45CS61451


Sofort versandfertig, Lieferzeit** 1-3 Werktage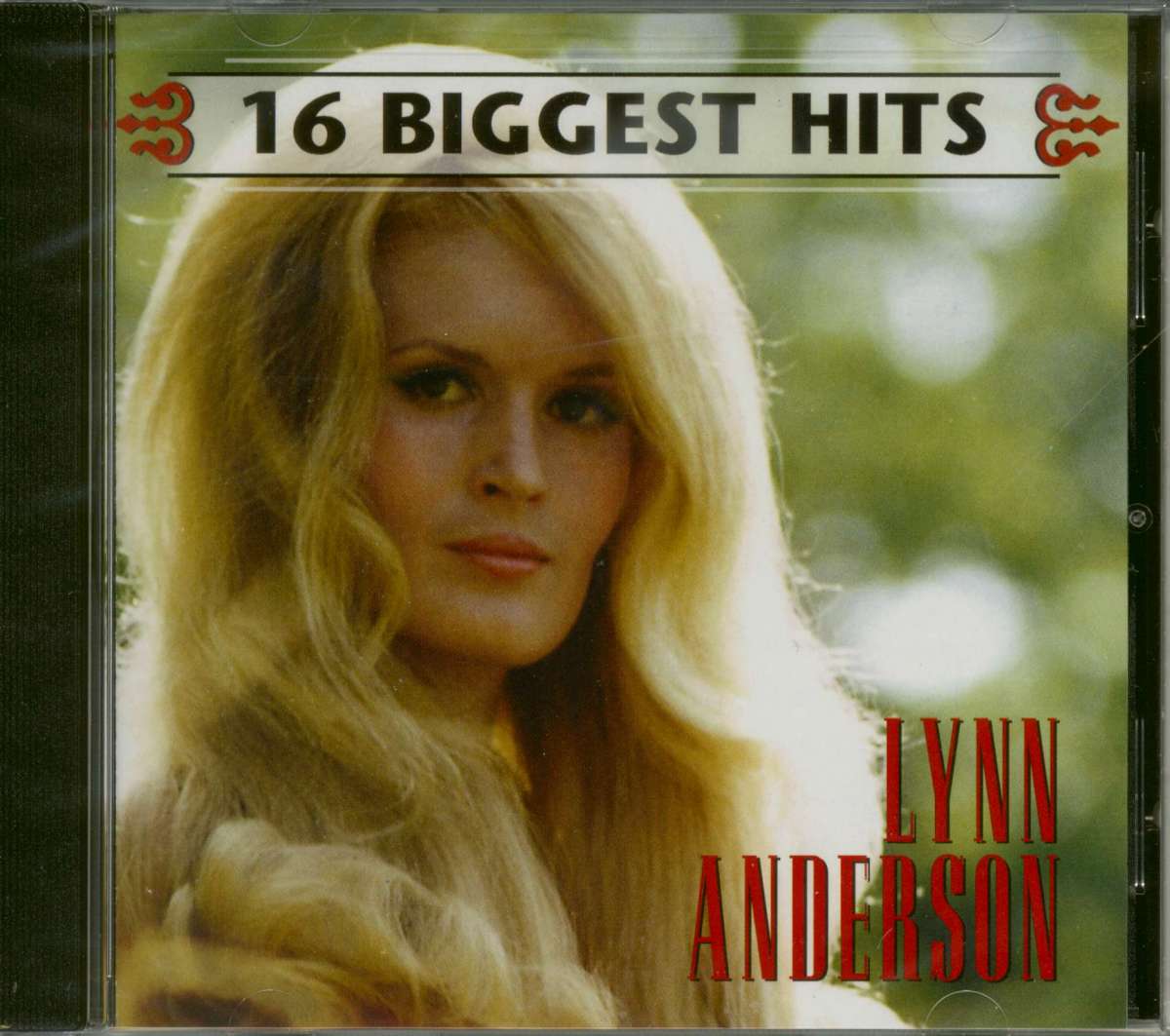 Lynn Anderson: 16 Biggest Hits
Art-Nr.: CDSNY94245


Artikel muss bestellt werden
Lynn Anderson: Songbook (2-CD)
Art-Nr.: CDEQ70358


Artikel muss bestellt werden