Der Artikel wurde erfolgreich hinzugefügt.
Gene Autry
That Silver Haired Daddy Of Mine (9-CD Deluxe Box Set)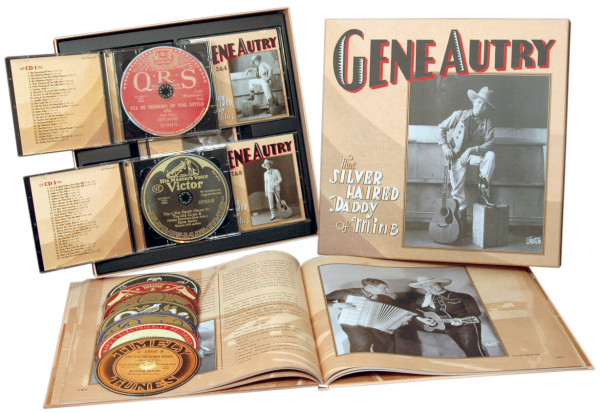 Dieser Artikel ist gestrichen und kann nicht mehr bestellt werden!
Benachrichtigen Sie mich, sobald der Artikel lieferbar ist.
9-CD Box (LP-Format) mit 100-seitigem gebundenem Buch, 226 Einzeltitel. Spieldauer ca. 659...
mehr
Gene Autry: That Silver Haired Daddy Of Mine (9-CD Deluxe Box Set)
9-CD Box (LP-Format) mit 100-seitigem gebundenem Buch, 226 Einzeltitel. Spieldauer ca. 659 Minuten.
Kaum jemand erinnert sich noch, dass
Gene Autry
, Amerikas singender
Cowboy
, seine Karriere als Schreiber und Interpret von authentischem 'weißen Country-Blues' begonnen hat; viele haben's wahrscheinlich gar nicht gewusst. Während er noch als Telefonist für die St.-Louis- und San-Francisco-Eisenbahn ('Frisco Line') arbeitete, fuhr er 1929 nach New York. Dort wollte er seinen Traum wahrmachen und es mit den damals besten Pop-Sängern aufnehmen – darunter
Rudy Vallee
,
Al Jolson
und
Gene Austin
. Dann aber, auf Anraten der Brüder Frankie und Johnny Martin und des Produzenten
Arthur
Satherley, nutzte
Gene Autry
lieber sein großes Talent als Imitator von
Jimmie Rodgers
, des Vaters der Country Music, um an einen Schallplattenvertrag zu kommen. Kein anderer Künstler schaffte es so gut, die Grundlagen der Rodgers-Musik umzusetzen, wie Gene Autry. Außerdem hatte er Jimmies Jodeln perfekt drauf, dessen Mississippi-Dialekt und seine Gitarrenläufe – manchmal waren die beiden kaum noch zu unterscheiden. Dann aber interpretierte er immer öfter neue Songs im Rodgers-Stil, so dass sich allmählich ein eigener Autry-Sound herausbildete.
Während der Zeit der Großen Depression verkaufte Gene bergeweise Platten – und das zu einer Zeit, als die Menschen sie sich kaum leisten konnten. Diese Scheiben erschienen auf Labels wie Gennett, Victor und Columbia sowie auf Billig-Marken ('Kaufhausplatten'), die ARC gehörten. Während der frühen 30er Jahre, angeleitet durch seinen Mentor
Jimmy Long
und den Produzenten
Art Satherly
, verschob sich Autrys Musik vom Country Blues hin zu traditionellerer Hillbilly-Musik jener Zeit. Die Ballade
That Silver Haired Daddy Of Mine
, mit Long im Oktober 1931 als Duett aufgenommen entwickelte sich zu einem Country Standard. Schnell folgte eine Reihe Lieder, wie
My Old Pal Of Yesterday, Missouri Is Calling, The Little Ranch House On The Old Circle B.
und
Louisiana Moon
, danach begann sich Genes künstlerische Identität komplett zu verändern – er wurde zum Star des National Bern Dance (WLS) und Amerikas singender Cowboy.
Mit den 226 Songs dieser 9-CD-Box versammelt
Bear Family Records
erstmals sämtliche noch existierende Aufnahmen der Jahre 1929 bis 1933! Viele dieser Aufnahmen hat es noch nie auf CD gegeben – und viele andere sind nach rund 75 Jahren zum ersten Mal wieder zu hören. Außerdem sind mehr als 20 Aufnahmen enthalten, die hier zum ersten Mal veröffentlicht sind.
Das gebundene Buch enthält einen Begleittext von Packy Smith, eine Discographie von
Tony Russell
sowie viele seltene Fotos und Illustrationen.
Artikeleigenschaften von

Gene Autry: That Silver Haired Daddy Of Mine (9-CD Deluxe Box Set)
Albumtitel:

That Silver Haired Daddy Of Mine (9-CD Deluxe Box Set)

Genre

Country

Edition 2

Deluxe Edition

Preiscode

IL

Artikelart

Box set

EAN:

4000127159441

Gewicht in Kg:

2.2
Gene Autry Geb. 29. 9. 1907 in Tioga - Texas Record Labels: Okeh, Gennett, Starr, Perfect,...
mehr
"Gene Autry"
Gene Autry
Geb. 29. 9. 1907 in Tioga - Texas
Record Labels: Okeh, Gennett, Starr, Perfect, Conqueror, Grey Gull, Victor, Columbia, Harmony,
Rare Arts, Country Loon, Ember, RCA, Republic.
Erster Hit: That Silver Haired Daddy Of Mine (1931)
Größter Hit: Rudolph, The Red-Nosed Reindeer (1949)

Orvon Gene Autry lernte von seiner Mutter Gitarre spielen, arbeitete als Telegrafist bei der Frisco Railway in Oklahoma und wurde durch Will Rogers animiert, sein Glück im Showgeschäft zu versuchen. Er begann 1930 bei der Radiostation KVOO in Tulsa als ,Oklahoma's Singing Cowboy" , er sang, jodelte und spielte ganz im Stil von Jimmie Rodgers, ohne jedoch dessen Originalität auf der Gitarre zu erreichen. Dennoch: Gene Autry bekam einen Schallplattenvertrag, ging zum WLS National Barndance in Chicago und hatte 1931 mit ,That Silver Haired Daddy Of Mine", einem Duett zusammen mit Shorty Long, einen Riesenhit. Der Titel wurde 1939 ein Millionseller und bis 1940 waren über5 Millionen Platten verkauft Dann kam der Ruf nach Hollywood.

Gene Autry, der längst die Cowboymasche ritt, trat in unzähligen B-Western als singender Cowboy auf und wurde rasch der populärste aller ,Lavendel-Cowboy", das Idol von Millionen Amerikanern. Gene Autry war damit Ende der 30er und Anfang der 40er Jahre der erfolgreichste Western-Sänger Amerikas und einer der ersten ländlichen Stars, der Geschäftssinn entwickelte und sein reichlich verdientes Geld in Unternehmungen anlegte. Von 1939 bis 1956 war er der Star des Melody-Ranch-Radioprogramms und sein größter Hit "Rudolph, The Red-Nosed Reindeer" hat sich über 9 Millionen mal verkauft. Noch heute besitzt Gene Autry mehrere Radio-und Fernsehstationen.
Gene Autry
That Silver Haired Daddy Of Mine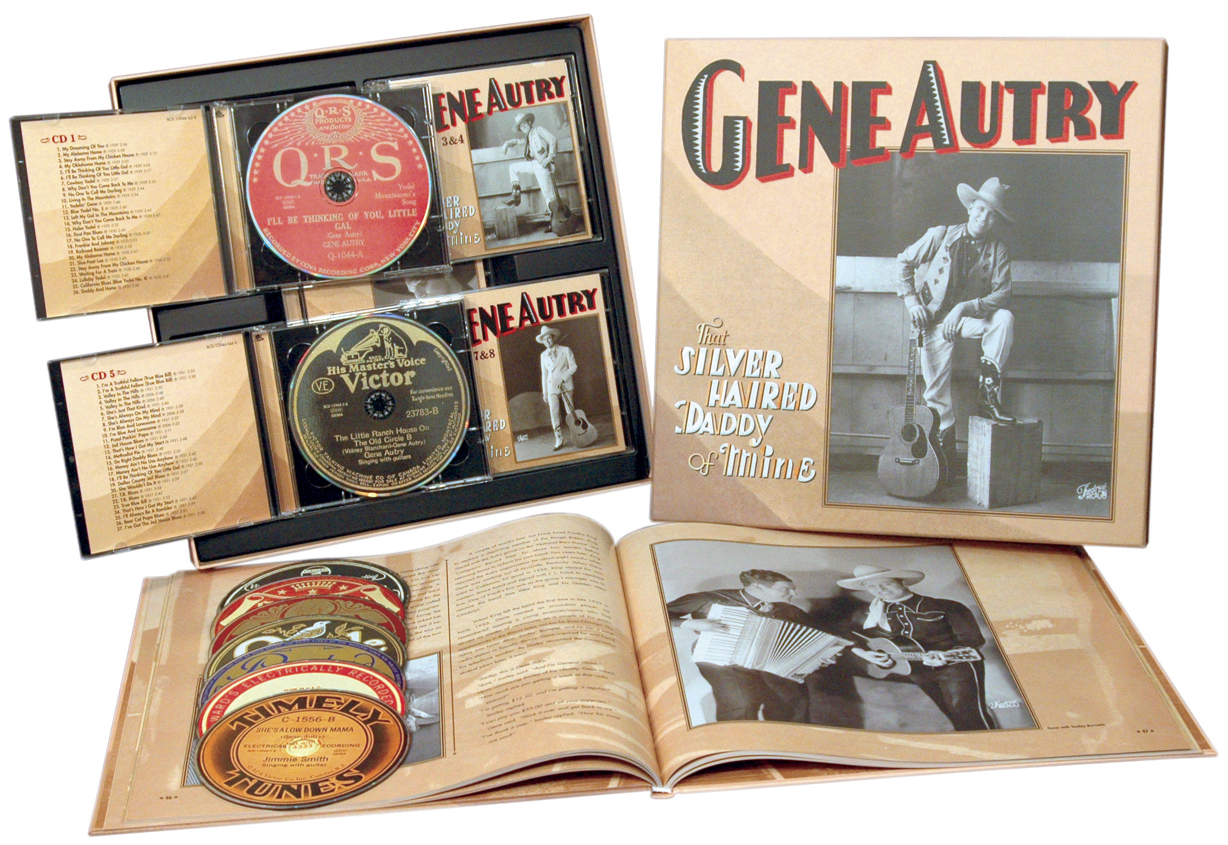 Gen Autry
That Silver Haired Daddy Of Mine
Ein sehr starkes Argument ist, dass Gene Autry einer der zwei oder drei wichtigsten Interpreten in der Geschichte der Countrymusik ist. Er war nicht der erste'Star' der Country-Musik, Jimmie Rodgers war es. Er war nicht der "König der Country-Musik". Dieser Titel gehörte Roy Acuff. Aber Gene Autry war der erste Multimedia-Star der Countrymusik. Als Plattenkünstler verkaufte er in den Depressionsjahren der 1930er Jahre Millionen von Platten, als man es sich am wenigsten leisten konnte, Platten zu kaufen, und war mit Abstand einer der meistverkauften Country-Sänger und Western-Sänger des mittleren Drittels des 20. Als Filmstar brachte er die amerikanische Countrymusik in die Welt und trug mit seinem Cowboy-Image und seinen Songs zum Mythos des amerikanischen Westens bei. Durch seine Plattenverkäufe, persönlichen Auftritte, Radio und Fernsehen in den 30er, 40er und 50er Jahren half er zwei Generationen von Amerikanern, Country-Musik zu definieren.
Diese amerikanische Ikone wurde Orvon Grover (Gene) Autry am 29. September 1907 auf einer Farm in Indian Creek bei Tioga, Texas, dem ältesten von vier Kindern, geboren. In seiner Autobiographie'Back In The Saddle Again' beschrieb Gene seinen Vater Delbert als "einen Viehhändler, einen Pferdehändler, einen freien, ziellosen Mann, der Menschen und Tiere und den Geruch der guten Erde liebte". Seine Mutter, Elnora Ozmont Autry, war eine kleine Frau, die nie eine robuste Gesundheit hatte. Gene's Großvater väterlicherseits, William T. Autry, war ein Baptistenprediger, der ihm das Singen beibrachte, als er ein kleines Kind war, weil er den Jungen brauchte, um in seinem Kirchenchor zu singen. Genes frühe Jahre wurden mit der Familie verbracht, die von einer kleinen Stadt in eine andere im Norden von Texas und im Süden von Oklahoma zog. Sie ließen sich schließlich auf einem Bauernhof in der Nähe von Achille, Oklahoma, nieder, wo er den größten Teil seiner Grundschulzeit erhielt.
Über Genes Jugend ist nicht viel bekannt, denn wie er in seinem Buch sagte: "Es hat keinen Sinn, seine Kindheit zu verherrlichen." Das Ergebnis dieser Philosophie war, dass Gene sehr wenige Interviews gab, die viele Fakten über seine prägenden Jahre lieferten. Schlimmer noch, wir müssen über die Musik und die Leidenschaften spekulieren, die ihn als Jugendlicher angetrieben haben. Die wenigen Fakten, die wir haben, zeigen eine Familie, die arm, aber nicht benachteiligt war. Die Autrys waren Bauern, so dass es für sie ohne viel Geld nicht allzu schwierig gewesen wäre, sich vom Land zu ernähren. Delbert Autry war anscheinend in der Lage, als Viehhändler und Händler gutes Geld zu verdienen, wenn die Zeiten gut waren, und wenn das Geld knapp war, tauschte er gegen Hühner, Eier, Stoff, Leder und alle anderen Notwendigkeiten, die zum Überleben in der Großfamilie nötig waren. Und wie die meisten bäuerlichen Bauernfamilien hätte sich ihr soziales Leben auf die Kirche und die Schule konzentriert.
Es ist einfach, sich vorzustellen, wie Genes Kindheit entlang der Grenze zwischen Texas und Oklahoma während und kurz nach dem Ersten Weltkrieg gewesen wäre. Es gab wahrscheinlich viel Zeit für Baseball, einen Sport, den Gene liebte und mit dem er die meiste Zeit seines Lebens verbunden war. Zusätzlich zu diesen Freizeitaktivitäten hätte es Arbeit in Form von Aufgaben gegeben, die von jedem Kind einer Familie erwartet werden, das seinen Lebensunterhalt vom Land kratzt. Gene sprach über das Füttern von Vieh und das Melken von Kühen am Morgen, bevor er über sechs Meilen zur Schule reitet. Da Geld knapp war, hätte Gene sein Taschengeld verdienen müssen. In seinem Buch erwähnte er die Arbeit als Lohnarbeiter für seine Onkel Calvin und Homer. Er nannte es "gemeine Arbeit für einen drahtigen Jungen". Obwohl wir die genauen Daten nicht kennen, wissen wir, dass Gene Teilzeit am'The Dark Feather Theater' in Achille arbeitete, wo er die Plakate und das Zelt wechselte und als Reliefvorführer diente. Er sagt, dass er damals wenig beeindruckt war von den dramatischen und extravaganten Heldentaten der damaligen Film-Cowboys, weil sie wenig mit dem Leben in den Kuhstädten zu tun hatten, die er so gut kannte.
Es scheint offensichtlich, dass die Musik ein wichtiger Teil des Familienlebens war. In den Kirchen gab es Erweckungen mit religiöser Musik für die Gläubigen, und die Kinder hätten die Lieder gelernt, die bei ländlichen Bands und lokalen Ensembles, die im Schulhaus Square Dance spielten, am beliebtesten waren. Gene sagte, dass seine Mutter sein Interesse an der Musik förderte, und wir wissen, dass er von klein auf im Kirchenchor sang, für den seine Mutter als Organistin arbeitete. Sie spielte auch Klavier und Gitarre, so dass es naheliegend ist, dass Gene mit seinem frühen Interesse an der Musik zumindest die rudimentären Techniken beider Instrumente erlernt hätte. Seine Mutter sang den Kindern nachts, vor allem Volkslieder und Hymnen. Sie waren höchstwahrscheinlich den populären Standards des Tages durch den Aufzug Victrola ausgesetzt, der in jedem Haushalt schnell zu einem Grundnahrungsmittel wurde. Als er 12 war, bestellte Gene seine erste Gitarre über den Sears, Roebuck-Katalog und zahlte acht Dollar, die er bei der Arbeit auf der Farm seines Onkels Calvin verdiente...
Als Gene 15 war, kehrte er nach Tioga zurück und lebte bei der Familie seines Onkels Cal.
Gene Autry That Silver Haired Daddy Of Mine (9-CD)
Read more at: https://www.bear-family.com/autry-gene-that-silver-haired-daddy-of-mine-9-cd.html
Copyright © Bear Family Records
Bewertungen lesen, schreiben und diskutieren...
mehr
Kundenbewertungen für "That Silver Haired Daddy Of Mine (9-CD Deluxe Box Set)"
Bewertung schreiben
Bewertungen werden nach Überprüfung freigeschaltet.
Weitere Artikel von Gene Autry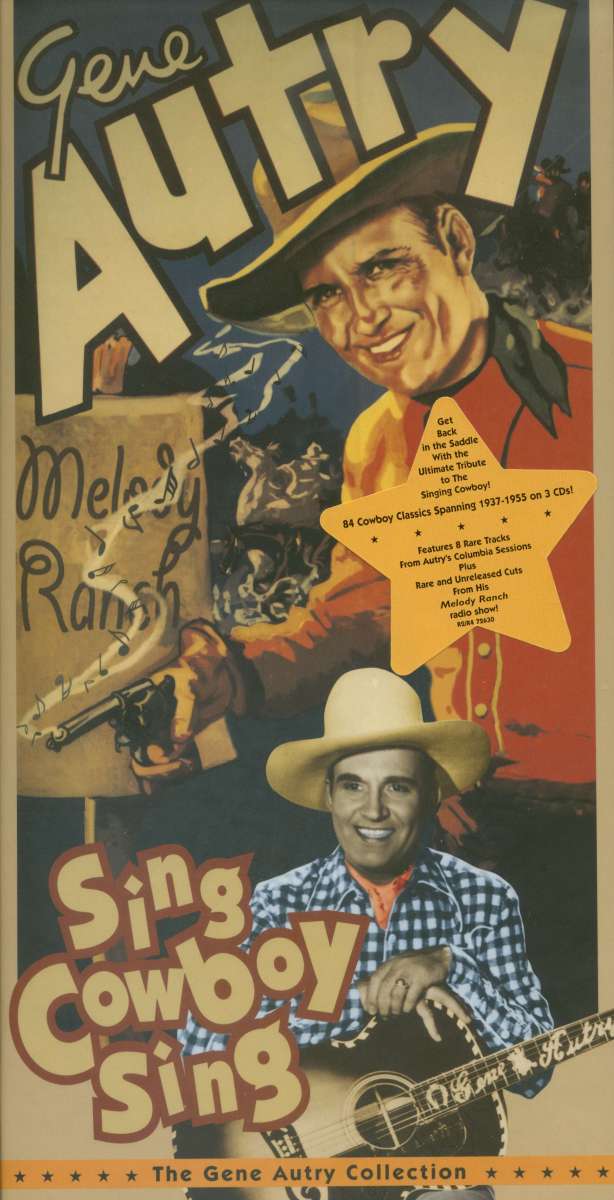 Gene Autry: Sing Cowboy Sing ! (3-CD Box)
Art-Nr.: CDRN72630


Sofort versandfertig, Lieferzeit** 1-3 Werktage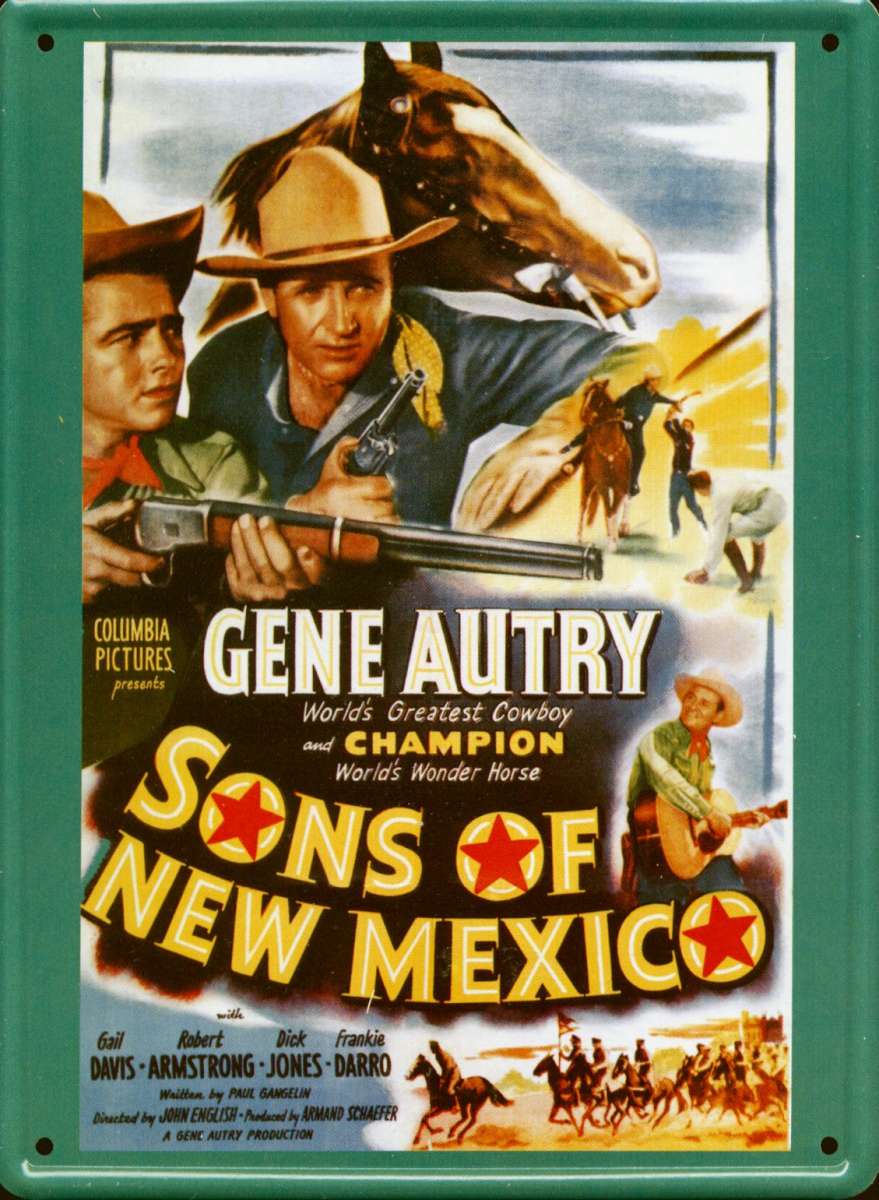 Gene Autry: Collector Card #202 - Gene Autry
Art-Nr.: BFCC202


Sofort versandfertig, Lieferzeit** 1-3 Werktage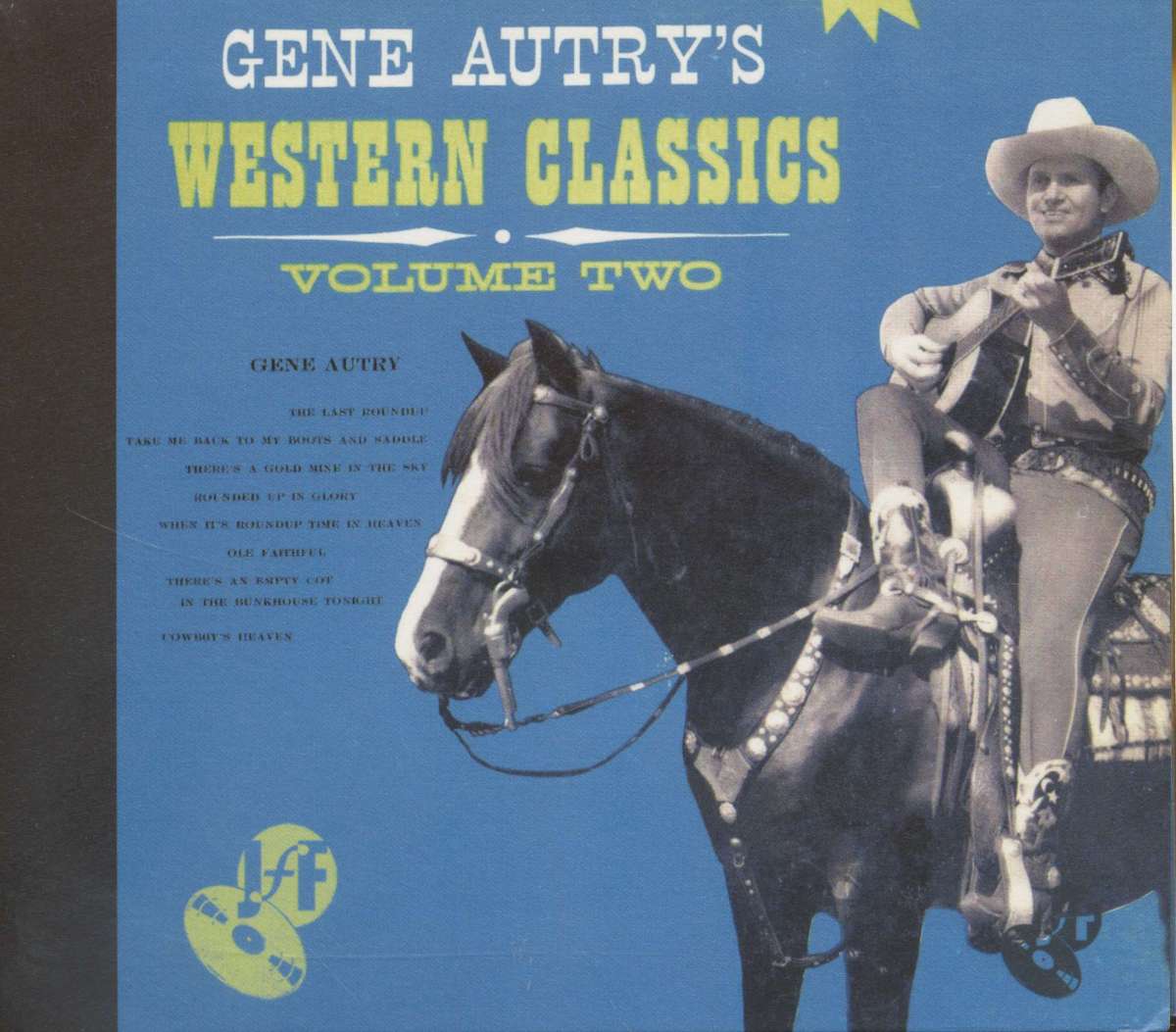 Gene Autry: Western Classics, Vol.2 (CD)
Art-Nr.: CDJFF315


Sofort versandfertig, Lieferzeit** 1-3 Werktage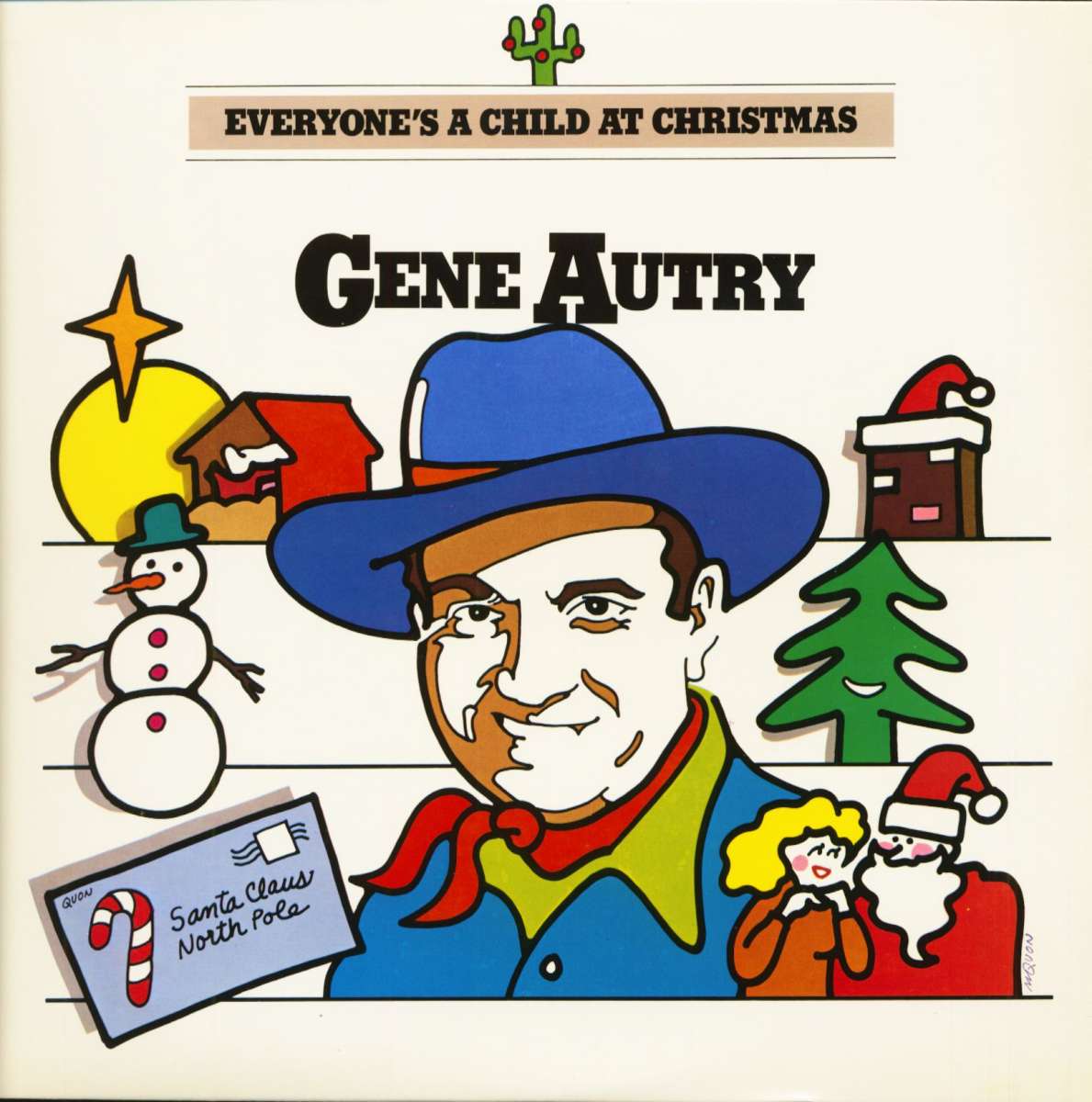 Gene Autry: Everyone's A Child At Christmas (LP)
Art-Nr.: LPP15767


Sofort versandfertig, Lieferzeit** 1-3 Werktage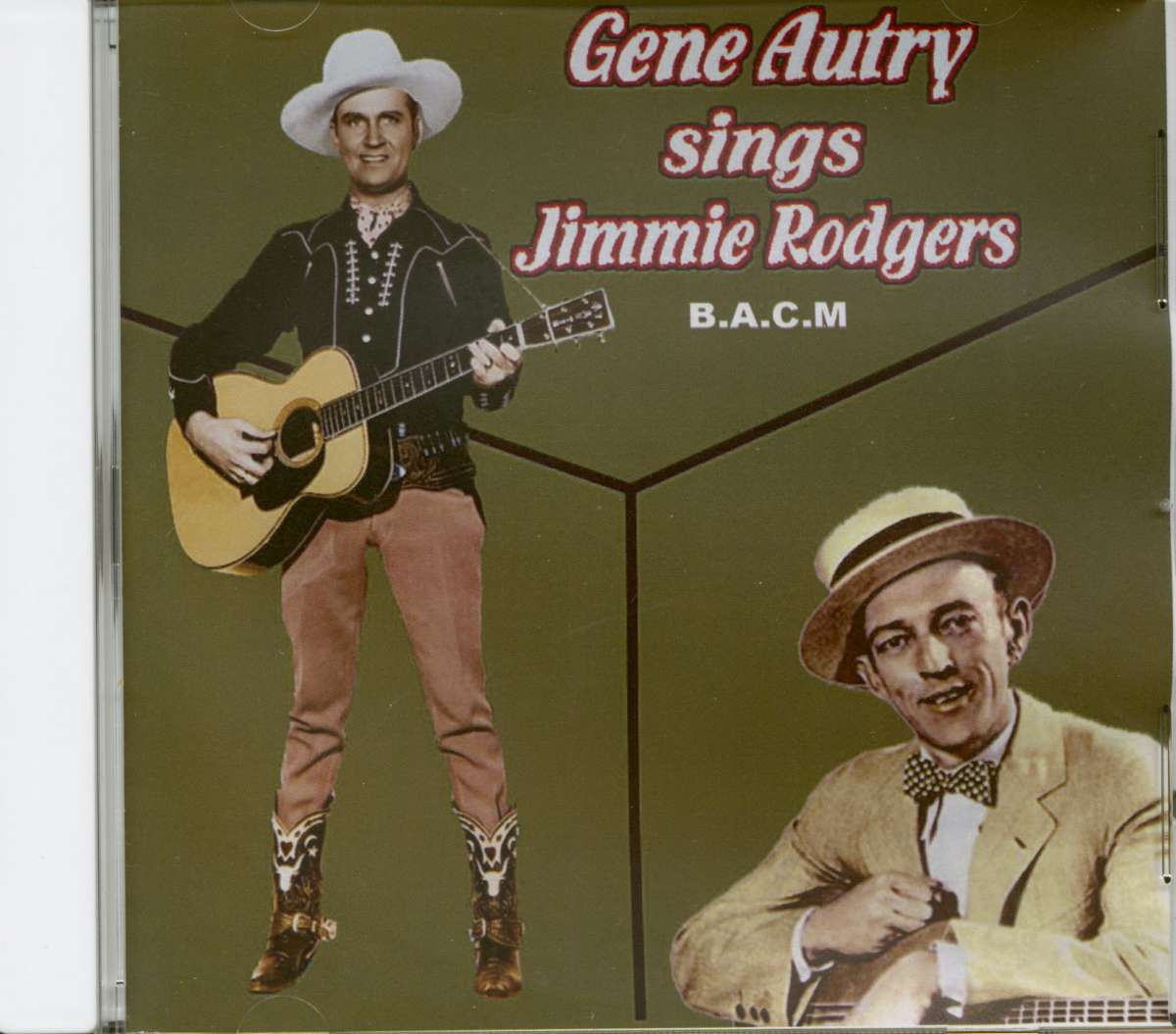 Gene Autry: Sings Jimmie Rodgers (CD-R)
Art-Nr.: CDD665


lieferbar innerhalb 1-2 Wochen (soweit verfügbar beim Lieferanten)