Der Artikel wurde erfolgreich hinzugefügt.
Dieser Artikel ist gestrichen und kann nicht mehr bestellt werden!
Benachrichtigen Sie mich, sobald der Artikel lieferbar ist.
Artikel-Nr.:

0002986

Gewicht in Kg.:

0.78
Taschenbuch - 434 Seiten - Music Mentor Books - 2015 - Englisch Brook Benton The biography by...
mehr
Brook Benton: There Goes That Song Again
Taschenbuch - 434 Seiten - Music Mentor Books - 2015 - Englisch
Brook Benton
The biography by Herwig Gradischnig is based on an album of newspaper cuttings personally compiled by Brook Benton. These contain the singer's views on a wide variety of topics, as well as reviews of his work. Personal interviews conducted in the USA with members of Brook's family have also been included. A significant portion of the text is dedicated to detailed discussion of Benton's recordings and analysis of his distinctive vocal style.
The exhaustive discography compiled by Hans Maitner identifies over 660 known recordings by Brook Benton. In this, it far surpasses all others published to date, which generally account for only around 300. The book also contains many rare photographs made available to the authors by the late singer's family. The entire work was authorised by Brook's widow, Mary, and daughter Vanessa, both of whom were keen to see it published. 
ABOUT THE AUTHORS
HERWIG GRADISCHNIG was born in 1944 and lives in Oberaich, Austria. He studied German language and literature, history, philosophy and the history of art, and his dissertation on the writer Robert Musil was published in Musil-Studien. He also contributes to textbooks (his speciality is lyrics) and publishes academic papers. His main interest has always been music in all its forms and styles, with a particular focus on vocal technique. His reviews and critiques of popular and jazz recordings have appeared in various Internet forums.
HANS MAITNER was born in 1942. He is a retired banker and lives in Vienna. A music enthusiast since his childhood, he worked as a deejay in various clubs during the rock'n'roll era. In the early '60s, he turned his attention to blues, which became his area of expertise, and soon began promoting young home-grown blues performers. From 1970 to 1980, he presented the Living Blues show on Austrian radio station 03, and in 1976 produced the first record for EMI Austria, Boogie Woogie Session '76. He went on to supervise further sessions with
Axel Zwingenberger
, Big
Joe Turner
(in Los Angeles), the
Mojo Blues Band
,
Joachim Palden
and others.
Between
1976 and 1988, he also acted as artistic director for the Stars of Boogie Woogie concert series.
Artikeleigenschaften von

Brook Benton: There Goes That Song Again
Albumtitel:

There Goes That Song Again

Sprache

Englisch

Kategorie

Biografien & Erinnerungen

Einband

Broschiert

Verleger

Music Mentor Books

Artikelart

Bücher/Books

Seiten

434

Größe

23,4 x 3,1 x 15,8 cm

ISBN-10

095626798X

Autor

Herwig Gradischnig

EAN:

9780956267986

Gewicht in Kg:

0.78
Brook Benton It's Just A Matter Of Time Als neuer Head of East Coast A&R von Mercury...
mehr
"Brook Benton"
Brook Benton
It's Just A Matter Of Time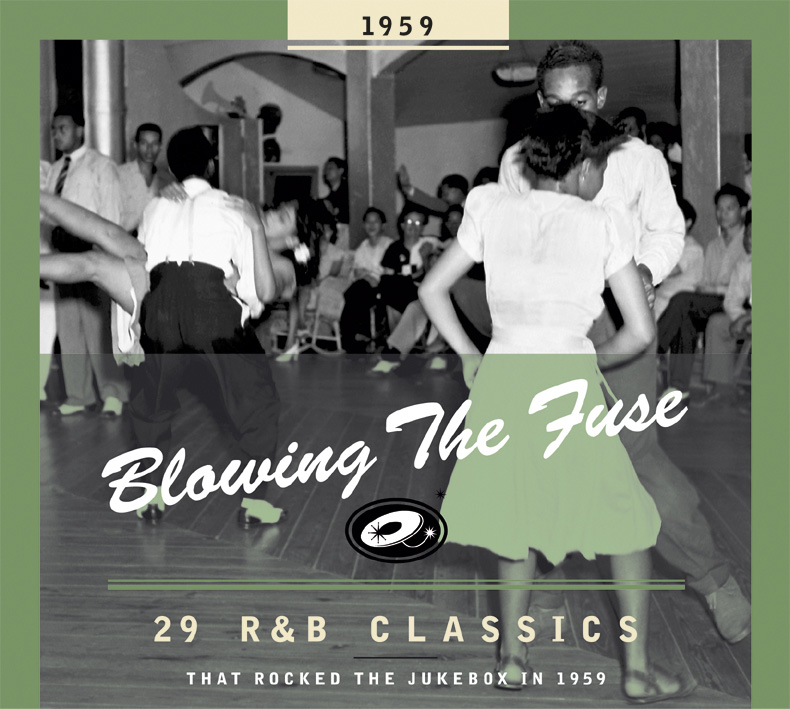 Als neuer Head of East Coast A&R von Mercury Records verlor Clyde Otis keine Zeit, seinen Demo-Sänger und gelegentlichen Co-Autor Brook Benton zu verpflichten. Während der ersten Session nahmen Benton und Otis einen Song auf, den sie ausgearbeitet hatten, It's Just A Matter Of Time. Sie hatten den Song für Nat'King' Cole geschrieben, aber Otis erklärte Cole, dass er gerade den Mercury-Gig gelandet war und den Song für Benton wollte. Der Text spiegelt Bentons Frustration über seine Unfähigkeit, als Sänger einen Hit zu erzielen, wider. Als er mit der Frustration seines Co-Autors konfrontiert wurde, sagte Otis: "Es ist nur eine Frage der Zeit, Brook." Otis hat dafür gesorgt, dass sie den breitesten Querschnitt des Marktes ansprechen würde, indem sie einen vollen Saitenabschnitt einsetzte.


Es gab jedoch eine politische Dimension der Fäden, die über die bloße Verbreiterung der Attraktivität hinausging. "Historisch gesehen", behauptete Otis, "wollten schwarze Künstler mit Streichern aufnehmen, weil es etwas war, das ihnen verwehrt worden war. Die Saiten symbolisierten die Legitimität. Es gab nicht einmal schwarze Streicher, die in den Studios arbeiteten. Als wir Brooks erstes Date organisierten, fragte ich meinen Auftragnehmer, ob es schwarze Streicher gäbe. Er sagte:'Ja. Sie arbeiten in Broadway-Shows und anderen Abholjobs." Ich sagte: "Warum spielen sie keine Plattenaufnahmen?" Er sagte: "Niemand ruft sie an." Ich sagte: "Wenn sie gut sind, will ich sie in meinen Sitzungen sehen." Bentons intimer und knackig-mikrofonierter Gesang blickte zurück auf den entspannten Balladestil von Arthur Prysock und Billy Eckstine und freute sich auf die Leidenschaft der Soulmusik.

Eines der Verkaufsargumente waren Bentons tiefe Noten. Er sang tiefer und gefühlvoller als auf seinen vorherigen Aufnahmen für andere Labels. Die tiefen Töne waren ein Vermächtnis eines frühen R&B-Riesen, Percy Mayfield. Benton hatte sie zuerst auf seiner Demo von The Stroll verwendet. Nachdem sein Gesangsarrangement erfolgreich von den Diamanten übernommen worden war, beschloss Benton, die tiefen Töne auf seinen eigenen Aufnahmen zu verwenden und perfektionierte seine Technik. Otis sorgte auch dafür, dass Brook seinen Gesangspart tagelang vor einer Session einstudierte, so dass viele der Nuancen perfektioniert werden konnten. "Die Leute bei Mercury sagten, es sei zu ruhig", sagte Otis. "Sagte, dass es nicht genug gerockt hat." Also brachte ich es zu einem DJ, Doktor Jive, und bat ihn, es zu spielen. Er rief zurück und sagte, die Telefonzentrale sei beleuchtet. Die Leute bei Mercury haben es überprüft und festgestellt, dass es wahr ist."  Im Januar 1959 stieg It's Just A Matter Of Time in die Charts ein, führte die R&B-Liste an und erreichte Platz 3 der Pop-Charts.

Sowohl Benton als auch Otis waren auf das Schärfste bestätigt worden.
Verschiedenes - Ausblasen der Sicherung 1959
Klassiker, die die Jukebox rockten


Lesen Sie mehr unter: https://www.bear-family.de/various-blowing-the-fuse-1959-classics-that-rocked-the-jukebox.html
Copyright © Bear Family Records
Various - Blowing The Fuse 1959
Classics That Rocked The Jukebox

Read more at: https://www.bear-family.de/various-blowing-the-fuse-1959-classics-that-rocked-the-jukebox.html
Copyright © Bear Family Records
Bewertungen lesen, schreiben und diskutieren...
mehr
Kundenbewertungen für "There Goes That Song Again"
Bewertung schreiben
Bewertungen werden nach Überprüfung freigeschaltet.
Weitere Artikel von Brook Benton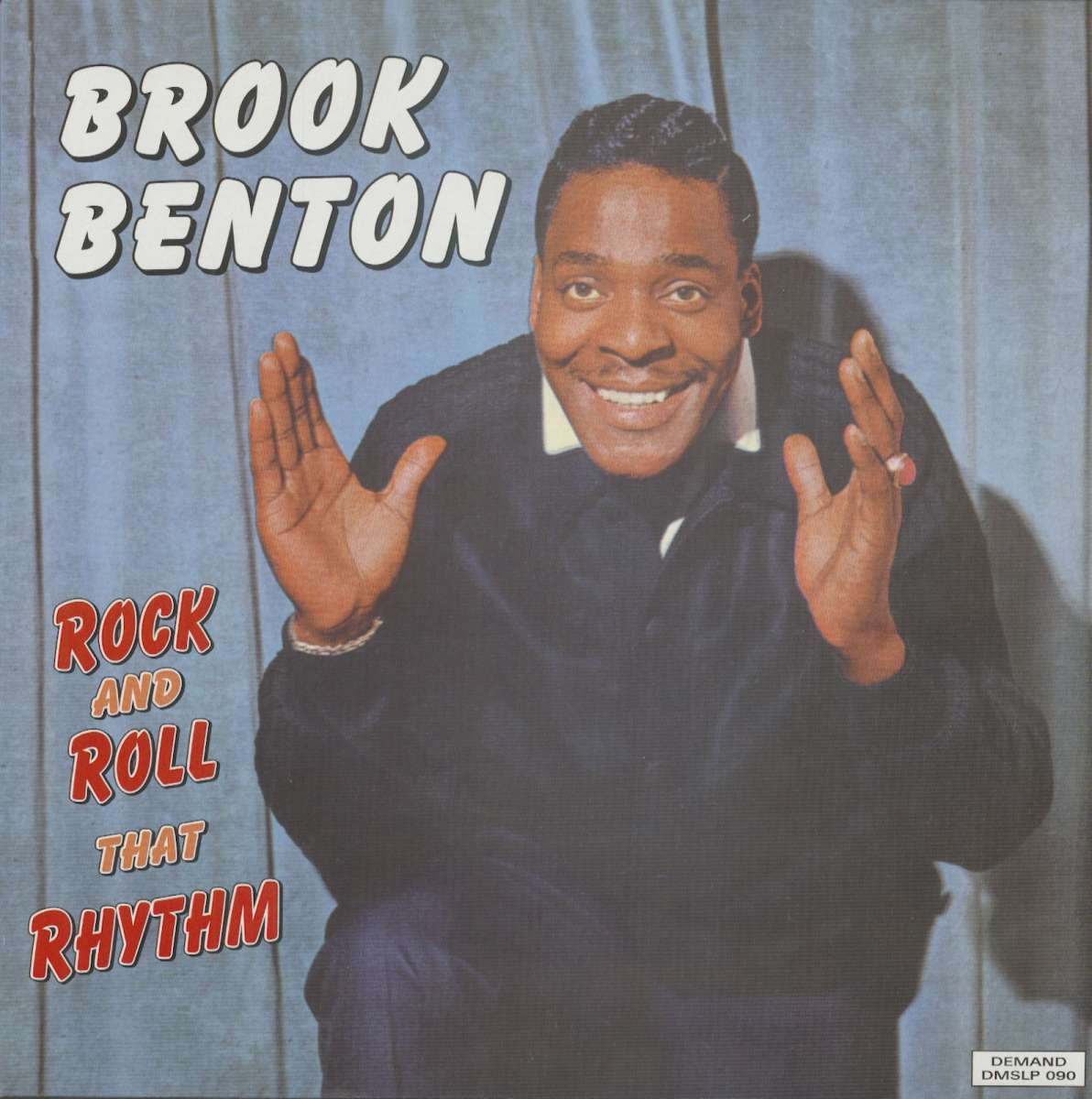 Brook Benton: Rock And Roll That Rhythm (LP)
Art-Nr.: LPDMS090


Sofort versandfertig, Lieferzeit** 1-3 Werktage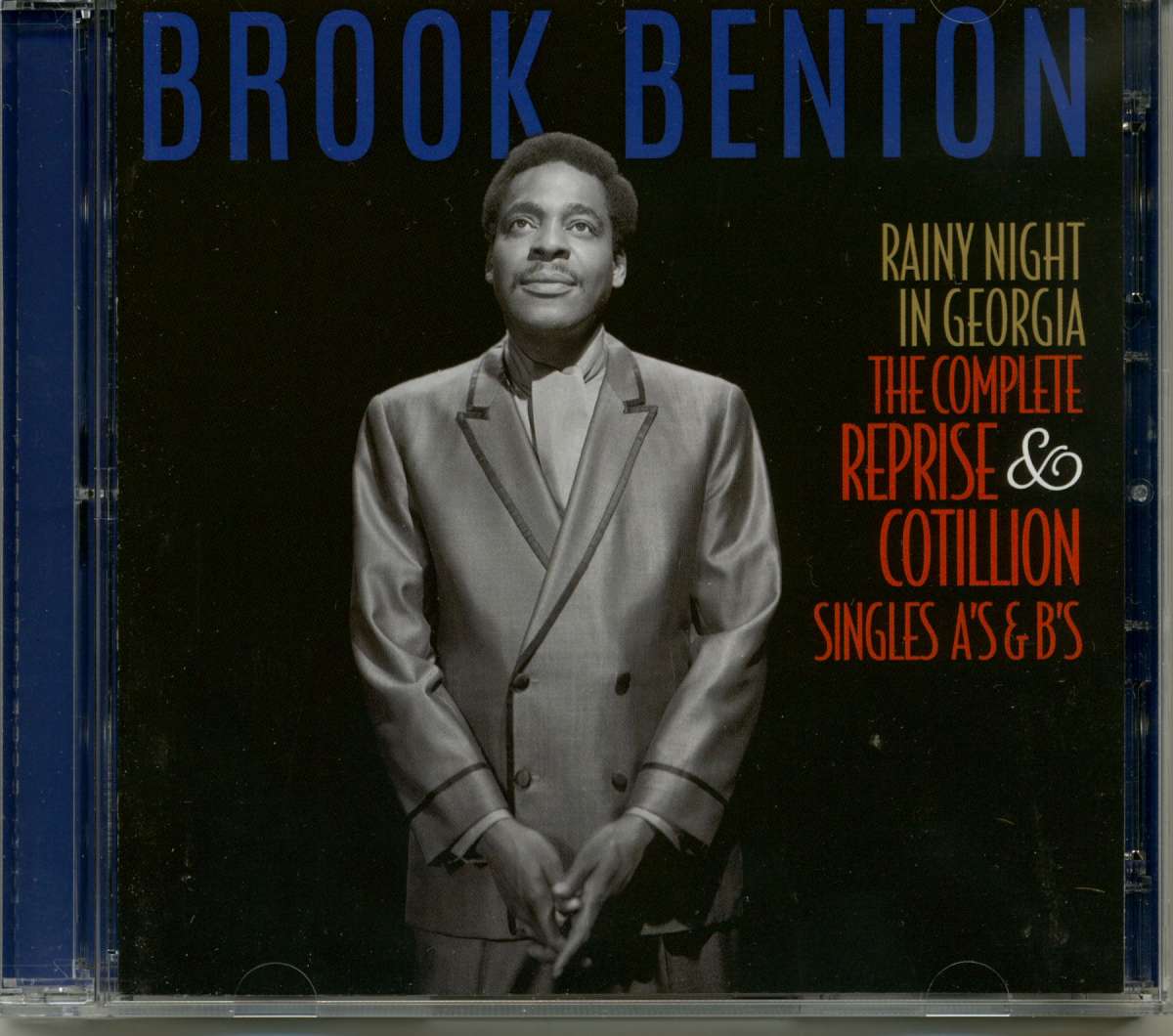 Brook Benton: Rainy Night In Georgia: The Complete Reprise &...
Art-Nr.: CDRGM0478


Artikel muss bestellt werden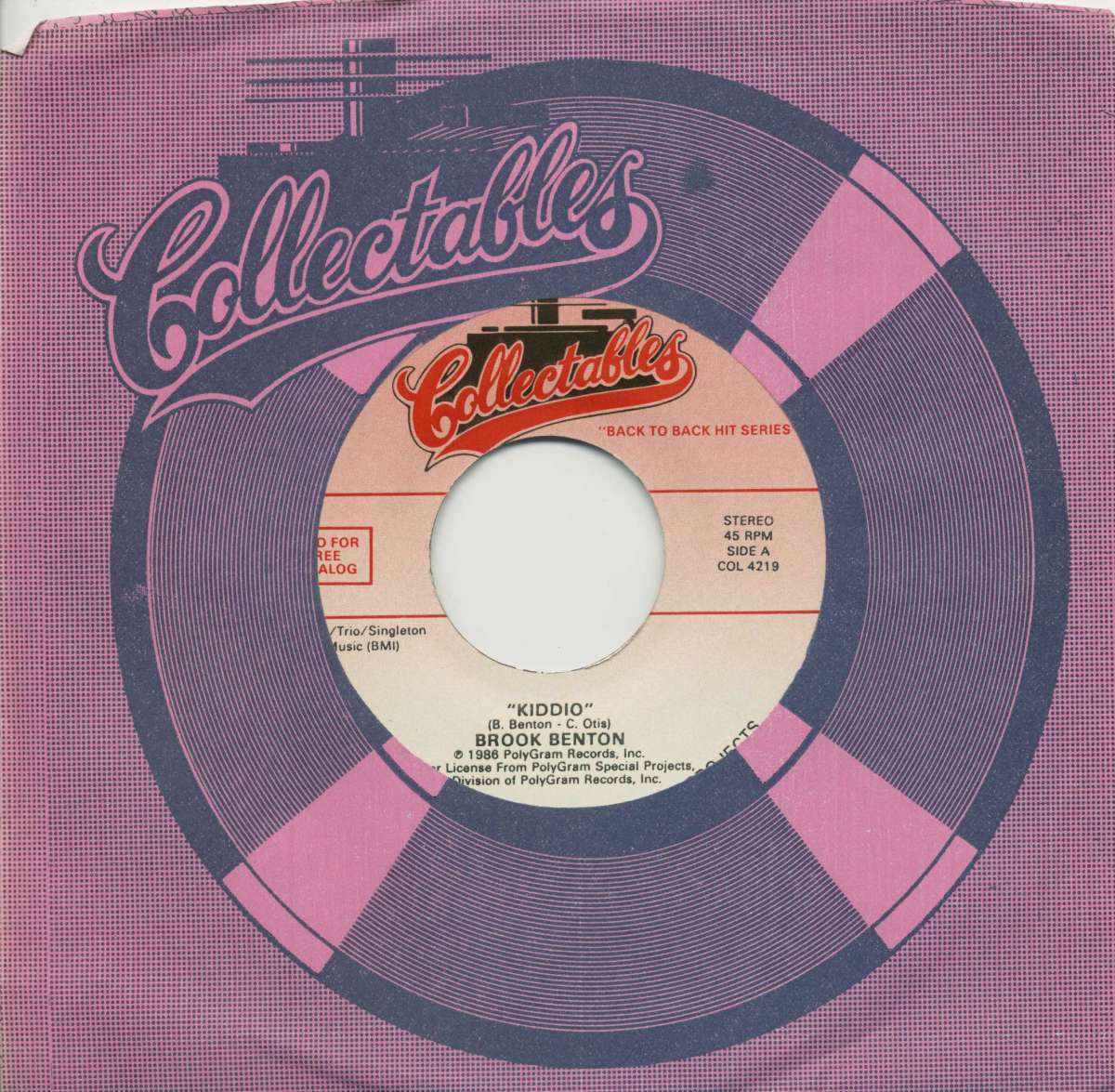 Brook Benton: Endlessly - Kiddo (7inch, 45rpm, BC, CS)
Art-Nr.: 45COL4219


Sofort versandfertig, Lieferzeit** 1-3 Werktage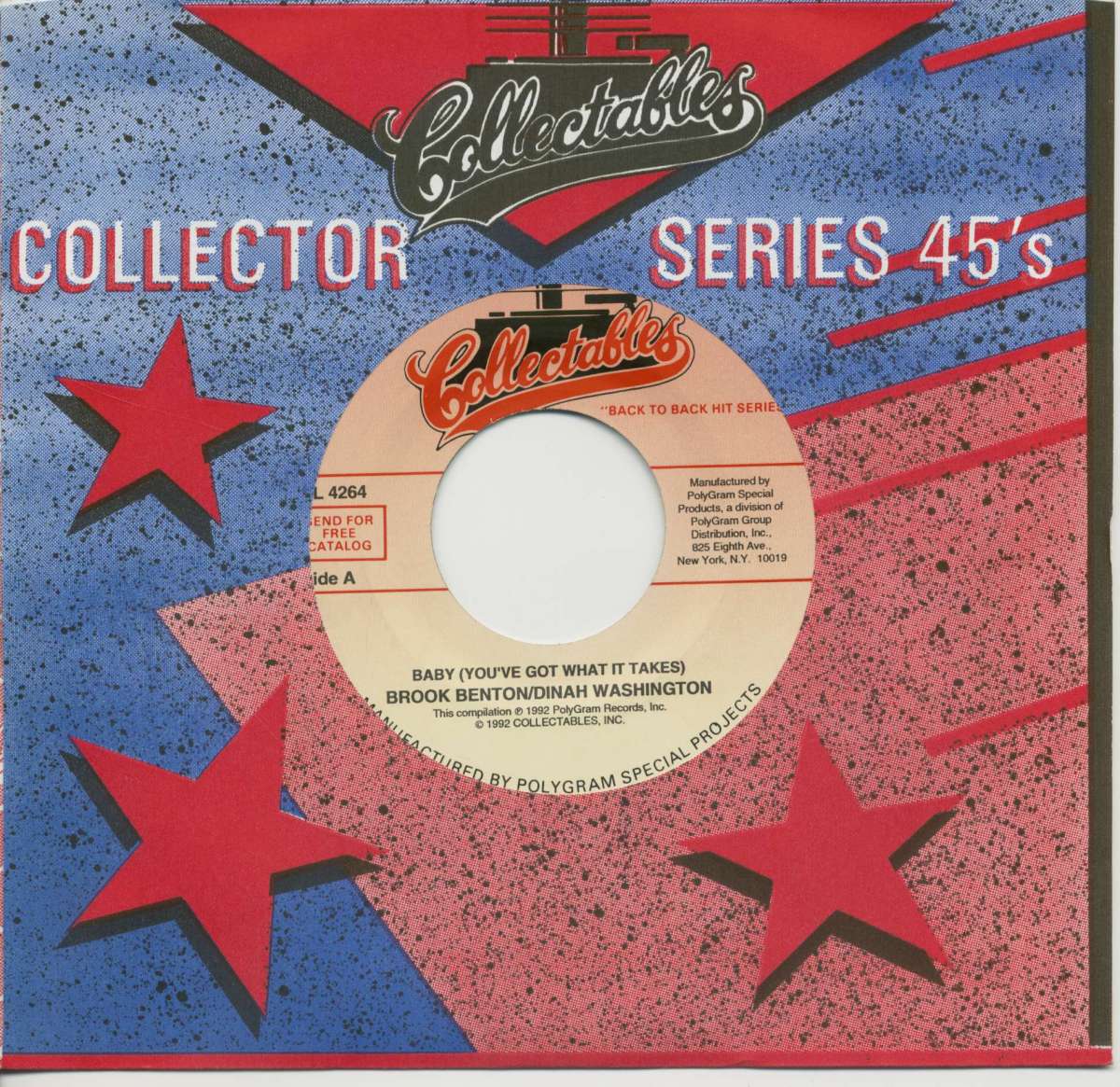 Brook Benton & Dinah Washington: Baby (You've Got What It Takes) - A Rockin'...
Art-Nr.: 45COL4264


Artikel muss bestellt werden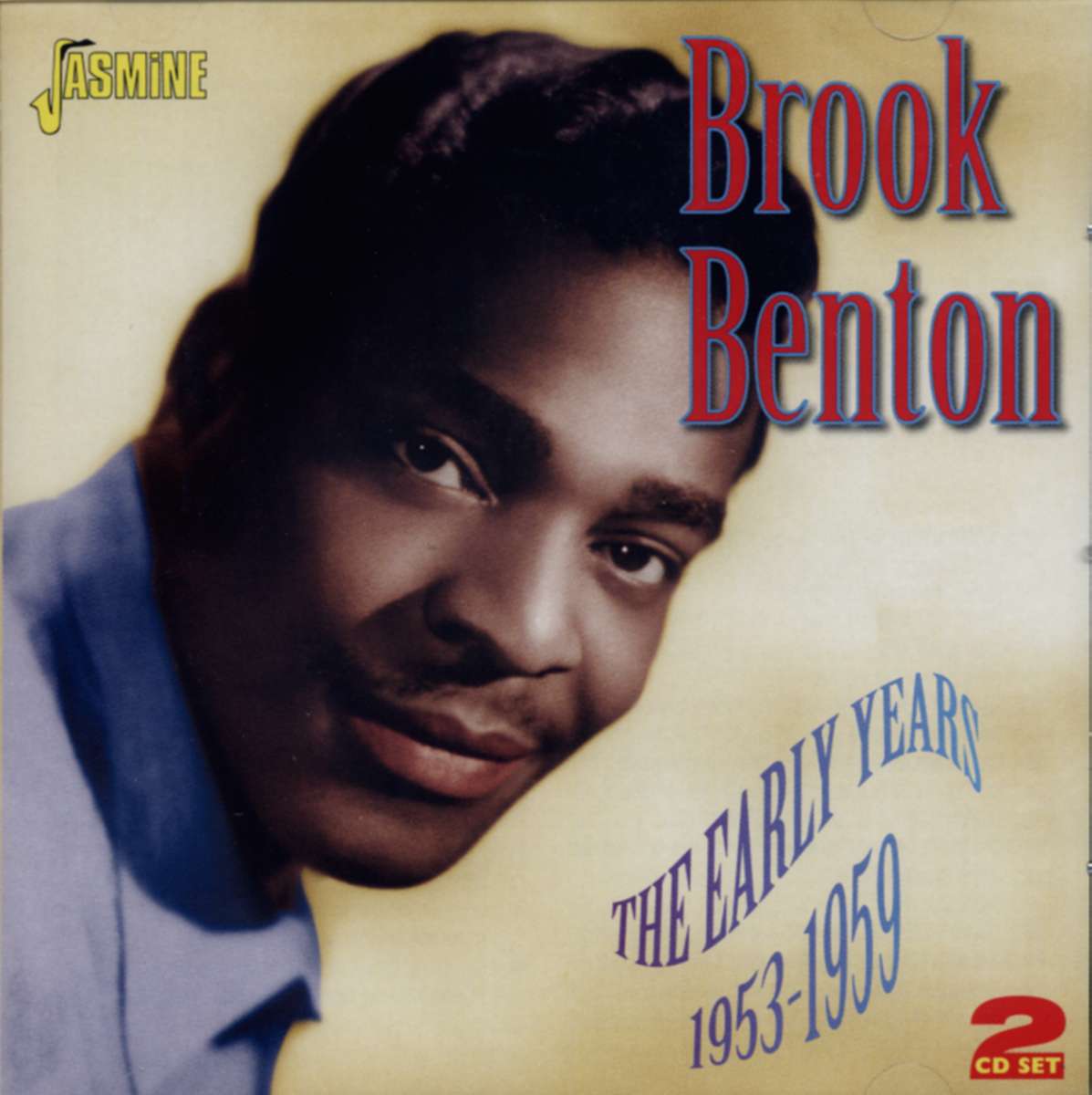 Brook Benton: The Early Years 1953-1959 (2-CD)
Art-Nr.: CDJAS784


Artikel muss bestellt werden