Der Artikel wurde erfolgreich hinzugefügt.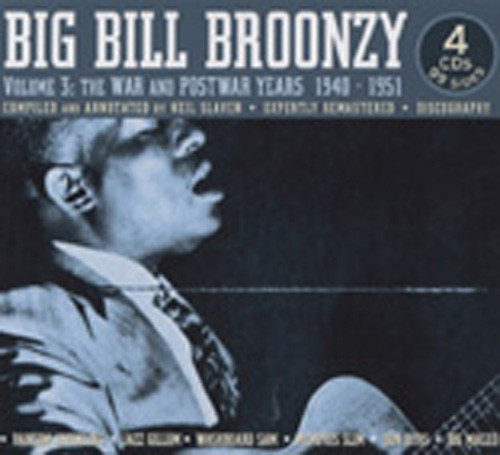 Dieser Artikel ist gestrichen und kann nicht mehr bestellt werden!
Benachrichtigen Sie mich, sobald der Artikel lieferbar ist.
Artikel-Nr.:

CDJSP7767

Gewicht in Kg.:

0.4
(1940-51) (302:36/99)
mehr
Big Bill Broonzy: Vol.3 (4-CD Box)
(1940-51) (302:36/99)
Artikeleigenschaften von

Big Bill Broonzy: Vol.3 (4-CD Box)
Albumtitel:

Vol.3 (4-CD Box)

Genre

Blues

Artikelart

CD

EAN:

0788065776725

Gewicht in Kg:

0.4
Big Bill Broonzy & His Rhythm Band Von all den Blues-Ikonen, die in dieser...
mehr
"Big Bill Broonzy"
Big Bill Broonzy & His Rhythm Band
Von all den Blues-Ikonen, die in dieser Zusammenstellung vertreten sind, ist Big Bill Broonzy einer der wenigen, die im 19. Jahrhundert geboren wurden: am 26. Juni 1898 in Scott, Mississippi. Aber Big Bill war kein ergrauter Rückwärtsgewandter; als die elektrischen Gitarren aufkamen, war er einer der ersten Bluesmänner in Chicago, die sich eine griffen (zumindest bis er 1951 auf Tour nach Paris und London ging, wo er sich wieder auf seine akustischen Solo-Wurzeln besann und seine neuen europäischen Fans irgendwie davon überzeugte, er sei der letzte überlebende amerikanische Bluesmann).
William Lee Conley Broonzy spielte zuerst Geige und wechselte zur Gitarre, nachdem er 1920 nach Chicago gezogen war und sich mit dem Medicine-Show-Veteranen Papa Charlie Jackson zusammentat. Bald machte Big Bill Aufnahmen für Paramount; sein Debüt war 1928 der House Rent Stomp. Wenn er nicht als Big Bill auf den Schellackplatten stand (damals noch ohne Nachnamen), versteckte er sich hinter den Pseudonymen Big Bill Johnson, Sammy Sampson oder Big Bill Broomsley. Broonzy arbeitete mit einer Reihe von herausragenden Pianisten – Black Bob, Joshua Altheimer, Blind John Davis, Memphis Slim – und erweiterte seine Besetzung schließlich Ende der 30er-/Anfang der 40er-Jahre zu einer kompletten Band, als er einige seiner größten Klassiker für den Produzenten Lester Melrose einspielte: Just A Dream (On My Mind), When I Been Drinking, I Feel So Good, Key To The Highway und das rockende All By Myself.
Broonzy behielt während seiner Nachkriegsjahre bei Columbia Records mit seiner Band den R&B-Sound bei. Rambling Bill, aufgenommen am 19. Dezember 1947 in Chicago, erschien unter dem Namen Big Bill & His Rhythm Band. Zu ihr gehörten der Trompeter John Morton, Sax Mallard am Altsaxofon, Bill Casimir am Tenorsax, der Pianist Bob Call, Bassist Ransom Knowling und Judge Riley am Schlagzeug. Broonzy nimmt seine E-Gitarre, aber er hält sie auf moderater Lautstärke, während er zeigt, was er draufhat. Der allgegenwärtige Melrose hatte immer noch das Sagen. "Lester Melrose war ein Mittelsmann zwischen Columbia, mehreren verschiedenen Firmen", kommentierte einmal Willie Dixon.
Broonzy absolvierte ein paar Sessions mit Band für Mercury in 1949, bevor er per Schiff nach Europa reiste und sein Konzept drastisch in Richtung ländlicher Folk-Blues veränderte. Abgesehen von drei Marathon-Sitzungen für Mercury Ende 1951 und einer groben kleinen Session 1953 für Chess mit seinem langjährigen Weggefährten Washboard Sam, waren die Tage des Bandleaders Big Bill im Studio vorbei. Er war 1955 der erste Bluesmann, der seine eigenen Memoiren verfasste, bevor Kehlkopfkrebs seine kraftvolle Stimme am 15. August 1958 für immer zum Schweigen brachte. Ein Jahr später nahm Muddy Waters, einer der vielen Bluesleute, die Broonzy gastfreundlich in der 'Windy City' willkommen hieß, als sie erstmals in die Stadt kamen, für Chess ein Tributalbum für Big Bill auf.
Bill Dahl
Chicago, Illinois
Electric Blues 1939-2005. - The Definitive Collection!
Bewertungen lesen, schreiben und diskutieren...
mehr
Kundenbewertungen für "Vol.3 (4-CD Box)"
Bewertung schreiben
Bewertungen werden nach Überprüfung freigeschaltet.
Weitere Artikel von Big Bill Broonzy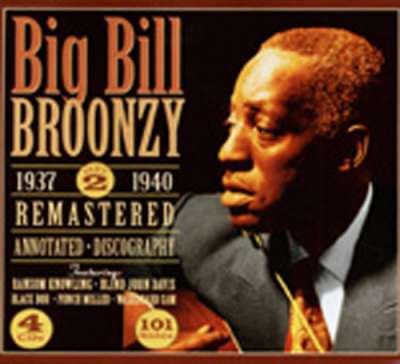 Big Bill Broonzy: Vol.2 (4-CD Box)
Art-Nr.: CDJSP7750


Artikel muss bestellt werden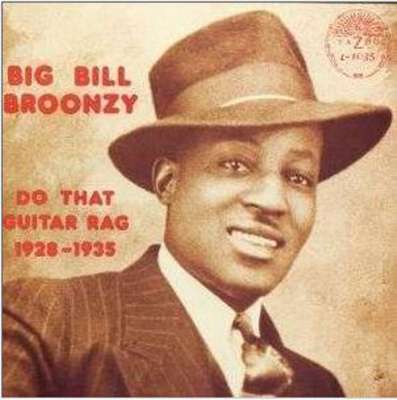 Big Bill Broonzy: Do That Guitar Rag
Art-Nr.: LPL1035


nur noch 2 verfügbar
Sofort versandfertig, Lieferzeit** 1-3 Werktage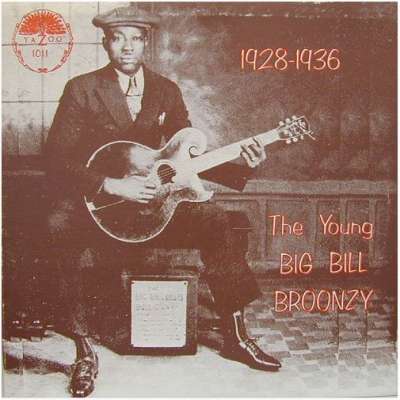 Big Bill Broonzy: Young Big Bill Broonzy
Art-Nr.: LPL1011


Artikel muss bestellt werden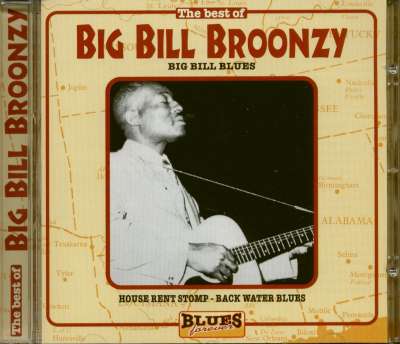 Big Bill Broonzy: The Best Of Big Bill Blues - Blues Forever (CD)
Art-Nr.: CD68010


Artikel muss bestellt werden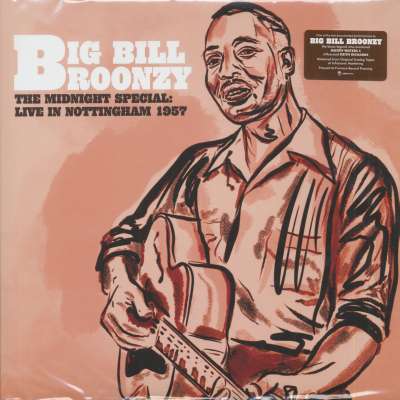 Big Bill Broonzy: The Midnight Special - Live In Nottingham 1957...
Art-Nr.: LPORGM2173


nur noch 1 verfügbar
Sofort versandfertig, Lieferzeit** 1-3 Werktage