Der Artikel wurde erfolgreich hinzugefügt.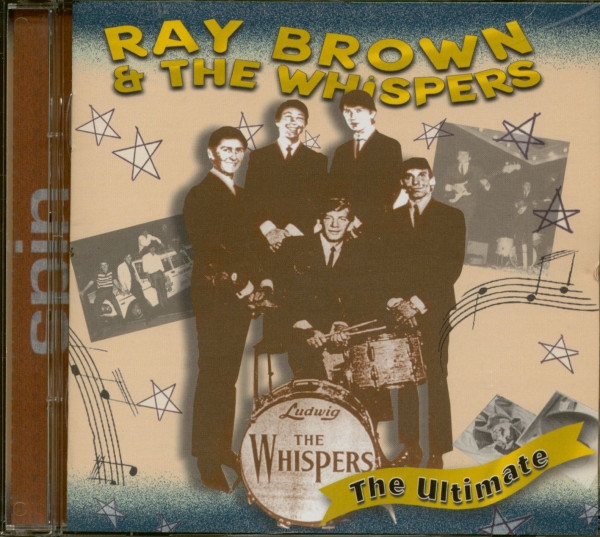 inkl. MwSt. zzgl. Versandkosten
Artikel derzeit nicht verfügbar, Lieferfristen von bis zu 2-3 Wochen sind zu erwarten. (soweit verfügbar beim Lieferanten - kann aber auch schneller gehen)
Artikel-Nr.:

CDD46073

Gewicht in Kg.:

0.12
(Festival Records) 59 Titel
mehr
Ray Brown & The Whispers: The Ultimate (2-CD)
(Festival Records) 59 Titel
Artikeleigenschaften von

Ray Brown & The Whispers: The Ultimate (2-CD)
Albumtitel:

The Ultimate (2-CD)

Genre

Beat

Artikelart

CD

EAN:

9399604607328

Gewicht in Kg:

0.12
Brown, Ray & The Whispers - The Ultimate (2-CD)

CD 1
01
20 Miles
02
Devoted To You
03
Pride
04
Say It Again
05
Fool, Fool, Fool
06
Go To Him
07
I Need Your Lovin'
08
In The Midnight Hour
09
Now Is The Time
10
I Am What I Am
11
The Tennesse Waltz Song
12
I Can't Get Enough
13
Ain't It Strange
14
Too Late To Come Home (With The Bee Gees
15
Resepct
16
The Same Old Song
17
New Kind Of Love
18
Ivor The Engine Driver
19
That's It, I Quit, (I'm Movin' On)
20
Don't Let Your Left Hand Know
21
Got That Way
22
Skinnie Minnie
23
500 Miles
24
Gonna Send You Back To Walker
25
Shakin' All Over
26
Talkin' About You
27
Old Man Mose
28
Away From You
29
That's Evil
30
Summertime Blues
Brown, Ray & The Whispers - The Ultimate (2-CD)

CD 2
01
Rockin' Pneumonia
02
High School Confidential
03
One Of These Days
04
In Love Again
05
Summertime
06
Dimples
07
Somebody To Love
08
You Got What It Takes
09
Hands Off
10
Maggie's Farm
11
Neighbour, Neighbour
12
Just A Little Bit
13
Lovely Ladies
14
Little Latin Lupe Lu
15
CC Rider
16
My Babe
17
Mickey's Monkey
18
The Duck
19
The Locomotion
20
Louie Louie
21
Bama Lama Bama Loo
22
Help Me Pt1
23
Help Me Pt2
24
Woman
25
Sticks And Stones
26
Jumila - The Whispers
27
I'll Be Missing You - The Whispers
28
Look At Me Now (Previously Unreleased)
29
Things Go Better With Ray Brown
The Whispers The Whispers I've Got No Time Under the stewardship of Bess Berman, New...
mehr
"Ray Brown & The Whispers"
The Whispers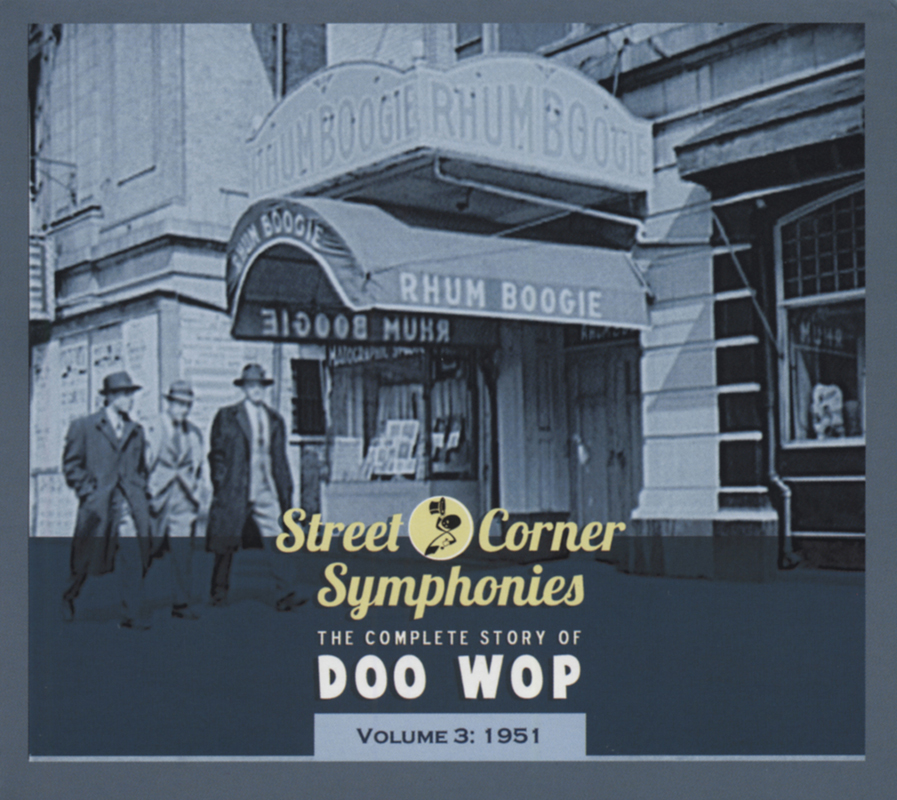 The Whispers
I've Got No Time
Under the stewardship of Bess Berman, New York's Apollo Records recruited a wealth of fine vocal groups, even though most of them came into the fold and left quickly without scoring a hit. One such aggregation was The Whispers, who cut a solitary single for Apollo in late December of 1949. They were an outgrowth of The Doles Dickens Quintet; bassist Dickens had left Steve Gibson's Red Caps in late '44 and formed his own group the next year, recording for Continental and Super Disc in 1947, Gotham in '49, and Decca in '51. Why they momentarily changed their billing to The Whispers when they recorded for Apollo is unknown.
The airy, jazz-tinged I've Got No Time is a classy effort with a fine lead vocalist and strong backing harmonies that frame him nicely. The mid-tempo flip Your Ever Lovin' Slick was a stop-time blues that found the extroverted lead going it alone without benefit of The Whispers, the sax-fueled combo coming more to the fore. At the same session, The Whispers laid down a quick upbeat musical theme for local deejay Harold Jackson to use on his WLIB-AM program ('1190 on your dial'). That appears to be the extent of their Apollo catalog.
These Whispers predated a Baltimore group of the same name led by future Flamingo Terry Johnson that made a pair of singles for Philly's Gotham label in 1955, nor were they related to the Los Angeles soul group of the same name led by twin brothers Walter and Wallace Scott who debuted on Doré Records in 1964 and summarily gained huge stardom in the R&B field during the '70s.
Bill Dahl
Various - Street Corner Symphonies Vol.03
1951 The Complete Story Of Doo Wop


Read more at: https://www.bear-family.de/various-street-corner-symphonies-vol.03-1951-the-complete-story-of-doo-wop.html
Copyright © Bear Family Records
Bewertungen lesen, schreiben und diskutieren...
mehr
Kundenbewertungen für "The Ultimate (2-CD)"
Bewertung schreiben
Bewertungen werden nach Überprüfung freigeschaltet.