Der Artikel wurde erfolgreich hinzugefügt.
The Byrds
Complete Columbia Albums (11-CD Boxset)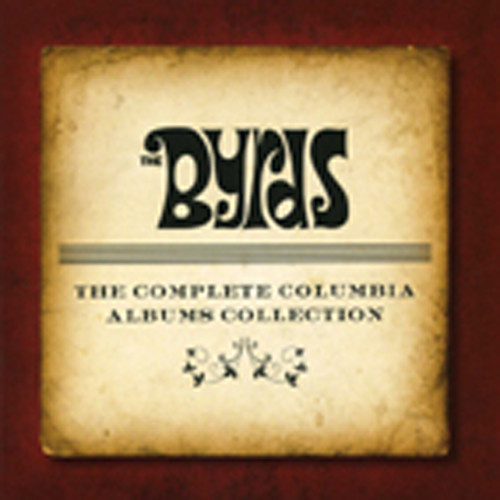 Dieser Artikel ist gestrichen und kann nicht mehr bestellt werden!
Benachrichtigen Sie mich, sobald der Artikel lieferbar ist.
Artikel-Nr.:

CDSNY73802

Gewicht in Kg.:

0.5
(2011/SONY) 11 Replica Mini Albums 1965-71 with 40 page booklet.
mehr
The Byrds: Complete Columbia Albums (11-CD Boxset)
(2011/SONY) 11 Replica Mini Albums 1965-71 with 40 page booklet.
Artikeleigenschaften von

The Byrds: Complete Columbia Albums (11-CD Boxset)
Byrds, The - Complete Columbia Albums (11-CD Boxset)

CD 2
01
Turn! Turn! Turn! (To Everything There Is ...
The Byrds
02
It Won't Be Wrong
The Byrds
03
Set You Free This Time
The Byrds
04
Lay Down Your Weary Tune
The Byrds
05
He Was A Friend Of Mine
The Byrds
06
The World Turns All Around Her
The Byrds
07
Satisfied Mind
The Byrds
08
If You're Gone
The Byrds
09
The Times They Are A-Changin'
The Byrds
10
Wait And See
The Byrds
11
Oh! Susannah
The Byrds
12
Bonus Tracks:
The Byrds
13
The Day Walk (Never Before)
The Byrds
14
She Don't Care About Time (Single Version)
The Byrds
15
The Times They Are A-Changin' (First Version)
The Byrds
16
It's All Over Now, Baby Blue (Version 1)
The Byrds
17
She Don't Care About Time (Version 1)
The Byrds
18
The World Turns All Around Her (Alternate Mix
The Byrds
19
Stranger In A Strange Land (Instrumental)
The Byrds
The Byrds Bei den Fans des Folkrock gelten die Byrds als die Erfinder dieser Musikrichtung....
mehr
"The Byrds"
The Byrds
Bei den Fans des Folkrock gelten die Byrds als die Erfinder dieser Musikrichtung. Für Gruppen wie Eagles, Doobie Brothers, Crosby, Stills, Nash 8 Young sind sie heute noch die Vorbilder. 1964 wurde die Gruppe von Gitarrist Roger McGuinn (geboren 13. 7.1942 in Chicago) gegründet. Damals spielten Chris Hillman, Gene Clark, Michael Clarke und David Crosby die Mitglieder. Der erste Hit "Tambourine Man' war eine Komposition von Bob Dylan und führte 1965 bei den Freunden des Folkrock zu Aufständen - die Byrds waren die erste Gruppe, die es wagte, diese Musik mit elektrisch verstärkten Instrumenten zu spielen.

1967 trennte sich die Byrds aus musikalischen Gründen, seitdem spielen sie keine große Rolle mehr. David Crosby (geboren 14.8.1941 in Los Angeles) schloss sich bald darauf der Band Crosby, Stills, Nash & Young an. Als neue Mitglieder kamen Gram Parsons und Clarence White und Roger McGuinn versuchte den Untergang der Gruppe zu vermeiden, schaffte es allerdings nicht. Hits blieben aus, andere, neue Folkrockgruppen machten dort weiter, wo die Byrds stehenblieben.

Als im Juli 1973 White und 2 Monate später auch Gram Parsons starben, gab Roger McGuinn auf. Er konzentrierte sich auf eine Solokarriere. Trotzdem sind die Byrds auch heute noch unvergessen, und ihre Platten gehören schon zu den Klassikern des Folkrock.

Original Presse-Info: CBS Schallplatten GmbH
The Byrds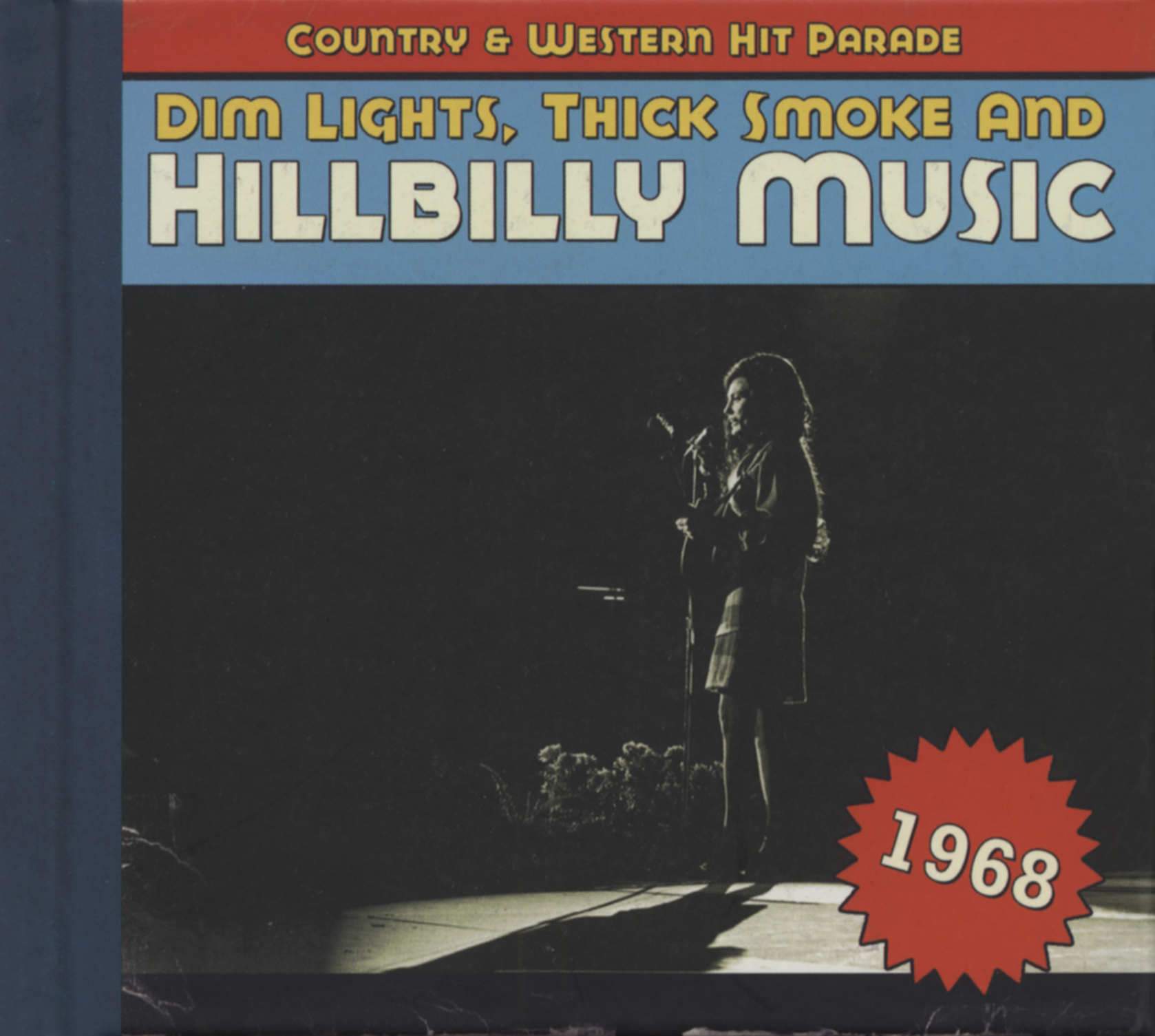 Sweetheart Of The Rodeo" wurde bei seiner Veröffentlichung am 30. August 1968 weder als Klassiker gefeiert noch als polarisierend empfunden. Es entfremdet das Kernpublikum der Byrds, ohne ein neues zu finden. Bob Dylans'Nashville Skyline', das acht Monate später erschien, wurde dagegen als kühner Ikonoklastiker gefeiert und zum Bestseller. Im Februar'68 waren Gene Clark, Michael Clarke und David Crosby verschwunden und ließen nur noch Roger McGuinn und Chris Hillman als Byrds zurück. Hillman traf Gram Parsons und lud ihn ein, als Background-Musiker und nicht als Gruppenmitglied beizutreten.
McGuinn hatte eine Vision für die neue LP der Byrds, aber Parsons überschritt sie. "Wir heuerten einen Klavierspieler an und er entpuppte sich als Parsons, ein Monster im Schafspelz", sagte McGuinn dem Magazin Fusion. "George Jones in einem großen Paillettenanzug." Sowohl McGuinn als auch Hillman waren in Folk und Bluegrass versiert, so dass das Land nicht so weit war, wie es McGuinn andeutete: Hillmans Cousin, Schlagzeuger Kevin Kelley, rundete die neuen Byrds ab, und sie fanden zwölf Songs, schnitten sich die Haare und fuhren nach Nashville. Sie nahmen eine Woche lang mit ein paar Session-Jungs und Gästen auf, darunter John Hartford und Steel-Gitarrist Lloyd Green. Der Opry-Auftritt am Ende der Woche war ein Omen, dass nicht alles gut werden würde, aber die Probleme begannen schon vorher. Lee Hazlewood hatte die International Submarine Band unter Vertrag und hielt Parsons für an diesen Vertrag gebunden. Einige von Parsons' Vocals wurden ersetzt, so dass er als Gastsänger bei einigen Songs zu hören war.
Die Album-Credits waren kryptisch und listeten alle Musiker in der 'Thanks to'-Kreditlinie auf, die normalerweise dem Dope-Händler vorbehalten ist. Kurz vor der Veröffentlichung tourten die Byrds durch Europa, bevor sie nach Südafrika aufbrachen. Parsons zitierte die südafrikanischen Daten als Grund, warum er die Flying Burrito Brothers gründete, obwohl das Problem vielleicht darin bestand, dass er gerade den Test gehört hatte. "Sie haben das Album zerhackt, wie sie wollten", sagte er zu Bud Scoppa. "Ich war nicht da, als sie es gehackt haben." Diese Katze, Gary Usher, entschied, dass es Hollywood verrückt werden sollte. Es war ein ernstes Country-Album. Ein großartiges Album, das genauso gut nie aufgenommen worden wäre." Für seinen Teil sagte Usher, dass die vertraglichen Probleme der LHI während der Woche in Nashville gelöst wurden und einige der Vocals auf McGuinns Drängen, Parsons' Fußabdruck zu reduzieren, erneuert wurden. Das LP-Cover, ein Detail aus Jo Moras Plakat für das Salinas Rodeo von 1933, war ein Geniestreich.
Sweetheart Of The Rodeo' enthielt zwei neue Dylan-Songs, aber der Höhepunkt war Parsons' schmerzhaft süßes Klagelied für seinen Süden der Träume und Erinnerungen, Hickory Wind. Chris Hillmans hohe Harmonien waren exquisit. Parsons' Mitarbeiter, Bob Buchanan von der International Submarine Band, sagte, sie schrieben es auf einer Zugfahrt von Florida zurück nach Los Angeles, kurz bevor Parsons zu den Byrds kam. "Wir waren etwas müde von Hollywood", sagte Buchanan. "Ich war zurück nach Michigan gegangen, um meine Eltern zu sehen, und Gram war zurück, um seine Familie in Florida zu sehen. Ich holte mir ein Sandwich im Speisewagen und kam zurück ins Zimmer. Gram hatte seine Gitarre draußen und arbeitete am Anfang von'Hickory Wind'. Wir waren beide wieder zu Hause und in einer einfacheren Zeit, und plötzlich waren wir auf dem Weg nach Hollywood. Wir hatten schlechte Laune." Buchananan schrieb die zweite Strophe ("Ich begann jünger...."). "Von allen Leuten in meiner Highschool-Klasse", sagte er, "wie viele kamen raus und taten, was ich tat? Als ich 19 Jahre alt war, war ich unterwegs und hatte Abenteuer. Schicke Sportwagen und Motorräder in meinem Haus in Hollywood. Ich hatte all das und war immer noch bankrott.
Was kann das Leben noch bringen? "Große Sache mit all den Reichtümern und Freuden - das war nicht die Antwort." Nach Parsons' Tod galt das Lied als die Summe seiner Kunst. Aber dann kamen Gerüchte auf, dass er als junger Folkie in Greenville, South Carolina, das Lied von einer blinden Folksängerin, Sylvia Sammons, pochierte. Laut dem Forscher David W. Johnson lebte Sammons in Highlands, North Carolina. Einige erinnern sich an ihren Gesang Hickory Wind bereits 1963, als Parsons in den Carolinas war, und natürlich ist North Carolina mit dem Hickory-Baum verbunden, während Parsons Heimatstaat Florida nicht. Sie hörte nicht die Aufnahme der Byrds, sondern Joan Baez' Coverversion von 1969. Laut einigen von denen um Sammons, hat sie eine Kopie des Liedes, das sie sich selbst in einem noch versiegelten Umschlag geschickt hatte (eine uralte Art, ein Lied zu urheberrechtlich schützen) und eine einmalige Auszahlung erhalten.
Und so endet die Geschichte mit einem Fragezeichen. Sammons besteht immer noch darauf, dass sie es geschrieben hat. Parsons konnte gedacht haben, dass er ein traditionelles Lied anpasste, aber gab nie jede mögliche Anzeige zu Hillman oder zu McGuinn, dass es alles anders als seine und Buchanans Arbeit war. Buchananan stieg aus der Musik aus und arbeitete bis zur Pensionierung bei General Motors, besteht aber immer noch darauf, dass er die zweite Strophe schrieb, was er wahrscheinlich auch tat.
Übersetzt mit www.DeepL.com/Translator
Various Country & Western Hit Parade 1968
Read more at: https://www.bear-family.de/various-country-und-western-hit-parade-1968.html
Copyright © Bear Family Records
Bewertungen lesen, schreiben und diskutieren...
mehr
Kundenbewertungen für "Complete Columbia Albums (11-CD Boxset)"
Bewertung schreiben
Bewertungen werden nach Überprüfung freigeschaltet.
Weitere Artikel von The Byrds