Der Artikel wurde erfolgreich hinzugefügt.
Dieser Artikel ist gestrichen und kann nicht mehr bestellt werden!
Benachrichtigen Sie mich, sobald der Artikel lieferbar ist.
Artikel-Nr.:

0019979

Gewicht in Kg.:

0.55
Taschenbuch - 314 Seiten - Music Mentor Books - 2014 - Englisch MIKE SANCHEZ: BIG TOWN PLAYBOY...
mehr
Mike Sanchez: Big Town Playboy
Taschenbuch - 314 Seiten - Music Mentor Books - 2014 - Englisch
MIKE SANCHEZ: BIG TOWN PLAYBOY
Fifty years ago, the golden age of rock'n'roll was fading from view as the Swinging Sixties swept over the musical seascape and into the hearts and souls of the children of the day. However,
Mike Sanchez
fought against the tide, and continues to do so to this day. It started with a few borrowed 45s, then came the quiff and some knockout threads. He entered through the darkened doors of roots and blues music and spread light so that a whole new generation could enjoy its celestial message. His charismatic stage presence was a train that stomped along the tracks, and the great and the good were happy to get on board that blues express running from
Chicago
to the West Coast.
Musical titans have always been happy to give him the keys to their kingdom, and the freedom of their stage.
Bill Wyman
,
Eric Clapton
,
Mick Fleetwood
,
Jeff Beck
and Robert Plant listened to him, loved him, feted him, and above all applauded him. Mike Sanchez will always be an iconic figure forever cast in the melting pot of roots and blues. To the authenticity of the past he gives a new energy as he rocks his piano into dust. As an artist, he remains true to his soul, continually foregoing the painting-by-numbers of corporate control in favour of the freedom to splash his palette across the eager canvas of rock'n'roll.
'Mike Sanchez would have invented rock'n'roll if no one else had bothered' — Mark Lamarr 'He is our
Little Richard
, with a bit of
Jerry Lee Lewis
thrown in' — Jeff Beck 'People who see him never forget him' —
Albert Lee
'What other people were doing in the studio, he did on the stage, and he did it fantastically well' — Bill Wyman 'Mike has got that natural talent. Like John McEnroe at tennis or David Beckham at football, Mike has that on piano' — Andy Fairweather-Low 'He's a great singer, musician and songwriter, and a brilliant entertainer' —
Imelda May
'Mike Sanchez deserves the best because he is the best' —
Rick Vito
Introduction
Mike Sanchez has seen it all. He has shared a stage with many rock'n'roll greats, including Eric Clapton, Robert Plant, Jeff Beck and Bill Wyman, and he is considered their equal in many musical circles. `Mike's the Man' is a common accolade when opinions are sought as to his musical appeal, and he remains one of the foremost names in rock'n'roll and boogie-woogie piano playirig in the world today. However, he is so much more than that.
Whilst many artists are measured in terms of album sales, Mike's appeal goes far beyond his recordings. He is known for striving to make every performance the best that it can possibly be, delivering shows with his all-action style and undoubted charisma onstage. When the music is pumping, the keys are jumping, the sweat is pouring and the rhythm really does satisfy your soul: that is Mike Sanchez. Offstage Mike devotes a huge amount of time to his fans, staying behind until the last one has gone, signing CDs and other merchandise.
Every one of them means something to him, and he means so much to them all. They all want to be a part of Mike Sanchez, sharing stories as to where they first saw him, how many times they have seen him, and where they will see him next. It is probably true that there are not many people who have only seen Mike Sanchez once, as after the first experience he simply must be tasted again to see if he can recapture the energy and exhilaration of the previous show — and he usually can. Mike Sanchez: Big Town Playboy charts his roots in Spain, his early years in London and his move to Bewdley where he formed his first band, the Rockets.
It tells of his time with Ricky Cool & The
Big Town Playboys
, the band that he eventually made his own, his time with
Bill Wyman's Rhythm Kings
, his solo career, and so much more besides. He is now a family man, living with his wife Sarah and their son Louie on a hillside in El Tiemblo, just outside Madrid, considering the next significant step in his colourful career
Artikeleigenschaften von

Mike Sanchez: Big Town Playboy
Albumtitel:

Big Town Playboy

Sprache

Englisch

Kategorie

Biografien & Erinnerungen

Einband

Broschiert

Verleger

Music Mentor Books

Artikelart

Bücher/Books

ISBN-13

9780956267979

Seiten

314

Größe

16,1 x 2 x 23,4 cm

ISBN-10

0956267971

Autor

Michael Madden

EAN:

9780956267979

Gewicht in Kg:

0.55
Johnny Cash Geboren am 26.2. 1932 in Kíngsland -Arkansas. Gestorben am  12. September...
mehr
"Mike Sanchez"
Johnny Cash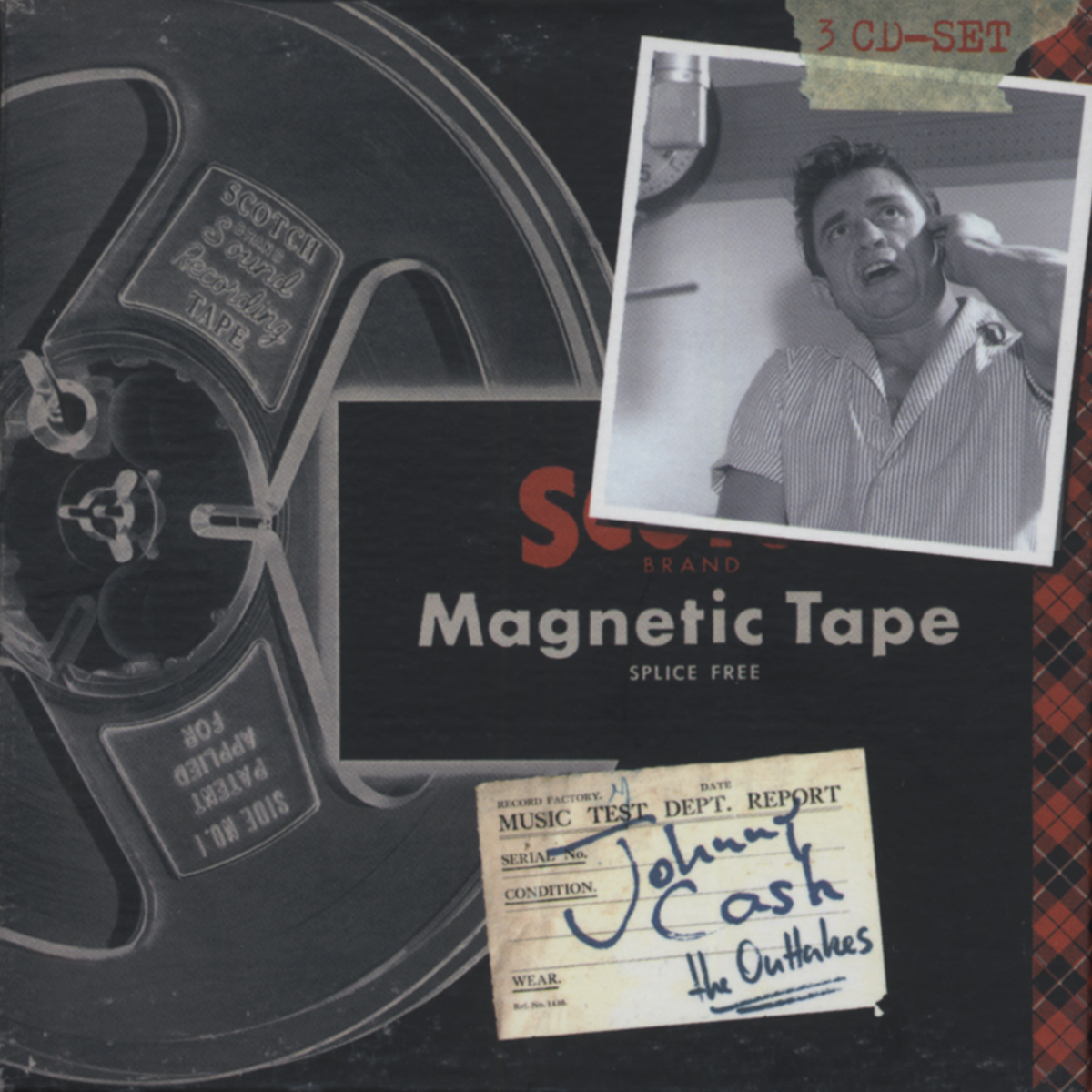 Geboren am 26.2. 1932 in Kíngsland -Arkansas.
Gestorben am 12. September 2003 in Nashville, Tennessee
"No one but no one more original than Johnny Cash."
So lautete der Text einer Columbia-Anzeige aus den 60er Jahren. Wie wahr! Damals. Und während seiner gesamten, fast 50jährigen Karriere. Einer Karriere, die am Freitag, den 12. September 2003, morgens um 2 Uhr in einem Krankenhaus in Nashville ihr Ende fand.
James Mangold, Regisseur des Films 'Walk The Line' über das Leben von Johnny Cash (mit Joaquin Phoenix in der Titelrolle), hat beim Interview in Los Angeles versichert:"Ich hätte diesen Film nie gedreht, wenn ich nicht auf die Cash-Boxsets des Labels Bear Family gestoßen wäre. Ein Fan war ich zwar schon, seit ich 'At Folsom Prison' als Kind in der Plattensammlung meines Vaters zwischen lauter merkwürdigen John-Denver-Scheiben entdeckt habe. Aber erst durch die Fotos und Begleittexte der Bear-Family-Boxen entwickelte ich ein Gespür für die Ära. Sie waren auch beim Set- und Kostümdesign eine große Hilfe."
Cash war zwischen 1951 und 1954 als Angehöriger der US Army in Landsberg am Lech stationiert, wo er seine erste Band gründete, die Landsberg Barbarians.
Beginn der Plattenkarríere 1955 bei Sun Records. Veröffentlichte bis heute mehrere hundert Singles und Langspielplatten, Dutzende seiner Songs wurden Klassiker (z. B. "I Walk The Line", "A Boy Named Sue", "Folsom Prison Blues"). Cash -"The man in black" - war der erste US-Topstar, der in deutscher Sprache aufnahm: Am 25. 10. 1959 entstanden in den Bradley Film & Recording Studios von Nashville - Tennessee die Titel "Wo ist zu Hause, Mama" und "Viel zu spät" mit Luther Perkins (Gitarre), Marshall Grant (Bass) und Michael Kazak (Drums); es produzierte Don Law.
Beide Titel wurden in Deutschland von Bear Family Records auf LP erst veröffentlicht. Als eine Cash-Tournee anstand, folgte die Single-Ausgabe der CBS. Mit deutschen Musikern hatte Cash im Juni 1965 in Frankfurt die Backing-Tracks für drei weitere deutschsprachige Titel aufgenommen, "Kleine Rosmarie", "Besser so, Jenny-Joe" und "In Virginia". Den Gesang fügte er am 19. und 20. 6. in den Columbia Studios von New York hinzu. Während dieser Sessions sang er außerdem auf das Original-Band von "I Walk The Line" den deutschen Text "Wer kennt den Weg?".
Produzenten dieser Aufnahmen waren Don Law und Gerd Schmidt. Als Schauspieler sah man Cash u. a. in den US-Produktionen "Five Minutes To Live" ("Noch 5 Minuten zu leben", 1962) und "A Gunfight" ("Duell in Mexiko" bzw. "Rivalen des Todes",1970).
Aus dem Bear Family Buch - 1000 Nadelstiche von Bernd Matheja - BFB10025 -
Bewertungen lesen, schreiben und diskutieren...
mehr
Kundenbewertungen für "Big Town Playboy"
Bewertung schreiben
Bewertungen werden nach Überprüfung freigeschaltet.
Weitere Artikel von Mike Sanchez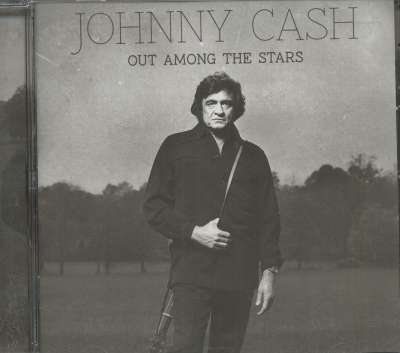 Johnny Cash: Out Among The Stars (CD)
Art-Nr.: CDSNY18192


Sofort versandfertig, Lieferzeit** 1-3 Werktage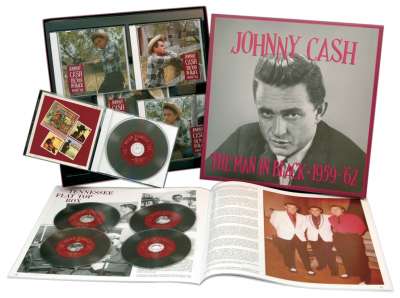 Johnny Cash: Man In Black 1959-62 Vol.2 (5-CD)
Art-Nr.: BCD15562


Sofort versandfertig, Lieferzeit** 1-3 Werktage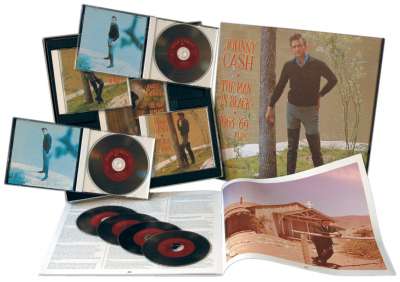 Johnny Cash: Man In Black 1963-69 Vol.3 (6-CD)
Art-Nr.: BCD15588


Sofort versandfertig, Lieferzeit** 1-3 Werktage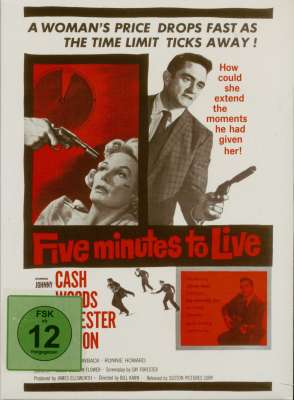 Johnny Cash: Five Minutes To Live - Movie - Spielfilm (DVD)
Art-Nr.: AVD30001


Sofort versandfertig, Lieferzeit** 1-3 Werktage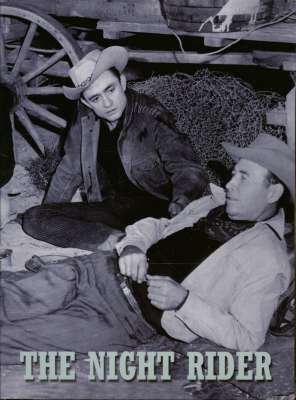 Johnny Cash: The Night Rider - TV Western (DVD)
Art-Nr.: AVD30002


Sofort versandfertig, Lieferzeit** 1-3 Werktage