Der Artikel wurde erfolgreich hinzugefügt.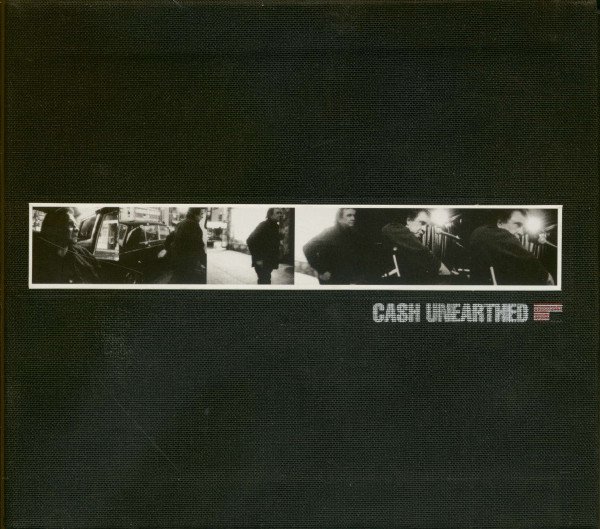 Benachrichtigen Sie mich, sobald der Artikel lieferbar ist.
inkl. MwSt. / zzgl. Versandkosten
Artikel derzeit nicht verfügbar, Lieferfristen von bis zu 2-3 Wochen sind zu erwarten. (soweit verfügbar beim Lieferanten - kann schneller gehen, manchmal aber leider auch nicht)
Artikel-Nr.:

CD0303010

Gewicht in Kg.:

0.5
(2003/LOST HIGHWAY) 79 tracks(64 unreleased) & 104 page cloth-bound book American...
mehr
Johnny Cash: Cash Unearthed (5-CD)
(2003/LOST HIGHWAY) 79 tracks(64 unreleased) & 104 page cloth-bound book
American Recordings/Lost Highway will release 'Cash Unearthed', A Five-CD Boxed Set Containing 79 Tracks Recorded During Johnny Cash's American Recordings Era (1994-2002).

Discs 1, 2, 3 & 4 Contain 64 Never-Before-Heard Recordings. One Of The Main Highlights Is
Disc 4, A New Spiritual Album Titled 'My Mothers Hymn Book', Featuring 15 Solo Acoustic Performances. The Songs Were Taken From Cash's Mother Carie's Book Of Hymns She Taught Him As A Boy.
Disc 5: 'Best Of Cash On American', Contains Tracks From Cash's Four Albums Recorded With Producer/American Recordings Founder Rick Rubin. Other Special Highlights On 'Unearthed' Are Some Of Cash's Extraordinary Unreleased Duets, Including Bob Marley's 'Redemption Song' with Joe Strummer, Cat Steven's Father And Son' With Fiona Apple, Chuck Berry's 'Brown-Eyed Handsome Man' With Carl Perkins, 'Cindy' With Nick Cave, & 'Like A Soldier' With Willie Nelson. 'Cash Unearthed' Also Includes An Extensive 104-Pages Clothbound Book Featuring One Of The Cash's Final Interviews.
-
"Als Johnny Cash und Rick Rubin 1993 die ersten Sessions der 'American Recordings' einspielten, hatten sich zwei gefunden, die sich da- rüber einig waren, in welcher Form welche Lieder zum Leben zu erwecken wären. Zwei, die den guten Song hinter dem billigen Arrangement erkannten, ihn davon befreien. In der Summe is 'Unearthed' ein Denkmal für das Lied, der Ausdruck tiefempfundener Liebe für die Musik und das Zeugnis der visionären Kunst eines der größten Musiker des 20. Jahrhunderts."(A.Koch - Musikexpress 2/2004)

Video von Johnny Cash - Cash Unearthed (5-CD)
Artikeleigenschaften von

Johnny Cash: Cash Unearthed (5-CD)
Albumtitel:

Cash Unearthed (5-CD)

Genre

Country

Edition 2

Deluxe Edition

Artikelart

CD

EAN:

0602498613351

Gewicht in Kg:

0.5
Cash, Johnny - Cash Unearthed (5-CD)

CD 1
01
Long Black Veil
02
Flesh And Blood
03
Just The Other Of Nowhere
04
If I Give My Soul
05
Understand Your Man
06
Banks Of The Ohio
07
Two Timin' Woman
08
The Caretaker
09
Old Chunk Of Coal
10
I'm Going To Memphis
11
Breaking Bread
12
Waiting For A Train
13
Casey's Last Ride
14
No Earthly Good
15
The Fourth Man In The Fire
16
Dark As A Dungeon
17
Book Review
18
Down There By The Train
Cash, Johnny - Cash Unearthed (5-CD)

CD 2
01
Pocahontas
02
I'm A Drifter (vers. 1)
03
Trouble In Mind
04
Down The Line
05
I'm Moving On
06
As Long As The Green Gras Shall Grow
07
Heart Of Gold
08
The Running King (& TOM PETTY)
09
Everybody's Trying To Be My Baby
10
Brown-Eyed Handsome Man (& CARL PERKINS)
11
'T' For Texas
12
Devil's Right Hand
13
I'm A Drifter (vers. 2)
14
Like A Soldier (& WILLIE NELSON)
15
Drive On (alt. lyrics)
16
Bird On A Wire (live & ORCH.)
Cash, Johnny - Cash Unearthed (5-CD)

CD 3
01
A Singer Of Songs
02
The L & N Don't Stop Here Anymore
03
Redemption Song (& JOE SUMMER)
04
Father And Son (& FIONA APPLE)
05
Chattanooga Sugar Babe
06
He Stopped Loving Her Today
07
Hard Times
08
Wichita Lineman
09
Cindy (& NICK CAVE)
10
Big Iron
11
Salty Dog
12
Gentle On My Mind (& GLEN CAMPBELL)
13
You Are My Sunshine
14
You'll Never Walk Alone
15
The Man Comes Around (early take)
Cash, Johnny - Cash Unearthed (5-CD)

CD 4
01
Where We'll Never Grow
02
I Shall Not Be Moved
03
I Am Pilgrim
04
Do Lord
05
When The Roll Is Called Up Yonder
06
If We Never Meet Again This Side Of Heaven
07
I'll Fly Away
08
Where The Soul Of A Man Never Dies
09
Let The Lower Lights Be Burning
10
When He Reached Down
11
In The Sweet By And By
12
I'm Bound For The Promised Land
13
In The Garden
14
Softly And Tenderly
15
Just As I Am
Cash, Johnny - Cash Unearthed (5-CD)

CD 5
01
Delia's Gone
02
Bird On A Wire
03
Thirteen
04
Rowboat
05
The One Rose
06
Rusty Cage
07
Southern Accents
08
Mercy Seat
09
Solitary Man
10
Wayfaring Stranger
11
One
12
Hung My Head
13
The Man Comes Around
14
We'll Meet Again
15
Hurt
Johnny Cash Geboren am 26.2. 1932 in Kíngsland -Arkansas. Gestorben am 12....
mehr
"Johnny Cash"
Johnny Cash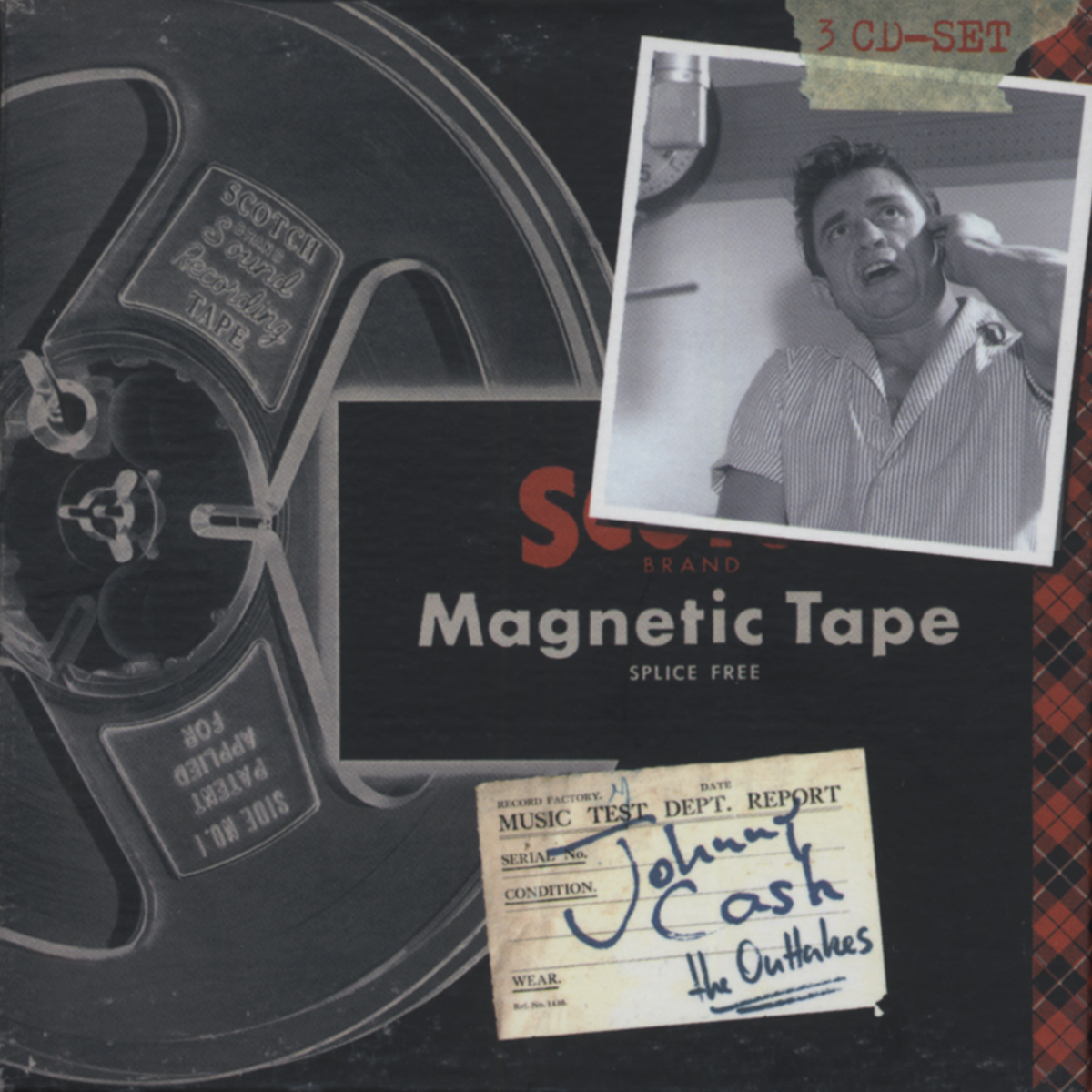 Geboren am 26.2. 1932 in Kíngsland -Arkansas.
Gestorben am 12. September 2003 in Nashville, Tennessee
"No one but no one more original than Johnny Cash."
So lautete der Text einer Columbia-Anzeige aus den 60er Jahren. Wie wahr! Damals. Und während seiner gesamten, fast 50jährigen Karriere. Einer Karriere, die am Freitag, den 12. September 2003, morgens um 2 Uhr in einem Krankenhaus in Nashville ihr Ende fand.
James Mangold, Regisseur des Films 'Walk The Line' über das Leben von Johnny Cash (mit Joaquin Phoenix in der Titelrolle), hat beim Interview in Los Angeles versichert:"Ich hätte diesen Film nie gedreht, wenn ich nicht auf die Cash-Boxsets des Labels Bear Family gestoßen wäre. Ein Fan war ich zwar schon, seit ich 'At Folsom Prison' als Kind in der Plattensammlung meines Vaters zwischen lauter merkwürdigen John-Denver-Scheiben entdeckt habe. Aber erst durch die Fotos und Begleittexte der Bear-Family-Boxen entwickelte ich ein Gespür für die Ära. Sie waren auch beim Set- und Kostümdesign eine große Hilfe."
Cash war zwischen 1951 und 1954 als Angehöriger der US Army in Landsberg am Lech stationiert, wo er seine erste Band gründete, die Landsberg Barbarians.
Beginn der Plattenkarríere 1955 bei Sun Records. Veröffentlichte bis heute mehrere hundert Singles und Langspielplatten, Dutzende seiner Songs wurden Klassiker (z. B. "I Walk The Line", "A Boy Named Sue", "Folsom Prison Blues"). Cash -"The man in black" - war der erste US-Topstar, der in deutscher Sprache aufnahm: Am 25. 10. 1959 entstanden in den Bradley Film & Recording Studios von Nashville - Tennessee die Titel "Wo ist zu Hause, Mama" und "Viel zu spät" mit Luther Perkins (Gitarre), Marshall Grant (Bass) und Michael Kazak (Drums); es produzierte Don Law.
Beide Titel wurden in Deutschland von Bear Family Records auf LP erst veröffentlicht. Als eine Cash-Tournee anstand, folgte die Single-Ausgabe der CBS. Mit deutschen Musikern hatte Cash im Juni 1965 in Frankfurt die Backing-Tracks für drei weitere deutschsprachige Titel aufgenommen, "Kleine Rosmarie", "Besser so, Jenny-Joe" und "In Virginia". Den Gesang fügte er am 19. und 20. 6. in den Columbia Studios von New York hinzu. Während dieser Sessions sang er außerdem auf das Original-Band von "I Walk The Line" den deutschen Text "Wer kennt den Weg?".
Produzenten dieser Aufnahmen waren Don Law und Gerd Schmidt. Als Schauspieler sah man Cash u. a. in den US-Produktionen "Five Minutes To Live" ("Noch 5 Minuten zu leben", 1962) und "A Gunfight" ("Duell in Mexiko" bzw. "Rivalen des Todes",1970).
Aus dem Bear Family Buch - 1000 Nadelstiche von Bernd Matheja - BFB10025 -
Bewertungen lesen, schreiben und diskutieren...
mehr
Kundenbewertungen für "Cash Unearthed (5-CD)"
Bewertung schreiben
Bewertungen werden nach Überprüfung freigeschaltet.
Weitere Artikel von Johnny Cash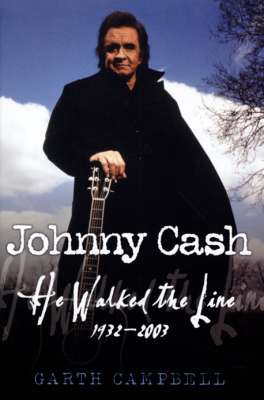 Johnny Cash: He Walked The Line - Garth Campbell
Art-Nr.: 0003065


Sofort versandfertig, Lieferzeit** 1-3 Werktage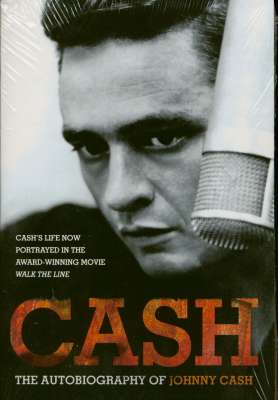 Johnny Cash: Johnny Cash & Patrick Carr: Autobiographie PB
Art-Nr.: 0003090


Sofort versandfertig, Lieferzeit** 1-3 Werktage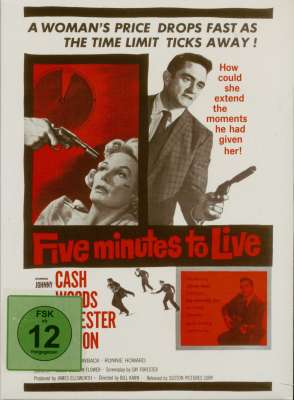 Johnny Cash: Five Minutes To Live - Movie - Spielfilm (DVD)
Art-Nr.: AVD30001


Sofort versandfertig, Lieferzeit** 1-3 Werktage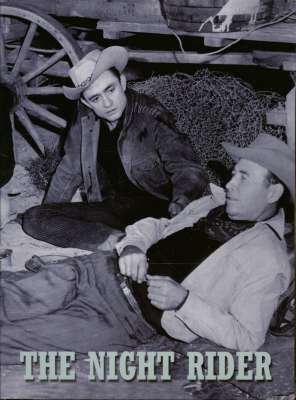 Johnny Cash: The Night Rider - TV Western (DVD)
Art-Nr.: AVD30002


Sofort versandfertig, Lieferzeit** 1-3 Werktage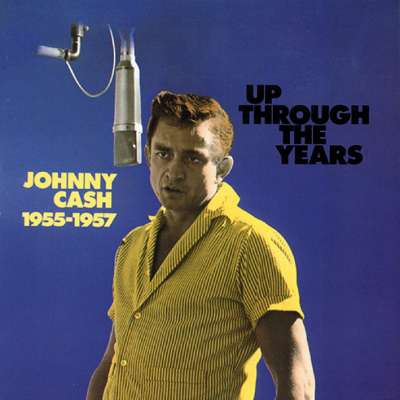 Johnny Cash: Up Through The Years, 1955-57
Art-Nr.: BCD15247


Sofort versandfertig, Lieferzeit** 1-3 Werktage