Der Artikel wurde erfolgreich hinzugefügt.
Johnny Cash
Johnny Cash Sings The Songs That Made Him Famous (LP, 140g Vinyl)
Artikel-Nr.:

LPDOS604

Gewicht in Kg.:

0.3
(2014/Doxy) 12 tracks - Reproduction of the original 1958 'Sun' LP album Even as a...
mehr
Johnny Cash: Johnny Cash Sings The Songs That Made Him Famous (LP, 140g Vinyl)
(2014/Doxy) 12 tracks - Reproduction of the original 1958 'Sun' LP album
Even as a little boy, Johnny Cash had a feeling he was going to be famous one day. It wasn't the kind of premonition he could go about telling people. They'd have thought dreams of fame and riches pretty far removed from the Cash's barely-productive 40-acre cotton farm in Arkansas. Especially sincc Johnny had no idea of how he was going to make his mark.
Johnny left the farm to go into the Air Force — and in his travels hc acquired first, a wife — and secondly, a guitar. Assigned to Germany and forced to leave his wife behind, Johnny found a faithful companion in his guitar. The boys in his barracks seemed to like his pickin' and singin' — and gradually the plan for a career began to take shape. He would be a singer — a country singer.
When he got back from service, Johnny was not so modest about his plans for the future. He let his Memphis friends know he was going to be a singer — a good singer, a famous singer — a singer who would revolutionize country music. No matter how long it took — he was determined!

As it happened, Lady Luck inclined her face toward Johnny almost immediately. His releases on the Sun label were instantly acclaimed, and in 1956, one year after Johnny Cad, launched his recording career, he was named the most promising country and western artist of the year in four separate polls.

After the success of 'I Walk the Line' as a simultaneous C & W and popular hit, it was indicated the course Johnny's career should take. Though always identifying himself as a singer for the country fans — a favorite entertainer on the Grand Ole Opry — Johnny Cash with 'Ballad of a Teen-Age Queen' came to be a top selling artist in the pop recording field.
Almost reluctantly, Johnny evolved a pop-country style in arrangement and instrumentation, evident in such hits as 'Guess Things Happen That Way' and 'The Ways of a Woman in Love' to supply the demand for Cash records by fans of both types of music. It is ironic that Johnny Cash caused more
of a revolution in pop music than in country music, as was his big aim, by being one of the first C & W artists exposed on national 'general entertainment' 'TV shows; and the first C & W artist to capture the LP market with one great release (Sun 1220).
Johnny Cash — in his voice, looks and demeanor — carries a certain aura of 'specialness'. He is a very dramatic figure — tall, muscular, with blue-black hair. He looks the part of a folk singer — a 20th century wandering minstrel. And his fatalistic style, both in composing and singing, has a quality of monotone, but of 'emotional monotone' that defies analysis, but which is genuinely powerful.
Johnny Cash is one of those persons endowed with an exceptional talent which had to express itself. And being expressed, his talent has been uniquely recognized and applauded by many loyal fans, who will enjoy this reminiscent album of the songs which to date are landmarks in the career of the one and only Johnny Cash.

--- Original album liner notes
Artikeleigenschaften von

Johnny Cash: Johnny Cash Sings The Songs That Made Him Famous (LP, 140g Vinyl)
Albumtitel:

Johnny Cash Sings The Songs That Made Him Famous (LP, 140g Vinyl)

Genre

Country

Geschwindigkeit

33 U/min

Plattengröße

LP (12 Inch)

Record Grading

Mint (M)

Sleeve Grading

Mint (M)

Artikelart

LP

Vinyl weight

140g Vinyl

EAN:

0889397260415

Gewicht in Kg:

0.3
Cash, Johnny - Johnny Cash Sings The Songs That Made Him Famous (LP, 140g Vinyl)

LP 1
01
Ballad Of A Teenage Queen
02
There You Go
03
I Walk The Line
04
Don't Make Me Go
05
Guess Things Happen That Way
06
Train Of Love
07
The Ways Of A Woman In Love
08
Next In Line
09
You're The Nearest Thing To Heaven
10
I Can't Help It
11
Home Of The Blues
12
Big River
Johnny Cash Geboren am 26.2. 1932 in Kíngsland -Arkansas. Gestorben am 12....
mehr
"Johnny Cash"
Johnny Cash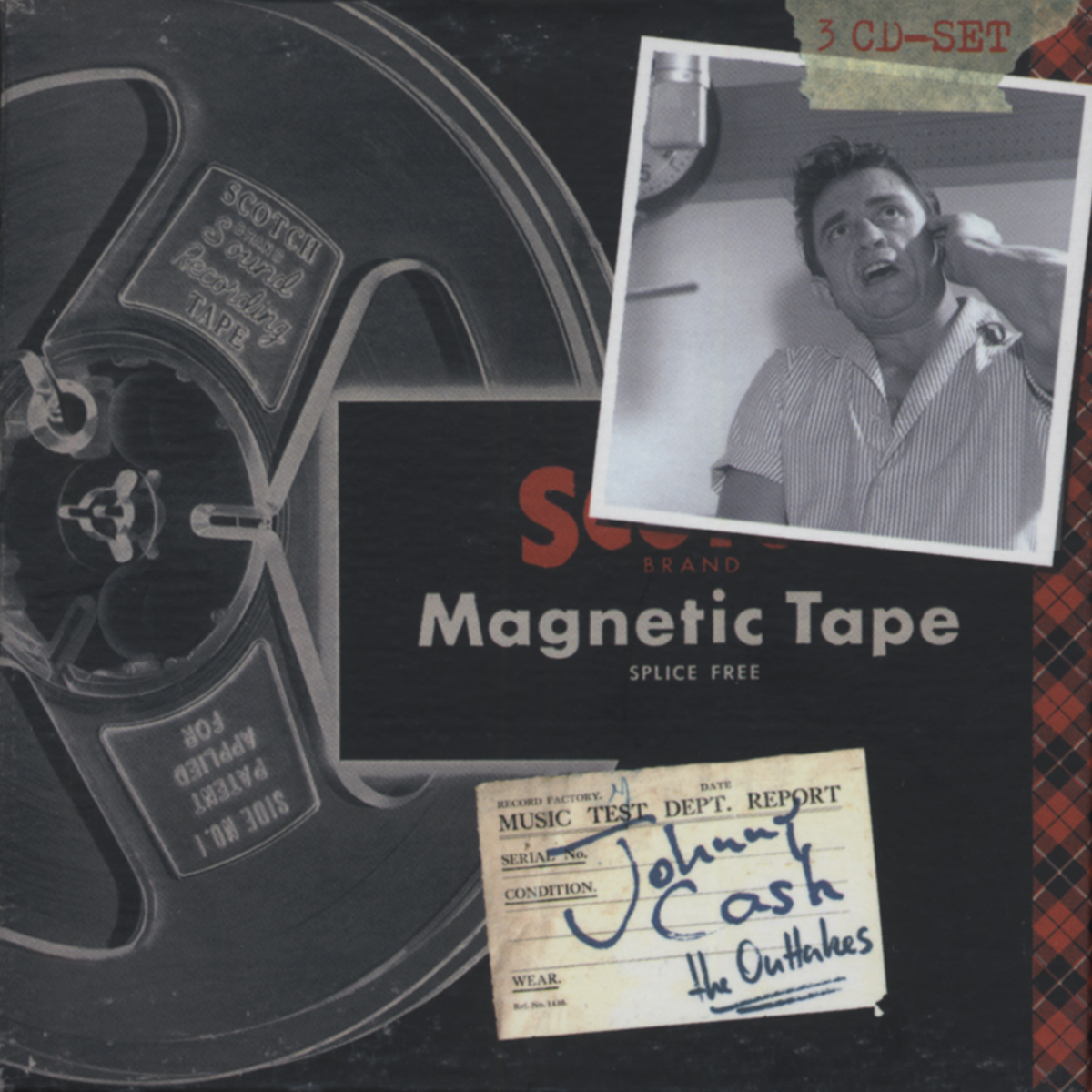 Geboren am 26.2. 1932 in Kíngsland -Arkansas.
Gestorben am 12. September 2003 in Nashville, Tennessee
"No one but no one more original than Johnny Cash."
So lautete der Text einer Columbia-Anzeige aus den 60er Jahren. Wie wahr! Damals. Und während seiner gesamten, fast 50jährigen Karriere. Einer Karriere, die am Freitag, den 12. September 2003, morgens um 2 Uhr in einem Krankenhaus in Nashville ihr Ende fand.
James Mangold, Regisseur des Films 'Walk The Line' über das Leben von Johnny Cash (mit Joaquin Phoenix in der Titelrolle), hat beim Interview in Los Angeles versichert:"Ich hätte diesen Film nie gedreht, wenn ich nicht auf die Cash-Boxsets des Labels Bear Family gestoßen wäre. Ein Fan war ich zwar schon, seit ich 'At Folsom Prison' als Kind in der Plattensammlung meines Vaters zwischen lauter merkwürdigen John-Denver-Scheiben entdeckt habe. Aber erst durch die Fotos und Begleittexte der Bear-Family-Boxen entwickelte ich ein Gespür für die Ära. Sie waren auch beim Set- und Kostümdesign eine große Hilfe."
Cash war zwischen 1951 und 1954 als Angehöriger der US Army in Landsberg am Lech stationiert, wo er seine erste Band gründete, die Landsberg Barbarians.
Beginn der Plattenkarríere 1955 bei Sun Records. Veröffentlichte bis heute mehrere hundert Singles und Langspielplatten, Dutzende seiner Songs wurden Klassiker (z. B. "I Walk The Line", "A Boy Named Sue", "Folsom Prison Blues"). Cash -"The man in black" - war der erste US-Topstar, der in deutscher Sprache aufnahm: Am 25. 10. 1959 entstanden in den Bradley Film & Recording Studios von Nashville - Tennessee die Titel "Wo ist zu Hause, Mama" und "Viel zu spät" mit Luther Perkins (Gitarre), Marshall Grant (Bass) und Michael Kazak (Drums); es produzierte Don Law.
Beide Titel wurden in Deutschland von Bear Family Records auf LP erst veröffentlicht. Als eine Cash-Tournee anstand, folgte die Single-Ausgabe der CBS. Mit deutschen Musikern hatte Cash im Juni 1965 in Frankfurt die Backing-Tracks für drei weitere deutschsprachige Titel aufgenommen, "Kleine Rosmarie", "Besser so, Jenny-Joe" und "In Virginia". Den Gesang fügte er am 19. und 20. 6. in den Columbia Studios von New York hinzu. Während dieser Sessions sang er außerdem auf das Original-Band von "I Walk The Line" den deutschen Text "Wer kennt den Weg?".
Produzenten dieser Aufnahmen waren Don Law und Gerd Schmidt. Als Schauspieler sah man Cash u. a. in den US-Produktionen "Five Minutes To Live" ("Noch 5 Minuten zu leben", 1962) und "A Gunfight" ("Duell in Mexiko" bzw. "Rivalen des Todes",1970).
Aus dem Bear Family Buch - 1000 Nadelstiche von Bernd Matheja - BFB10025 -
Bewertungen lesen, schreiben und diskutieren...
mehr
Kundenbewertungen für "Johnny Cash Sings The Songs That Made Him Famous (LP, 140g Vinyl)"
Bewertung schreiben
Bewertungen werden nach Überprüfung freigeschaltet.
Weitere Artikel von Johnny Cash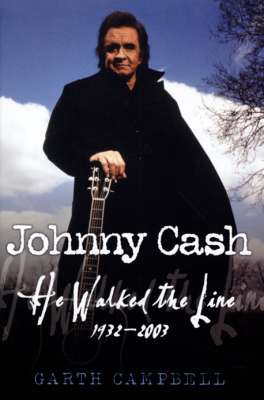 Johnny Cash: He Walked The Line - Garth Campbell
Art-Nr.: 0003065


Sofort versandfertig, Lieferzeit** 1-3 Werktage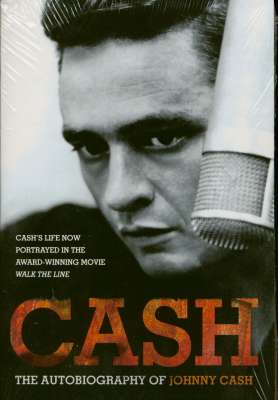 Johnny Cash: Johnny Cash & Patrick Carr: Autobiographie PB
Art-Nr.: 0003090


Sofort versandfertig, Lieferzeit** 1-3 Werktage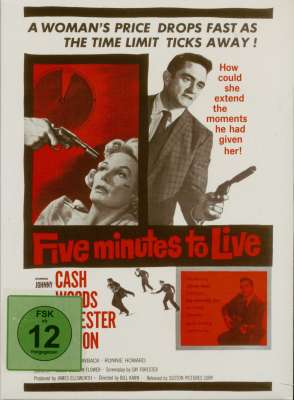 Johnny Cash: Five Minutes To Live - Movie - Spielfilm (DVD)
Art-Nr.: AVD30001


Sofort versandfertig, Lieferzeit** 1-3 Werktage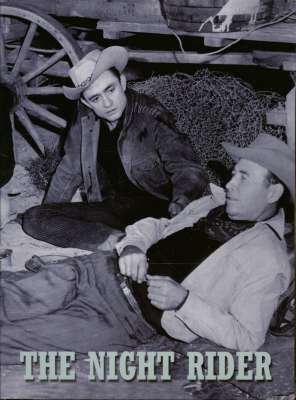 Johnny Cash: The Night Rider - TV Western (DVD)
Art-Nr.: AVD30002


Sofort versandfertig, Lieferzeit** 1-3 Werktage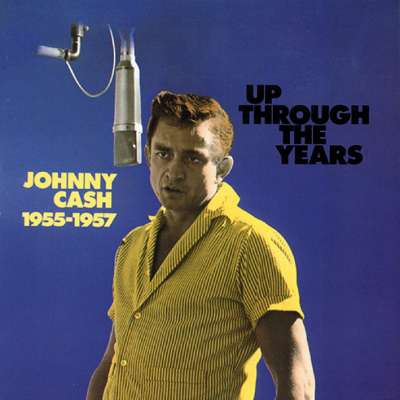 Johnny Cash: Up Through The Years, 1955-57
Art-Nr.: BCD15247


Sofort versandfertig, Lieferzeit** 1-3 Werktage