Der Artikel wurde erfolgreich hinzugefügt.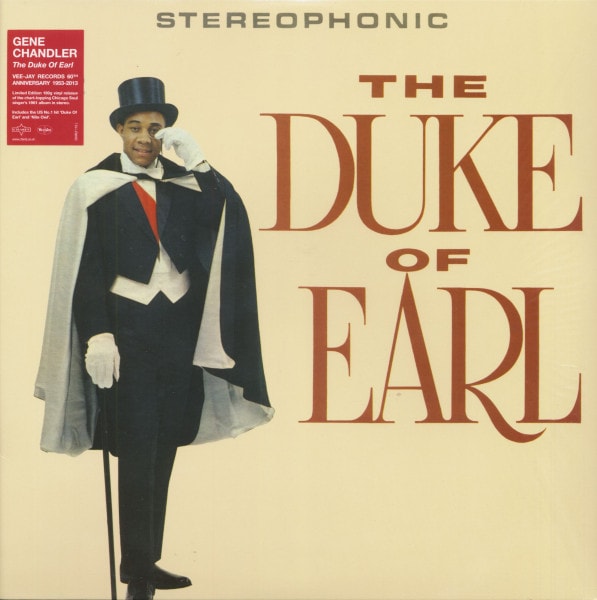 12,95 € *
17,95 € *
(27,86% gespart)
inkl. MwSt. zzgl. Versandkosten
Sofort versandfertig, Lieferzeit** 1-3 Werktage
Artikel-Nr.:

LPCHARLY119

Gewicht in Kg.:

0.29
(Charly Records) 12 Tracks, limitierte Auflage 180g Vinyl Neuauflage des 1961er Albums der...
mehr
Gene Chandler: The Duke Of Earl (LP, 180g Vinyl)
(Charly Records) 12 Tracks, limitierte Auflage 180g Vinyl Neuauflage des 1961er Albums der Chicago Soul Legende in Stereo, Sonderauflage zum 60. Jubiläum von Vee-Jay Records 1953-2013.
-
Die Aschenputtel-Geschichte des Duke Of Earl ist das selten gehörte und oft geträumte Phänomen eines jungen Mannes, der aus der Dunkelheit aufsteigt und innerhalb weniger Wochen zu Ruhm und Ehre gelangt. Dieser kometenhafte Aufstieg wurde durch die übliche Presse praktisch nicht bemerkt. Der Duke erhob sich aus den Herzen des jungen Amerika, das seine erste Aufnahme gehört hatte und eine unmittelbare Verwandtschaft fand.

Der Duke wurde am 6. Juli 1937 in Chicago geboren. Er sang gerne als Kind und ging mit acht Jahren auf die Bühne. Als Einzelkind wurde seine Liebe zur Musik gefördert und er sang auf privaten Partys und in der Schule. Gelegentlich arbeitete er in Varieté-Shows.

Es war im Dezember 1960 als Frau Bernice Williams, die sich für den Jungen interessiert hatte, eine Aufnahme mit nach Hause in die Büros von Bill Sheppard nahm. Es gab keine Musik auf dem Band, nur Texte, und die Stimme des Dukes erklang wahr und klar. Unmittelbar danach wurder er unter Vertrag genommen. Er wurde auf die Musikschule geschickt, um vor allem die kleinen Tricks des Business zu lernen.
Als die Sheppard-Organisation sich sicher war, dass er bereit war, nahmen sie den Duke mit ins Studio und nahmen die Melodie auf, die sie ausgewählt hatten, nachdem sie mehr als zwei Dutzend Kassetten und Dubs gehört hatten; und der Duke war auf dem Weg.

Heute sind die Aufnahme und der junge Mann im ganzen Land und in Europa zu Hause. Kürzlich flog er nach San Francisco zu einer Benefizveranstaltung. Nicht einmal der Herzog von Bedford hätte einen enthusiastischeren Empfang bekommen können. American Airlines hat in Zusammenarbeit mit der Chinesischen 'Chamber Of Commerce' einen riesigen roten Teppich auf dem Flugplatz ausgelegt. Mehr als 2.000 jubelnde Fans begrüßten das Flugzeug. Die Ankunft wurde von zwei Fernsehsendern und mehr als einem halben Dutzend nationaler Publikationen begleitet.

Hunderte von jungen Amerikanern an der Westküste und im Mittleren Westen haben ihre Autos in leuchtenden Farben lackiert, wobei der DUKE OF EARL Schriftzug and den Seiten prangt.
Die Modeerscheinung setzt sich im ganzen Land durch, und diese Fans könnten sich als die effektivste Werbung für den Duke erweisen.

Zum Zeitpunkt dieser Zeilen wird Der Duke in der Sam Kaplan Produktion von 'Don't Knock The Twist' für Columbia Pictures zu sehen sein. Mit ihm die Weltsensation - Chubby Checker.
Alle Zeichen stehen gut. Demnächst wird es eine weitere Weltsensation geben - Den Duke Of Of Earl. (Linernotes 1961 Vee Jay Records )

Artikeleigenschaften von

Gene Chandler: The Duke Of Earl (LP, 180g Vinyl)
Albumtitel:

The Duke Of Earl (LP, 180g Vinyl)

Genre

Rock'n'Roll

Geschwindigkeit

33 U/min

Plattengröße

LP (12 Inch)

Record Grading

Mint (M)

Sleeve Grading

Mint (M)

Vinyl weight

180g Vinyl

Artikelart

LP

EAN:

0803415181919

Gewicht in Kg:

0.29
Chandler, Gene - The Duke Of Earl (LP, 180g Vinyl)

LP 1
01
Duke Of Earl
02
Stand by me
03
Festival Of Love
04
Daddy's home
05
I Wake Up Crying
06
Turn on your love light
07
Nite Owl
08
I'll Follow You
09
Big Lie
10
Kissin' in the kitchen
11
So Many Ways
12
Lonely island
Gene Chandler (with The Dukays) Duke Of Earl Had an East Coast record distributor not...
mehr
"Gene Chandler"
Gene Chandler (with The Dukays)
Duke Of Earl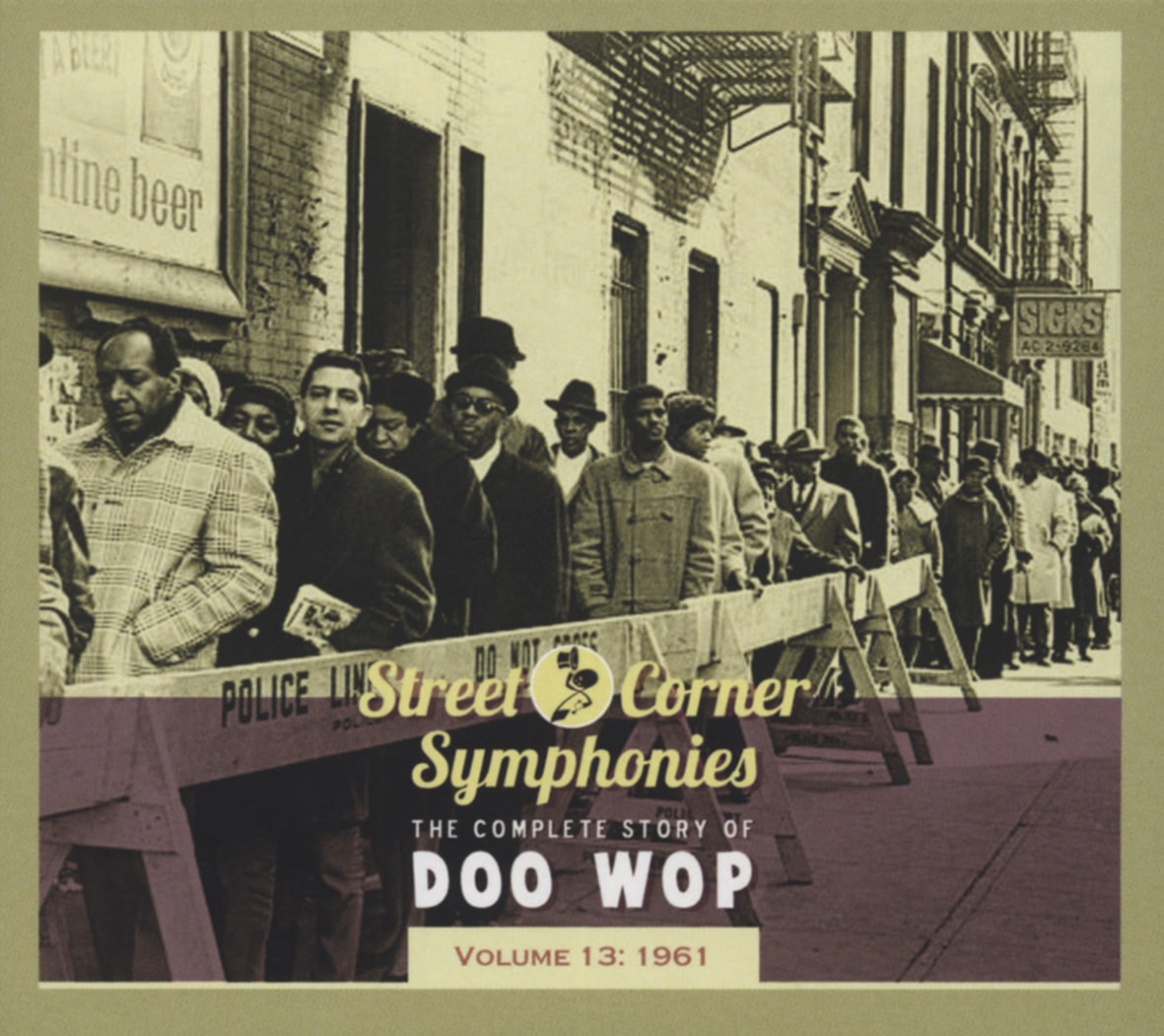 Had an East Coast record distributor not chosen a different song as a better bet for hitdom, The Dukays would have had a #1 pop/R&B smash. Instead, credit went solely to lead singer Gene Chandler - who didn't even exist until it was pressed up!
Chandler's actual name was Eugene Dixon. Born July 7, 1937 and raised on Chicago's South Side, he formed The Gaytones at Englewood High but left to join The Dukays, assembled in 1957 by second tenor Ben Broyles, baritone Earl Edwards, and bass Motee Thurston. They were named by a local barber (the group rehearsed at his shop). The Dukays stayed together while Dixon served overseas in the Army. When he returned in 1960, he brought in his cousin, Shirley Johnson, who sang first tenor. James Lowe came in as bass while songwriter Bernice Williams polished the group and penned what would become their debut release, The Girl's A Devil.
Carl Davis and Bill 'Bunky' Sheppard were fledgling producers with offices on the West Side. Williams brought them a tape of The Dukays in December of 1960. "I got with Bunky, and we listened to it," said the late Davis. At their first session at Chicago's Universal Recording, The Dukays waxed The Girl's A Devil and the Williams-penned ballad flip The Big Lie. The single came out on the Nat label, Dixon fronting both. The Girl's A Devil proved a #64 pop seller in the spring of 1961.
For their encore date at Universal, the group readied the Williams-penned rocker Nite Owl and a lovely ballad, Festival Of Love. Then Davis overheard the group rehearsing outside his office. "They were out there doing this 'Doo-doo-doo.' And I said, 'What is that?' And they said, 'Oh, this is for the next session.' I said, 'Oh, no. Whatever that is it's a smash.' So we're gonna do that on this session," hesaid. "They went home and got together with Bernice, and they started writing the lyrics. They called me at home, and they were saying, 'If a guy is a king and he owns a lot of land, what is it?' I said, 'Well, that's a kingdom.' And they said, 'What if it's a duke?' I said, 'Well, it's a dukedom!' They finished writing the song and got it ready."
Next assignment: choosing which songs would constitute their Nat encore. New York distributor Bill Lasley decided that. "He listened to all four songs, and he sent two of them back," said Davis. "He said, 'I want 'Nite Owl,' and whatever was on the flip side.' And he sent back 'Duke Of Earl.'" Bunky peddled the remaining pair (Kissin' In The Kitchen was the flip) to Calvin Carter, A&R man for Chicago's far larger Vee-Jay label. "Calvin fell in love with 'Duke Of Earl.' And Ewart Abner, who was running the company, was in England. So he called Abner in England and said, 'Man, Carl and Bunky have come up with a smash!'
"When we decided that we were going to split up these four sides, I met with the whole group," said Davis (Nite Owl made it to #73 pop on Nat in early '62). Carl told The Dukays, "We want to put these other two out. Everybody's going to get paid the same, but we just want to name these two different. Y'all got two records out there. We were going to start off with Eugene Dixon. That was his real name. And I said, 'I don't like that at all.' My favorite actor was Jeff Chandler. He used to play Cochise in the movies. So I said, 'Why don't we do that? Why don't we just cut your name from Eugene to Gene, and then use Chandler as your last name?'" Vee-Jay put it out in October; in early January it was the top pop single in the country.The newly christened Gene Chandler donned a top hat, cape, tux, and monocle to lip-synch Duke Of Earl in the film musical 'Don't Knock The Twist.'
With Davis producing, Chandler became a soul star, posting a steady stream of hits on Vee-Jay, Constellation, Checker, and Brunswick (without Davis, Gene went gold with Groovy Situation for Mercury in 1970). The Dukays picked up Charles Davis as new lead tenor; their Please Help looked promising on Vee-Jay during the spring of '62 but didn't make the charts. Davis later changed his name to Nolan Chance when he went solo.
Various Street Corner Symphonies 1961 Vol.13
Read more at: https://www.bear-family.com/various-street-corner-symphonies-1961-vol.13.html
Copyright © Bear Family Records
Bewertungen lesen, schreiben und diskutieren...
mehr
Kundenbewertungen für "The Duke Of Earl (LP, 180g Vinyl)"
Von:
Duke von Blockdiek
Am:
23.04.2018
es gibt noch fans
super klang und preis hab noch 2 geordert
bis dir tage
Bewertung schreiben
Bewertungen werden nach Überprüfung freigeschaltet.
Weitere Artikel von Gene Chandler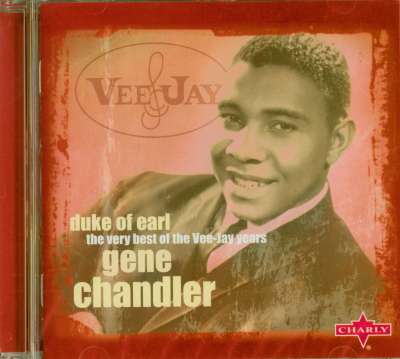 Gene Chandler: Duke Of Earl - The Very Best Of The Vee-Jay Years
Art-Nr.: CDSNAP228


Sofort versandfertig, Lieferzeit** 1-3 Werktage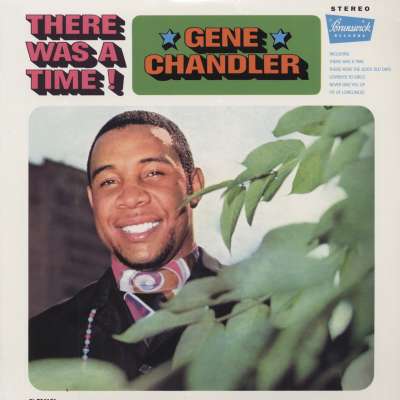 Gene Chandler: There Was A Time (Re-Issue Vinyl-LP)
Art-Nr.: LPBL754131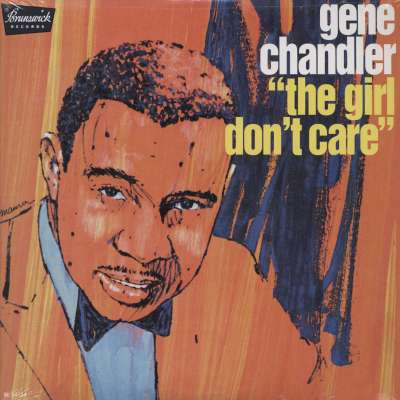 Gene Chandler: Girl Don't Care (Re-Issue Vinyl-LP)
Art-Nr.: LPBL54124


Sofort versandfertig, Lieferzeit** 1-3 Werktage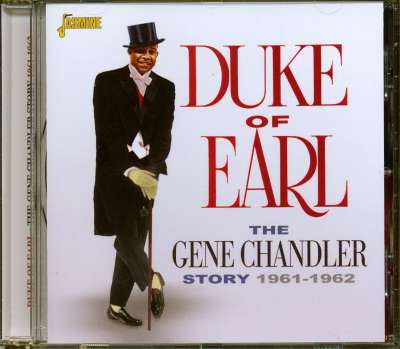 Gene Chandler: Duke Of Earl (CD)
Art-Nr.: CDJAS925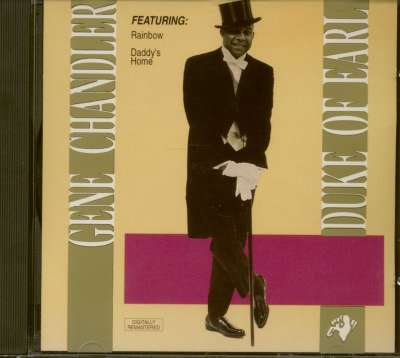 Gene Chandler: Duke Of Earl (CD)
Art-Nr.: CDSSI885


Sofort versandfertig, Lieferzeit** 1-3 Werktage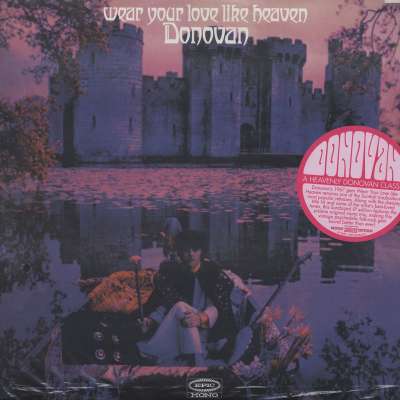 Donovan: Wear Your Love Like Heaven
Art-Nr.: SLP5431


Sofort versandfertig, Lieferzeit** 1-3 Werktage