Der Artikel wurde erfolgreich hinzugefügt.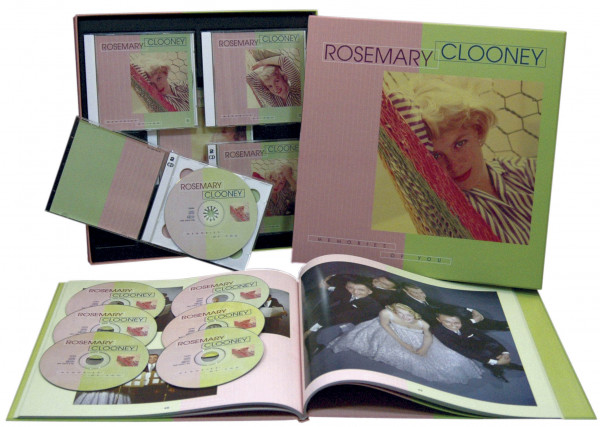 inkl. MwSt. / zzgl. Versandkosten - Abhängig vom Lieferland kann die MwSt. an der Kasse variieren.
die letzten 1 verfügbar
Sofort versandfertig, Lieferzeit** 1-3 Werktage
Artikel-Nr.:

BCD15914

Gewicht in Kg.:

2.1
7-CD Box (LP-Format) mit 76-seitigem gebundenem Buch, 180 Einzeltitel. Spieldauer ca. 481...
mehr
Rosemary Clooney: Memories Of You (7-CD Deluxe Box Set)
7-CD Box (LP-Format) mit 76-seitigem gebundenem Buch, 180 Einzeltitel. Spieldauer ca. 481 Minuten.
Die Welle des phänomenalen Erfolges begann für
Rosemary Clooney
mit dem Überraschungshit
Come On-A My House
, der seinen Weg um den Globus machte und ihr weitere Aufnahmen, Konzerte, Fernsehauftritte und Filme wie 'White Christmas' bescherte. Ihre einzigartige Stimme und warmherzige Persönlichkeit haben sie zu einer der bekanntesten und beliebtesten Sängerinnen des 20. Jahrhunderts gemacht. Neben Ikonen wie
Frank Sinatra
und
Ella Fitzgerald
kann sie leicht bestehen.
Diese zweite von insgesamt drei CD-Boxen beschreibt die zweite Hälfte der Fünfzigerjahre und zeigt die Künstlerin auf dem Höhepunkt ihrer Karriere. Sie ist ausgezeichnet bei Stimme, und mit einem perfekt passendem Repertoire übertrifft sie bei weitem die Titel ihrer frühen Jahre und überrascht vielmehr mit einer vielseitigen Ansammlung von Höhepunkten wie ihren Aufnahmen mit
Benny Goodman
,
den
Hi Lo's
und
Gene Autry
. Hinzu kommt 'Blue Rose', das legendäre Album mit
Duke Ellington
. Konzerte, darunter die
Live
-Aufnahmen vom London Palladium, Singles von Broadway Shows
(
My Fair Lady, West Side Story, Guys And Dolls
), Standards, Country Balladen, Kneipenlieder (
A Good Man Is Hard To Find
) Hitparaden-Titel (
Mangos
) und ihre ausgezeichnete Sammlung von Kinderliedern. Unentbehrlich für jeden Liebhaber amerikanischer Pop-Music. Dieser Abriss feiert auf gebührende Art und Weise eine der weltbesten Sängerinnen auf dem Zenith ihrer Karriere.
Unentbehrlich für jeden Liebhaber amerikanischer Pop-Music. Dieser Abriss zelebriert eine der weltbesten Sängerinnen auf dem Zenith ihrer Karriere.
Artikeleigenschaften von

Rosemary Clooney: Memories Of You (7-CD Deluxe Box Set)
Albumtitel:

Memories Of You (7-CD Deluxe Box Set)

Genre

Pop

Edition 2

Deluxe Edition

Preiscode

GK

Artikelart

Box set

EAN:

4000127159144

Gewicht in Kg:

2.1
ROSEMARY CLOONEY MEMORIES OF YOU "Ich erinnere mich an etwas, was Jo Stafford zu...
mehr
"Rosemary Clooney"
ROSEMARY CLOONEY
MEMORIES OF YOU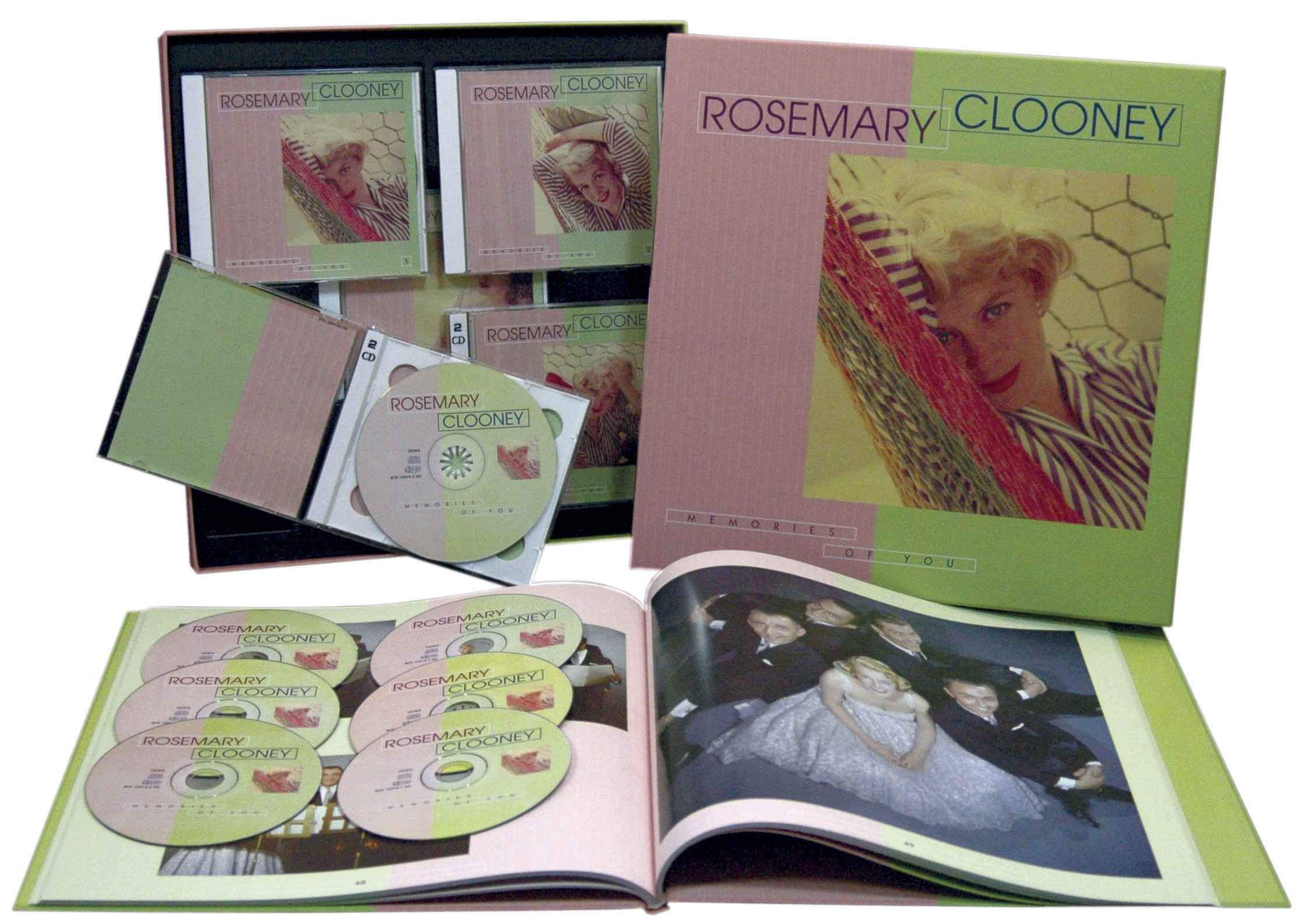 "Ich erinnere mich an etwas, was Jo Stafford zu mir sagte", erinnert sich Rosemary Clooney. "Sie sagte: "Du wirst nie besser singen, als wenn du schwanger bist."
Die Wissenschaft mag nicht schlüssig sein, aber Stafford hatte Recht. Clooneys phänomenale Erfolgswelle hatte erst wenige Jahre zuvor mit Come On-A My House begonnen. Doch Mitte und Ende der 50er Jahre - die Jahre, die in diesem zweiten Band der Anthologie von Clooneys Gesamtaufnahmen behandelt werden - findet die Sängerin nicht nur auf dem Höhepunkt ihrer Kräfte, sondern mit einem blühenden häuslichen Leben, das sich um ihren neuen Ehemann Jose Ferrer und die Ankunft ihrer fünf Kinder dreht. Dieses Set beginnt passend mit dem Al Hoffman-Bob Merrill Song, Where Will The Dimple Be, aus einer Session im Januar 1955. Weniger als einen Monat später wurde Miguel Jose Ferrer geboren, und Rosemarys Kinder kamen dann bis zum Ende des Jahrzehnts etwa ein Jahr auseinander.
Die Ferrers hatten sich in ihrem Roxbury Drive in Beverly Hills niedergelassen, einem Haus, das von den Gershwin-Brüdern am Ende von Georges Leben bewohnt wurde, wo sie Love Is Here To Stay geschrieben hatten. Ira wohnte nun nebenan mit seiner Frau Leonore. Für Rosemary war es eine Zeit, in der alles in ihrem Leben zusammenzukommen schien. Die Unsicherheiten ihrer eigenen Kindheit in Maysville, Kentucky, als sie und ihre Schwester Betty für ihre Pflege zwischen Verwandten hin- und hergeschoben wurden, wichen nun der Sicherheit und Freude, ihre eigene Familie um sich zu haben. Joe Ferrer teilte seine Energien zwischen Filmen und der Aufrechterhaltung seines produktiven Schauspiel- und Regieplans am Broadway auf. Das Haus war endlos gefüllt mit den Freunden des Paares aus den musikalischen, theatralischen und literarischen Einrichtungen, die lange kalifornische Tage im Pool verbrachten, Tennis spielten und über die Angelegenheiten der Welt bei Getränken und Abendessen diskutierten.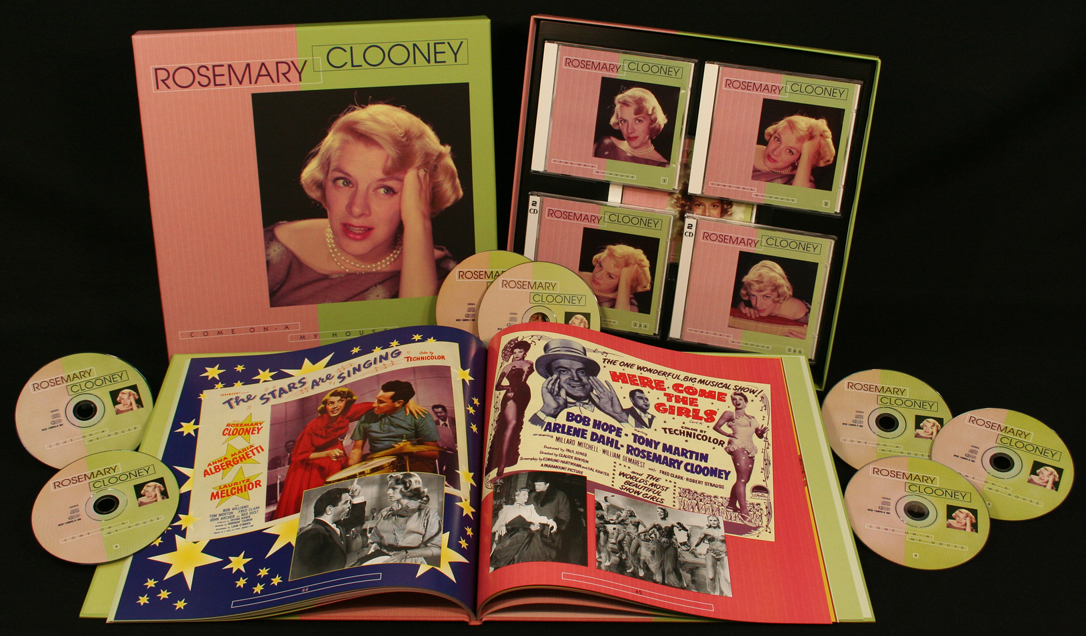 Gleichzeitig blieb Rosemarys Karriere auf Hochtouren. Mitch Millers Vormundschaft an der Columbia hatte sie in den letzten vier Jahren von Tony Pastors Ex-Mädchensängerin zu einem internationalen Star mit Chart-Rekorden Nummer eins nach dem anderen gemacht. White Christmas", das Markenzeichen ihrer Filmkarriere bei Paramount, wurde erst 1954 veröffentlicht und festigte ihre Identifikation mit ihrem Co-Star und Mentor Bing Crosby in der Öffentlichkeit. Als neue Mutter unterhielt sie eine hektische Agenda von Radio, Fernsehen und persönlichen Auftritten und setzte ihren wunderbaren Aufnahmeplan für Columbia fort. Selten wurden die Sitzungen in New York durchgeführt, wie es in der Anfangszeit oft unter Millers Augen der Fall war. Da Rosemary immer mehr in Kalifornien versteckt war, kam zu den bereits bestehenden Spannungen zwischen der Sängerin und Columbia's A&R Wizard noch mehr Distanz hinzu, und als die 50er Jahre andauerten, wurde Miller's Einfluss auf Clooney's Aufnahmekarriere - vom Stil bis zur Materialwahl - drastisch reduziert.
Im Sommer 1955, mit Baby und Kindermädchen im Schlepptau, brachen Herr und Frau Ferrer zu einem längeren Aufenthalt in England auf. Während Ferrer dort war, um mit Trevor Howard'Cockleshell Heroes' zu drehen, gab Rosemary ihr Debüt im Londoner Palladium für ein zweiwöchiges Engagement. Sie nahmen ein altes Mühlenhaus auf dem Land am Cone River, gegen einen der inneren Kanäle Englands und mit einem See auf dem Grundstück. Sie hatten ein italienisches Paar, das für sie kochte, und nahmen einen Bassett-Hund namens George mit (es war Rosemary und Betty's Onkel George Guilfoyle, der vor kurzem aus dem Krieg zurückkehrte, als sie mit der Pastor-Band unterwegs waren).
"England war eine sehr glückliche Zeit, eine sehr lustige Zeit", erinnert sich Rosemary, "weil wir Freunde auf dem Land waren und wir jeden Sonntag Leute um uns hatten. Ich erinnere mich, dass Dietrich vorbeikam und angeln gehen wollte. Also haben wir dort ein paar Ruten gefunden, und sie hat ein paar Würmer gefunden. Und sie hat mit den Würmern geredet, als sie sie auf den Haken legte: "Das wird dir nicht wehtun....".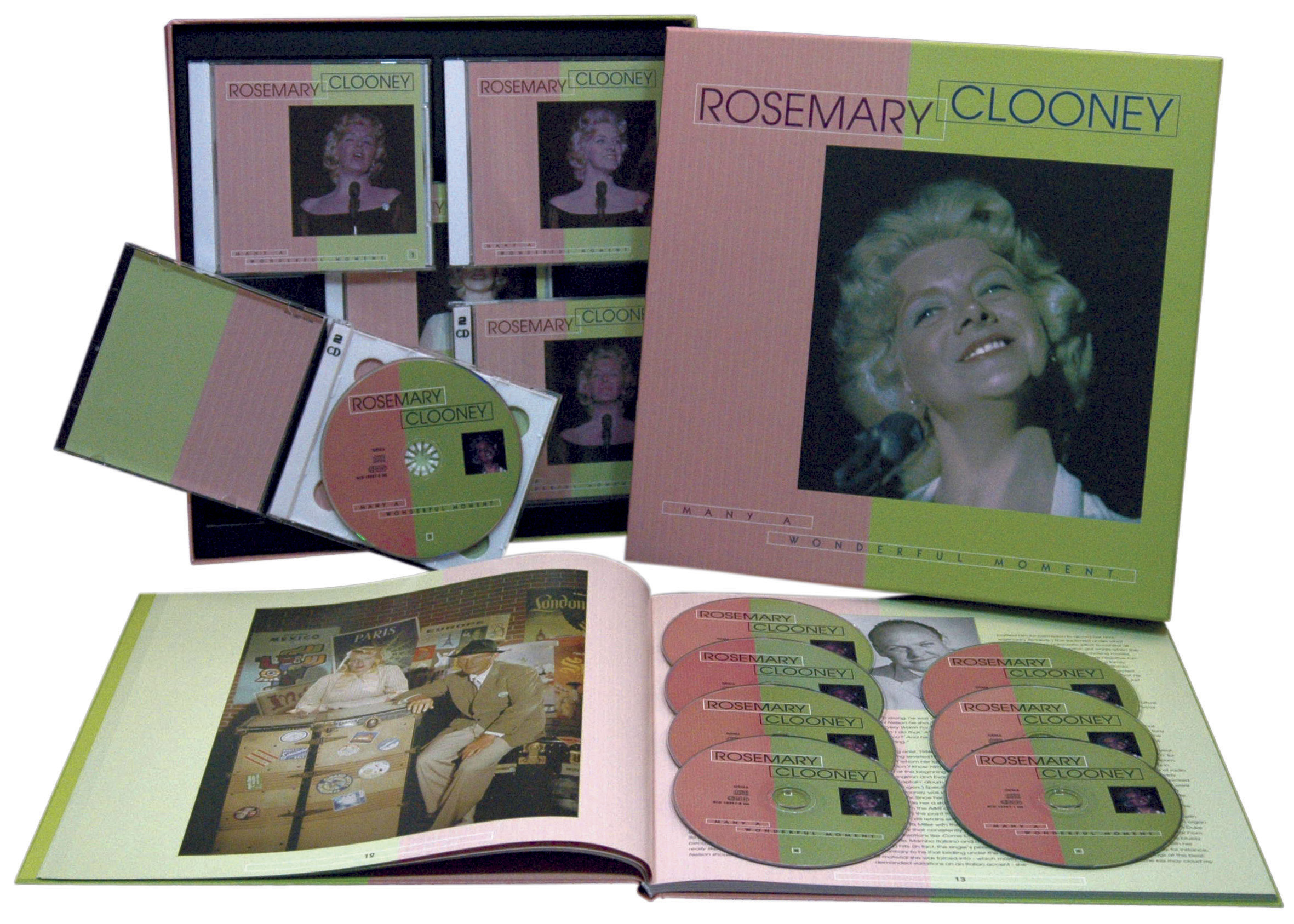 Clooney legte den Palladium-Job in die Hände von Buddy Cole, den sie durch ihre Arbeit mit Bing Crosby im Radio kannte. (Tatsächlich hatten sie und Cole kurz vor der Reise eine Radiosendung gemacht, die außergewöhnliche Aufnahmen von Learnin' The Blues, Cherry Pink und einer üppigen Ebb Tide produzierte.
Sie reisten vor der Eröffnung am 19. Juli nach Glasgow, um die Show einzubrechen. "Das Palladium war sehr wichtig für mich", sagt Rosemary. Es gab eine Zwei-Tages-Politik, mit einer Sechs-Uhr-Show für den Arbeiter und einer Galerie, die sich gerne mit ihm unterhielt. "Ich erinnere mich in Glasgow, als ich'Roooooosemarrie' hörte!" Ich blieb schließlich stehen und sagte: "Was willst du?" Er sagte: Komm schon, mein Haus!'…"
Obwohl Clooney daran gewöhnt war, persönliche Auftritte zu machen (es war eigentlich noch nicht allzu lange her, dass sie als Bandsängerin auftrat), war das Hin und Her mit dem Publikum immer noch nicht so angenehm für sie, und es würde Jahre dauern, bis sie sich mit Crosby auf Tournee befand, um sich vor einer Menge zu entspannen. Dennoch gibt uns die Live-Aufnahme ihres ungeschriebenen Palladium-Geschwätzes einen frühen Einblick in den leichten, werbewirksamen Humor.....
Rosemary Clooney Memories Of You (7-CD)
Read more at: https://www.bear-family.com/clooney-rosemary-memories-of-you-7-cd.html
Copyright © Bear Family Records
Bewertungen lesen, schreiben und diskutieren...
mehr
Kundenbewertungen für "Memories Of You (7-CD Deluxe Box Set)"
Bewertung schreiben
Bewertungen werden nach Überprüfung freigeschaltet.
Weitere Artikel von Rosemary Clooney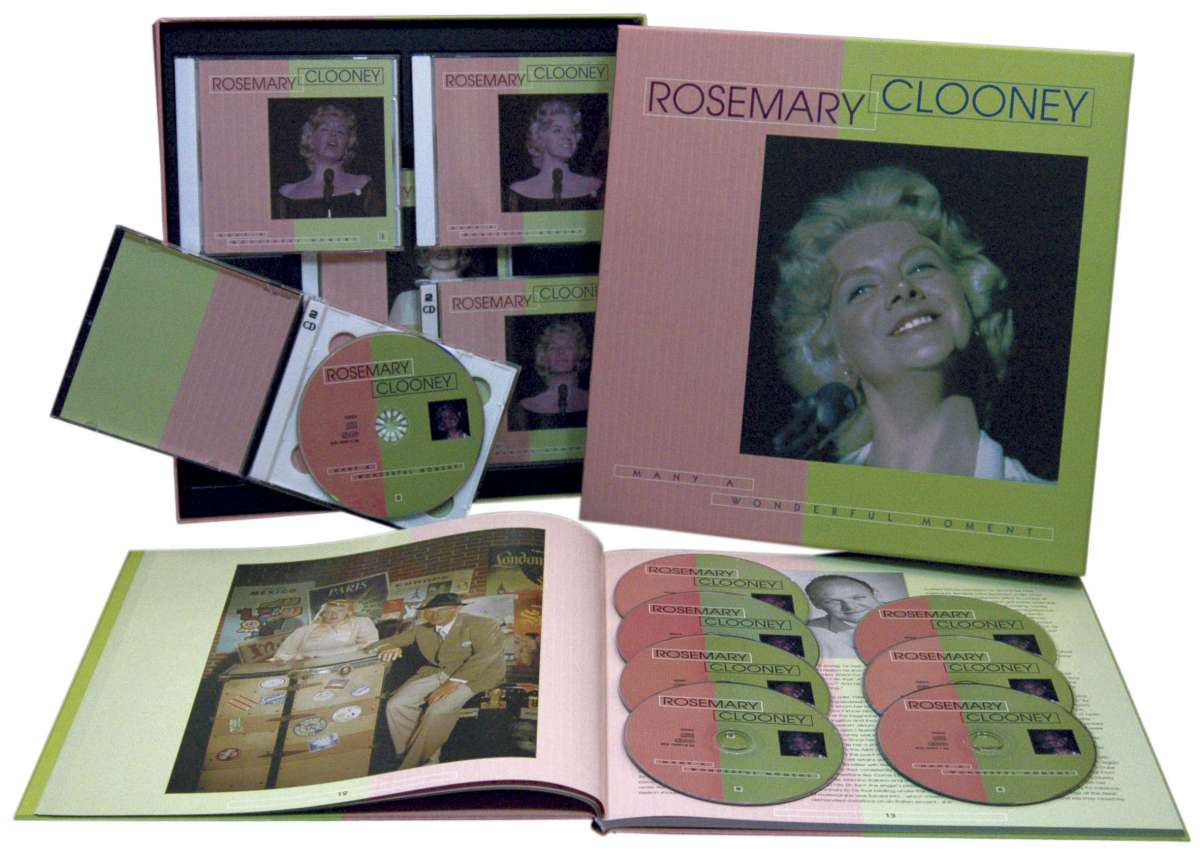 Rosemary Clooney: Many A Wonderful Moment (8-CD Deluxe Box Set)
Art-Nr.: BCD15927


Sofort versandfertig, Lieferzeit** 1-3 Werktage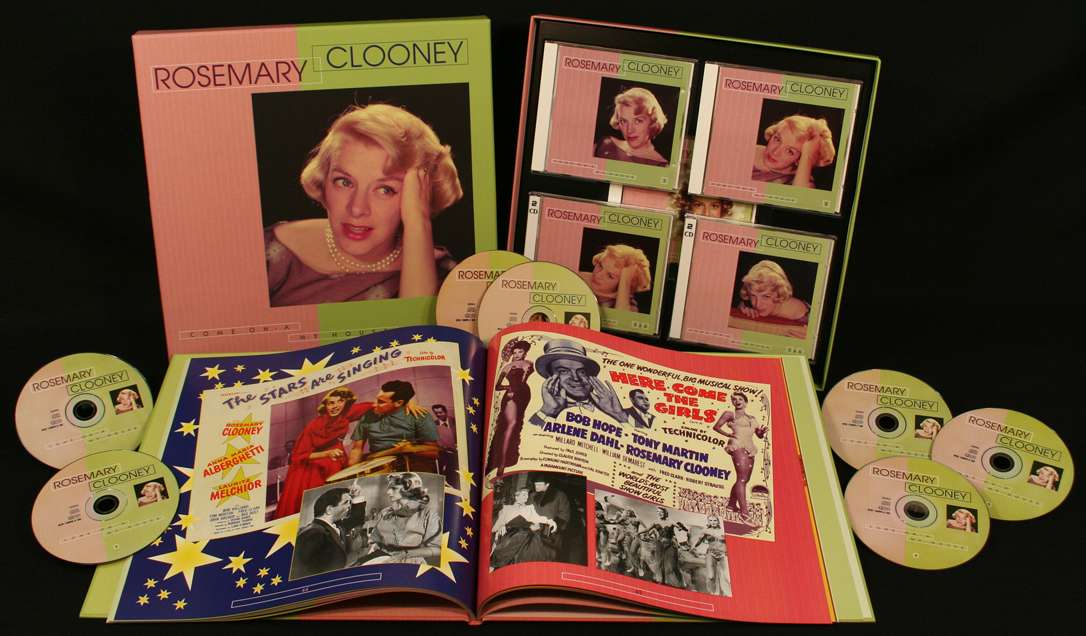 Rosemary Clooney: Come On-A My House (7-CD Deluxe Box Set)
Art-Nr.: BCD15895


Sofort versandfertig, Lieferzeit** 1-3 Werktage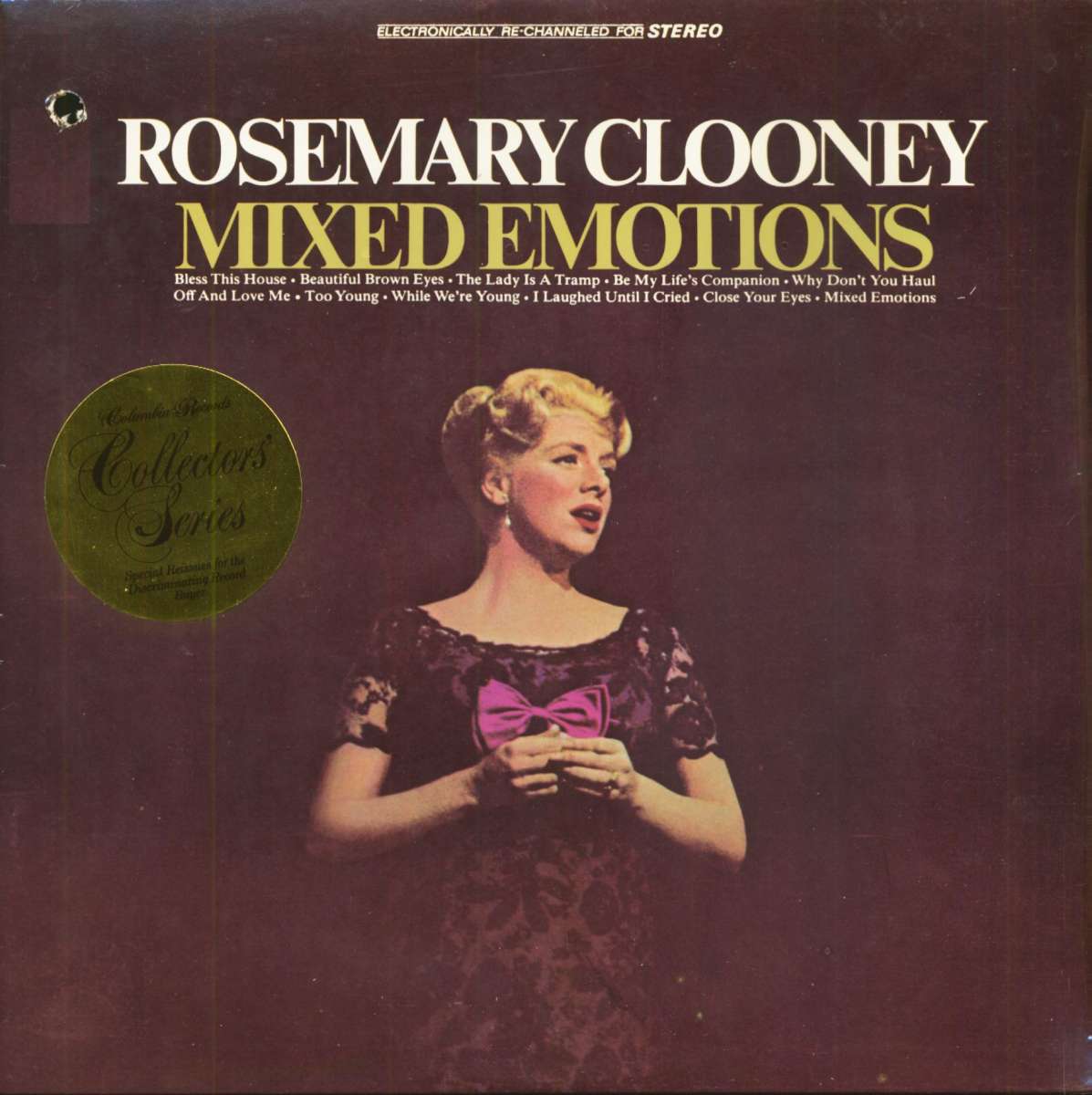 Rosemary Clooney: Mixed Emotions (LP)
Art-Nr.: LPAHS11254-C


nur noch 2 verfügbar
Sofort versandfertig, Lieferzeit** 1-3 Werktage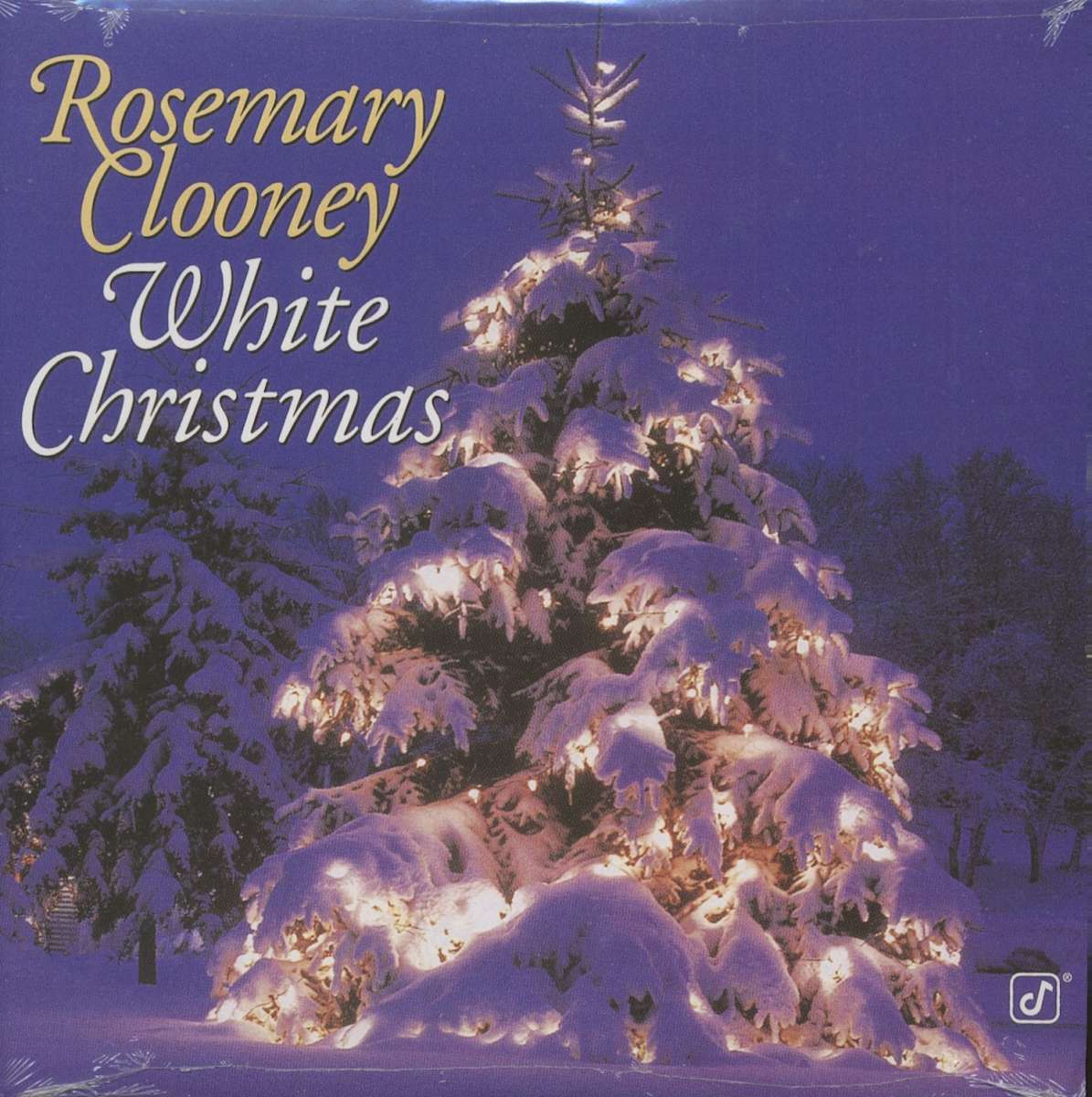 Rosemary Clooney: White Christmas (LP)
Art-Nr.: LPCJA36020


Artikel muss bestellt werden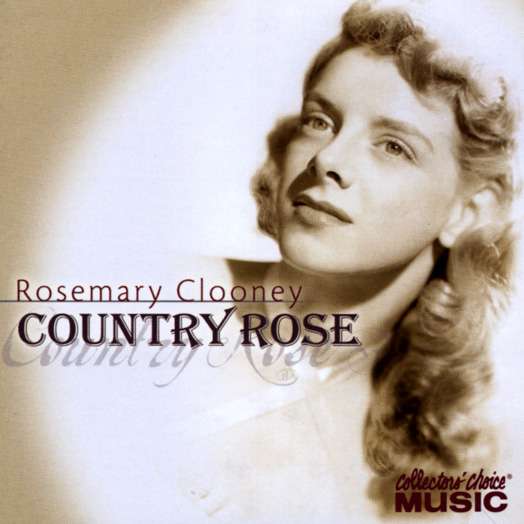 Rosemary Clooney: Country Rose (CD)
Art-Nr.: CDCCM352


nur noch 1 verfügbar
Sofort versandfertig, Lieferzeit** 1-3 Werktage