Der Artikel wurde erfolgreich hinzugefügt.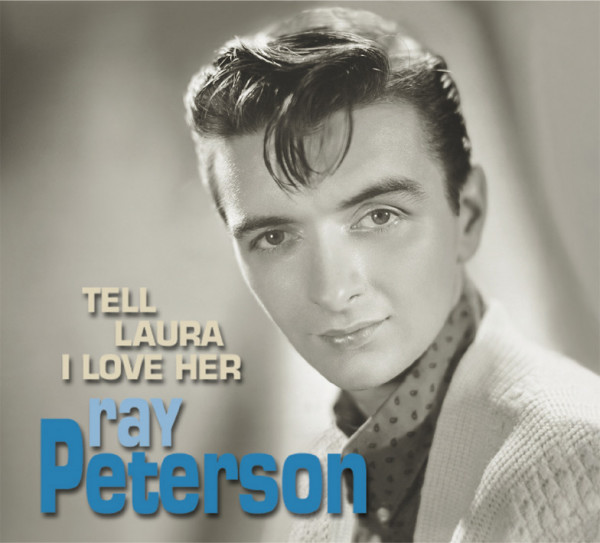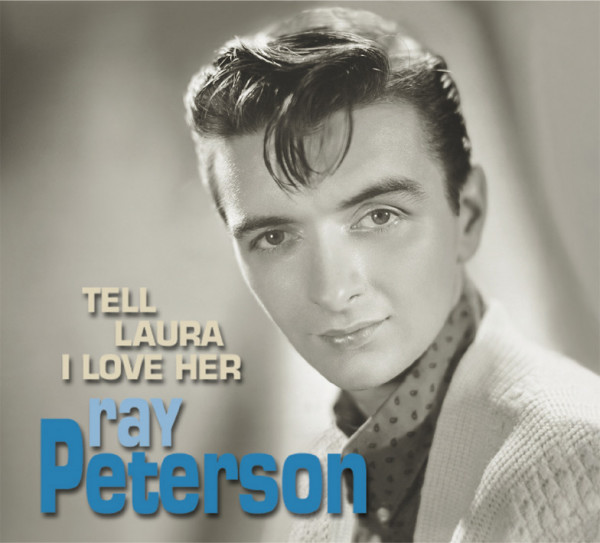 Artikel-Nr.:

BCD15880

Gewicht in Kg.:

0.2
1-CD Digipak (6-seitig) mit 40-seitigem Booklet, 31 Einzeltitel. Spieldauer ca. 75 Minuten. Der...
mehr
Ray Peterson: Tell Laura I Love Her
1-CD Digipak (6-seitig) mit 40-seitigem Booklet, 31 Einzeltitel. Spieldauer ca. 75 Minuten.
Der verstorbene
Ray Peterson
war die ultimative Stimme des Teenager-Herzschmerz. Auf dem Höhepunkt seiner Karriere in den frühen Sechzigern waren seine Stimmlage mit viereinhalb Oktaven, die dramatische Ausstrahlung und sein Einfühlungsvermögen einzigartig. Erstmals für eine CD-Veröffentlichung remastered, gibt es hier seine erfolgreichsten Chart-Hits für RCA und Dunes – darunter den Klassiker '
Tell Laura I love Her,
das von
Baker Knight
geschriebene
The Wonder Of You
(später auch ein Hit für Elvis Presley) und das von
Phil Spector
produzierte
Corinna Corinna
. Riesen-Lob kommt von Songschreiber-Koryphäe
Jeff Barry
: 'Es war faszinierend, Rays Version von
Tell Laura I Love Her
zu hören – mit so viel Herzblut, als wäre all das ihm selbst passiert oder als wäre Tommy sein eigener Bruder gewesen. Ray war ein Künstler, der jedes einzelne Wort wirklich gesungen hat – sein angeborenes Talent hat sich parallel um die Noten gekümmert.'
In einem bemerkenswert informativen Begleittext erzählt der Entertainer und Autor
Johnny Vallis
Petersons Geschichte, die um viele neue Fakten aktualisiert wurde. Außerdem gibt es eine detaillierte Discographie und eine opulentes Fotoangebot. Mit 31 superben Titeln ist die CD randvoll, viele Lieblingssongs der Fans werden dabei erstmalig wiederveröffentlicht – und all das wird präsentiert im gewohnten, für Bear Family typischen Klang. Diese CD ist weit mehr als eine bloße Hit-Sammlung: In einer tollen Verpackung steckt ein stimmiger Blick zurück auf ein häufig unterbewertetes Talent.
Artikeleigenschaften von

Ray Peterson: Tell Laura I Love Her
Albumtitel:

Tell Laura I Love Her

Genre

Pop

Preiscode

AR

Edition 2

Deluxe Edition

Artikelart

CD

EAN:

4000127158802

Gewicht in Kg:

0.2
Peterson, Ray - Tell Laura I Love Her

CD 1
01
Corrina, Corrina
02
Fever
03
The Wonder Of You
04
Tell Laura I Love Her
05
I'm Tired
06
Shirley Purly
07
Is It Wrong
08
Come And Get It (remake)
09
Teenage Heartache
10
Promises
11
Goodnight My Love (Pleasant Dreams)
12
We're Old Enough To Cry
13
What Do You Want To Make Eyes At Me For
14
You Thrill Me
15
Doggonit
16
I Forgot What It Was Like
17
Wedding Day
18
Missing You
19
My Blue Angel
20
Give Us Your Blessings
21
I'm Gone
22
Sweet Little Kathy
23
Patricia
24
I'm Not Jimmy
25
You Didn't Care
26
Answer Me, My Love
27
I Could Have Loved You So Well
28
Be My Girl
29
Till Then
30
Suddenly
31
Richer Than I
Ray Peterson You had to hear him to understand what the big deal was. The four and a half...
mehr
"Ray Peterson"
Ray Peterson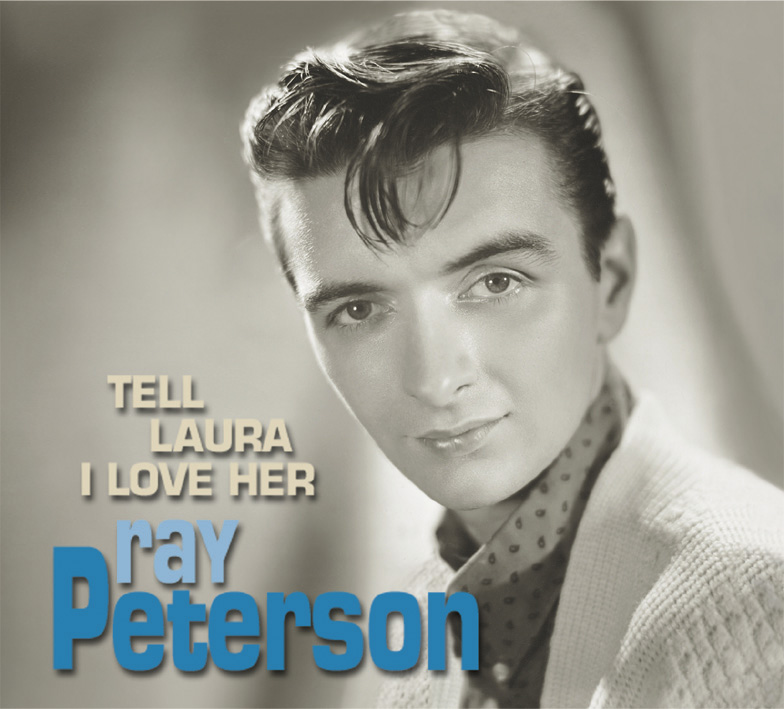 You had to hear him to understand what the big deal was. The four and a half octave range, the dramatic flair, and the naked empathy were all unique. During his early '60's peak, Peterson's was the ultimate voice of teenage longing and heartbreak. "It was a real thrill hearing 'Tell Laura I Love Her' as sung by Ray, with such heart, like it happened to him, or Tommy was his brother," marvels songwriter Jeff Barry. "Ray was an artist who sang the words - he let his innate talent take care of the notes."
Born Raymond August Krah on April 23, 1935 to Herbert and Meredith Krah, he was still very young when his birth parents divorced and mother Meredith married Harvey Bernard Peterson. Adopted, he was raised as Ray Peterson in Denton, Texas where he had a younger half brother and sister, David and Meri Jane, respectively.
Peterson was a normal, active child until he contracted polio at age 14. "The doctors told him that he would never walk again without braces or crutches," recalls Peterson's third wife, Claudia. "You tell Ray Peterson something like that, and he was out to prove you wrong." However, the change in the youngster's lifestyle was drastic. "He was a sports guy before he contracted polio. He wasn't even thinking about singing. He thought it was for sissies." During his lengthy course of treatment, a chance opportunity changed his mind. "There he was in the Warm Springs Foundation and the sports life was pretty much ended and ended up singing 'White Christmas' over the radio," explains Claudia. "They got a lot of calls on that. So he started singing in the wheelchair." Entertaining fellow patients helped him discover his joy of performing.
Peterson left Warm Springs with arm and leg-braces and a slight limp that he'd have for the rest of his life. Invited to perform on a Telethon for polio, the 19-year-old made the arduous car-trip to Los Angeles. In a bittersweet quirk of fate, just as the budding singer arrived, the vaccine was successfully introduced, saving millions from the sort of heartbreak he had already experienced.
Initially living in his car, Peterson was determined to stay in Los Angeles and make it as a professional singer. To support himself, he worked at IBM during the day and entered singing contests in local clubs at night. At one such club, the singer met Stanley Shulman who, in short order, became his manager and eventual business partner.
A man with connections, Shulman set up meetings to get Peterson a recording contract. The skinny young singer impressed RCA, who signed him in the fall of 1957. At his first session at Radio Recorders, Studio B on October 14, 1957, he recorded a version of Fever. Previously recorded by Little Willie John, the song and its flipside We're Old Enough To Cry, showed off his unique vocal attributes. At this session they also recorded Doggone It, which was first unearthed by Bear Family in 1987 [Bear Family LP BFX 15245].
Although he eventually sang Fever on Ed Sullivan's CBS variety program, 'The Toast Of The Town,' his version didn't chart. It would be Peggy Lee who would enjoy a #8 pop hit with the song. Still looking for a breakthrough hit, Peterson recorded three songs written by Jo Ann Belvin at the January 20, 1958 session. Jo Ann had co-written husband Jesse Belvin's hit Guess Who. According to Peterson, Belvin's tender emotional technique had a major impact on his own emerging style. "I have been influenced by many people when it comes to my music," Peterson told writer Gary Sorkin. "If I could choose who had the greatest influence, I'd say Jesse Belvin." In later years, Peterson claimed he was godfather to Belvin's second son.
Both Belvins wrote Let's Try Romance for Peterson. Flying solo, Mrs. Belvin penned Suddenly, which was backed with Jack Marshall's tune Tail Light. Then Shirley Purly being the B-side to Let's Try Romance. (A version of Shirley Purly by Jimmie Maddin on Imperial label was released in 1958 as well.) Two more sessions followed in June of 1958 resulting in Dream Away backed with I'll Always Want You Near, both recorded and produced by Lee Shapiro. The follow-up single Patricia was produced by Herman Diaz Jr. on June 30th, the flip, My Blue Eyed Baby was recorded at a session a few days earlier.
Despite all this studio activity, Peterson didn't score with anything remotely resembling a hit until he recorded the romantic ballad The Wonder Of You. Baker Knight wrote the song with Peterson's label mate Perry Como in mind. Knight had met Peterson and offered him the song. Backed by the Shorty Rogers Orchestra, the tune was just what Peterson needed. Starting May 18, 1959, the recording spent 16 weeks on the pop chart, peaking at #25. Overseas, Peterson's version (#23, UK) was slightly overshadowed by established British hitmaker Ronnie Hilton's cover (#22, UK). However, modern audiences know the song best by Elvis Presley. During the peak of his comeback, the King of Rock 'n' Roll recorded a melodramatic live version in Las Vegas that became a #9 pop and #1 Adult Contemporary hit in 1970.
Ray Peterson Tell Laura I Love Her
Read more at: https://www.bear-family.com/peterson-ray-tell-laura-i-love-her.html
Copyright © Bear Family Records
Bewertungen lesen, schreiben und diskutieren...
mehr
Kundenbewertungen für "Tell Laura I Love Her"
Von:
Franco
Am:
19.08.2018
excellent
sehr schöne zusammenstellung eines romantischen Sängers
der goldenen 50er/Jahre, tolles Booklet, sehr guter Klang,
Kompliment für BEAR Family für diese schöne CD
Sehr schön
Bin sehr zu frieden mit dem Album
Bewertung schreiben
Bewertungen werden nach Überprüfung freigeschaltet.
Weitere Artikel von Ray Peterson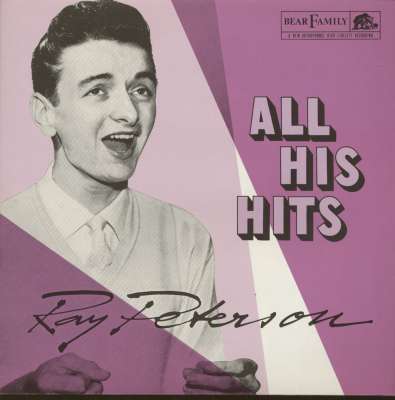 Ray Peterson: All His Hits (LP)
Art-Nr.: BFX15245


Sofort versandfertig, Lieferzeit** 1-3 Werktage
Ray Peterson: Tell Laura I Love Her
Art-Nr.: LSP2297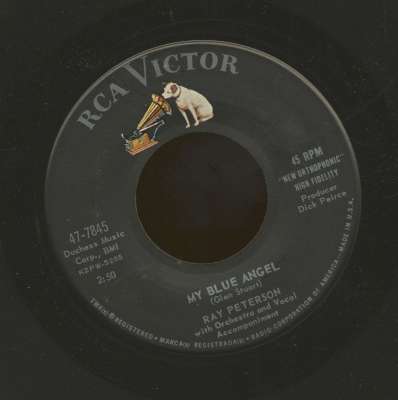 Ray Peterson: My Blue Angel - I'm Tired (7inch, 45rpm)
Art-Nr.: 45RCA7845


Sofort versandfertig, Lieferzeit** 1-3 Werktage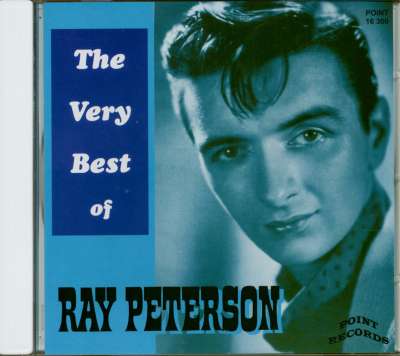 Ray Peterson: The Very Best Of (CD)
Art-Nr.: CDPOINT16300


Sofort versandfertig, Lieferzeit** 1-3 Werktage