Der Artikel wurde erfolgreich hinzugefügt.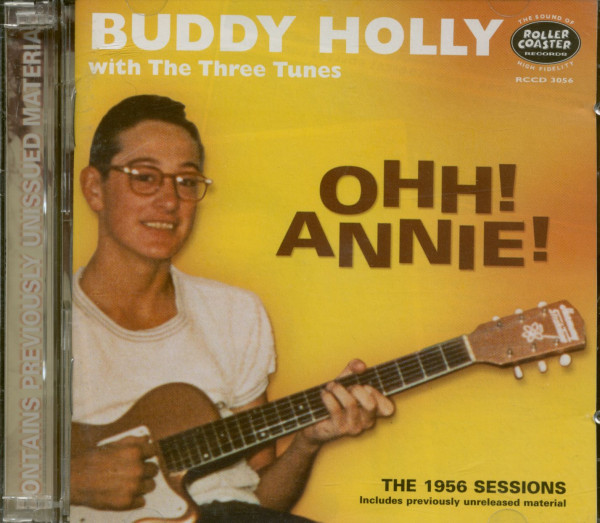 Benachrichtigen Sie mich, sobald der Artikel lieferbar ist.
inkl. MwSt. / zzgl. Versandkosten - Abhängig vom Lieferland kann die MwSt. an der Kasse variieren.
Artikel derzeit nicht verfügbar, Lieferfristen von bis zu 2-3 Wochen sind zu erwarten. (soweit verfügbar beim Lieferanten - kann schneller gehen, manchmal aber leider auch nicht)
Artikel-Nr.:

CDROLL3056J

Gewicht in Kg.:

0.14
Note: Limited Stock of this Jewel Case Version Of "Ohh! Annie" - It contains exactly the same CDs...
mehr
Buddy Holly & The Three Tunes: Ohh! Annie! - The 1956 Sessions (2-CD)
Note: Limited Stock of this Jewel Case Version Of "Ohh! Annie" - It contains exactly the same CDs as the standard issue (in a doublefold Rolapak) but in this version the CDs and the booklet are housed in a standard double-CD slimline jewel case. The suffix J identifies this version of the package.
Buddy Holly
with The 3 Tunes - Ohh! Annie! - the 1956 sessions. Buddy Holly with The 3 Tunes - Ohh! Annie! - the 1956 sessions. This version comes in our award-winning LP style Rolapak packaging and contains two CDs and a 36page booklet. For details of the alternative RCCD3056J which is 2 CDs in a jewel case, also with a 36-page booklet, see that entry in our catalogue.
This package covers Buddy Holly's pivotal recordings of 1956 and includes studio masters not only previously unissued but whose very existence will be unknown to even the most committed of fans. There's also more session talk than has previously been made public, together with superior sound quality versions of some tracks that have been released; also included is a detailed 36-page booklet with notes by John Ingman and several previously unpublished photographs.
Artikeleigenschaften von

Buddy Holly & The Three Tunes: Ohh! Annie! - The 1956 Sessions (2-CD)
Albumtitel:

Ohh! Annie! - The 1956 Sessions (2-CD)

Genre

Rock'n'Roll

Preiscode

VCD6

Artikelart

CD

EAN:

4000127702258

Gewicht in Kg:

0.14
Buddy Holly Buddy Holly Buddy Holly wurde am 7. September 1936 in Lubbock, Texas, als...
mehr
"Buddy Holly & The Three Tunes"
Buddy Holly
Buddy Holly
Buddy Holly wurde am 7. September 1936 in Lubbock, Texas, als Charles Hardin Holley geboren. Lubbocks geografischer Standort bedeutete, dass Holly in seinen prägenden Jahren Hillbilly, mexikanische und schwarze Musik im Radio gehört hätte, dieser kosmopolitische musikalische Hintergrund sollte sich als entscheidend für die Vielseitigkeit erweisen, die er in seinem eigenen Werk zeigte. Als Jugendlicher nahm er die Geige in Angriff, wechselte aber bald zur Gitarre. Er zeigte frühes Interesse an C&W, und schon während der Schulzeit hatte er seine eigene Show auf KDAV, dem lokalen Radio. Er wurde von Bob Montgomery unterstützt, und 1954 machten sie einige Hillbilly-Demo-Platten, die nach dem Tod als Holly in the Hills veröffentlicht wurden. Zusammen mit dem Bassisten Larry Welborn füllten Buddy und Bob manchmal die "lokalen Talente", wenn Reisepaket-Shows die Gegend besuchten. Als Ergebnis dieser Exposition und mit Hilfe des KDAV-Discjockeys Dave Stone, des Nashviller Agenten Eddie Crandall und des Verlegers Jim Denny wurde Buddy Holly 1956 bei Decca unter Vertrag genommen, um einige Singles in Nashville zu schneiden. Zwei wurden ohne Erfolg veröffentlicht, und bevor sein Vertrag mit Decca zustande kam, begann Holly, sich anderswo umzusehen, und schätzte, dass die Option nicht verlängert werden würde.

Obwohl Decca Holly eher unempfindlich behandelte (d.h. nicht mehr und nicht weniger unvoreingenommen als jeden anderen Hoffnungsträger), produzierten diese frühen Sessions mindestens zwei Holly-Klassiker, "Midnight Shift" und "Rock Around With Ollie Vee", und Holly arbeitete mit Musikern wie Sonny Curtis und Jerry Allison, die später an den Crickets beteiligt sein sollten. Allison und Holly waren Schulfreunde gewesen und hatten oft als Drum-Gitarren-Duo zusammen gespielt. Die Grenzen dieses Line-Ups halfen, ihren Stil zu entwickeln, den sanften Wechsel von Rhythmus zu Lead in Buddys Gitarrenspiel, das Versatility von Jerrys Schlagzeug. Als die beiden 1955 anfingen, professionell zusammen zu spielen, war es noch ungewöhnlich, Schlagzeug in einer Country-Besetzung zu finden. Kurz nach seiner letzten Decca-Session begann Holly in Norman Petty's Studio in Clovis, New Mexico, zu arbeiten.

Petty, der auch ein Mid-of-the-Road-Bandleader war, war ein Pionier des kleinen, unabhängigen Tonstudios, auch war er ungewöhnlich, da er eher pro Song als pro Stunde berechnete, was den Druck auf die Musiker verringerte. Holly, Allison und Welborn nahmen zusammen mit einem Gesangsquartett, zu dem auch der zukünftige Cricket Niki Sullivan gehörte, im Februar 1957 die Aufnahmen "That'll Be The Day" und "I'm Looking For Someone To Love" auf. Petty reichte die Songs zunächst beim Roulette in New York ein, da sie bereits Hits aus seinem Studio mit Buddy Knox und Jimmy Bowen hatten. Sie waren nicht interessiert, aber Holly und die Crickets wurden bald von Coral gezeichnet. Die Platte erreichte Platz 3 in Amerika und Platz 1 in Großbritannien und wurde mit fast gleichem Erfolg von Oh Boy" / Not Fade Away" aufgenommen. Zu diesem Zeitpunkt war Joe Mauldin der Bassist der Crickets geworden, mit Niki Sullivan an der Rhythmusgitarre. Bald darauf begann Petty, die schnell eine leitende Position übernommen hatte, sowohl mit den Crickets als auch mit Holly solo aufzunehmen, obwohl die Musiker oft die gleichen waren. Holly's erster Hit unter seinem eigenen Namen war'Peggy Sue', Ende 1957, gefolgt in Großbritannien von'Listen To Me' und in beiden Ländern von'Rave On' und der Bobby Darin Nummer'Early In The Morning' (zu diesem Zeitpunkt, Mitte 1958, hatte Holly begonnen, in New York ohne die Crickets sowie in Clovis aufzunehmen). Nach einer britischen Tournee mit den Crickets in diesem Jahr heiratete Holly Maria Elena Santiago und zog nach New York. Der Rest der Crickets wollte den Zug nicht machen und trennt sich so von Holly. Das war wahrscheinlich unvermeidlich. Petty versuchte, Holly's Karriere zu erweitern, und eines der ersten Ergebnisse war, ihn mit dem Dick Jacobs Orchestra aufzunehmen (insbesondere `It Doesn't Matter Anymore').

Zu Holly's Begleitgruppe an Live-Dates zu dieser Zeit gehörte Tommy Allsup, den er früher zu den Crickets gebracht hatte, um Lead-Gitarre zu spielen (es ist ein Fehler anzunehmen, dass Holly diese Rolle auf all seinen Platten erfüllt hat). Andere bemerkenswerte Musiker, mit denen Holly zu dieser Zeit zusammenarbeitete, waren der Saxophonist King Curtis und der junge Waylon Jennings, dessen erste Solo Aufnahme "Jole Blon" von Buddy Holly produziert wurde. Anfang 1959 stand Holly's Karriere an einem Scheideweg. Trotz der bedeutenden frühen Auswirkungen sowohl bei den Crickets als auch als Solokünstler, trotz seiner eigenen zielstrebigen Einstellung zum Erfolg und der Versuche, die er unternahm, um die Grundlage für eine lange Karriere zu schaffen, gab es wenig in strikter kommerzieller Hinsicht, was darauf hindeutet (außer im Nachhinein), dass er sich von vielen anderen Rockmusikern dieser Zeit unterschied.
Er starb am 3. Februar 1959, zusammen mit Ritchie Valens und dem Big Bopper, kurz nachdem er vom Flughafen Mason City in Iowa gestartet war, auf dem Weg zwischen den Pauschalreisen in Clear Lake und Fargo. Seine aktuelle Platte, Heartbeat", hatte kaum Einfluss auf die Hot Hundred. Die erste posthume Veröffentlichung,'It Doesn't Matter Anymore' Raining In My Heart', war ein großer Hit in America und Großbritannien.

In in Großbritannien hielt ihn eine Reihe von verarbeiteten Bändern, die von Norman Petty herausgebracht wurden, bis Mitte der sechziger Jahre in den Charts, während ein Album seiner bekanntesten Tracks zehn Jahre zuvor noch in den Top Ten der Budget-Preis-Charts war. Buddy Holly sagte: "Wir schulden das alles Elvis". Unzählige Stars der sechziger Jahre stehen in ähnlicher Weise in der Schuld. Buddy Holly war einer der beiden großen Sänger / Songwriter / Musiker der Pop-Fünfziger Jahre (der andere war Chuck Berry). Er war ein Pionier der Standard zwei Gitarren / Bass / Schlagzeug Besetzung, und des Double-Tracking. Fast alles, was ein Rock/Popsong sagen kann, wurde von dem 22-jährigen Buddy Holly vor Jahrzehnten gesagt.


Bewertungen lesen, schreiben und diskutieren...
mehr
Kundenbewertungen für "Ohh! Annie! - The 1956 Sessions (2-CD)"
Bewertung schreiben
Bewertungen werden nach Überprüfung freigeschaltet.
Weitere Artikel von Buddy Holly & The Three Tunes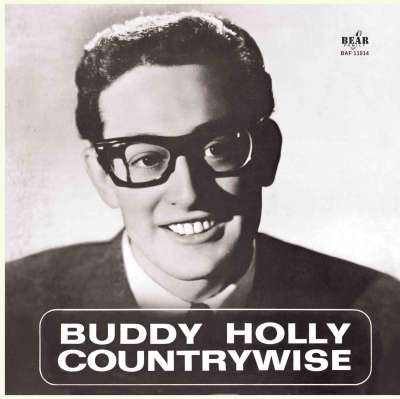 Buddy Holly: Countrywise (LP, 10inch, Ltd.)
Art-Nr.: BAF11014


Sofort versandfertig, Lieferzeit** 1-3 Werktage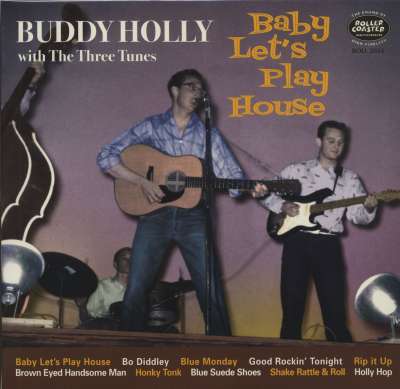 Buddy Holly: Baby Let's Play House (LP, 10inch)
Art-Nr.: LPROLL2024


Artikel muss bestellt werden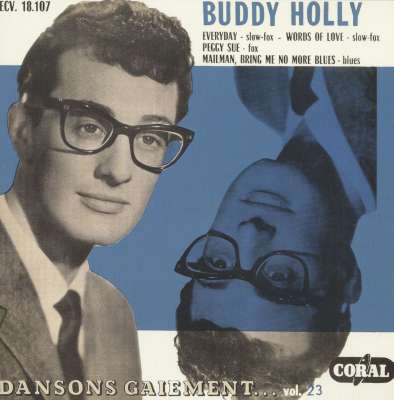 Buddy Holly: Danson Gaiement ... Vol.23
Art-Nr.: 45ECV18107


nur noch 1 verfügbar
Sofort versandfertig, Lieferzeit** 1-3 Werktage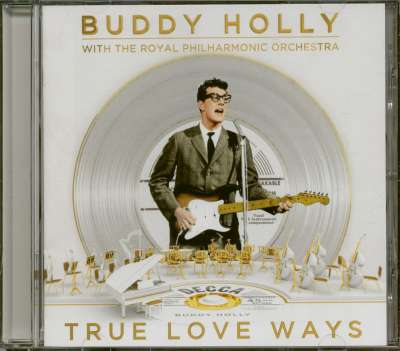 Buddy Holly with the Royal Philharmonic Orchestra: True Love Ways (CD)
Art-Nr.: CD7715316


Artikel muss bestellt werden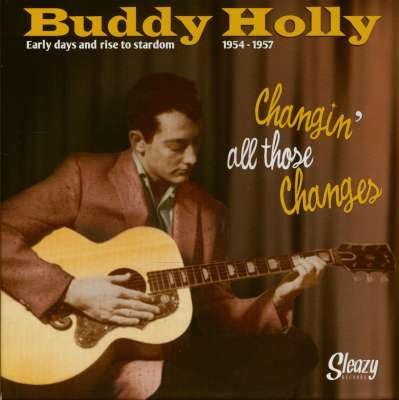 Buddy Holly: Changin' All Those Changes - Early Rise To...
Art-Nr.: 45SR155


nur noch 1 verfügbar
Sofort versandfertig, Lieferzeit** 1-3 Werktage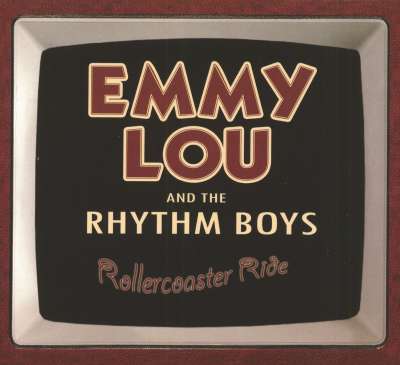 EMMY LOU AND THE RHYTHM BOYS: Rollercoaster Ride
Art-Nr.: CDBLP01


Artikel muss bestellt werden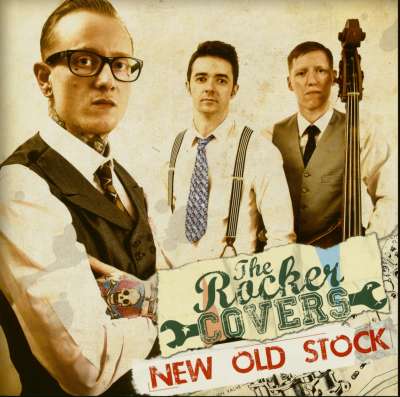 The Rocker Covers: New Old Stock (CD)
Art-Nr.: CDGREY020


Artikel muss bestellt werden