Der Artikel wurde erfolgreich hinzugefügt.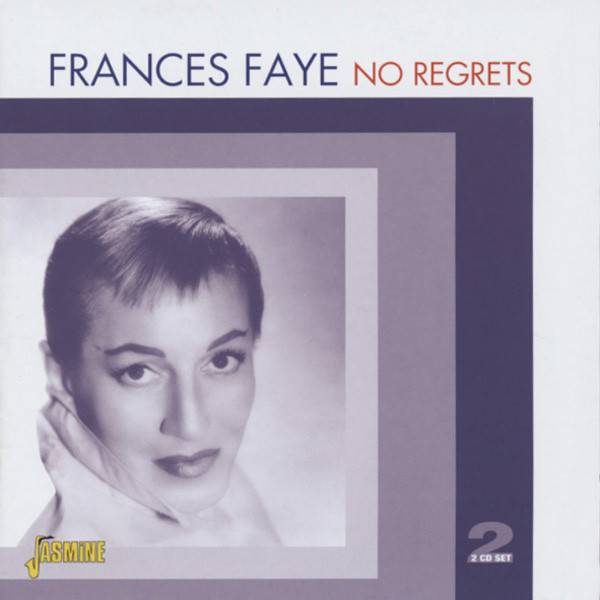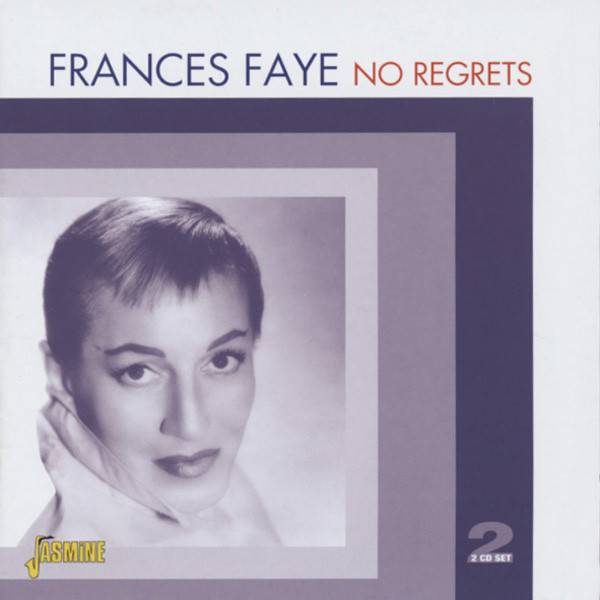 Benachrichtigen Sie mich, sobald der Artikel lieferbar ist.
inkl. MwSt. / zzgl. Versandkosten
Artikel derzeit nicht verfügbar, Lieferfristen von bis zu 2-3 Wochen sind zu erwarten. (soweit verfügbar beim Lieferanten - kann schneller gehen, manchmal aber leider auch nicht)
Artikel-Nr.:

CDJAS650

Gewicht in Kg.:

0.2
CD on JASMINE RECORDS by Francis Faye - No Regrets 2-CD
mehr
Francis Faye: No Regrets 2-CD
CD on JASMINE RECORDS by Francis Faye - No Regrets 2-CD
Artikeleigenschaften von

Francis Faye: No Regrets 2-CD
Albumtitel:

No Regrets 2-CD

Preiscode

JAS

Genre

Pop

Artikelart

CD

EAN:

0604988065022

Gewicht in Kg:

0.2
Faye, Francis - No Regrets 2-CD

CD 1
01
Drunk With Love
02
Summertime
03
Mad About The Boy
04
Miss Otis Regrets
05
Sometimes I'm Happy
06
I Wish I Could Shimmy Like My Sister Kate
07
The Man I Love
08
You're Heavenly
09
I Can't Give You Anything But Love
10
A Hundred Years From Today
11
Night And Day
12
Tweet, Tweet, Tweetheart
13
A Fool In Love
14
There's A Bell That Rings In My Heart
15
Dummy Song
16
Uh-Huh
17
She Looks
18
Sorry Baby
19
Hey Mister
20
I Was Wrong About You
21
My Last Affair
22
On A Raft (In The Middle Of The Ocean)
23
Toreador
24
They can't Take That Away From Me
25
He's Funny That Way
26
I've Got You Under My Skin
27
My Heart Sings
Faye, Francis - No Regrets 2-CD

CD 2
01
Somebody Loves Me
02
September In The Rain
03
These Follish Things
04
Love For Sale
05
Medley: Little Girl Blue/Where Or When/..
06
Out Of This World
07
Love Is Just Around The Corner
08
I'm Gonna Sit Right Down And Write Myself A
09
Don't Blame Me
10
Ain't Misbehavin'
11
All The Things You Are
12
Darktown Strutter's Ball
13
Just You, Just Me
14
You're My Thrill
15
My Baby Just Cares For Me
16
Well All Right
17
The Thrill Is Gone
18
Way Down Yonder In New Orleans
19
No Regrets
20
Mr Paganini (You'll Have To Swing It)
21
I Ain't Got Nobody (And Nobody Cares For Me)
22
Boogie Woogie Washer Woman
23
Personality
24
Purple Wine
25
I Can't Believe That You're In Love With Me
Bewertungen lesen, schreiben und diskutieren...
mehr
Kundenbewertungen für "No Regrets 2-CD"
Bewertung schreiben
Bewertungen werden nach Überprüfung freigeschaltet.