Der Artikel wurde erfolgreich hinzugefügt.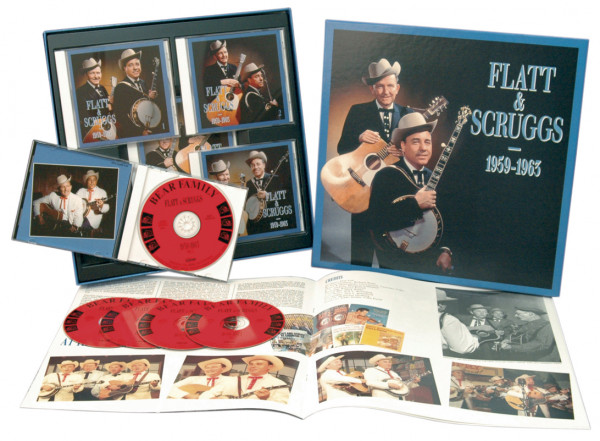 89,95 € *
94,95 € *
(5,27% gespart)
inkl. MwSt. / zzgl. Versandkosten
Sofort versandfertig, Lieferzeit** 1-3 Werktage
Artikel-Nr.:

BCD15559

Gewicht in Kg.:

1.3
5-CD Box Set (LP-Format) mit 20-seitigem Buch, 129 Einzeltitel. Spieldauer ca. 335 Minuten. Es...
mehr
Flatt & Scruggs: 1959-1963 (5-CD)
5-CD Box Set (LP-Format) mit 20-seitigem Buch, 129 Einzeltitel. Spieldauer ca. 335 Minuten.

Es waren die besten Jahre für Lester Flatt und Earl Scruggs. Während des Höhepunkts des Folk-Booms schwammen sie auf dessen erfolgreicher Welle, lieferten das Thema zu 'The Beverly Hillbillies' und traten in der Carnegie Hall auf. Ihre Musik blieb dennoch erstaunlich rein und bodenständig.

Im Mittelpunkt dieser 5-CD-Edition stehen sechs Langspielplatten, die heute alle unheimlich selten sind: Songs Of Glory, Folk Songs Of Our Land, Foggy Mountain Banjo, Songs Of The Carter Family, Hard Travelin', Carnegie Hall und Gordon Terry's Aquare Dance Party. Fans, die ihr 'Carnegie Hall'-Album schätzen, werden von den 19 unveröffentlichten Nummern überrascht sein, die wir in den Archiven entdeckt haben, und vielleicht auch von den Singles, die bis dato nicht CD herausgekommen waren sowie weiteren unveröffentlichten Aufnahmen.
Artikeleigenschaften von

Flatt & Scruggs: 1959-1963 (5-CD)
Albumtitel:

1959-1963 (5-CD)

Genre

Country

Edition 2

Deluxe Edition

Preiscode

EI

Artikelart

Box set

EAN:

4000127155597

Gewicht in Kg:

1.3
Flatt & Scruggs - 1959-1963 (5-CD)

Box set 1
01
Angel Band
02
When The Angels Carry Me Home
03
I'll Never Be Lonesome Again
04
Get On The Road To Glory
05
Take Me In Your Lifeboat
06
Bubbling In My Soul
07
Heaven
08
Joy Bells
09
Give Me Flowers While I'm Living
10
You Can Feel It In Your Soul
11
Give Mother My Crown
12
The Great Historical Bum
13
I've Lost You Forever
14
Polka On A Banjo
15
All I Want Is You
16
Shuckin' The Corn (instr.)
17
Home Sweet Home (instr.)
18
Fire Ball Mail (instr.)
19
Cripple Creek (instr.)
20
Reuben (instr.)
21
John Henry (instr.)
22
Cumberland Gap (instr.)
23
Lonesome Road Blues (instr.)
24
Sally Goodwin (instr.)
25
Little Darlin', Pal Of Mine (instr.)
26
Sally Ann (instr.)
27
Bugle Call Rag (instr.)
Flatt & Scruggs - 1959-1963 (5-CD)

Box set 2
01
If I Should Wander Back Tonight
02
Cold, Cold Loving
03
Welcome To The Club
04
False Hearted Lover (instr.)
05
Pickin' In The Wildwood (instr.)
06
The Homestead On The Farm
07
Foggy Mountain Top
08
You Are My Flower
09
Forsaken Love
10
The Storms Are On The Ocean
11
Gathering Flowers From The Hillside (instr.)
12
Worried Man Blues
13
On The Rock Where Moses Stood
14
Keep On The Sunny Side
15
Jimmie Brown, The Newsboy
16
Just Ain't
17
Where Will I Shelter My Sheep
18
I Saw Mother With God Last Night
19
Go Home
20
Handsome Molly
21
Coal Loadin' Johnny
22
Hear That Whistle Blow (A Hundred Miles)
23
Too Old For A Broken Heart
Flatt & Scruggs - 1959-1963 (5-CD)

Box set 3
01
Good Times Are Past And Gone
02
Georg Alley's F.F.V.
03
This Land Is Your Land
04
Philadelphia Lawyer
05
Sun's Gonna Shine In My Back Door Some Day
06
Hear The Wind Blow
07
I'll Be No Man's Wife
08
McKinley's Gone
09
Nine Pound Hammer
10
Ellen Smith
11
Life Of Trouble
12
The Ballad Of Jed Clampett
13
Hard Travelin'
14
The Wreck Of The Old 97
15
Ninetynine Years Is Almost For Life
16
Over The Hills To The Poorhouse
17
New York Town
18
Dixie Home
19
Pastures Of Plenty
20
Bound To Ride
21
When I Left East Virginia
22
Drowned In The Deep Blue Sea
23
My Native Home
24
Coal Miner's Blues
Flatt & Scruggs - 1959-1963 (5-CD)

Box set 4
01
What About You
02
Rambling Gambler
03
Mama Don't Allow It
04
I'm Troubled
05
My Saro Jane
06
The Train That Carried My Girl From Town
07
Little Birdie
08
You Are My Flower
09
Po' Rebel Soldier
10
Old Joe Clark
11
Sally Goodin
12
Black Mountain Rag
13
Billy In The Lowground
14
Twinkle Little Star
15
Old Fiddler
16
Soldier's Joy
17
Georgia Shuffle
18
Golden Slippers
19
Tennessee Wagner
Flatt & Scruggs - 1959-1963 (5-CD)

Box set 5
01
Durham's Reel
02
Down The Road
03
Rainbow
04
Big Ball In Brooklyn
05
Flint Hill Special
06
Dig A Hole In The Meadow
07
I Hung My Head And Cried
08
Hot Corn, Cold Corn
09
Little Darlin' Pal Of Mine
10
You Can't Stop Me From Dreaming
11
Footprints In The Snow
12
The Martha White Theme
13
I Wonder Where You Are Tonight
14
Old MacDonald Had A Farm
15
He Will Set Your Fields On Fire
16
Let The Church Roll On
17
Wildwood Flower
18
Hear That Whistle Blow (A Hundred Miles)
19
Fiddle And Banjo
20
Old Leather Britches
21
Ballad Of Jed Clampett
22
Yonder Stands Little Maggie
23
Reuben
24
Mama Blues
25
I Know What It Means To Be Lonesome
26
Foggy Mountain Rock
27
Take This Hammer
28
McKinley's Gone
29
Roll In My Sweet Baby's Arms
30
Gotta Travel On
31
Mountain Dew
Flatt & Scruggs Das war es also, was nötig war, um Bluegrass zur Prime...
mehr
"Flatt & Scruggs"
Flatt & Scruggs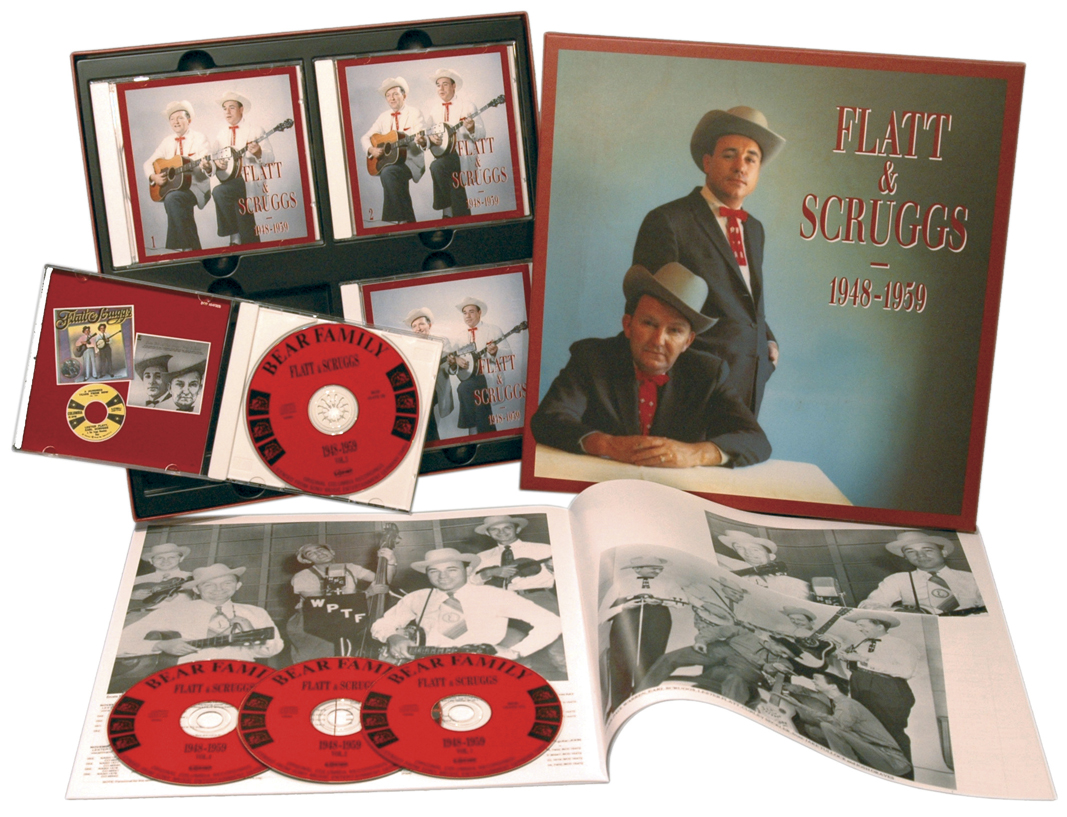 Das war es also, was nötig war, um Bluegrass zur Prime Time zu bringen. Zwischen 1962 und 1971 waren die "Beverly Hillbillies" fast unvermeidlich. In der Top-Sitcom entdeckt Familienpatriarch Jed Clampett Öl auf seinem Land irgendwo im Süden, verkauft sich und zieht mit seinem Ragtag-Clan nach Beverly Hills. Serienschöpfer Paul Henning benutzte viele Ortsnamen aus den Ozarks, weil er von dort kam. Er schrieb auch den Titelsong, und nachdem er Flatt & Scruggs im Ash Grove in Hollywood gesehen hatte, beschloss er, dass sie die Jungs sein würden, die ihn singen würden. Musikbetreuer Perry Botkin wandte sich an Flatt & Scruggs' Geschäftsführerin Louise Scruggs, aber sie war misstrauisch, weil sie dachte, dass sie sich über ihr Publikum (oder einen Teil ihres Publikums....
Flatt & Scruggs fingen an, Campusse und Spots wie den Ash Grove zu spielen). Botkin und Henning zeigten Louise eine Pilotin und versicherten ihr, dass die Hinterwäldler die Stadt jedes Mal überlistet hätten. Earl Scruggs war immer noch misstrauisch und sagte später: "Wir haben so hart gearbeitet, um von dem zu entkommen, was man das Hillbilly-Image nennen könnte." Als wir den Song später vorstellten, sagte Flatt: "Hier ist einer, nach dem wir nicht so verrückt waren, als wir ihn aufgenommen haben, aber nachdem er sich hunderttausend Mal verkauft hatte, haben wir ihn einfach lieben gelernt." Bevor die Serie ausgestrahlt wurde, wurde der Titelsong von Jerry Scoggins, früher von den Cass County Boys, die Gene Autry auf seinen Melody Ranch-Shows in den 1940ern unterstützt hatten, neu aufgenommen. 1962 arbeitete Scoggins als Börsenmakler und sang nur am Wochenende.
Flatt & Scruggs unterstützte Scoggins und spielte auf Werbespots für zwei der Sponsoren, Kellogg's und Winston Zigaretten. Später machten sie ein paar Gastaufnahmen in der Show. Hennings Melodie war generisch und verdankte wahrscheinlich mehr dem sprechenden Blues von Woody Guthrie als irgendetwas im Bluegrass-Kanon. Die Show begann am 26. September 1962 und Louise Scruggs setzte Don Law unter Druck, die Ballade von Jed Clampett zu veröffentlichen, als klar war, dass die Show ein Hit war. Am 8. Dezember, dem Tag, an dem Flatt & Scruggs in der Carnegie Hall auftraten, wurde es der erste Bluegrass-Song, der jemals die Country-Charts anführte. Für all die großartige Musik, die sie aufgenommen haben, waren die beiden größten Hits von Flatt & Scruggs The Ballad Of Jed Clampett und ein Spinoff-Song, Pearl, Pearl, Pearl, Pearl.
FLATT & SCRUGGS 1948-1959 (4-CD)
Read more at: https://www.bear-family.de/flatt-und-scruggs-1948-1959-4-cd.html
Copyright © Bear Family Records
FLATT & SCRUGGS 1959-1963 (5-CD)
Read more at: https://www.bear-family.de/flatt-und-scruggs-1959-1963-5-cd.html
Copyright © Bear Family Records
Bewertungen lesen, schreiben und diskutieren...
mehr
Kundenbewertungen für "1959-1963 (5-CD)"
Bewertung schreiben
Bewertungen werden nach Überprüfung freigeschaltet.
Weitere Artikel von Flatt & Scruggs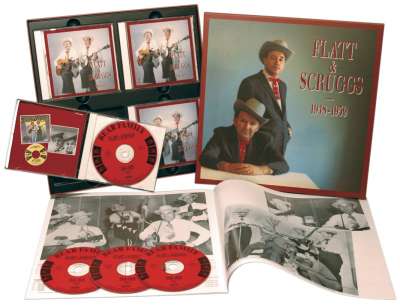 Flatt & Scruggs: 1948-1959 (4-CD)
Art-Nr.: BCD15472


Sofort versandfertig, Lieferzeit** 1-3 Werktage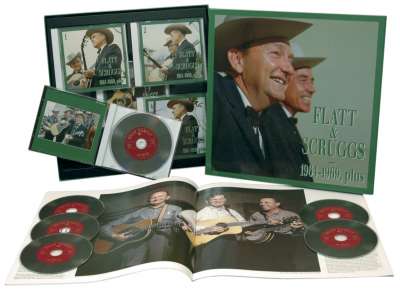 Flatt & Scruggs: 1964-1969, plus! (6-CD)
Art-Nr.: BCD15879


Sofort versandfertig, Lieferzeit** 1-3 Werktage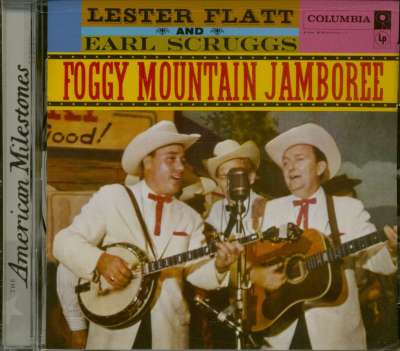 Flatt & Scruggs: Foggy Mountain Jamboree (CD)
Art-Nr.: CD723932


Artikel muss bestellt werden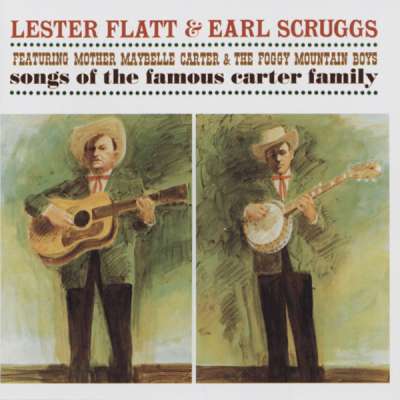 Flatt & Scruggs: Songs Of The Famous Carter Family
Art-Nr.: CDCK08464


Artikel muss bestellt werden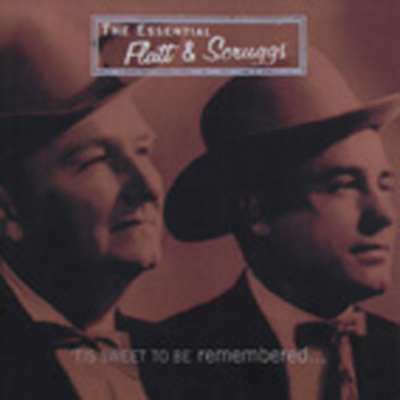 Flatt & Scruggs: The Essential Flatts & Scruggs (2-CD)
Art-Nr.: CDSNY64877


Artikel muss bestellt werden