Der Artikel wurde erfolgreich hinzugefügt.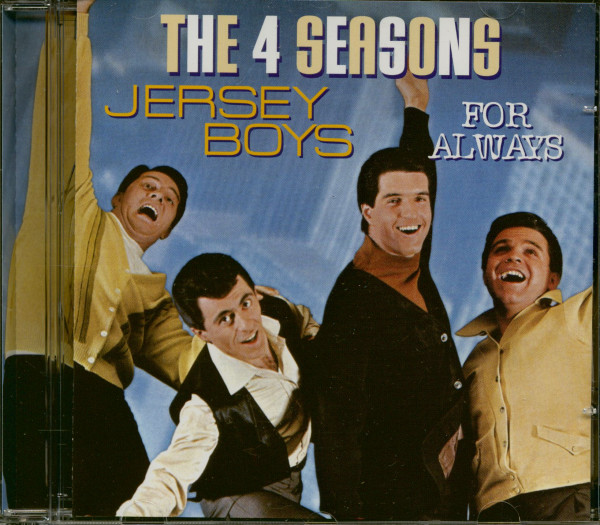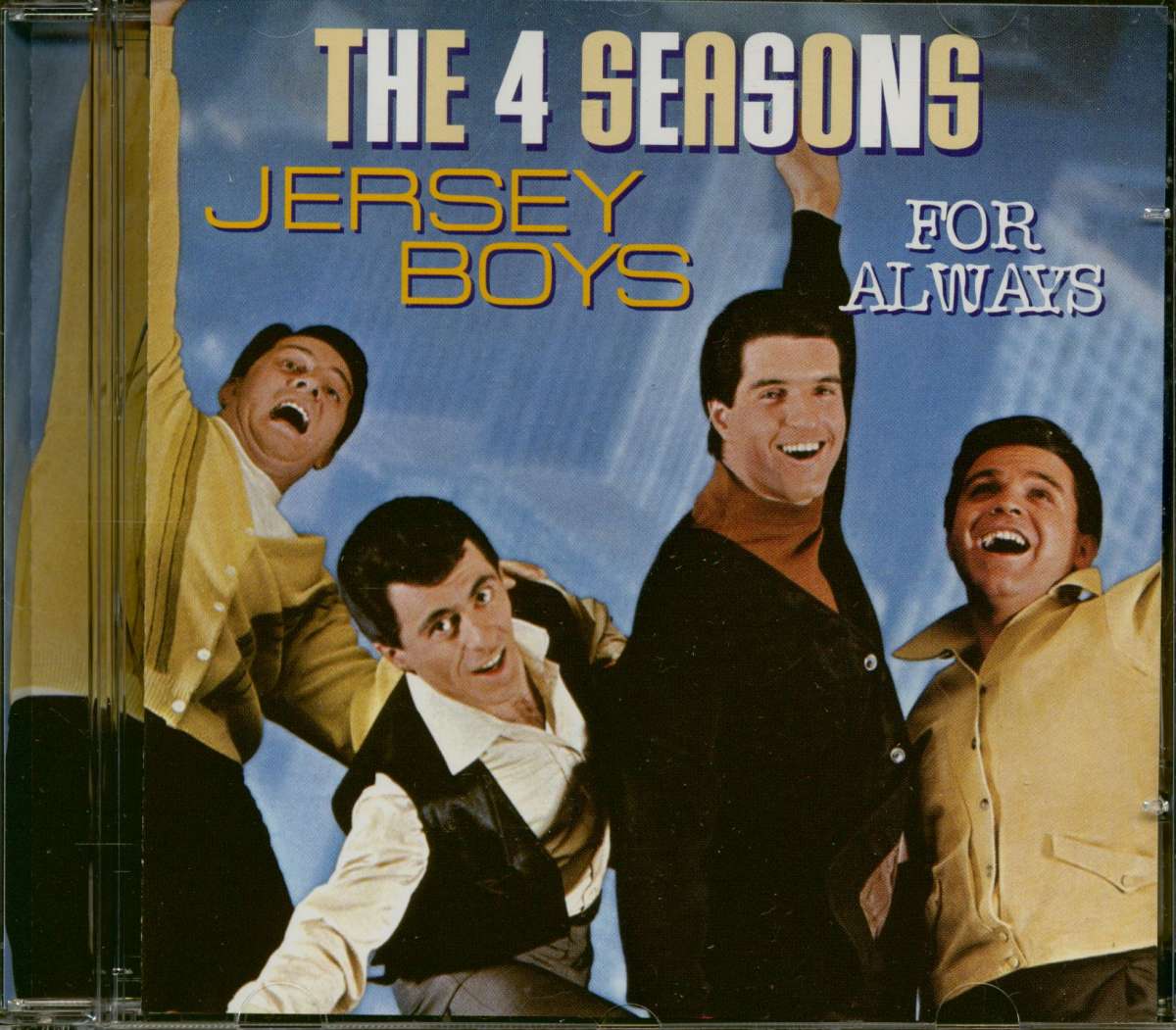 7,95 € *
14,95 € *
(46,82% gespart)
inkl. MwSt. zzgl. Versandkosten
Sofort versandfertig, Lieferzeit** 1-3 Werktage
Artikel-Nr.:

CDRMB75185

Gewicht in Kg.:

0.1
(RMB) 27 Titel Diese Sammlung vereint Hits und andere Aufnahmen, die den Aufstieg zum Star der 4...
mehr
The Four Seasons: Jersey Boys - For Always (CD)
(RMB) 27 Titel

Diese Sammlung vereint Hits und andere Aufnahmen, die den Aufstieg zum Star der 4 Seasons zeigen, der Gesangsgruppe, die in den 1960er und 1970er Jahren bemerkenswerte Erfolge feierte.
The 4 Seasons wurden 1960 von Sänger Frankie Valli, Keyboarder und Tenor Bob Gaudio, Lead-Gitarrist und Bariton Tommy DeVito sowie Bassgitarrist und Bass-Sänger Nick Massi gegründet. Valli hatte als Solo-Aufnahmekünstler gearbeitet und 1953 die Single "My Mother's Eyes" unter dem Namen Frankie Valley veröffentlicht. 1954 gründete Valli mit DeVito eine Gruppe namens Variatones.
Aus dieser Gruppe wurden die Four Lovers, die sieben Singles und eine LP veröffentlichten. Das frühe Quartett spielte und nahm auch unter anderen Namen auf, darunter die Römer, Frankie Valle und die Römer, Billy Dixon und die Topics; unter diesen Namen aufgenommene Stücke sind hier enthalten.

Nach einer Reihe von personellen Veränderungen in Gaudio und Massi änderte die Gruppe ihren Namen erneut, diesmal in die 4 Seasons 1961 veröffentlichte die renovierte Gruppe ihre erste Single "Bermuda" mit "Spanish Lace" auf der B-Seite; beide Tracks sind hier enthalten. Die Single konnte nicht gechart werden, aber "Sherry", ein von Gaudio komponierter Song, brachte der Gruppe einen neuen Plattenvertrag mit Vee-Jay Records. "Sherry", veröffentlicht 1962, erreichte nicht nur die Charts, sondern auch die Nummer eins. Es führt zu dieser Sammlung. Mit "Big Girls Don't Cry", das ebenfalls die Nummer eins erreichte, setzte die Gruppe diesen Erfolg schnell fort. In der ersten Hälfte der 1960er Jahre gehörten die 4 Seasons zu den meistverkauften Tonträgern in den USA.

Vee-Jay Records war jedoch nicht in einer guten finanziellen und organisatorischen Verfassung. Zum einen dank der Probleme im Zusammenhang mit dem plötzlichen US-Erfolg der Beatles, für die Vee-Jay kurz Zeit einen Vertriebsvertrag hatte, und zum Teil zu Streitigkeiten über Lizenzgebühren mit den 4 Seasons selbst, Vee Jay kämpfte, und die Gruppe verließ Vee-Jay für Philips Records, eine Abteilung von Mercury Records. Die 4 Seasons genossen weiterhin eine Reihe von Hits und konkurrierten effektiv mit den Beatles während der bemerkenswerten Anzahl von US-Hits dieser Gruppe.

Ab 1966 löste Joe Long Massi ab. Die 4 Seasons begannen auch wieder unter einer Vielzahl anderer Namen aufzunehmen, obwohl die Gruppe Hits unter ihrem eigenen Namen hatte - und am Ende des Jahrzehnts begann sie, "Four" statt "4" in diesem Namen zu verwenden.
Bis dahin hatten sich die musikalischen Vorlieben jedoch geändert, und die Four Seasons unterzeichneten einen Plattenvertrag mit Motown Records, dessen Soul- und Pop-Marke bei diesen Veränderungen im Vordergrund stand. Die Gruppe schlug sich bei Motown nicht gut; ein geplantes zweites Album wurde nicht veröffentlicht, und das Label und die Gruppe trennten sich.

In den Jahren nach dem Aufstieg zum Ruhm, der in dieser Sammlung dokumentiert ist, erlebten die Vier Jahreszeiten ein großes Comeback. Die Disco-Ära erwies sich als guter Kontext für den wiederbelebten Ansatz der Gruppe, und sowohl Valli als Solo-Act als auch die gesamte Gruppe hatten Millionen verkaufte Singles in den USA und einen enormen Erfolg in Großbritannien; das 1970er Album "Who Loves You" verkaufte sich ebenfalls eine Million Mal. Und 1976 erreichte "December, 1963 (Oh, What A Night)" die Nummer eins. In verschiedenen Formen veröffentlichte die Gruppe weiterhin Singles und tourte bis weit in die 2000er Jahre hinein.

Frankie Valli selbst und die Four Seasons als Ganzes haben mit großer Widerstandsfähigkeit in fünf Jahrzehnten Erfolg gehabt. Diese Sammlung führt uns zurück zu den Anfängen ihrer Plattenkarriere und ihrem ersten Ausbruch an die Spitze der Charts.

WILLIAM HOGELAND


Artikeleigenschaften von

The Four Seasons: Jersey Boys - For Always (CD)
Albumtitel:

Jersey Boys - For Always (CD)

Genre

R&B, Soul

Artikelart

CD

EAN:

8712177061976

Gewicht in Kg:

0.1
Four Seasons, The - Jersey Boys - For Always (CD)

CD 1
01
Sherry
02
Big Girls Don't Cry
03
You're The Apple Of My Eye
04
Never On Sunday
05
Yes Sir, That's My Baby
06
Peanuts
07
La Dee Dah
08
Teardrops
09
I Can't Give You Anything But Love
10
The Girl In My Dreams
11
Oh, Carol
12
Lost Lullabye
13
I've Cried Before
14
Connie-O
15
Bermuda
16
Spanish Lace
17
I Am All Alone
18
Trance
19
Come Si Bella
20
Real (This Is Real)
21
Pucker Up
22
My Life For Your Love
23
Lawdy Miss Clawdy
24
Please Don't Leave Me
25
White Christmas
26
Night Train
27
You're The Apple Of My Eye
The 4 Seasons The 4 Seasons Sherry The pride of Northern New Jersey, The 4 Seasons...
mehr
"The Four Seasons"
The 4 Seasons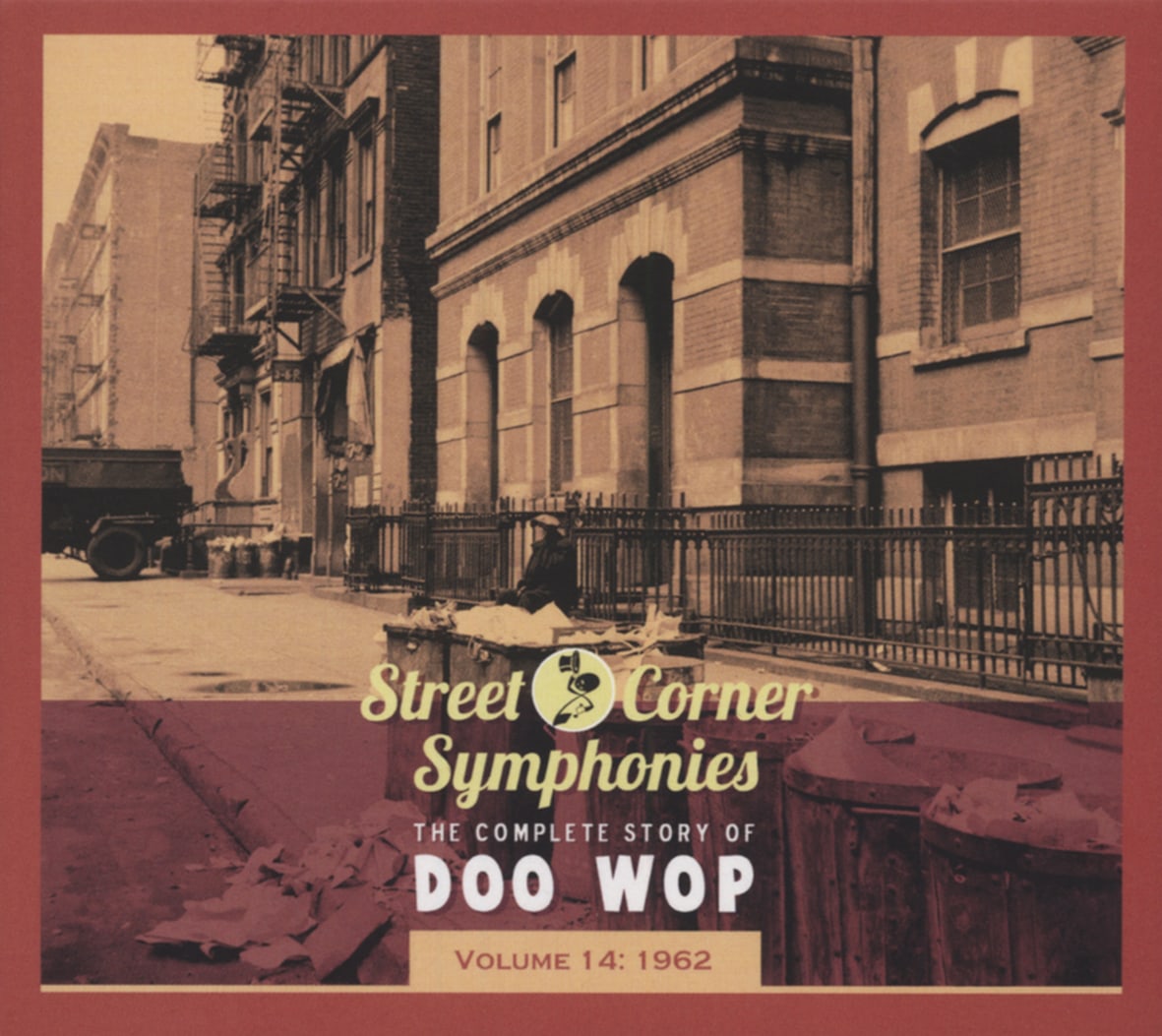 The 4 Seasons
Sherry
The pride of Northern New Jersey, The 4 Seasons traveled an arduous road to stardom. Their music has grown iconic thanks to the recent smash Broadway musical 'Jersey Boys,' but prior to Sherry, they couldn't buy a hit.
Their story opens in Belleville, just outside Newark, where Tommy DeVito was born on June 19, 1928. In 1940, he started singing professionally, doubling on guitar. After serving overseas in World War II, Tommy resumed his musical activities, teaming with Nick Massi in 1949. In addition to singing bass and arranging harmonies, Nick (born September 19, 1927 in Newark) learned to play bass fiddle. A diminutive teenager with a sky-high falsetto, Frankie Castelluccio (born May 3, 1934 in Newark) liked to sit in with their Variety Trio. By 1951 he was in the group. Landing a deal with Corona Records, which renamed him Frankie Valley for his '53 debut 78, he encored with a 1954 single on Mercury.
Frankie and Tommy were in The Variatones when RCA Victor A&R man Joe Carlton thought maybe they could be Jersey's answer to Elvis. They became The Four Lovers; their RCA debut, the Otis Blackwell-penned You're The Apple Of My Eye, was a #62 pop hit in the spring of 1956. Their followups, mostly R&B covers, tanked. Pretty soon Frankie, Tommy, and Nick were working together. Bob Crewe, co-writer of The Rays' '57 hit Silhouettes, produced a single on Frankie for OKeh, billing him as Frankie Tyler. Group platters for Cindy and Decca, where Frankie's surname was variously spelled Valle and Vally, brought them into 1959, when Bob Gaudio came in. Born November 17, 1942 and formerly one of The Royal Teens (their Short Shorts was a '58 smash), the pianist was the last piece of the puzzle.
One day Crewe ran into Frankie in Larry Uttal's office at 1650 Broadway in Manhattan. "Frank introduced me to Bob," says Crewe. "Frankie said, 'I want you to hear some stuff that Bobby wrote and we just made some demos on.' And I said, 'Well, let me have them.' He said, 'Can you play 'em here?' I said, 'No, this is not my office, but I promise you I will take them home and listen to them first thing.' Which I did, and then I called them next morning, early in the morning. They came over, I think, that day when I called. I think they came over that afternoon. And therein started a whole relationship between Bobby and myself and Frankie."
After trying out a number of monikers, the quartet adapted their name from a bowling alley lounge in Union, N.J., where they'd failed an audition. The 4 Seasons' first single, Bermuda, came out on George Goldner's Gone label in 1961 and went nowhere. Then Crewe caught the group's act at a nightspot in Point Pleasant, N.J. Valli did the same imitation of Rose Murphy's I Can't Give You Anything But Love that he'd sat in with a decade earlier. "I said, 'What is that incredible sound?' And Bob says, 'Oh, it's his falsetto. And he can employ it anytime he wants!'" recalls Crewe, who told Gaudio, "'Try to work on something where Frankie does an octave jump from his natural voice to that falsetto!'
"Bob called me and came over on Tuesday with 'Sherry,'" says Crewe. "I had to make a decision whether to pay the rent or cover a session and on go into the studio and cut this side." Sherry won out over the landlord. Valli's supersonic falsetto, Massi's expert harmonies, and a Sid Bass arrangement loaded with in-your-face percussion and choppy horns were a beguiling combination. Now all Crewe needed was a label. "I took the master with me, got on a plane and went down to the NARM convention in Miami. Went directly to my old friend Henry Stone, who was a big distributor down there," he says. "He says, 'You know, you've got the biggest record in the country right now, right in your hand!'" Stone passed the word. "Within 24 hours I started getting phone calls in my room from every major label you can think of." Crewe went with Chicago's Vee-Jay Records, an R&B label. "It broke so fast, it was amazing. So many people thought they were black."
Released in July of 1962, Sherry spent five weeks at the top of the pop charts that fall and a week at #1 R&B, kicking off an extraordinary run of smashes: Big Girls Don't Cry later that year and 1963's Walk Like A Man preceded a move to Mercury's Philips imprint for Rag Doll (1964), Let's Hang On! (1965), Working My Way Back To You (1966), and plenty more (Gaudio and Crewe were responsible for most of them). Massi left in 1965 and DiVito retired in '71, but Valli replenished his Seasons and kept going through the disco era (he'd scored his first solo million seller in '67 with Can't Take My Eyes Off You). Many hits later, he's still at it. Massi died of cancer on Christmas Eve of 2000, too soon to see his group's music become hip all over again.
Various - Street Corner Symphonies Vol.14, 1962 The Complete Story Of Doo Wop

Read more at: https://www.bear-family.de/various-street-corner-symphonies-vol.14-1962-the-complete-story-of-doo-wop.html
Copyright © Bear Family Records
Bewertungen lesen, schreiben und diskutieren...
mehr
Kundenbewertungen für "Jersey Boys - For Always (CD)"
Bewertung schreiben
Bewertungen werden nach Überprüfung freigeschaltet.
Weitere Artikel von The Four Seasons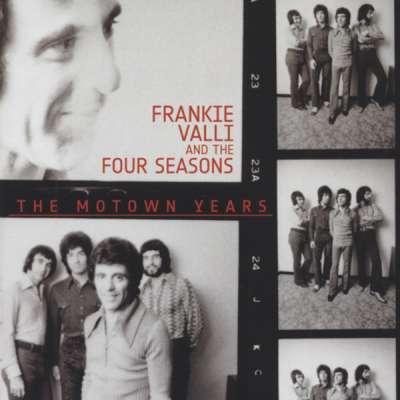 The Four Seasons: The Complete Motown Years (2-CD)
Art-Nr.: CDHIP10777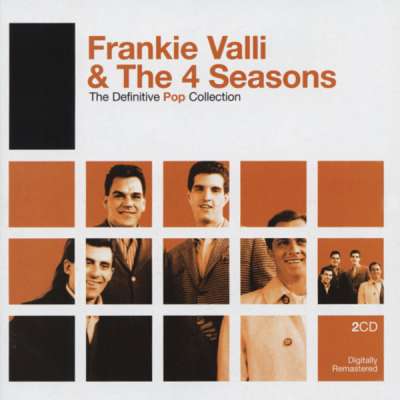 The Four Seasons: Definitive Pop Collection (2-CD) Slipcase
Art-Nr.: CDRN74110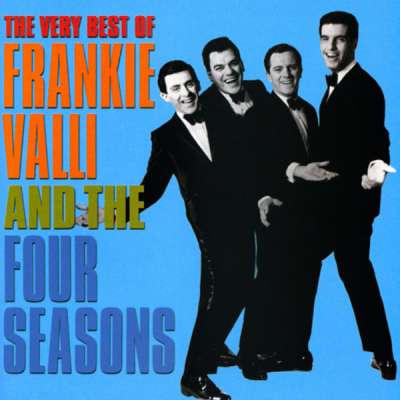 The Four Seasons: Very Best Of Frankie Valli & The Four Seasons
Art-Nr.: CDRN74494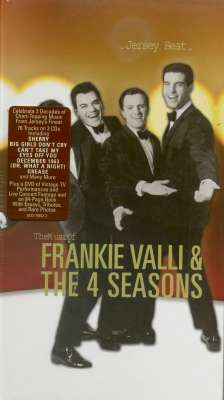 The Four Seasons: Jersey Beat: The Music Of Frankie Valli & The 4...
Art-Nr.: CDRN74852


Sofort versandfertig, Lieferzeit** 1-3 Werktage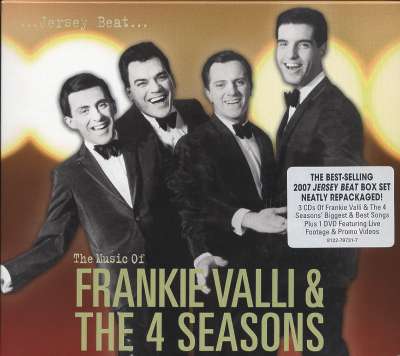 The Four Seasons: Jersey Beat: The Music Of Frankie Valli & The...
Art-Nr.: CDRN79731


Sofort versandfertig, Lieferzeit** 1-3 Werktage