Der Artikel wurde erfolgreich hinzugefügt.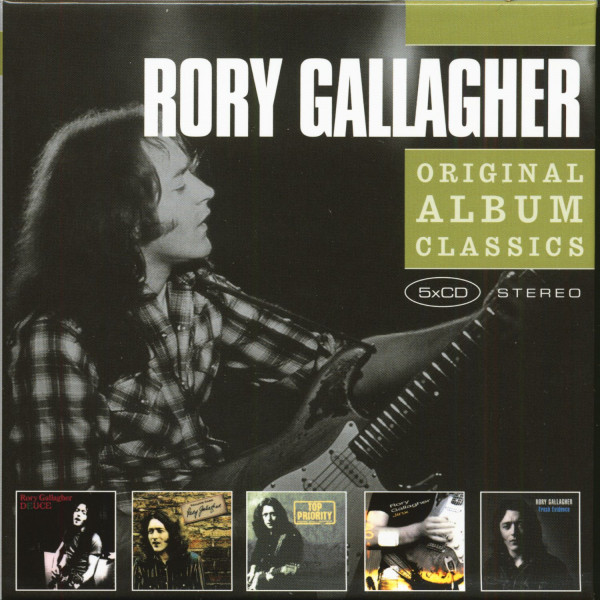 Benachrichtigen Sie mich, sobald der Artikel lieferbar ist.
inkl. MwSt. / zzgl. Versandkosten - Abhängig vom Lieferland kann die MwSt. an der Kasse variieren.
Artikel derzeit nicht verfügbar, Lieferfristen von bis zu 2-3 Wochen sind zu erwarten. (soweit verfügbar beim Lieferanten - kann schneller gehen, manchmal aber leider auch nicht)
Artikel-Nr.:

CDBMG8627

Gewicht in Kg.:

0.15
(Sony-BMG) 56 Tracks - Die "Original Album Classics" Serie präsentiert die wichtigsten Künster...
mehr
Rory Gallagher: Original Album Classics (5-CD)
(Sony-BMG) 56 Tracks - Die "Original Album
Classics
" Serie präsentiert die wichtigsten Künster mit ihren wichtigsten Original-Alben. Jeweils 5 CDs im Cardboard Sleeve im Slipcase Schuber. Einheitlicher Serien-Look mit großem Künstler-Foto sowie Cover-Abbildungen der 5 Alben auf der Vorderseite der Box. RORY GALLAGHER mit den Alben Deuce (1971) Calling Card (1976) Top Priority (1979) Jinx (1982) Fresh Evidence (1990) RORY GALLAGHER viel zu früh gestorbener irischer Rock und Blues Gitarrist, der aus der Formation "Taste" heraus seine Solo-Karriere sogar noch erfolgreicher gestaltete. Hier die 5 wichtigsten Alben aus 3 Jahrzehnten.
Artikeleigenschaften von

Rory Gallagher: Original Album Classics (5-CD)
Albumtitel:

Original Album Classics (5-CD)

Genre

Rock

Artikelart

CD

EAN:

0886973118627

Gewicht in Kg:

0.15
Rory Gallagher Rory Gallagher Als Rory Gallagher in Irland aufwuchs, hatte er ab...
mehr
"Rory Gallagher"
Rory Gallagher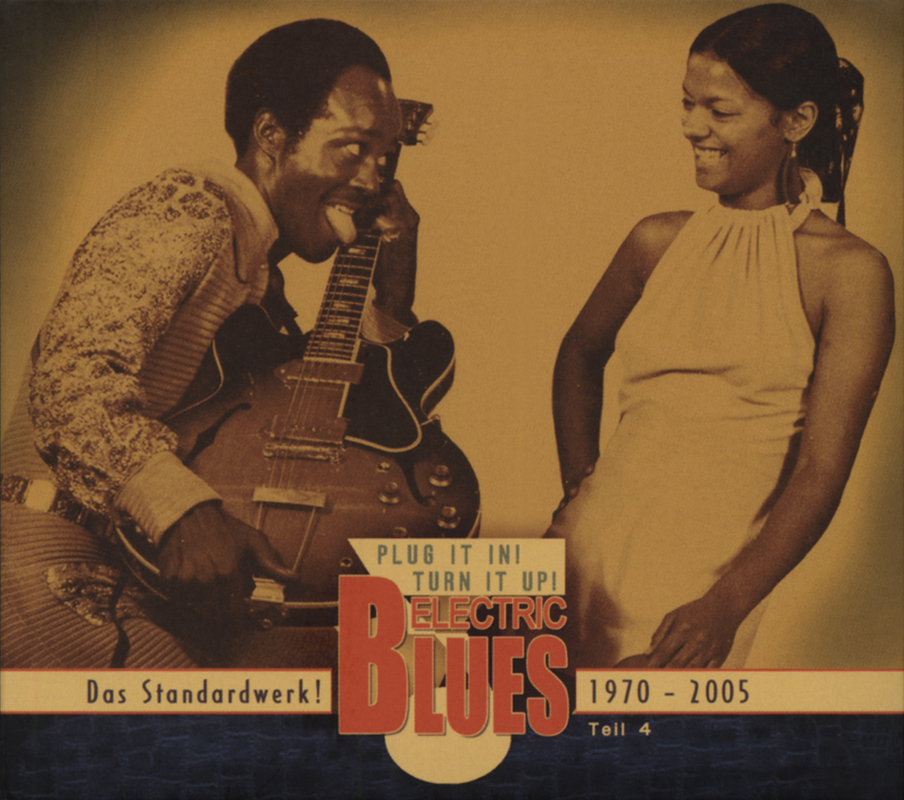 Rory Gallagher
Als Rory Gallagher in Irland aufwuchs, hatte er ab seinem neunten Lebensjahr exzellenten Zugang zu allen Spielarten des klassischen amerikanischen Blues, im Radio und auf Schallplatte. Muddy Waters, Lead Belly, John Lee Hooker, Freddy und Albert King sowie Buddy Guy prägten den Leadgitarrenansatz von Gallagher, der sowohl mit den Fingern als auch mit dem Slide virtuos spielen konnte.

In Ballyshannon, County Donegal, am 2. März 1948 geboren und in Cork aufgewachsen, fing Rory Gallagher 1956 an auf einer Plastik-Ukulele zu spielen, kaufte sich 1960 seine erste E-Gitarre und wurde 1963 Mitglied der Fontana Showband. Er gründete die erste Version seiner Band Taste 1966 mit Eric Kittringham am Bass und Norman Damery am Schlagzeug. Nach seinem Umzug nach London 1968 formierte Rory Taste neu – als Powertrio mit dem Bassisten Richard McCracken und dem Drummer John 'Sly' Wilson als Begleitung für seinen Gesang, seine Gitarre und sein gelegentliches Mundharmonikaspiel. Ihr britisches Debütalbum 1969 für Polydor, das nur den Bandnamen als Titel trug, erreichte in den USA auf Atco die LP-Charts, und sie legten im Jahr darauf mit 'On The Boards' nach, das in England ziemlich erfolgreich war. Doch als die Band 1972 mit 'Taste Live At The Isle Of Wight' in Großbritannien in die Hitparade kam, hatte sie sich bereits aufgelöst.

Rory Gallagher startete noch 1971 mit einer gleichnamigen LP auf Polydor seine Solokarriere und konnte sofort wieder kommerziell Fuß fassen. Das bluesige Should've Learnt My Lesson stammt von Gallaghers Polydor-Folge-LP 'Deuce', einem komplett selbst geschriebenen Album, das später im Jahr in den britischen Charts Platz 39 erreichte. 1972 brachte Rory Gallagher den wahren Durchbruch mit seinem 'Live In Europe'-Album für Polydor, das in die Top Ten der britischen LP-Hitliste kam und ihn offiziell als echten Bluesrock-Virtuosen etablierte. Er war nun so angesehen, dass er zu Aufnahmen mit Muddy Waters und Albert King eingeladen wurde. Weitere Solo-LPs, die sich durchweg gut verkauften, festigten seinen Status: 'Blueprint' und 'Tattoo' 1973, 'Irish Tour '74', 'Sinner…And Saint' und 'Against The Grain' 1975, 'Calling Card' 1976, 'Photo-Finish' 1978 und 'Top Priority' am Ende des Jahrzehnts. Leider verstarb Rory Gallagher viel zu früh aufgrund von Komplikationen nach einer Lebertransplantation am 14. Juni 1995 im Alter von 47 Jahren.
Various - Electric Blues
Plug It In! Turn It Up! Vol.4 Electric Blues 1970 - 2005 (Deutsch)

Read more at: https://www.bear-family.de/various-electric-blues-plug-it-in-turn-it-up-vol.4-electric-blues-1970-2005-deutsch.html
Copyright © Bear Family Records

Bill Dahl aus PLUG IT IN! TURN IT UP! Electric Blues 1939-2005 - The Definitive Collection! - "Plug It In! Turn It Up! - Electric Blues 1939 - 2005" auf Bear Family Records hat bei den Blues Music Awards in Memphis, Tenneessee, am 9. Mai den prestigetraechtigen Preis in der Kategorie 'Bestes historisches Album' erhalten. Die einzigartige, 12-teilige CD-Dokumentation vermittelt erstmals einen umfassenden Blick auf die Geschichte dieses bedeutsamen Genres, unabhaengig von Grenzen, die einzelne Plattenfirmen aufzeigen. Unser Autor Bill Dahl aus Chicago war vor Ort und nahm den Preis vor etwa 1.300 Bluesmusikern, Journalisten und Fans entgegen. Die Blues Music Awards, die alljaehrlich in Memphis fuer die besten Blues-Veroeffentlichungen verliehen werden, gelten als wichtigste Auszeichnung weltweit und werden auch als 'Oscars des Blues' bezeichnet..
Bewertungen lesen, schreiben und diskutieren...
mehr
Kundenbewertungen für "Original Album Classics (5-CD)"
Bewertung schreiben
Bewertungen werden nach Überprüfung freigeschaltet.
Weitere Artikel von Rory Gallagher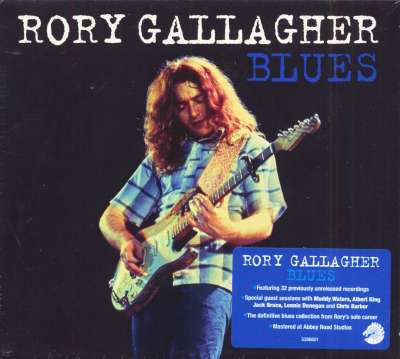 Rory Gallagher: Blues (3-CD, Deluxe Edition)
Art-Nr.: CDUNI6801


Artikel muss bestellt werden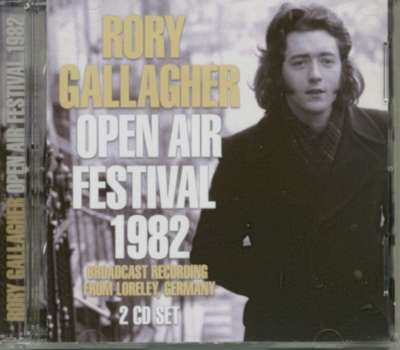 Rory Gallagher: Open Air Festival 1982 (2-CD)
Art-Nr.: CDUC3073


Artikel muss bestellt werden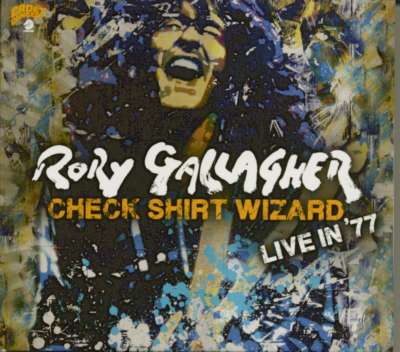 Rory Gallagher: Check Shirt Wizard - Live In 77 (2-CD)
Art-Nr.: CDHIP836946


nur noch 1 verfügbar
Sofort versandfertig, Lieferzeit** 1-3 Werktage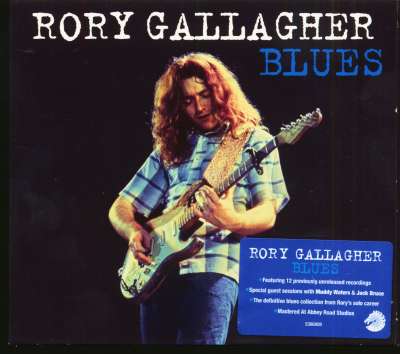 Rory Gallagher: Blues (CD)
Art-Nr.: CDUNI6809


Sofort versandfertig, Lieferzeit** 1-3 Werktage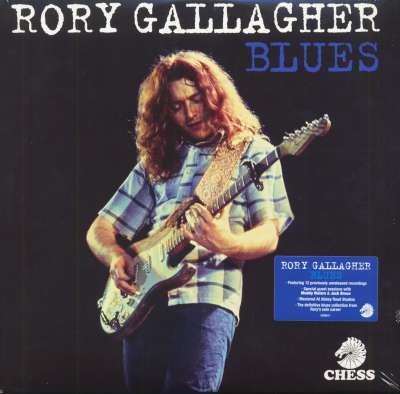 Rory Gallagher: Blues (2-LP)
Art-Nr.: LP5386811


nur noch 1 verfügbar
Sofort versandfertig, Lieferzeit** 1-3 Werktage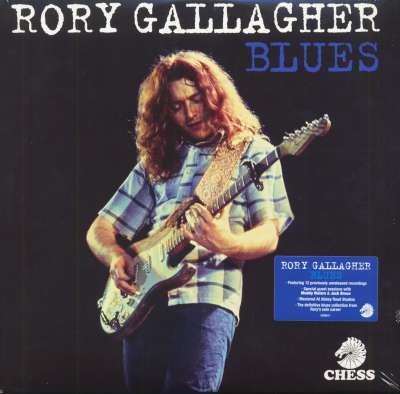 Rory Gallagher: Blues (2-LP)
Art-Nr.: LP5386811


nur noch 1 verfügbar
Sofort versandfertig, Lieferzeit** 1-3 Werktage