Der Artikel wurde erfolgreich hinzugefügt.
Benachrichtigen Sie mich, sobald der Artikel lieferbar ist.
inkl. MwSt. / zzgl. Versandkosten
Artikel derzeit nicht verfügbar, Lieferfristen von bis zu 2-3 Wochen sind zu erwarten. (soweit verfügbar beim Lieferanten - kann schneller gehen, manchmal aber leider auch nicht)
Artikel-Nr.:

LPPM511

Gewicht in Kg.:

0.4
(1988/EMI France) 24 tracks, recorded between 1960 and 1964 - Last copies available
mehr
The Golden Gate Quartet: Rock My Soul (2-LP)
(1988/EMI France) 24 tracks, recorded between 1960 and 1964 - Last copies available

Video von The Golden Gate Quartet - Rock My Soul (2-LP)
Artikeleigenschaften von

The Golden Gate Quartet: Rock My Soul (2-LP)
Albumtitel:

Rock My Soul (2-LP)

Genre

Gospel

Geschwindigkeit

33 U/min

Plattengröße

LP (12 Inch)

Record Grading

Mint (M)

Sleeve Grading

Mint (M)

Artikelart

LP

EAN:

5099925166415

Gewicht in Kg:

0.4
Golden Gate Quartet, The - Rock My Soul (2-LP)

LP 1
01
Poor Little Jesus
02
The King Of Kings
03
My Lord Is Writing
04
Precious Memories
05
Somebody Knocking On My Door
06
When The Saints Go Marchin' In
07
Peace In The Valley
08
Saint Louis Blues
09
Take My Hand Precious Lord
10
When They Ring The Golden Bells
11
There Is No Greater Love
12
For The Rest Of My Love
Golden Gate Quartet, The - Rock My Soul (2-LP)

LP 2
01
Eternal Light
02
Glory Hallelujah
03
Hush Hush
04
I Want To Wings
05
Rock My Soul
06
Wade In The Water
07
Don't You Talk About It
08
Do You Know Him
09
I Will Be Home Again
10
Good Morning
11
Same Train
12
Over There
The Golden Gate Quartet The Golden Gate Quartet Atom And Evil One top 1940s...
mehr
"The Golden Gate Quartet"
The Golden Gate Quartet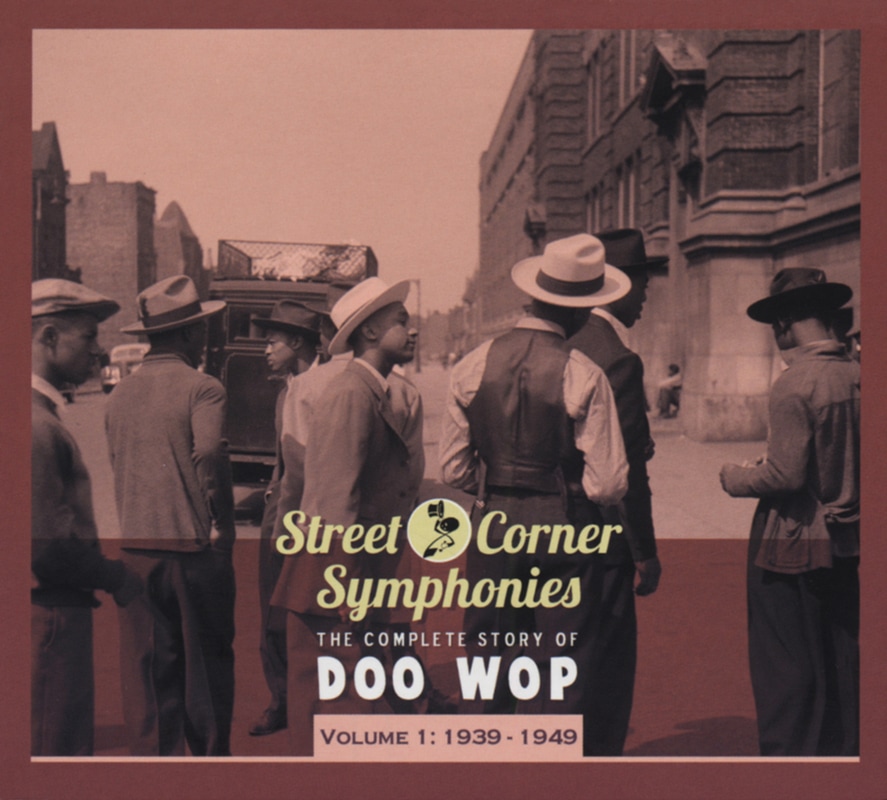 The Golden Gate Quartet
Atom And Evil
One top 1940s spiritual aggregation bravely straddled the stylistic fence at a time when the times usually demanded a group declare their allegiance to either the sacred or the secular: The Golden Gate Quartet. They came together in 1930 in a Berkeley, Virginia barber shop. Its proprietor, A.C. 'Eddie' Griffin, and one-legged bass singer Robert 'Peg' Ford were joined by a pair of Booker T. Washington High School glee clubbers, Willie Johnson and Henry Owens, to sing traditional spirituals around Norfolk as The Golden Gate Jubilee Quartet. When a trip to North Carolina beckoned, Griffin didn't care to leave his shop, so first tenor William 'Highpockets' Langford took his place. Johnson's innovative 'vocal percussion' technique drove normally staid spirituals with precise syncopated harmonies in a style known as 'jubilee.' Once the older Ford was replaced by young bass singer Orlandus Wilson in 1936, the quartet rapidly climbed the golden ladder to stardom.
The Gates commenced recording for RCA Victor in 1937, the same year they made their network radio debut. On December 23, 1938, they were showcased on John Hammond's legendary 'From Spirituals to Swing' concert at Carnegie Hall in New York. Along with a lot of sacred material, titles like Ol' Man Mose, Old Man River, and The Dipsy Doodle slipped into their Bluebird discography. The Gates had their own CBS radio program, recorded sessions with bluesman Lead Belly, and in 1941 performed at a shindig celebrating President Franklin D. Roosevelt's inauguration—a long way from their humble Norfolk beginnings. Playing nightspots like Barney Josephson's Cafe Society and appearing in the films 'Star-Spangled Rhythm,' 'Hit Parade Of 1943' and 'Hollywood Canteen' underscored their universal accessibility.
Langford left in 1940 to form the Southern Sons, but Clyde Riddick was a more than suitable replacement. The Gates signed with Columbia's OKeh imprint in '41, enjoying success with Jezebel. Their up-to-the-minute anti-nuclear warning Atom And Evil, cut at the same June 5, 1946 Columbia session as their top seller Shadrack, compellingly spotlights the Gates' groundbreaking vocal approach.
After 18 years with the group, Johnson split in 1948 to join The Jubalaires. The Gates responded by bringing that group's Orville Brooks in as their new first tenor. They moved over to Mercury Records the same year. In 1959 the Gates emigrated to France, reigning there for decades.
Bill Dahl
Various - Street Corner Symphonies Vol.01
Bewertungen lesen, schreiben und diskutieren...
mehr
Kundenbewertungen für "Rock My Soul (2-LP)"
Bewertung schreiben
Bewertungen werden nach Überprüfung freigeschaltet.
Weitere Artikel von The Golden Gate Quartet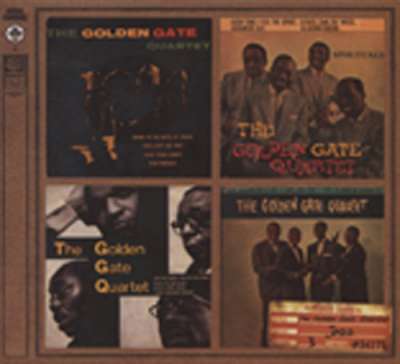 The Golden Gate Quartet: Music Ages EP Series
Art-Nr.: CD34175


Artikel muss bestellt werden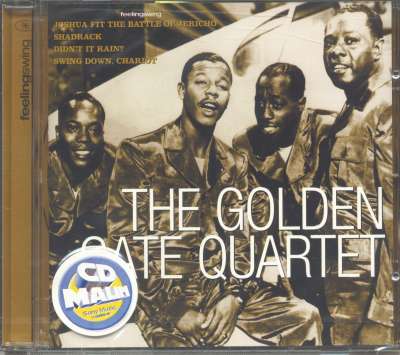 The Golden Gate Quartet: The Golden Gate Quartet (CD)
Art-Nr.: CD491245


Sofort versandfertig, Lieferzeit** 1-3 Werktage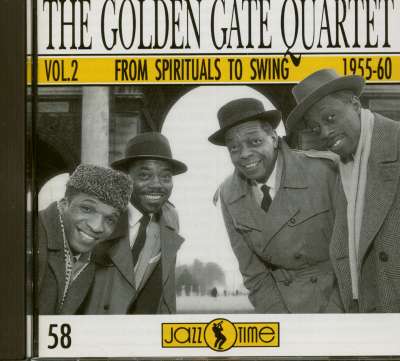 The Golden Gate Quartet: Spirituals To Swing 1955-1960 Vol.2 (CD)
Art-Nr.: CDP780573


Sofort versandfertig, Lieferzeit** 1-3 Werktage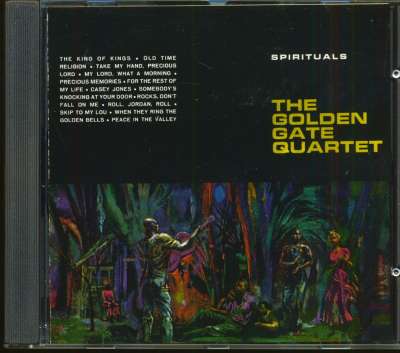 The Golden Gate Quartet: Spirituals (CD)
Art-Nr.: CDPM5342


Sofort versandfertig, Lieferzeit** 1-3 Werktage
The Golden Gate Quartet: The Best Of Golden Gate Quartet (LP)
Art-Nr.: LP05410219


Sofort versandfertig, Lieferzeit** 1-3 Werktage