Der Artikel wurde erfolgreich hinzugefügt.
Artikel-Nr.:

CDJAS155

Gewicht in Kg.:

0.2
(2011/Jasmine) 53 tracks
mehr
Eydie Gorme: Mem'ries And Souvenirs (2-CD)
(2011/Jasmine) 53 tracks
Artikeleigenschaften von

Eydie Gorme: Mem'ries And Souvenirs (2-CD)
Albumtitel:

Mem'ries And Souvenirs (2-CD)

Preiscode

JAS

Genre

Pop

Artikelart

CD

EAN:

0604988015522

Gewicht in Kg:

0.2
Gorme, Eydie - Mem'ries And Souvenirs (2-CD)

CD 1
01
Love Is A Season
02
April Showers
03
The Things We Did Last Summer
04
On The First Warm Day
05
When The Wind Was Green
06
Winter Night
07
Easter Parade
08
Spring Will Be A Little Late This Year
09
September Song
10
I'll Remember April
11
'Tis Autumn
12
June In January
13
Taking A Chance On Love
14
Just One Of Those Things
15
You Turned The Tables On Me
16
But Not For Me
17
Get Out Of Town
18
Alright, Okay, You Win
19
I Got Lost In His Arms
20
Better Luck Next Time
21
I'm In Luck
22
I'm Shootin' High
23
You're Getting To Be A Habit With Me
24
One For My Baby
Gorme, Eydie - Mem'ries And Souvenirs (2-CD)

CD 2
01
When The Saints Come Marching In
02
Way Down Yonder In New Orleans
03
Ja Da
04
Sleepy Time Down South
05
Limehouse Blues
06
Basin Street Blues
07
Bill Bailey
08
Bye Bye Blues
09
South Rampart Street Parade
10
Lazy River
11
Mississipi Mud
12
Wang Wang Blues
13
Cherry Stones
14
The Voice In My Heart (Alternate Take)
15
I'm Yours
16
Don't Take Your Love From Me
17
Fool Around
18
Happiness
19
The Dance Is Over
20
Too Young To Know
21
Be Sure My Love
22
I Will Follow You
23
I'm A Girl, You're A Boy (& Steve Lawrence)
24
The Facts Of Life (& Steve Lawrence)
25
I Love To Dance (But Never On Sunday)
26
Let Me Be Teh First To Wish You Merry Christm
27
Yours Tonight
28
What Happened To Our Love
29
Mem'ries And Souvenirs
Eydie Gorme Soda Pop Hop Pop/easy listening singer Eydie Gorme got her start with the...
mehr
"Eydie Gorme"
Eydie Gorme
Soda Pop Hop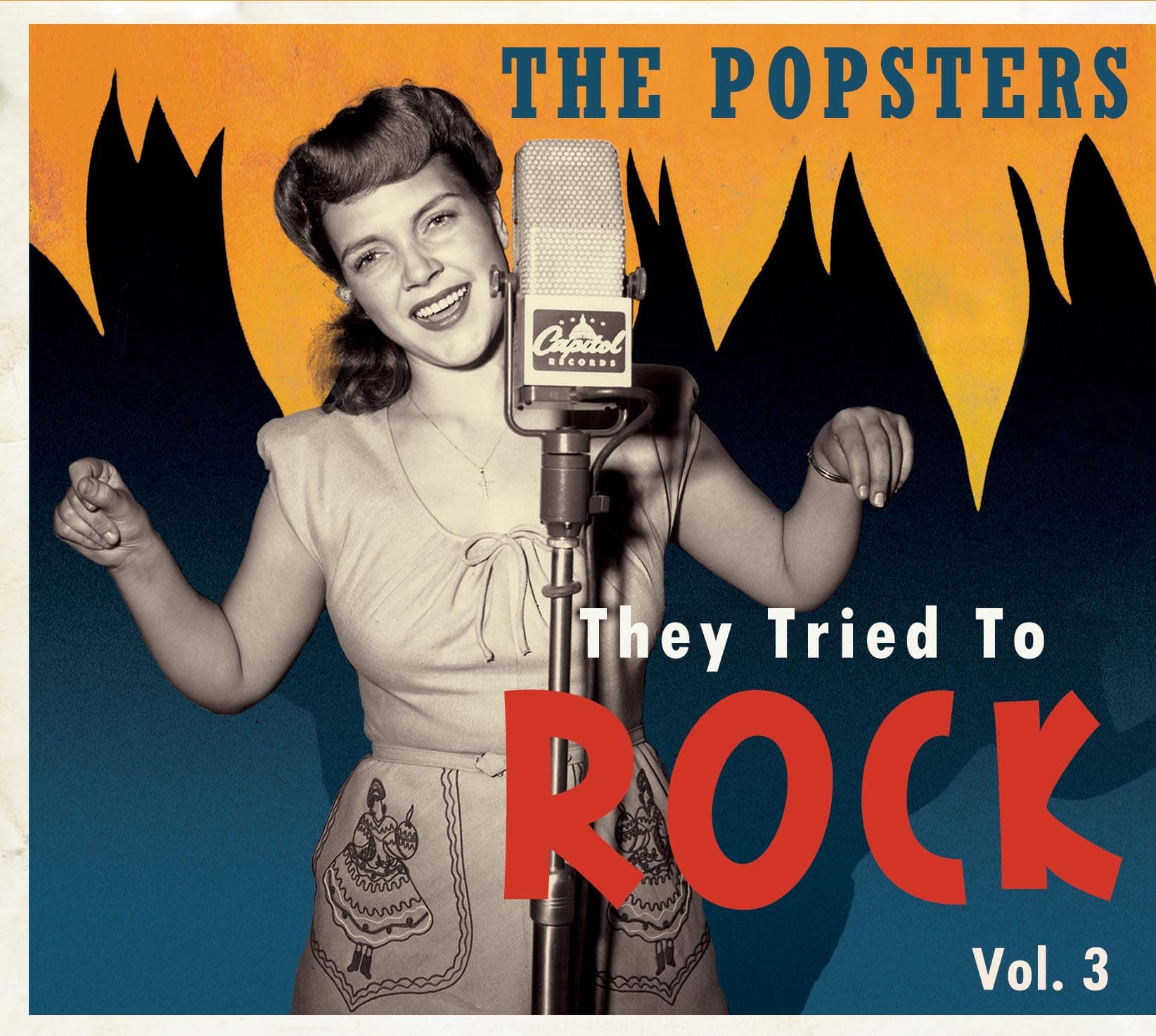 Pop/easy listening singer Eydie Gorme got her start with the big bands of Tommy Tucker and Tex Beneke in the late 40s and had recorded several singles for MGM and Coral before taking up with ABC Paramount in 1955. By mid-1956, Eydie, along with her pop music contemporaries and producers, was no doubt puzzled by this amateur sounding rock 'n' roll stuff that was selling like crazy and dominating the charts. How could she get in on the action?
Eydie stepped into the studio with Sid Feller (who would soon keep busy churning out hits with Paul Anka) and gave us Soda Pop Hop, a song for the kids from pop writer Dave Coleman (Stay Where You Are for Tony Bennett; Backward, Turn Backward for Jane Froman; Boston Fancy for Gisele McKenzie). Sid Feller would later go on to orchestrate and produce the mega-successful 1962 Ray Charles LP Modern Sounds In Country And Western Music.
And, while Soda Pop Hop does not rock, it is a solid punchy pop record with some vigorous singing from Eydie and Sid Feller's sock-em arrangement. The tune didn't chart. However, Eydie finally got her 'rock-pop' and biggest hit in 1963 with Blame It On The Bossa Nova, which featured double-tracked vocals (slightly, perhaps intentionally, out of tune) and a cheesy-sounding organ solo, tailor-made for those pre-Beatle, teen-pop, girl-group days.
Various The Popsters - They Tried To Rock Vol.3
Read more at: https://www.bear-family.com/various-the-popsters-they-tried-to-rock-vol.3.html
Copyright © Bear Family Records
Bewertungen lesen, schreiben und diskutieren...
mehr
Kundenbewertungen für "Mem'ries And Souvenirs (2-CD)"
Bewertung schreiben
Bewertungen werden nach Überprüfung freigeschaltet.
Weitere Artikel von Eydie Gorme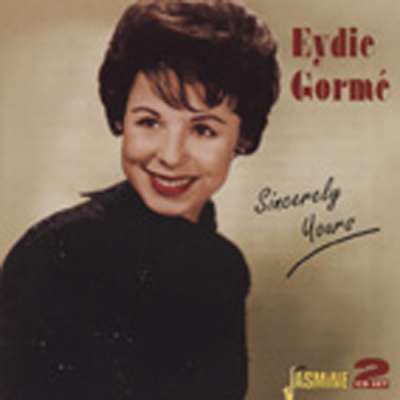 Eydie Gorme: Sincerely Yours (2-CD)
Art-Nr.: CDJAS450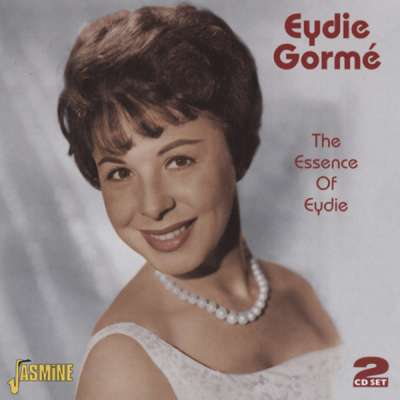 Eydie Gorme: The Essence Of Eydie (2-CD)
Art-Nr.: CDJAS500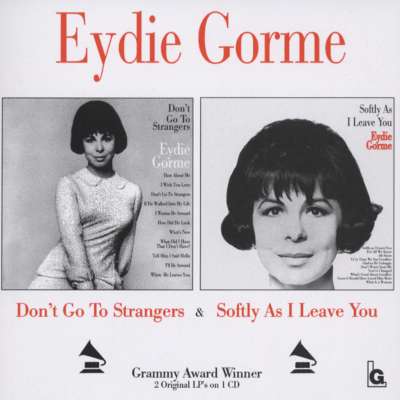 Eydie Gorme: Don't Go To Strangers&Softly As I Leave You
Art-Nr.: CDRGM0080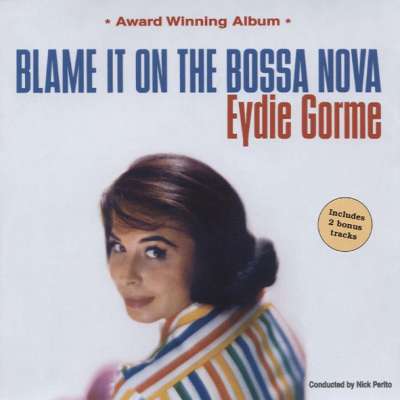 Eydie Gorme: Blame It On The Bossa Nova
Art-Nr.: CDGL206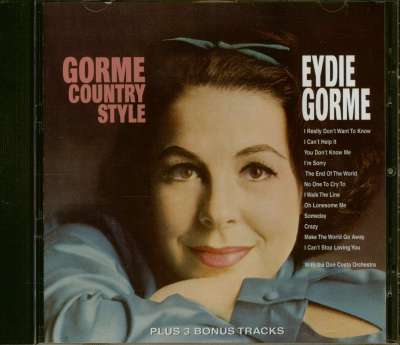 Eydie Gorme: Gorme Country Style (CD)
Art-Nr.: CDGL205


Sofort versandfertig, Lieferzeit** 1-3 Werktage