Der Artikel wurde erfolgreich hinzugefügt.
Artikel-Nr.:

CDJAS659

Gewicht in Kg.:

0.2
(2007/Jasmine) 61 tracks
mehr
The Hilltoppers: Trying (2-CD)
(2007/Jasmine) 61 tracks

Artikeleigenschaften von

The Hilltoppers: Trying (2-CD)
Albumtitel:

Trying (2-CD)

Genre

Pop

Artikelart

CD

EAN:

0604988065923

Gewicht in Kg:

0.2
Hilltoppers - Trying (2-CD)

CD 1
01
Trying
02
You Made Up My Mind
03
Must I Cry Again
04
I Keep Telling Myself
05
If I Were King
06
I Can't Lie To Myself
07
I'd Rather Die Young (Than Grow Old Without You)
08
PS I Love You
09
Love Walked In
10
To Be Alone
11
From The Vine Came The Grape
12
Time Will Tell
13
Till Then
14
I Found Your Letter
15
Poor Butterfly
16
Wrapped Up In A Dream
17
Sweetheart (Will You Remember)
18
Old Cabaret
19
If I Didn't Care
20
Bettina
21
Time Waits For No One
22
You Try Somebody Else
23
Frivolette
24
Door Is Still Open
25
Kentuckian Song
26
I Must Be Dreaming
27
Searching
28
My Treasure
29
For Keeps
Hilltoppers - Trying (2-CD)

CD 2
01
Only you (and you alone)
10
I love my girl
11
A fallen star
12
Dedicated to you
13
The joker (That's what they call me)
14
Can't we try again?
15
Do the bop
16
My cabin of dreams
17
Chicken, chicken
18
Faded rose
19
D-A-R-L-I-N'
20
There is no greater love
21
Blue eyes crying in the rain
22
My Ann
23
Glad glad glad
24
Stormy night
25
About a quarter to nine
26
Bouquets and kisses
27
Without you
28
Tear drops from my eyes
29
Alone
30
You're all that ai need
31
Alone with my heart
32
Mansion on the hill
The Hilltoppers Do The Bop The Hilltoppers met and formed their quartet while students...
mehr
"The Hilltoppers"
The Hilltoppers
Do The Bop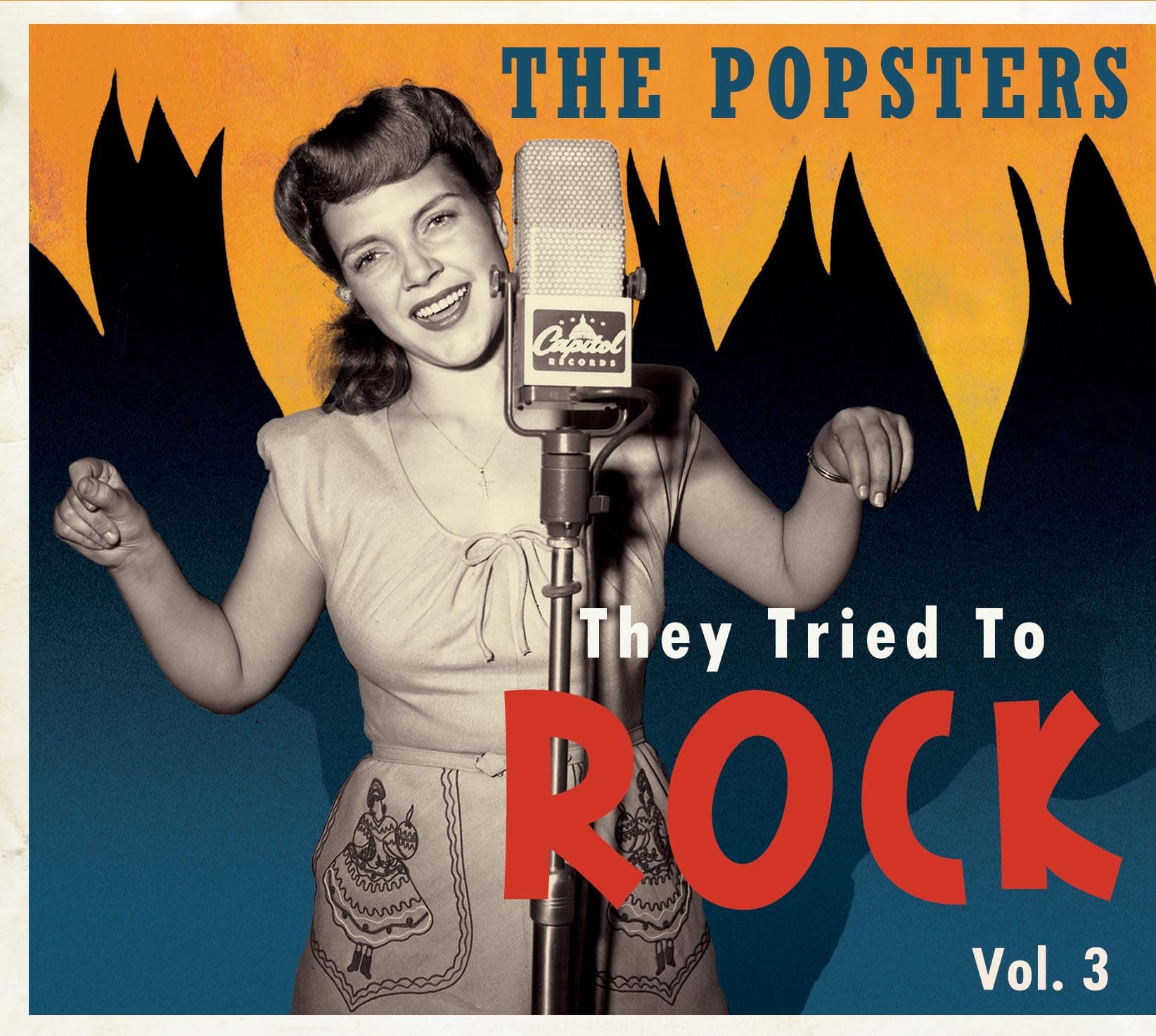 The Hilltoppers met and formed their quartet while students at Western Kentucky State College (now Western Kentucky University). Throughout their career, they performed as 'college guys,' often wearing beanies and sweaters emblazoned with the letter W (for 'Western'). They had lots of hit records, almost all ballads featuring the plaintive tenor voice of Jimmy Sacca, with six Top 10 hits in the years 1952 – 54.
Rock 'n' roll was not the Hilltoppers' natural environment, but that's where the world was going. On Do The Bop they sing a song written by Billy Vaughn, backed up by an orchestra directed by Billy Vaughn. Vaughn had been a member of the Hilltoppers when they formed, but once they got to Dot Records Vaughn gave up singing to become a music director and orchestra leader. Rock 'n' roll was not Vaughn's natural environment either. In 1955 he had a #1 hit under his own name with the syrupy Melody Of Love; that same year he did the orchestration for Pat Boone's Ain't That A Shame which, when compared to Fats Domino's original, helped give cover records a bad name.
Billy Vaughn was already an accomplished songwriter, having written the Hilltoppers' 1952 Top 10 hit, Trying (though not trying to rock) and here he was writing a rock 'n' roll song. At least the song's title, Do The Bop, was promising. The song lyric's narrative is appropriate (featuring a teenage hep kitten in blue jeans who loves to dance), but what is that "oo blee ah ah ah" stuff at the end of the verse? More interesting is the song's 'tune' since there virtually is none despite Vaughn's having written the aptly titled Melody Of Love. Early critics of rock 'n' roll often described it as "tuneless." Was Vaughn purposely adopting that approach here?
Vaughn's arrangement of the record puts a vocal chorus backup behind a saxophone solo as he had on Ain't That A Shame. It works less well here, as does almost everything else. Toward the end, the guitar player makes some attempts to turn this into a real rock 'n' roll record but it's too late and he's alone.
Sadly, Jimmy Sacca died on March 7 2015 at age 85, just as They Tried To Rock was going to press.
Various The Popsters - They Tried To Rock Vol.3
Read more at: https://www.bear-family.com/various-the-popsters-they-tried-to-rock-vol.3.html
Copyright © Bear Family Records
Bewertungen lesen, schreiben und diskutieren...
mehr
Kundenbewertungen für "Trying (2-CD)"
Bewertung schreiben
Bewertungen werden nach Überprüfung freigeschaltet.
Weitere Artikel von The Hilltoppers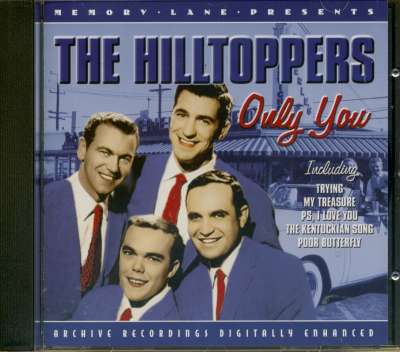 The Hilltoppers: Only You (CD)
Art-Nr.: CDPGN923


Sofort versandfertig, Lieferzeit** 1-3 Werktage