Der Artikel wurde erfolgreich hinzugefügt.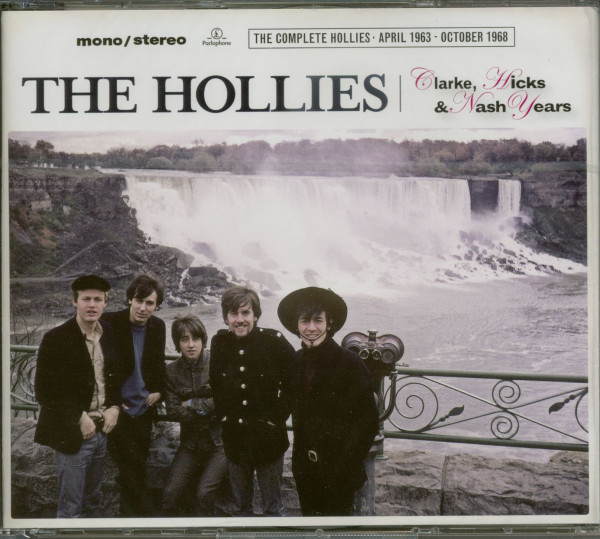 Artikel-Nr.:

CD096242

Gewicht in Kg.:

0.25
(EMI) 158 Titel - Gesamtaufnahmen April 1963-Oktober 1968!
mehr
The Hollies: Clarke, Hicks & Nash Years (6-CD-Set)
(EMI) 158 Titel - Gesamtaufnahmen April 1963-Oktober 1968!
Artikeleigenschaften von

The Hollies: Clarke, Hicks & Nash Years (6-CD-Set)
Albumtitel:

Clarke, Hicks & Nash Years (6-CD-Set)

Genre

Beat

Artikelart

CD

EAN:

5099909624221

Gewicht in Kg:

0.25
Hollies, The - Clarke, Hicks & Nash Years (6-CD-Set)

CD 1
01
Whole World Over
02
(Ain't That) Just Like Me
03
Hey What's Wrong With Me
04
Now's The Time
05
Little Lover
06
Zip A Dee Do Dah
07
I Understand
08
Searchin'
09
Stay
10
Poison Ivy
11
Memphis
12
Talkin' Bout You
13
It's Only Make Believe
14
Lucille
15
Baby Don't Cry
16
Do You Love Me
17
Mr Moonlight
18
You Better Move On
19
Whatcha Gonna Do 'Bout It
20
What Kind Of Girl Are You
21
Rockin' Robin
22
Keep Off That Friend Of Mine
23
Just One Look
24
Candy Man
25
When I'm Not There
26
What Kind Of Love
27
Here I Go Again
28
Baby That's All
Hollies, The - Clarke, Hicks & Nash Years (6-CD-Set)

CD 2
01
Time For Love
02
Don't You Know
03
You'll Be Mine
04
It's In Her Kiss
05
Come On Home
06
Too Much Monkey Business
07
I Thought Of You Last Night
08
Come On Back
09
Set Me Free
10
Please Don't Feel Too Bad
11
What Kind Of Boy
12
We're Through (alternative arrangement)
13
We're Through
14
To You My Love
15
Nitty Gritty / Something's Got A Hold On Me
16
Put Your Self In My Place
17
She Said Yeah
18
Yes I Will (alternate version)
19
When I Come Home To You
20
Nobody
21
You Know He Did
22
Yes I Will
23
Mickey's Monkey
24
That's My Desire
25
Very Last Day
26
Honey And Wine
Hollies, The - Clarke, Hicks & Nash Years (6-CD-Set)

CD 3
01
Listen Here To Me
02
So Lonely (Bell Studios version)
03
Bring Back Your Love To Me
04
I'm Alive
05
Look Through Any Window
06
Lawdy Miss Clawdy
07
You Must Believe Me
08
Little Bitty Pretty One
09
Down The Line
10
Fortune Teller
11
Too Many People
12
So Lonely
13
I've Been Wrong
14
Stewball
15
She Gives Me Everything I Want
16
I Can't Get Nowhere With You
17
I've Got A Way Of My Own
18
You In My Arms
19
Don't Even Think About Changing
20
If I Needed Someone
21
Running Through The Night
22
Don't You Even Care (What's Gonna Happen To..
23
I Can't Let Go
24
Oriental Sadness
25
Stewball (French Lyric version)
26
Look Through Any Window (French Lyric version
27
You Know He Did (French Lyric version)
28
We're Through (French Lyric version)
Hollies, The - Clarke, Hicks & Nash Years (6-CD-Set)

CD 4
01
I Take What I Want
02
Hard Hard Year
03
A Taste Of Honey (1966 version)
04
That's How Strong My Love Is
05
Lake Your Time
06
Fifi The Flea
07
Sweet Little Sixteen
08
I Am A Rock
09
After The Fox (with Peter Sellers)
10
Don't Run And Hide
11
Bus Stop
12
Perculiar Situation
13
Suspicious Look In Your Eyes
14
Stop Stop Stop
15
Tell Me To My Face
16
Pay You Back With Interest
17
Clown
18
It's You
19
Crusader
20
What's Wrong With The Way I Live
21
What Went Wrong
22
High Classed
23
All The World Is Love
24
When Your Light's Turned On
25
Have You Ever Loved Somebody
26
Non Prego Per Me
27
Devi Avere Fiducia In Me
Hollies, The - Clarke, Hicks & Nash Years (6-CD-Set)

CD 5
01
Lullaby To Tim
02
On A Carousel
03
We're Alive
04
Kill Me Quick
05
Leave Me
06
The Games We Play
07
Schoolgirl
08
Rain On The Window
09
Then The Heartaches Begin
10
Ye Olde Toffee Shoppe
11
You Need Love
12
Stop Right There
13
Water on The Brain
14
Heading For A Fall
15
Carrie Anne
16
Signs That Will Never Change
17
King Midas In Reverse
18
Try It
19
Everything Is Sunshine
20
Wishyouawish
21
Postcard
22
Step Inside
23
Pegasus
24
Dear Eloise
Hollies, The - Clarke, Hicks & Nash Years (6-CD-Set)

CD 6
01
Elevated Observations?
02
Would You Believe
03
Away Away Away
04
Charlie And Fred
05
Butterfly
06
Maker
07
Open Up Your Eyes
08
Wings
09
Jennifer Eccles
10
Tomorrow When It Comes
11
Relax
12
Do The Best You Can
13
Like Every Time Before
14
Man With No Expression
15
Blowin' In The Wind (Nash version)
16
A Taste Of Honey (1968 version)
17
Listen To Me (live at Lewisham Odeon 24.5.68)
18
Stop Stop Stop
19
Look Through Any Window
20
The Times They Are A Changin'
21
On A Carousel
22
King Midas In Reverse
23
Butterfly
24
Jennifer Eccles
25
Carrie Anne
Hollies Gegründet 1962 in Manchester Die englische Erfolgsgruppe, die in den Jahren...
mehr
"The Hollies"
Hollies
Gegründet 1962 in Manchester

Die englische Erfolgsgruppe, die in den Jahren zwischen 1963 und 1975 nicht weniger als 27 Single-Hits in den internationalen Charts plazieren konnte, wurde 1962 aus einer Amateurband namens "The Deltas' formiert. Der Kern der Gruppe bestand aus Graham Nash, Allan Clarke, Don Rathbone und Eric Haydock, zu denen als Leadgitarrist Tony Hicks stieß. 1966 wechselte Bobby Elliott für Don Rathbone in die Gruppe. Den wesentlichen Verlust erlitten die Hollies, als Graham Nash Ende 1968 die Band verließ, um in den Staaten mit David Crosby und Stephen Stills zu arbeiten. Terry Sylvester, ehedem Gitarrist der Swingin' Bluejeans, stieg in die Lücke, die Nash hinterlassen hatte.

Ende 1971 beschloß Sänger Allan Clarke, durch dessen markante Stimme die Hollies sich hauptsächlich hatten profilieren können, die Gruppe zu verlassen und eine Solokarriere zu beginnen. Da dieses Vorhaben nicht recht glückte, war es für Hollies-Gitarrist Terry Sylvester nicht allzu schwer, Clarke zu einer Rückkehr in die Gruppe zu bewegen. Mit Clarke als neuem, altem Sänger gelang den Hollies auf Anhieb das erhoffte Comeback. Mit ihren letzten Titeln, wie "The Air That I Breathe', landeten sie ohne Umwege wieder in den Top-Positionen der Hitlisten.

Original Presse-Info: Deutsche Grammophon GmbH
Bewertungen lesen, schreiben und diskutieren...
mehr
Kundenbewertungen für "Clarke, Hicks & Nash Years (6-CD-Set)"
Von:
L. Köthe
Am:
09.05.2016
Ein Muß für Hollies Fans
Eine perfekte Zusammenstellung der besten (Beat-) Jahre der Hollies. Viele bekannte Beatsongs der 60er Jahre Beatbands gespielt von den Hollies.
Bewertung schreiben
Bewertungen werden nach Überprüfung freigeschaltet.
Weitere Artikel von The Hollies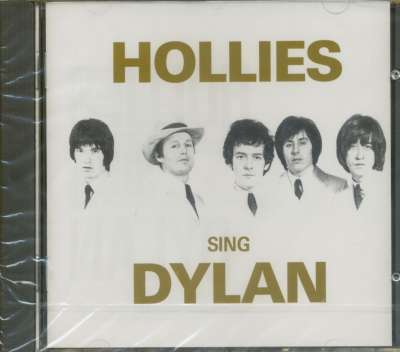 The Hollies: Hollies Sing Dylan (CD)
Art-Nr.: CDP781330


Dieser Artikel ist gestrichen und kann nicht mehr bestellt werden!