Der Artikel wurde erfolgreich hinzugefügt.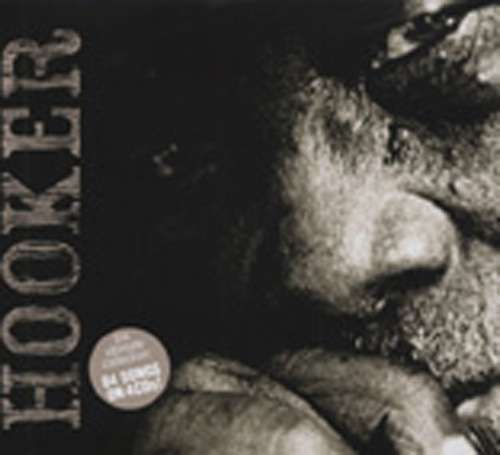 Dieser Artikel ist gestrichen und kann nicht mehr bestellt werden!
Benachrichtigen Sie mich, sobald der Artikel lieferbar ist.
Artikel-Nr.:

CDSPV95940

Gewicht in Kg.:

0.3
(1948-97) (307:48/84) 'Best Of' - Diese 4-CD Zusammenstellung umfasst das...
mehr
John Lee Hooker: Hooker (4-CD-Box)
(1948-97) (307:48/84) 'Best Of' - Diese 4-CD Zusammenstellung umfasst das gesamte Lebenswerk des Bluesmeisters. Mit 32-seitigem Booklet
Artikeleigenschaften von

John Lee Hooker: Hooker (4-CD-Box)
Albumtitel:

Hooker (4-CD-Box)

Genre

Blues

Artikelart

CD

EAN:

0693723959405

Gewicht in Kg:

0.3
John Lee Hooker Als John Lee Hooker nach seinem 1949er R&B-Charttopper Boogie Chillen...
mehr
"John Lee Hooker"
John Lee Hooker
Als John Lee Hooker nach seinem 1949er R&B-Charttopper Boogie Chillen (siehe Teil 1, CD 1) auf seiner ersten Erfolgswelle ritt, machte der in Mississippi geborene Bluesgitarrist für jedes Label Aufnahmen, das ihm eine Handvoll Dollar entgegenstreckte, trotz seines Vertrages mit Modern Records der Bihari-Brüder.
Hookers Diskografie der späten 40er-/frühen 50er-Jahre ist äußerst umfangreich und breit gefächert, aber als er 1955 beim Chicagoer Vee-Jay Label unterschrieb, wurde er nahezu sesshaft. Es gab zwar hin und wieder Seitensprünge mit anderen Marken (alte Gewohnheiten lassen sich schwer überwinden), aber der Boogie Man blieb bis 1964 bei Vee-Jay und schaffte dort sogar ein paar nationale Hits (I Love You Honey 1958, No Shoes ein paar Jahre später).
Boom Boom, sein Topseller für Vee-Jay, entstand aus einer wahren Begebenheit in Detroit. "Ich ging eines Abends in eine Kneipe", erklärte der 2001 verstorbene Hooker. "Ich trat dort in der Apex Bar auf und war niemals pünktlich. Der Bartender war eine Frau, sie hieß Willow, Ich ging zur Tür rein und sie sagte: 'Boom boom, du bist wieder mal zu spät!' Als würde sie eine Pistole abfeuern, so hielt sie die Finger hoch. 'Boom boom, du bist wieder zu spät!' Und das schnappte ich auf."
Hooker nahm den flotten Stoptime-Blues 1961 in Chicago auf, wahrscheinlich im Universal Recording Studio. Statt von seiner regulären Liveband wurde er von den Funk Brothers begleitet, der legendären Motown-Studiotruppe, die gerade in Detroit zu einer Einheit wurden. Bei diesem Abstecher nach Chi-Town waren der Bassist James Jamerson, Drummer Benny Benjamin, Tenorsaxofonist Henry Cosby und Baritonsaxer Mike Terry dabei. Verbindungsmann war Pianist Joe Hunter.
"Wir hatten gerade die Band von Jackie Wilson verlassen", erzählte der 2002 verstorbene Cosby. "Joe Hunter, das ist so ein Typ, der immer irgendwo mitmischt. Er hatte sich John Lee Hooker angeschlossen. Der musste eine Band mit nach Chicago nehmen, und so brachte er mir diese beiden Songs. Also sagte ich: 'Okay, wo sind die Noten?' Er antwortete: 'Es gibt keine Noten! Du musst auf John Lee Hookers Hände schauen!' Das hieß: Jedes Mal, wenn er seine Finger auf eine andere Position bewegte, war es ein anderer Akkord. Also saß ich da und beobachtete ihn, und ich schrieb die Akkorde auf. Das war die einzige Methode, wie wir es machen konnten."
Auch ohne Notenblätter kamen die Funk Brothers sehr gut mit Hookers Einstellung im Studio klar. Er faucht den aggressiven Text wie ein Besessener und haut gleichzeitig messerscharfe, gebogene Gitarrentöne raus. Ein kompromissloser Blues, der Mitte 1962 bis auf Platz 16 der R&B- und Platz 60 der Popcharts kletterte. John Lee wurde in Großbritannien sehr populär; Eric Burdon war ein großer Fan, seine Animals coverten Boom Boom und hatten 1964 damit in den USA einen Pophit.
Hooker blieb weiterhin als Plattenkünstler unglaublich produktiv. Seine Zusammenarbeit mit Canned Heat in 1970 verschaffte ihm Zugang zur Bluesrockszene und läutete seine "Endless Boogie"-Phase ein. Die damit einhergehende künstlerische Stagnation überwand 'The Hook' erst 1989 mit dem Album 'The Healer', bei dem viele von ihm beeinflusste Rock- und Bluesstars mitwirkten. Bis zu seinem Tod am 21. Juni 2001 war Hooker ein verehrter 'Elder Statesman' des Blues, dessen Serie von All-Star-CDs für Pointblank sich sehr gut verkaufte, auch wenn sie musikalisch nur wenig Neues boten.
"Ooh-wee! Jeder kennt mich", rief Hooker aus, als 1995 seine später mit einem Grammy prämierte CD 'Chill Out' erschien. "Es ist schön, dass ich das noch erleben kann. Es ist schön, diese Anerkennung zu erhalten, wenn man noch lebt und nicht erst, nachdem man für immer weg ist."
Bill Dahl
Chicago, Illinois
PLUG IT IN! TURN IT UP!
Electric Blues 1939-2005. - The Definitive Collection!
Bewertungen lesen, schreiben und diskutieren...
mehr
Kundenbewertungen für "Hooker (4-CD-Box)"
Bewertung schreiben
Bewertungen werden nach Überprüfung freigeschaltet.
Weitere Artikel von John Lee Hooker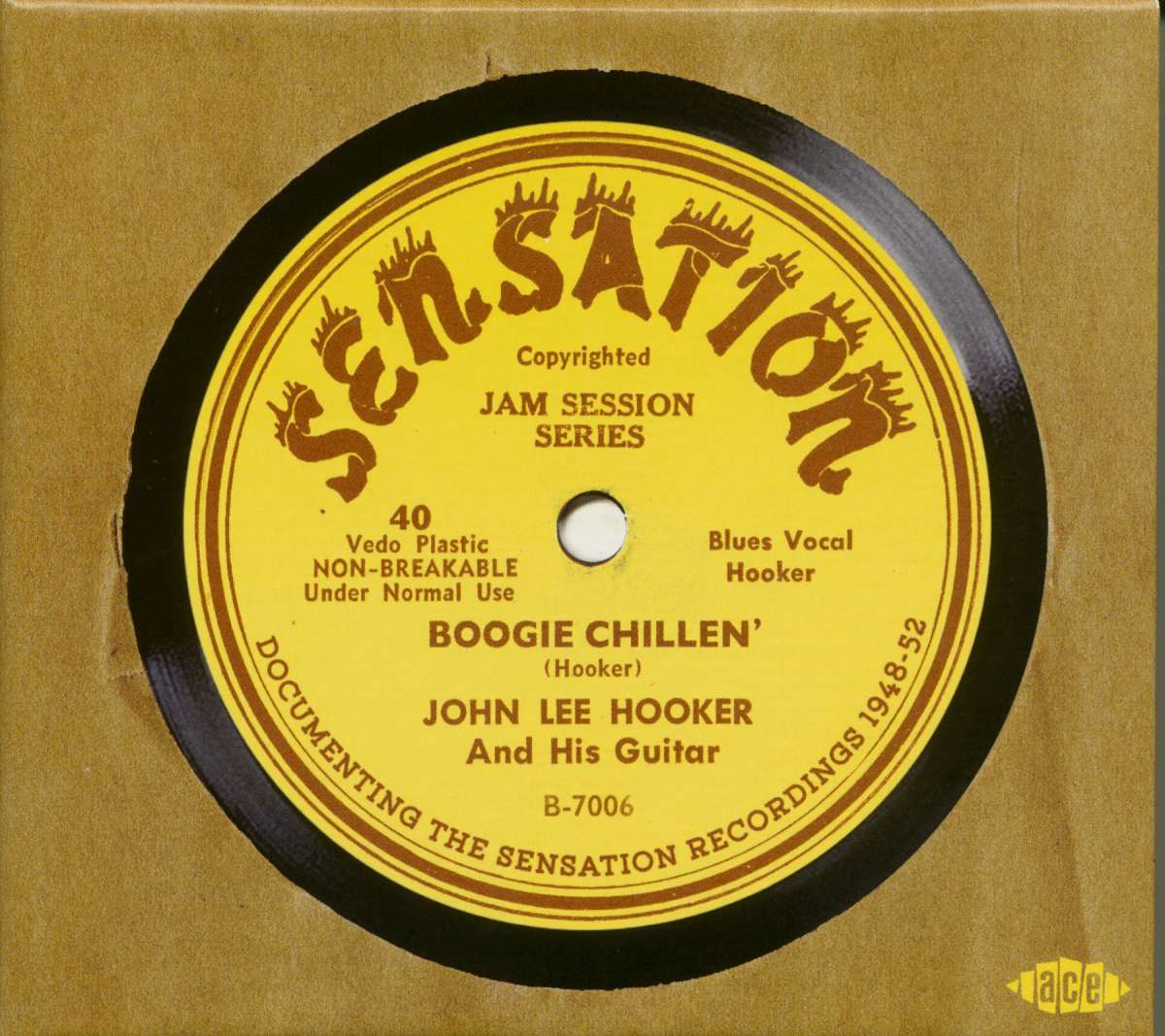 John Lee Hooker: Documenting The Sensation Recordings 1948-52...
Art-Nr.: CDJLHBOX019


Artikel muss bestellt werden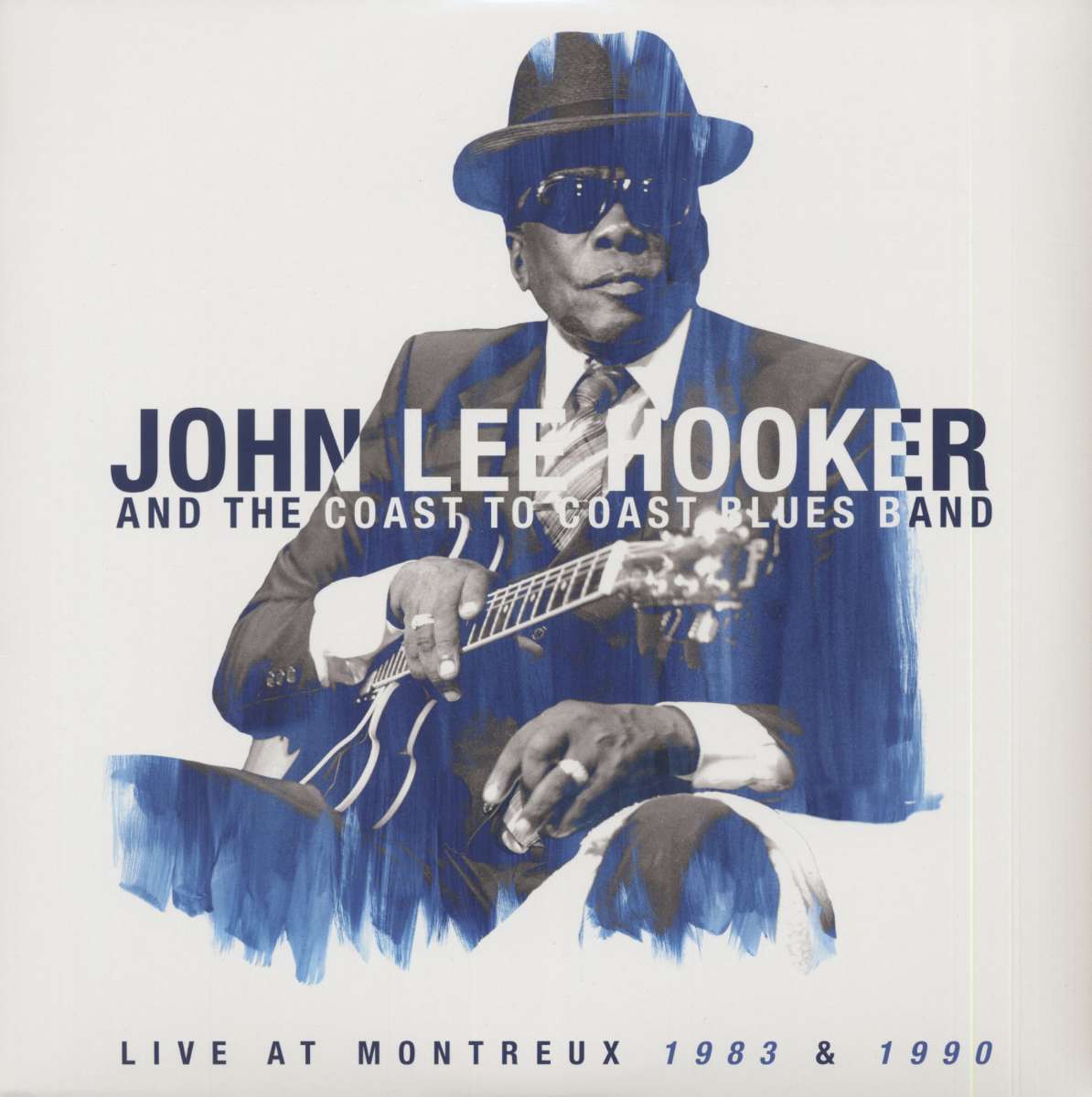 John Lee Hooker & The Coast To Coast Blues Band: Live At Montreux 1983 & 1990 (2-LP, 180g Vinyl)
Art-Nr.: LPER5534


nur noch 2 verfügbar
Sofort versandfertig, Lieferzeit** 1-3 Werktage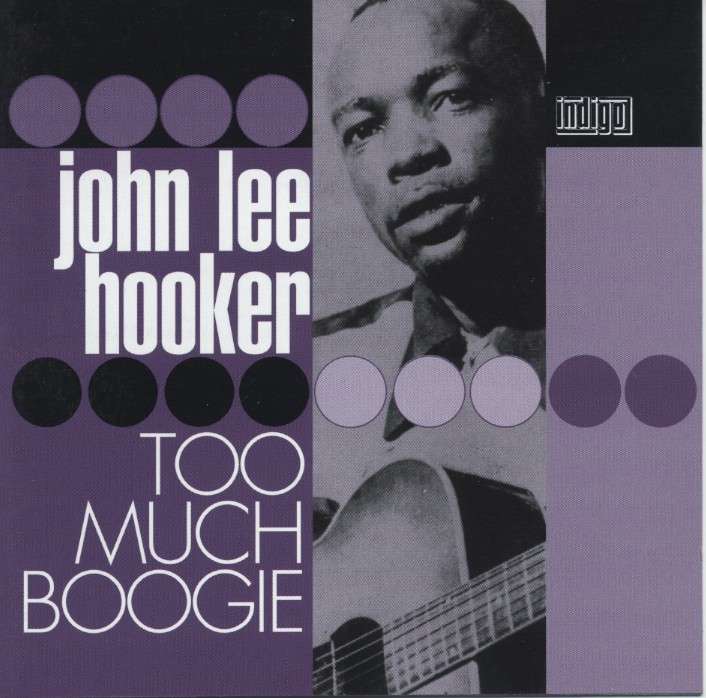 John Lee Hooker: Too Much Boogie (2-CD)
Art-Nr.: CDIGO2542


Artikel muss bestellt werden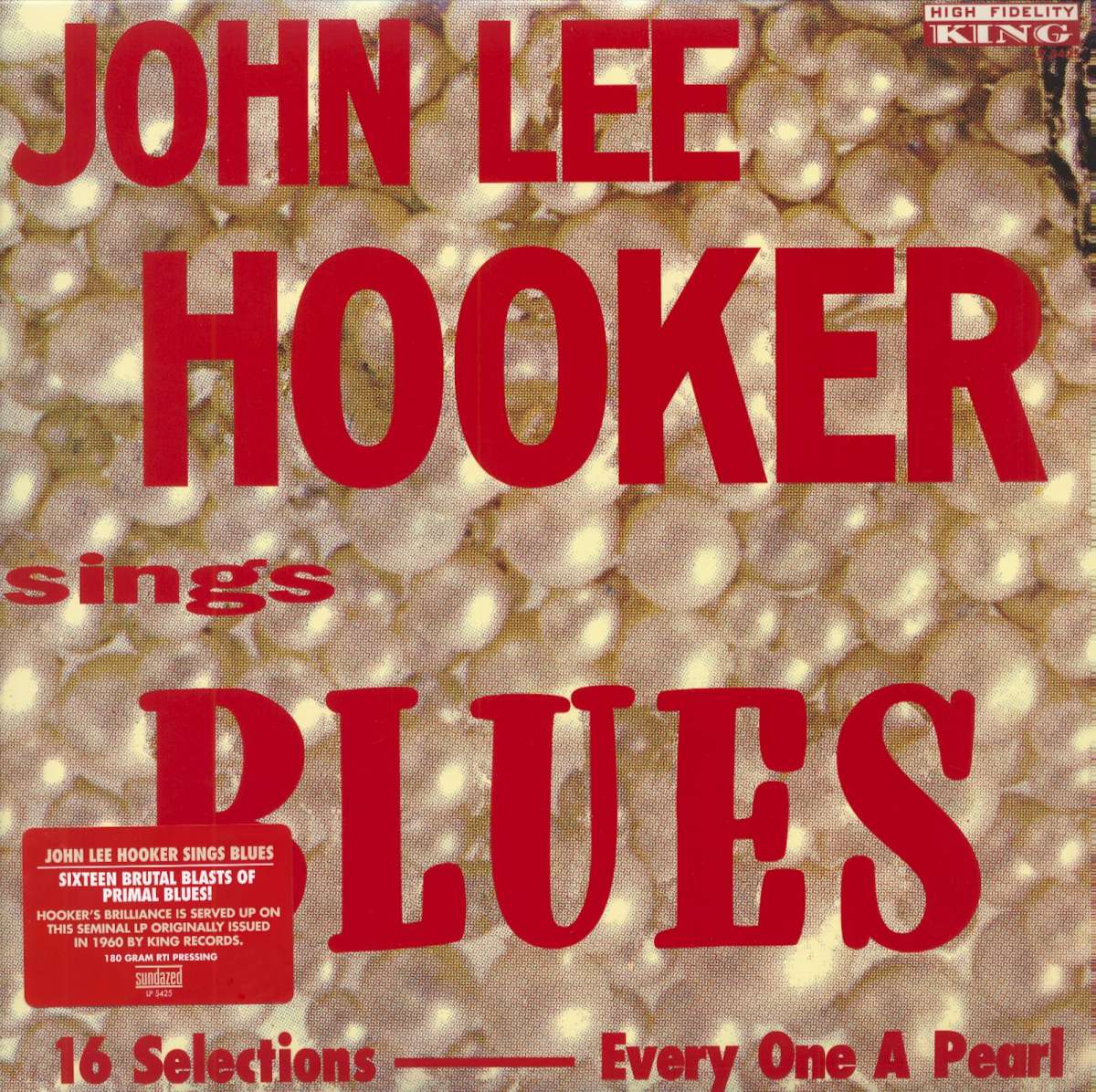 John Lee Hooker: Sings The Blues (180g vinyl)
Art-Nr.: SLP5425


Artikel muss bestellt werden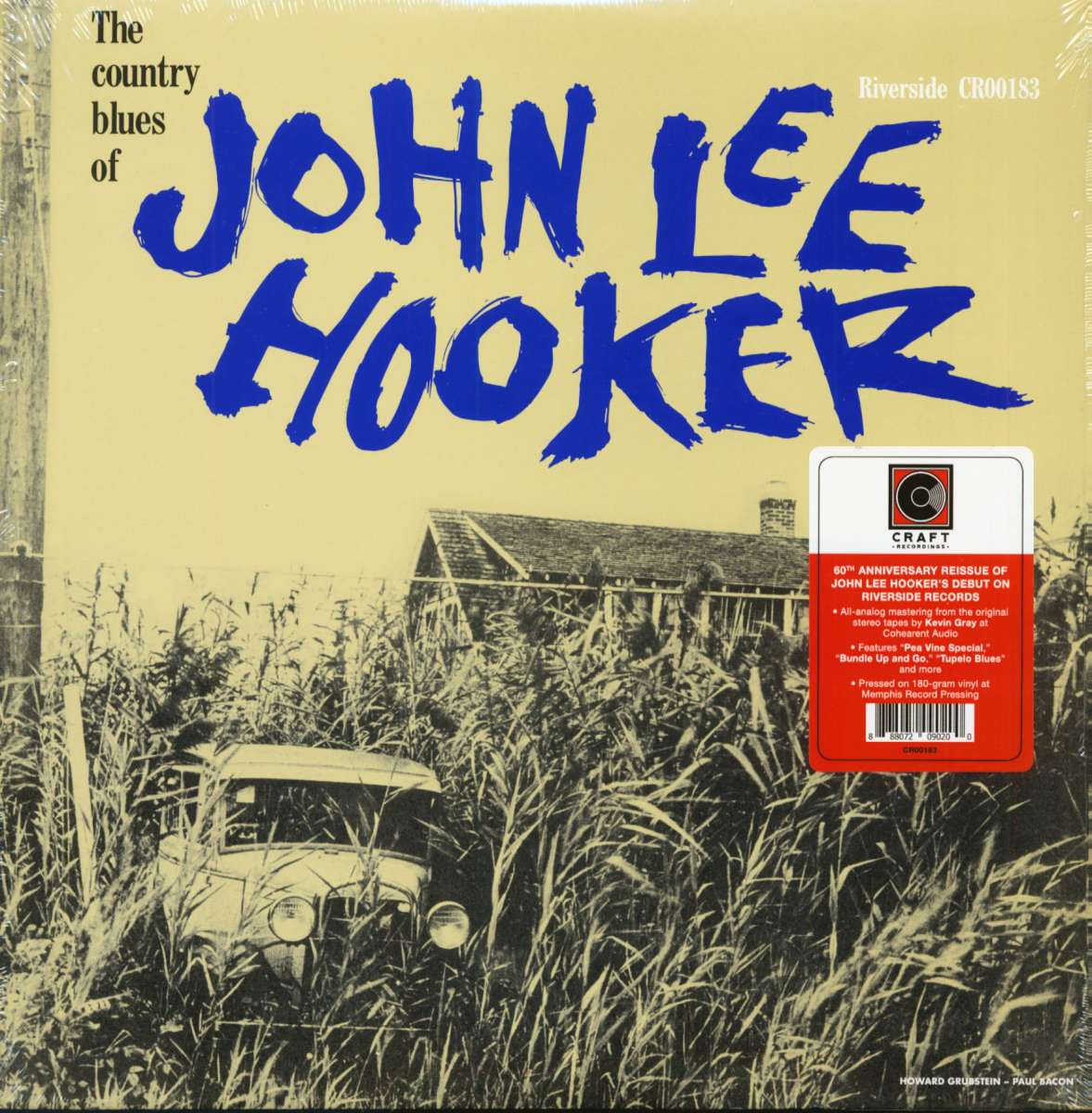 John Lee Hooker: The Country Blues Of John Lee Hooker (LP, 180g...
Art-Nr.: LPCR00183


Artikel muss bestellt werden