Der Artikel wurde erfolgreich hinzugefügt.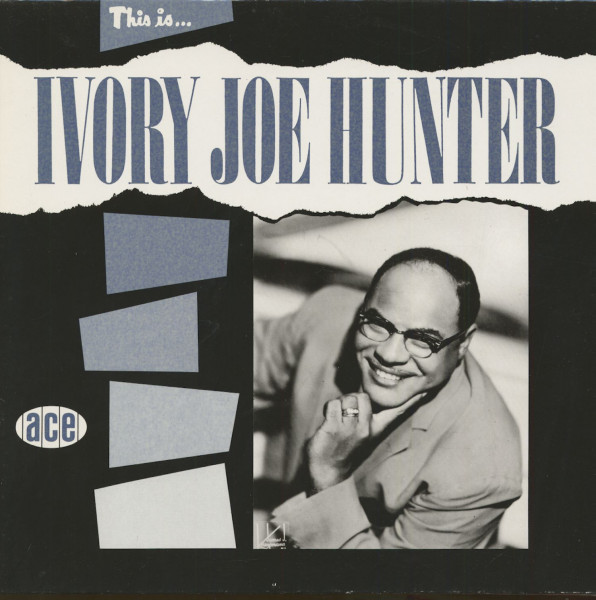 Benachrichtigen Sie mich, sobald der Artikel lieferbar ist.
inkl. MwSt. / zzgl. Versandkosten
Artikel derzeit nicht verfügbar, Lieferfristen von bis zu 2-3 Wochen sind zu erwarten. (soweit verfügbar beim Lieferanten - kann schneller gehen, manchmal aber leider auch nicht)
Artikel-Nr.:

LPCH97

Gewicht in Kg.:

0.3
(Ace) 12 tracks - Re-issue of the original 1964 'Dot' LP album Mastered by Bob Jones The late,...
mehr
Ivory Joe Hunter: This Is ... (LP)
(Ace) 12 tracks - Re-issue of the original 1964 'Dot' LP album Mastered by Bob Jones


The late, great Ivory Joe Hunter was born among the pine woods of Kirbyville, East Texas. He was born into a large family of nine brothers and four sisters during either 1911 or 1914 depending on which source of reference you consult. His father, Dave Hunter, played guitar and his mother sang spirituals. All the family were encouraged to pursue musical activates and before long young Joe was pounding the keys of the family piano. His brother. Lee Hunter was a very talented pianist in
the popular barrelhouse style and he later recorded for Bill Quinn's Goldstar label In 1948.

Ivory Joe was first captured on disc in 1933 when a field researcher for the Library of Congress. John Lomax, set up recording sessions in VVeirgate. Texas and recorded him performing 'Stack 0 Lee'.

Graduating from Lincoln High in Port Arthur. Hunter formed his first band and began to ay for dances in his home district. As his popularity grew he prayed further afield In larger towns and cities, Including Houston. He also hosted his own radio show on K.F.D.M. In Beaumont.

Hunter's early influences were Duke Ellington and Fats Waller, both of whom he saw in the movies. He recalled '1 learned a lot from two great men In the music profession; I couldn't help being influenced by those wonderful Duke Ellington arrangements and watching the showmanship of Fats Wailer. He taught me things about putting over a song that I'll never forget'. Hunter's acute business sense showed when he moved to California in 1942, where he set up his own label. Ivory.
to promote his own recordings. His first release 'Blues At Sunrise' was accompanied by Johnny Moore's Blazers and proved to be a big regional hit. Hunter was unable to cope with the demand, so he sold the master to Leon Rene of Exclusive. Undaunted by his first endeavour he went into partnership with Don Ham,. a DJ at Radio K .E.R . in Berkeley and formed a new company. Pacific Records. The new label had better distribution and important sides for this label wore 'Blues At Midnight'. 'Jump.' At The Dewdrop' and 'Foolish Pride'. These Pacific masters were
eventually purchased by Four-Star.

Hunter soon joined Sid Nathan's King label, where he spent throe successful years, before switching to the powerful MGM label In 1949, where he produced his biggest hit to date 'I Almost Lost My Mind'. Hunter became one of the highest paid enterers on the rhythm and blues circuit. travelling from coast to coast on a new 38 seater bus.

By 1954 the Atlantic label was fast becoming the new giant In rhythm & blues and was in the process of signing new acts to its already impressive roster. Ivory Joe, Hunter was among the new signings, and after a few lean years with MGM he soon regained popularity with his Atlantic recordings of 'It May Sound Silly. and 'Since I Met You Baby'. The latter won him a gold record, which was presented to him on the Ed Sullivan show - Hunter had become a top rock 'n roll star.

In late 1958 Hunter left Atlantic and signed with Randy Wood's Dot label where he re-recorded some of his earlier hits. including 'Did You Mean It'. 'Pretty Mama Blues' and 'Guess Who' and he hit the hot hundred in March 1959 with a fabulous rendition of Bill Anderson's country weeper. 'City Light, which was to be his last hit. Country musicwas a perennial favourite of Hunter's reflecting his Texas roots. Cuts such as Jenny Lou Carson's 'Jealous Lover' recorded for King in 1949. various Hank Williams songs recorded for MGM and for Atlantic. Ted Daffan's 'Worried Mind' and the song
'I'll Take You Home Again. Kathleen' are all examples of Turner's talent for pre senting country numbers Ina style that appealed to and sold fn the R & B market.

This collection contains all Ivory Joe Hunter's Dot sides, which were originally repackaged in album form In 1964. These sides cover a variety of styles Including Gospel. R & B and country.

Hunter continued to record for various companies during the sixties. Including Capitol. Smash, Stax, Teardrop and Epic. His last album, released on Paramount 'I've Always Been Country' recorded at Jack Clement's studio in Nashville was his greatest joy. Hunter died of cancer on the 8th November 1974 Ina Memphis hospital, but his music lives on and he will be remembered as a truly Individual talent.
Ray Topping 1984



Artikeleigenschaften von

Ivory Joe Hunter: This Is ... (LP)
Albumtitel:

This Is ... (LP)

Genre

Rock'n'Roll

Geschwindigkeit

33 U/min

Plattengröße

LP (12 Inch)

Record Grading

Mint (M)

Sleeve Grading

Mint (M)

Artikelart

LP

EAN:

4000127824479

Gewicht in Kg:

0.3
Ivory Joe Hunter, born at Kirbyville, Texas, in 1914, was first recorded by Alan Lomax for the...
mehr
"Ivory Joe Hunter"
Ivory Joe Hunter,
born at Kirbyville, Texas, in 1914, was first recorded by Alan Lomax for the Library of Congress in 1933. Moving to Los Angeles, he recorded for a number of small labels, having R&B hits with 'Blues At Sunrise' (on his own label, Ivory) and 'Pretty Mama Blues' (Pacific). In 1947, a King contract resulted in further hits : 'Guess Who', `Landlord Blues' and 'I Quit My Pretty Mama'. Moving to MGM, Hunter's successes included 'I Almost Lost My Mind' (No. 1, in 1950) and 'I Need You So'.
Having joined Atlantic, Hunter broke into the rock'n'roll market in 1956 with a Top Twenty hit, 'Since I Met You Baby'. His own subsequent discs for Dot, Capitol and Veep sold poorly, but Nat Cole, the Five Keys, Pat Boone and Elvis Presley all did well with his songs. In recent years, Hunter based himself in Nashville where, as a member of the Grand Ole Opry, he had hopes of a fresh career in country music, the field with which his soulful blues ballads and understated barrelhouse piano had close affiliations.
He died of cancer in a Memphis Hospital, on November 8, 1974.
Bewertungen lesen, schreiben und diskutieren...
mehr
Kundenbewertungen für "This Is ... (LP)"
Bewertung schreiben
Bewertungen werden nach Überprüfung freigeschaltet.
Weitere Artikel von Ivory Joe Hunter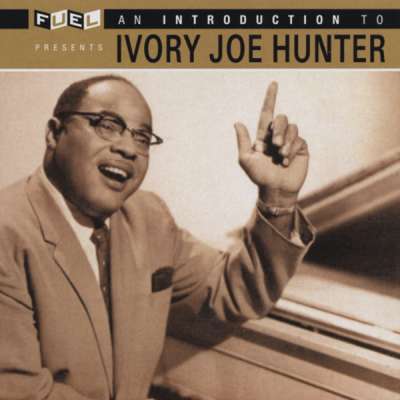 Ivory Joe Hunter: An Introduction To...
Art-Nr.: CDFUEL61606


Sofort versandfertig, Lieferzeit** 1-3 Werktage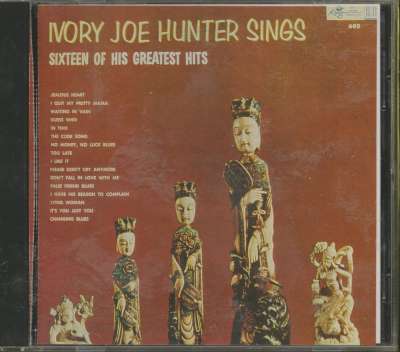 Ivory Joe Hunter: Sings Sixteen Of His Greatest Hits (CD)
Art-Nr.: CDKLP605


Sofort versandfertig, Lieferzeit** 1-3 Werktage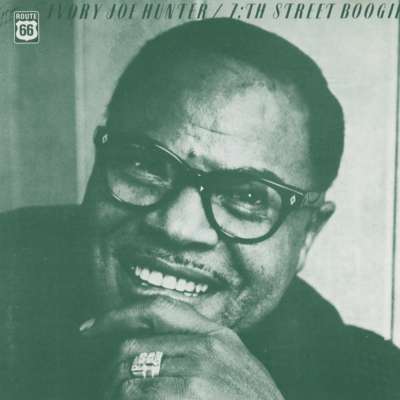 Ivory Joe Hunter: 7th Street Boogie
Art-Nr.: CDRBD4


Sofort versandfertig, Lieferzeit** 1-3 Werktage
Ivory Joe Hunter: Jumping At The Dew Drop (1947-52)
Art-Nr.: KIX15


Sofort versandfertig, Lieferzeit** 1-3 Werktage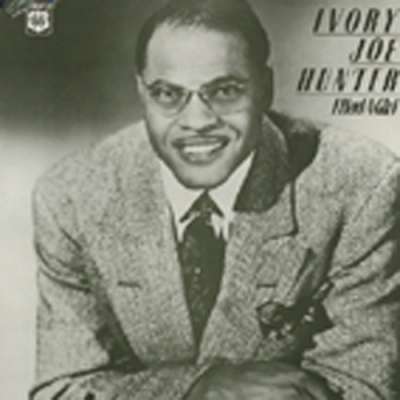 Ivory Joe Hunter: I Had A Little Girl (1946-52)
Art-Nr.: KIX25


Sofort versandfertig, Lieferzeit** 1-3 Werktage