Der Artikel wurde erfolgreich hinzugefügt.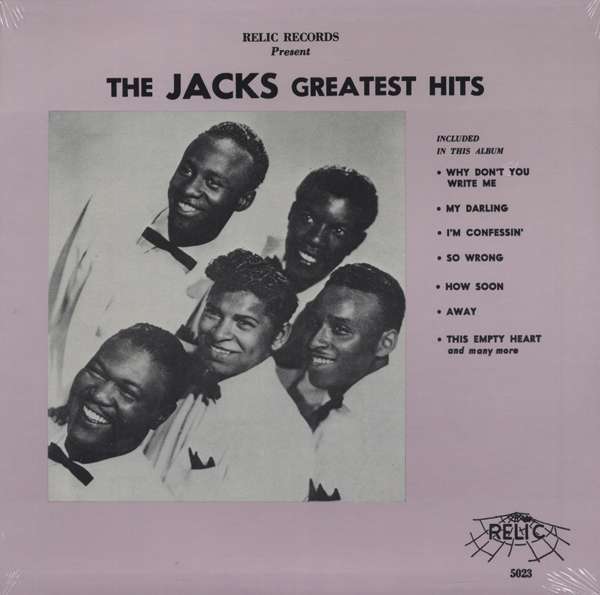 Benachrichtigen Sie mich, sobald der Artikel lieferbar ist.
inkl. MwSt. / zzgl. Versandkosten - Abhängig vom Lieferland kann die MwSt. an der Kasse variieren.
Artikel derzeit nicht verfügbar, Lieferfristen von bis zu 2-3 Wochen sind zu erwarten. (soweit verfügbar beim Lieferanten - kann schneller gehen, manchmal aber leider auch nicht)
Artikel-Nr.:

REL5023

Gewicht in Kg.:

0.21
LP auf RELIC RECORDS von JACKS - Greatest Hits
mehr
JACKS: Greatest Hits
LP auf RELIC RECORDS von JACKS - Greatest Hits
Artikeleigenschaften von

JACKS: Greatest Hits
Jacks - Greatest Hits

LP 1
01
Why Don't You Write Me
JACKS
02
Smack Dab In The Middle
JACKS
03
Dream A Little Longer
JACKS
04
Since My Baby's Been Gone
JACKS
05
I'm Confessin'
JACKS
06
My Clumsy Heart
JACKS
07
How Soon
JACKS
08
Why Did I Fall In Love
JACKS
09
My Darlin'
JACKS
10
Away
JACKS
11
Sugar Baby
JACKS
12
So Wrong
JACKS
13
Let's Make Up
JACKS
14
This Empty Heart (My Love Has Gone)
JACKS
The Jacks Why Don't You Write Me? Even by Los Angeles standards, where groups swapped...
mehr
"JACKS"
The Jacks
Why Don't You Write Me?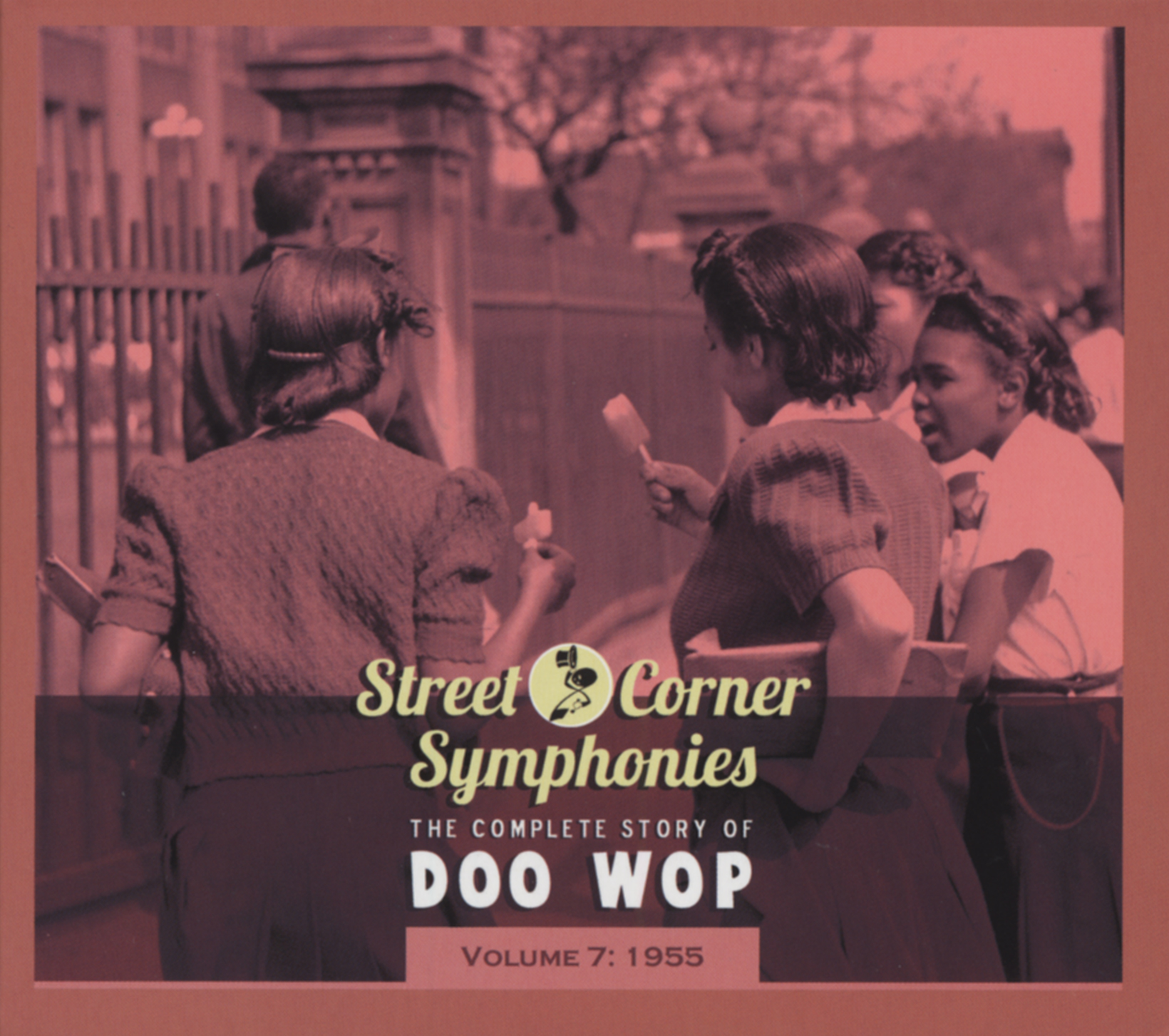 Even by Los Angeles standards, where groups swapped names and members like baseball cards, The Jacks pushed the envelope. They made as many records as The Cadets for the Bihari brothers as they did as The Jacks, scoring hits under both names with their fans none the wiser. Like Otis Williams' Charms, both The Jacks and The Cadets' top sellers were covers of other groups' hits. The two-name gambit meant that the Biharis could release twice as much product by one group.
The group started out on the L.A. gospel circuit during the late 1940s as The Santa Monica Soul Seekers. What tenors Willie Davis (originally from Texas), Arkansas-bred Aaron Collins (born September 3, 1930), and Ted Taylor (born February 16, 1934 in Okmulgee, Oklahoma); baritone Lloyd McCraw (a Chicago transplant), and bass Will 'Dub' Jones (born May 14, 1928 in Shreveport, Louisiana) were seeking from the Biharis' Modern Records was a contract. A&R man Maxwell Davis, the label's sax-blowing bandleader, suggested they go secular, leading baritone Glendon Kingsby to drop out (six members was a little over the top anyway).
The quintet cut its first session under the supervision of Joe Bihari (who dreamed up The Cadets' name) at Modern's in-house Culver City studios. It produced The Cadets' Modern debut, a cover of Nappy Brown's rocking Don't Be Angry led by Collins that came out in April of 1955. Taylor unfurled his sky-high tenor on the flip, I Cry. Another L.A. vocal group, The Feathers, had a breaking West Coast hit with their sweet ballad Why Don't You Write Me? on Peter Morgan's Show Time label (their lead singer Johnny Staton claimed he wrote it, though Laura Hollins got the credit). Bihari had The Cadets cover Why Don't You Write Me?, but since Don't Be Angry had only recently been issued, he put their version out on Modern's RPM subsidiary under the name of The Jacks. This time Davis took the lead tenor slot, underscoring the group's uncommon versatility.
With Jones rumbling the floorboards on the flip with his reading of Jesse Stone's clever rocker Smack Dab In The Middle (also cut by The Du Droppers, Joe Williams with Count Basie's orchestra, and Stone himself under the alias of Charles Calhoun), Why Don't You Write Me? leaped to #3 on 'Billboard's' R&B 'Jockey' list and snuck up to #82 pop, leaving The Feathers' original in the dust (a Taylor-led My Darling was later substituted as the B-side to maximize writers' royalties).
From here on, Modern/RPM would alternate the group's releases, unleashing a Cadets single (their next one coupled a cover of The Marigolds' Rollin' Stone with a Cadets original, Fine Lookin' Baby, both led by Collins) and then one by The Jacks (two Davis-fronted sides, I'm Confessin' b/w Since My Baby's Been Gone). If all those rapid-fire singles weren't enough, the Biharis also used the group to vocally back Richard Berry, Young Jessie, and Donna Hightower. 
- Bill Dahl -
Various Vol.7, Street Corner Symphonies 1955
Read more at: https://www.bear-family.de/various-vol.7-street-corner-symphonies-1955.html
Copyright © Bear Family Records
Bewertungen lesen, schreiben und diskutieren...
mehr
Kundenbewertungen für "Greatest Hits"
Bewertung schreiben
Bewertungen werden nach Überprüfung freigeschaltet.
Weitere Artikel von JACKS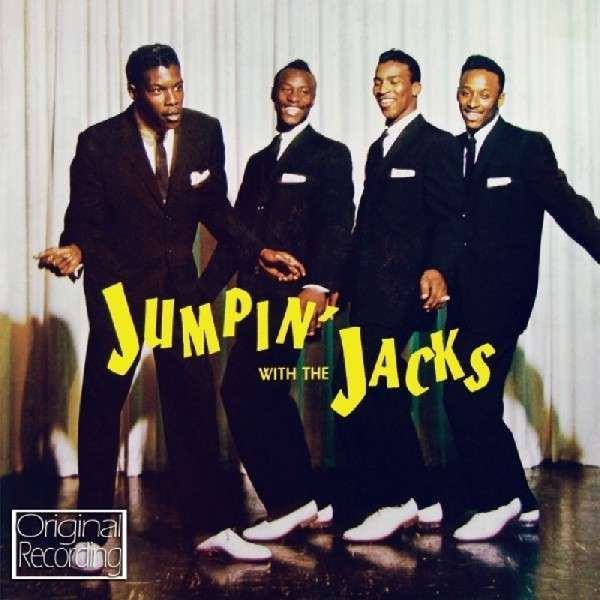 JACKS: Jumpin' With The Jacks
Art-Nr.: CD712022


Artikel muss bestellt werden