Der Artikel wurde erfolgreich hinzugefügt.

Dieser Artikel ist gestrichen und kann nicht mehr bestellt werden!
13,95 € *
15,95 € *
(12,54% gespart)
inkl. MwSt. zzgl. Versandkosten
Artikel derzeit nicht verfügbar, Lieferfristen von bis zu 2-3 Wochen sind zu erwarten. (soweit verfügbar beim Lieferanten - kann aber auch schneller gehen)
Artikel-Nr.:

BCD16663

Gewicht in Kg.:

0.115
JOHNNIE & JACK: For Old Times Sake Inkl. Poison Love
Artikeleigenschaften von

JOHNNIE & JACK: For Old Times Sake Inkl. Poison Love
Albumtitel:

For Old Times Sake Inkl. Poison Love

Preiscode

AH

Artikelart

CD

EAN:

4000127166630

Gewicht in Kg:

0.115
Johnnie & Jack - For Old Times Sake Inkl. Poison Love

CD 1
01
What About You?
02
For Old Times Sake
03
Poison Love
04
I'm Gonna Love You One More Time
05
Take My Ring From Your Finger
06
I Can't Tell My Heart That
07
Cryin' Heart Blues
08
Let Your Conscience Be Your Guide
09
You Tried To Ruin My Name
10
Ashes Of Love
11
Three Ways Of Knowing
12
Heart Trouble
13
The Only One I Ever Loved I Lost
14
South In New Orleans
15
Don't Say Goodbye If You Love Me
16
I Loved You Better Than Ever You Knew
17
S.O.S.
18
(Oh Baby Mine) I Get So Lonely
19
Goodnight, Sweetheart, Goodnight
20
Honey, I Need You
21
Kiss Crazy Baby
22
Beware Of It
23
No One Dear But You
24
We Live In Two Different Worlds
25
I Want To Be Loved
26
Why Not Confess
27
I Don't Mean To Cry
28
I Never Can Come Back To You
29
Stop The World (And Let Me Off)
30
Lonely Island Pearl
31
Sailor Man
32
Slow Poison
Johnnie & Jack So Lovely Baby- Move It On Over " I had never been to...
mehr
"JOHNNIE & JACK"
Johnnie & Jack
So Lovely Baby- Move It On Over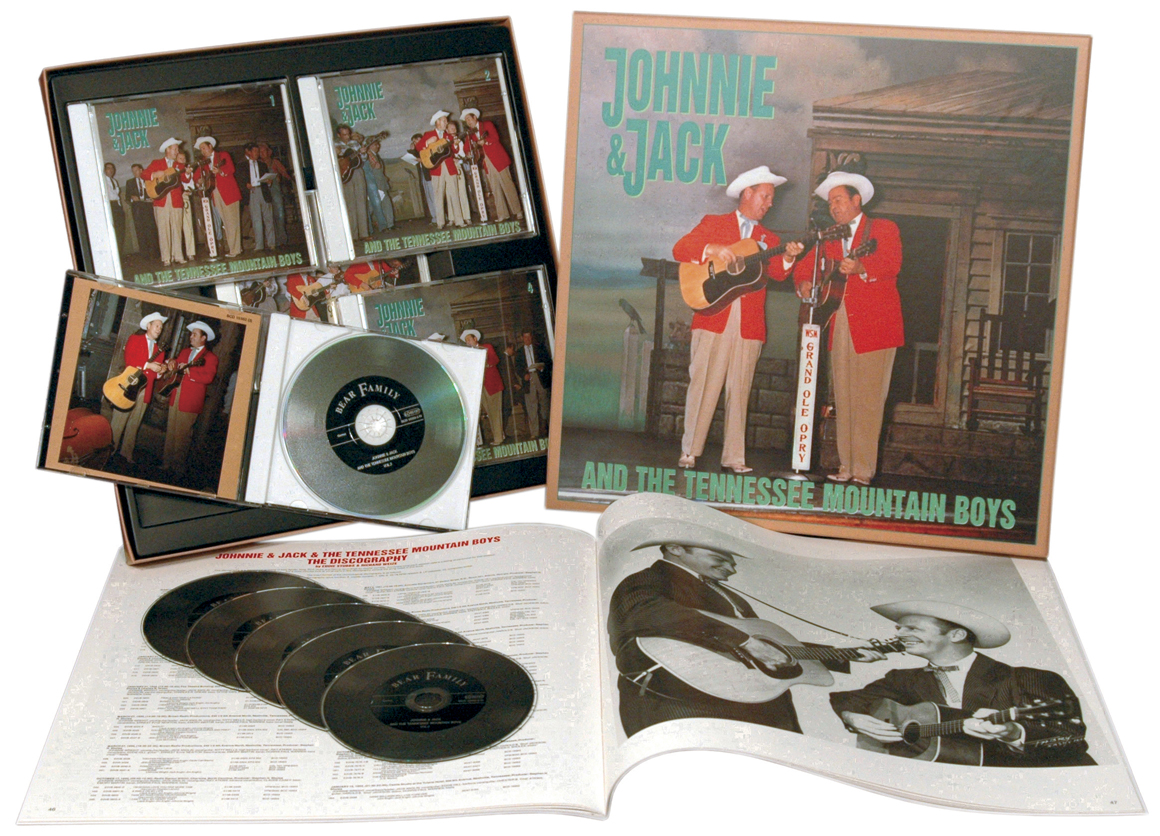 " I had never been to Nashville," wrote Doug Kershaw, "so I jumped at the chance when this fellow from Crowley [songwriter/producer Jay Miller] asked if I would help him drive. I said, 'Hell Yes.' Sure enough two days later I find myself scared to death sitting in a corner of a (closet sized) studio while this fellow from Crowley he's rapping to Mr. Wesley Rose and Mr. Joe Lucus about this great group he'd discovered and this great hit record he had just recorded on his very local label in Crowley. So this fellow from Crowley punched the old Ampex. Mr. Rose was smiling. Mr. Lucus was smiling. The fellow from Crowley was smiling, but the old Ampex wasn't. It took the tape and stretched it and the fellow from Crowley cried and yelled, 'My only tape of this hit!' Mr. Rose said, 'Good, I'll take 'em.' Then Doug Kershaw smiled." The song was So Lovely Baby, a wonderfully spirited and engaging disc, due in no small measure to Wiley Barkdull's bass vocal weaving in and out of the song. The Hickory logs tell us that it was recorded on May 24, 1955, and six weeks later Johnnie and Jack recorded it with Culley Holt singing Barkdull's part.
Johnnie and Jack would have been one of the great brother duets …if they'd been brothers. They first sang together in 1938, at the height of the craze for singing brother duos, and they stayed together until 1963. Both Johnnie Wright and Jack Anglin were born on May 13; Johnnie in 1914, and Jack two years later. They were one of the few major Nashville acts actually from the Nashville area. Their sometime guitarist, Chet Atkins, persuaded Steve Sholes that they should be on RCA, and their first RCA record appeared in 1949. In 1957, they revived Hank Williams' first hit from ten years earlier, Move It On Over. At the session, Johnnie Wright remembered that steel guitarist Harold Morrison's stool fell out from underneath him, but he carried on playing.
A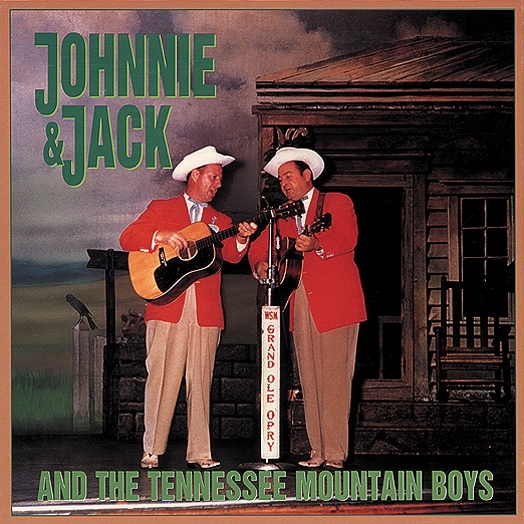 fter a session in August 1960, Johnnie & Jack parted company from RCA after eleven years. They moved on to Decca Records, and their revival of an old RCA recording, Slow Poison, gave them their last chart entry in 1962. On March 7, 1963, Johnnie and Jack drove from their homes in Madison to a memorial service for Patsy Cline, Hawkshaw Hawkins, and Cowboy Copas who'd been killed two days earlier. Jack was by himself in his car and was running late when he turned too fast onto Due West Avenue. His car went off the road, and the impact fractured his skull, killing him. Johnnie Wright continued working with his wife, Kitty Wells.
JOHNNIE & JACK & The Tennessee Mountain Boys (6-CD)
Read more at: https://www.bear-family.com/johnnie-und-jack-the-tennessee-mountain-boys-6-cd.html
Copyright © Bear Family Records
Bewertungen lesen, schreiben und diskutieren...
mehr
Kundenbewertungen für "For Old Times Sake Inkl. Poison Love"
Bewertung schreiben
Bewertungen werden nach Überprüfung freigeschaltet.