Der Artikel wurde erfolgreich hinzugefügt.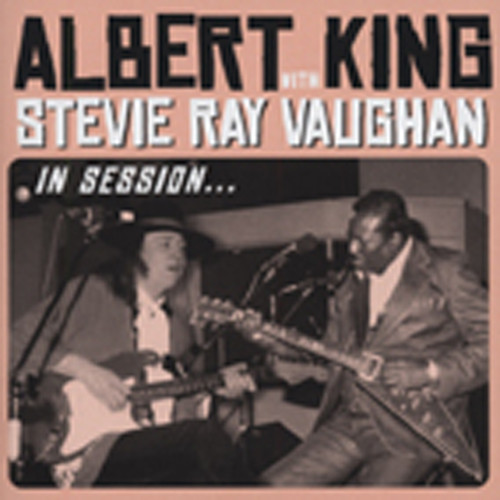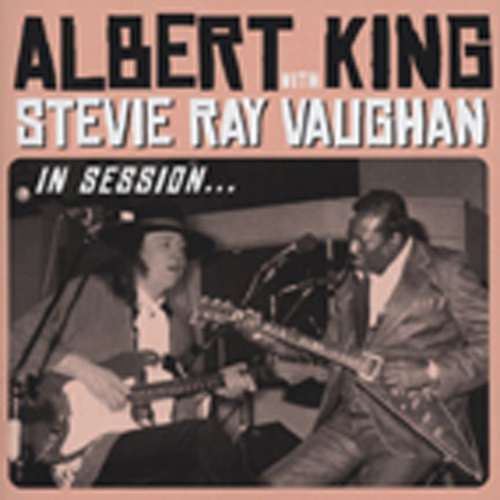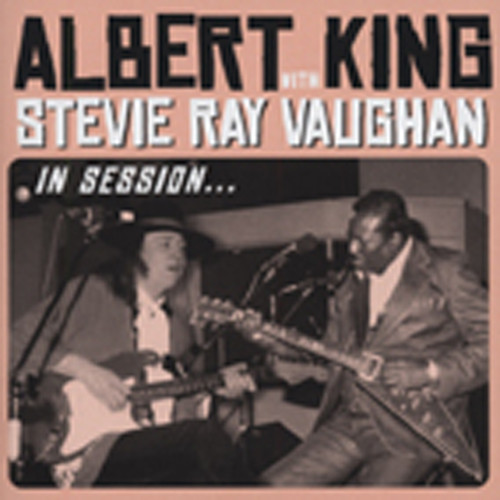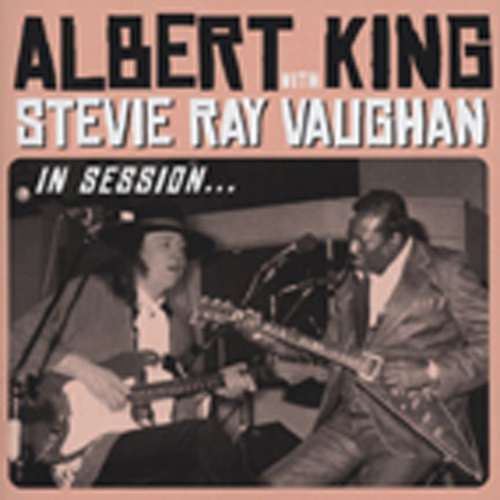 inkl. MwSt. / zzgl. Versandkosten - Abhängig vom Lieferland kann die MwSt. an der Kasse variieren.
nur noch 1x verfügbar
Sofort versandfertig, Lieferzeit** 1-3 Werktage
Artikel-Nr.:

CD31839

Gewicht in Kg.:

0.15
(1983 'Stax Records') (63:55/11) 'Recorded (and filmed) live at CHCH Studios, Hamilton,...
mehr
Albert King & Stevie Ray Vaughan: In Session (CD & DVD)
(1983 'Stax Records') (63:55/11) 'Recorded (and filmed) live at CHCH Studios, Hamilton, Ontario, Canada - December 6, 1983' - An jenem Wintertag fand in einem kanadischen Fernsehstudio eine denkwürdige Session statt. Der Koloss
Albert King
traf auf den aufstrebenden, jedoch bis dato noch wenig bekannten
Stevie Ray Vaughan
. Bei der Jam wurden vor allem Stücke aus Alberts Repertoire gespielt. Erstaunlich jedoch, wie sicher Alberts Band den späteren SRV-Klassiker 'Pride And Joy' interpretiert. Ein äußerst charmantes Album, technisch hochklassig und durch die kurzen Gespräche zwischen den beiden zwischen einzelnen Titeln angenehm aufgelockert. Das Remastering hat den Aufnahmen gut getan. Sie klingen extrem frisch und lebendig. Mittlerweile ein Klassiker schwarz-weißer Kooperation. Re-mastered. Diese Ausgabe wird um einen Fernsehmitschnitt jener Session ergänzt
Artikeleigenschaften von

Albert King & Stevie Ray Vaughan: In Session (CD & DVD)
Albumtitel:

In Session (CD & DVD)

Genre

Blues

Artikelart

CD

EAN:

0888072318397

Gewicht in Kg:

0.15
Albert King I'll Play The Blues For You Hauptsächlich wegen seiner Klassiker...
mehr
"Albert King & Stevie Ray Vaughan"
Albert King
I'll Play The Blues For You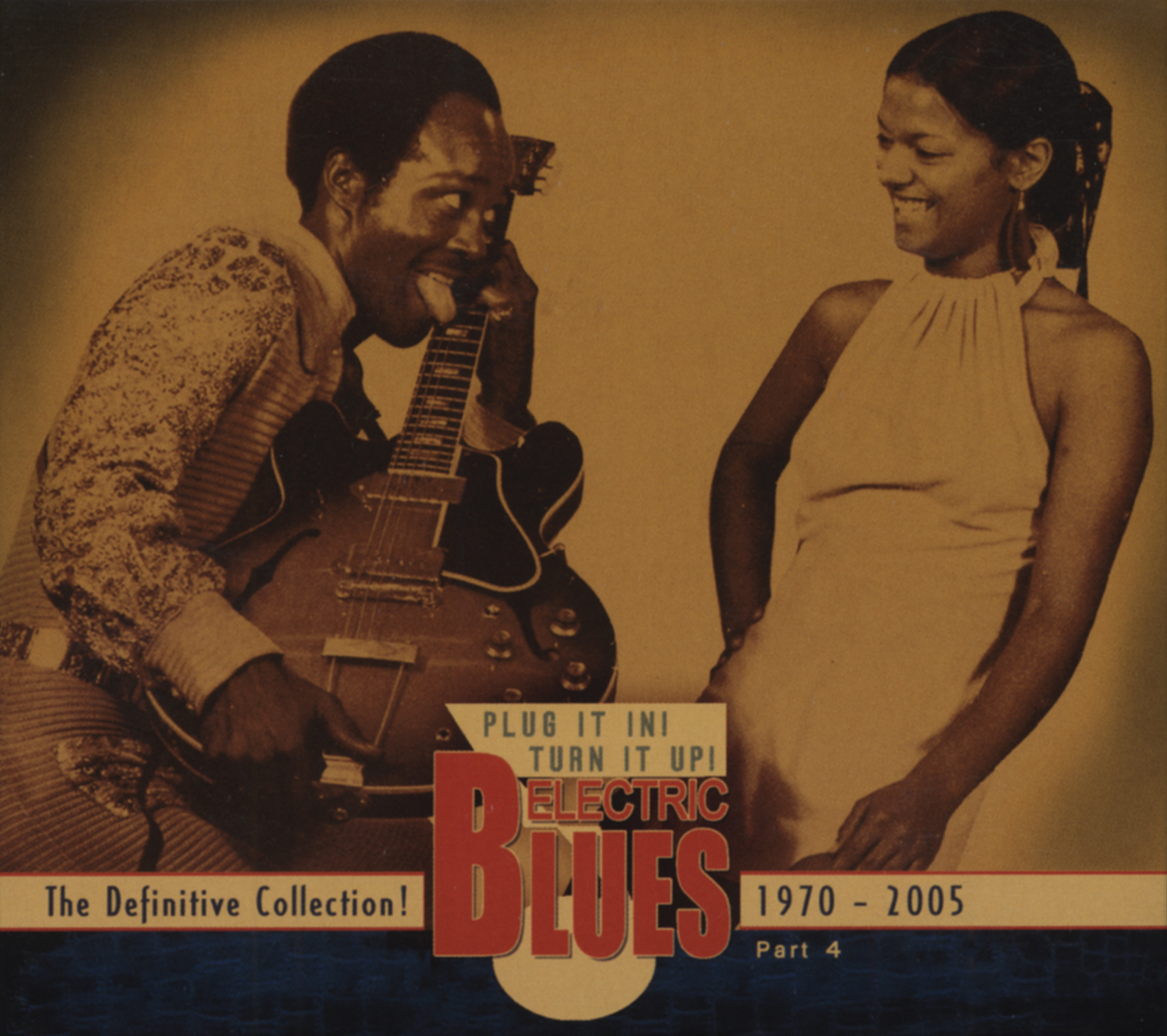 Hauptsächlich wegen seiner Klassiker Crosscut Saw und Born Under A Bad Sign trat Albert King 1967 als kraftvoller 'neuer' Bluesgitarrist hervor, obwohl er schon seit 1953 Aufnahmen machte und eine Reihe von hervorragenden Platten für das Bobbin-Label in St. Louis eingespielt hatte, lange bevor er bei Stax unterschrieb. Junge weiße Rockfans begannen gerade, sich für seine Gitarrentechnik mit extremer Saiten-Dehnung auf einem links herum gespielten Rechtshändermodell – also mit den hohen Saiten oben – und seinem vergleichsweise samtigen Gesang zu begeistern. King trat verstärkt im Vorprogramm ihrer langhaarigen Rock-Idole auf, und Koryphäen wie Eric Clapton bauten seine Markenzeichen-Riffs in ihren eigenen Stil ein.
King hatte 1968 zwei kleinere Hits, Cold Feet und (I Love) Lucy (eine Ode auf seine markante Gibson Flying V Gitarre), und er kam auch mit dem stampfenden Can't You See What You're Doing To Me 1970, dem ironischen Everybody Wants To Go To Heaven 1971 und dem flehenden Angel Of Mercy 1973 in die R&B-Charts. Keiner dieser Songs reichte jedoch nur annähernd an den Erfolg von I'll Play The Blues For You heran, das zu Kings bekanntester Nummer wurde, obwohl sie eine große stilistische Veränderung für den stattlichen Linkshänder darstellte. Der Komponist Jerry Beach hatte einige zusätzliche Akkorde eingebaut – und der Gesamtcharakter ist mittelschnell und sanft, besonders wenn Albert in der Mitte des Songs eine junge Dame mit einem gesprochenen Textteil verführen will (schwer zu sagen, ob er damit ankam).
"Ich war im Studio und suchte nach einem Song, den ich spielen könnte", sagte King. "Sie schlugen mir dieses 'I'll Play The Blues For You' vor. Sie hatten den Song schon da. Ein anderer Typ hatte ihnen den zugeschickt. Und wir haben's dann hingekriegt." Begleitet wurde er von den neu formierten Bar-Kays, die wieder aktiv waren, nachdem einige ihrer Mitglieder beim selben Flugzeugabsturz ums Leben gekommen waren, der auch Otis Redding tötete. Von der Originalbesetzung waren nur noch der Bassist James Alexander und der Trompeter Ben Cauley übrig; die Rhythmusgruppe wurde jetzt durch Michael Toles (Gitarre), Willie Hall (Schlagzeug) und Allen Jones am Keyboard vervollständigt (Jones fungierte auch mit dem Stax-Toningenieur Henry Bush als Co-Produzent).
I'll Play The Blues For You erreichte im Sommer 1972 Platz 31 der R&B-Charts, aber diese relativ niedrige Notierung spiegelt den Status des Titels in der großen Bandbreite von Kings gesammelten Werken nicht adäquat wider. Der Songtitel prangte groß auf der Seite seines Tourbusses, und das völlig zu Recht, denn genau das machte Albert King: Er spielte den Blues für seine Fans. Bis zum Schluss – er starb am 21. Dezember 1992 in Memphis, dort, wo dieser Song und so viele andere seiner großartigen Stax-Titel entstanden – wusste King, dass die Musik fortbestehen würde, für die er so wichtig war.
"Den Blues wird es geben, solange die Welt existiert", prophezeiteAlbert voller Überzeugung. "Daran wird sich nichts ändern."
Various - Electric Blues - Plug It In! Turn It Up! Vol.4 Electric Blues 1970 - 2005 (Deutsch)

Read more at: https://www.bear-family.de/various-electric-blues-plug-it-in-turn-it-up-vol.4-electric-blues-1970-2005-deutsch.html
Copyright © Bear Family Records
Bewertungen lesen, schreiben und diskutieren...
mehr
Kundenbewertungen für "In Session (CD & DVD)"
Bewertung schreiben
Bewertungen werden nach Überprüfung freigeschaltet.
Weitere Artikel von Albert King & Stevie Ray Vaughan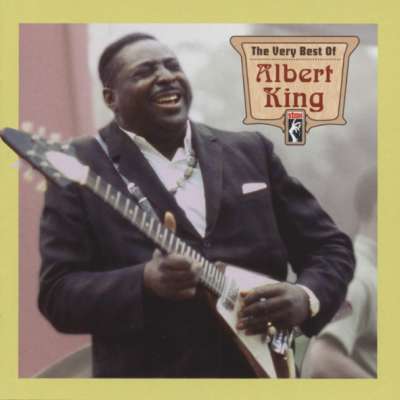 Albert King: The Very Best Of Albert King
Art-Nr.: CD302962


Artikel muss bestellt werden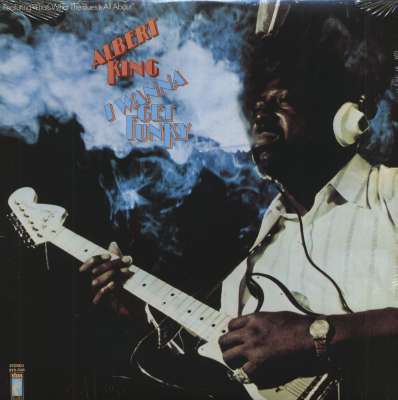 Albert King: I Wanna Get Funky (LP)
Art-Nr.: LPSTS5505


Artikel muss bestellt werden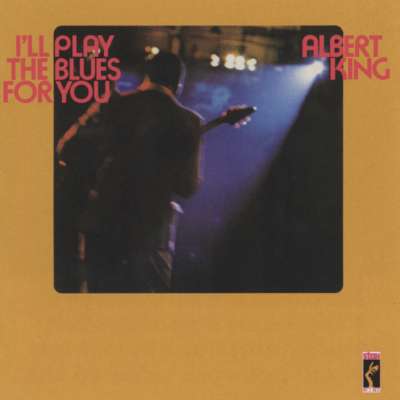 Albert King: I'll Play The Blues For You
Art-Nr.: CD33716


Artikel muss bestellt werden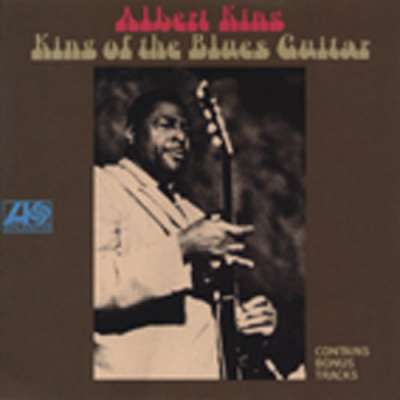 Albert King: King Of The Blues Guitar
Art-Nr.: CD82132


Artikel muss bestellt werden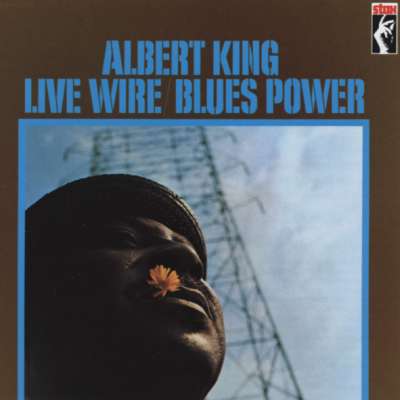 Albert King: Live Wire - Blues Power
Art-Nr.: CDSCD4128


Artikel muss bestellt werden