Der Artikel wurde erfolgreich hinzugefügt.
Benachrichtigen Sie mich, sobald der Artikel lieferbar ist.
inkl. MwSt. / zzgl. Versandkosten
Artikel derzeit nicht verfügbar, Lieferfristen von bis zu 2-3 Wochen sind zu erwarten. (soweit verfügbar beim Lieferanten - kann schneller gehen, manchmal aber leider auch nicht)
Artikel-Nr.:

LPMOV1436

Gewicht in Kg.:

0.25
(Music On Vinyl) 12 Titel - Wiederveröffentlichung des 1962 erschienenen 'Atco' LP Albums Der...
mehr
Ben E. King: Don't Play That Song (LP, 180 Gram Vinyl)
(Music On Vinyl) 12 Titel - Wiederveröffentlichung des 1962 erschienenen 'Atco' LP Albums

Der Sänger, der einen frischen Stil, einen neuen Sound und ein echtes Gefühl bietet, wird vom Publikum begeistert aufgenommen. Als die Aufnahmen von Ben E. King zu riesigen Hits wurden, war klar, dass seine warme, anspielende Stimme uneingeschränkte Zustimmung gefunden hatte. Beginnend mit Spanish Harlem (MOVLP1407), etablierten seine Platten schnell ein süßes Erfolgsmuster. Stand By Me, Amor und Don't Play That Song folgten, und ihre breite Akzeptanz garantierte einen sicheren Platz auf der Liste der Lieblingssänger.

Ben E. King greift so tief in die Emotionen eines Liedes ein, dass man sich im Moment kaum vorstellen kann, dass er auch noch etwas anderes singen könnte. Das ist nur eine Illusion, denn sie tritt abwechselnd bei jeder der zwölf Selektionen des Albums auf. Die hervorragende Abstimmung von Material und Stimme ist mitverantwortlich für dieses Phänomen. Wichtiger aber ist Ben E. Kings sensibles Verständnis für den Inhalt des Songs und die Effektivität, mit der er seine gekonnte Musikalität einsetzt.

Die Lieder, die Ben E. King singt, beschäftigen sich während des gesamten Albums mit den Freuden, den Sorgen und dem Bedürfnis nach Liebe. Erinnerungen werden geschärft, wenn er gefühlvoll über vertraute Erlebnisse singt. Vom ersten Geschmack der Liebe bis zur Ekstase erzählt er den ungleichen Verlauf der Liebe mit Geschmack und Zärtlichkeit.
Jeder wird in diesem Set seine eigenen Favoriten finden, denn jeder hat seinen eigenen persönlichen Geschmack. Obwohl der Titel des Albums etwas anderes suggeriert, ist es sicher, dass es für nichts bestimmt war, was Ben E. King hier singt. BOB ALTSHULER

Übersetzt mit www.DeepL.com/Translator

Video von Ben E. King - Don't Play That Song (LP, 180 Gram Vinyl)
Artikeleigenschaften von

Ben E. King: Don't Play That Song (LP, 180 Gram Vinyl)
Albumtitel:

Don't Play That Song (LP, 180 Gram Vinyl)

Genre

Rock'n'Roll

Geschwindigkeit

33 U/min

Plattengröße

LP (12 Inch)

Record Grading

Mint (M)

Sleeve Grading

Mint (M)

Vinyl weight

180g Vinyl

Artikelart

LP

EAN:

8718469539277

Gewicht in Kg:

0.25
King, Ben E. - Don't Play That Song (LP, 180 Gram Vinyl)

LP 1
01
Don't Play That Song (You Lied)
02
Ecstasy
03
On The Horizon
04
Show Me The Way
05
Here Comes The Night
06
First Taste Of Love
07
Stand By Me
08
Yes
09
Young Boy Blues
10
The hermit Of Misty Mountain
11
I Promise Love
12
Brace Yourself
Ben E. King Supernatural Thing - Part 1 Ben E. King Supernatural Thing - Part...
mehr
"Ben E. King"
Ben E. King
Supernatural Thing - Part 1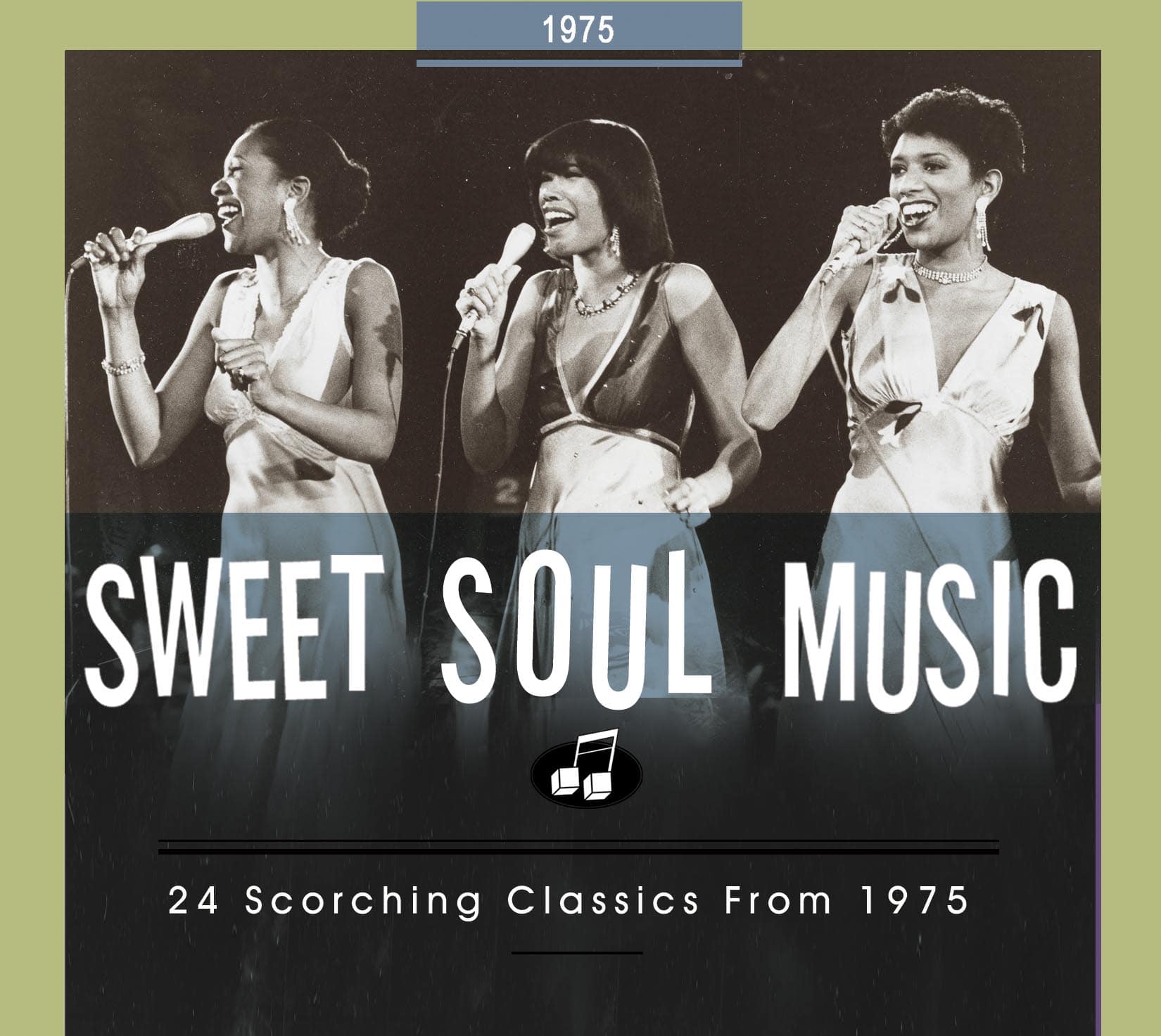 Ben E. King
Supernatural Thing - Part 1
Patti LaBelle wasn't the only '60s soul star undergoing a career renaissance in 1975. Ben E. King's heyday was long in the rearview mirror when his funky Supernatural Thing brought him back to the top of the R&B hit parade in March of '75, stopping at #5 pop. It didn't sound like him. Instead of unfurling his suave, assured baritone, King exhibited a higher range that had seldom been heard from the veteran singer.
Born Benjamin Earl Nelson on September 28, 1938 in Henderson, North Carolina, the singer moved to New York City at age nine. In 1957, he joined The Five Crowns, a veteran Harlem doo-wop quintet. "The manager, whose name was Lover Patterson, was looking for a baritone singer to join them, because one of them left. And my father had a restaurant more or less right across the street from where he lived," says King. "He came over, I guess, looking for someone to join the group." Ben fit the bill. "About the time that I wasn't busy in the restaurant, they kind of brought 'em in. We went in the back area a little bit to see what I could do," he says. "And I harmonized with the group." The new Crowns cut Kiss And Make Up for tiny R n B Records in '58.
Their big break came when The Crowns were at the bottom of an Apollo card. "I know Ray Charles was top of the bill," says King, born September 28, 1938 in Henderson, North Carolina. "During that week, I noticed that there was a whole lot of gossip going around about the management, and about the Drifters performing, and coming in late to do the shows, and all that. There were rumors that they were going to break up, and whatever. So it ended up (Drifters manager George Treadwell) had approached the group to ask us, would we be interested in becoming the new Drifters?" They were, and they did.
The new Drifters launched a brand-new R&B genre with their violin-enriched, Latin-tempoed '59 smash There Goes My Baby on Atlantic that was later called uptown soul. King fronted that one as well as the group's followup smashes Dance With Me, This Magic Moment, Save The Last Dance For Me, and I Count The Tears. But his tenure ended abruptly when he inquired about a disparity in the group's money. He was ready to go solo anyway, changing his surname to King and signing with Atlantic's Atco imprint. Drifters producer Jerry Leiber and Mike Stoller handed him the brilliant uptown soul theme Spanish Harlem, and Ben brought his own gem to the same date.
"Jerry Leiber said, 'Look, we have some time left. Do you have anything that you'd like to show us? Maybe we can do it real quick,'" he said. "Amateur piano player that I am, I showed him a song called 'Stand By Me.' He said, 'Wow!'" Spanish Harlem and Stand By Me were huge sellers in 1961, the latter sailing to #1 R&B/#4 pop. King and his gilt-edged producers kept the rhythms spicy and the orchestrations lush on his followup hits Amor, Don't Play That Song (You Lied), and I (Who Have Nothing). Ben E. racked up plenty more chart entries for Atco into 1969 before leaving the label. Then he entered into a half decade's commercial slump.
Atlantic boss Ahmet Ertegun caught his old moneymaker in concert in Miami and marveled at his updated sound, complete with higher range. Ben E. signed anew to Atlantic, working with Bert 'Super Charts' DeCoteaux and The Main Ingredient's Tony 'Champagne' Silvester as his producers. Arranger DeCoteaux conjured up a slinky groove for Supernatural Thing, penned by trombonist/bassist Haras Fyre (aka Patrick Grant) and his then-girlfriend, singer Gwen Guthrie, and waxed at Media Sound Studios in New York. It was long enough to necessitate splitting the single into two halves, Part 1 being the hit. King was back like he'd never been gone. Do It In The Name Of Love made it two major hits in a row for him that summer. In 1977, King duetted with Average White Band. He's a mainstay on the oldies circuit today.
- Bill Dahl -
Bewertungen lesen, schreiben und diskutieren...
mehr
Kundenbewertungen für "Don't Play That Song (LP, 180 Gram Vinyl)"
Bewertung schreiben
Bewertungen werden nach Überprüfung freigeschaltet.
Weitere Artikel von Ben E. King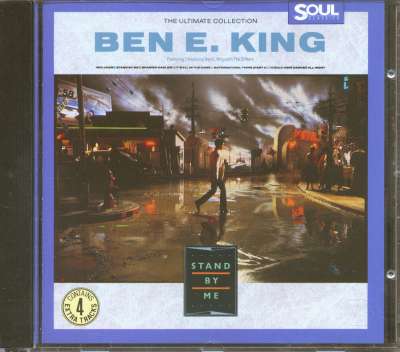 Ben E. King: The Ultimate Collection - Stand By Me (CD)
Art-Nr.: CD80213


Sofort versandfertig, Lieferzeit** 1-3 Werktage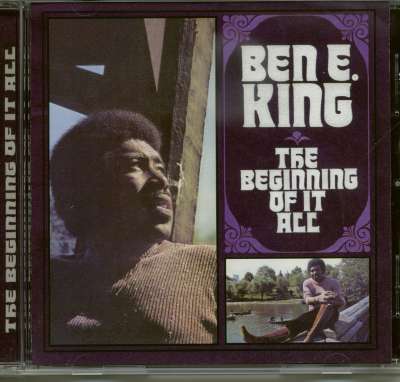 Ben E. King: The Beginning Of It All (CD)
Art-Nr.: CDCMR549


Sofort versandfertig, Lieferzeit** 1-3 Werktage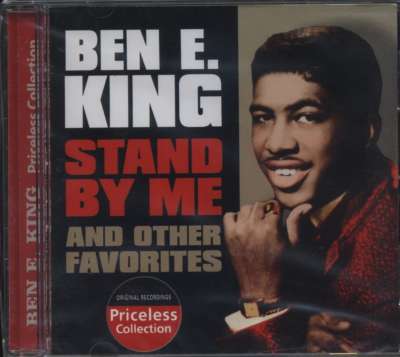 Ben E. King: Stand By Me & Other Favorites
Art-Nr.: CDCOL9528


Artikel muss bestellt werden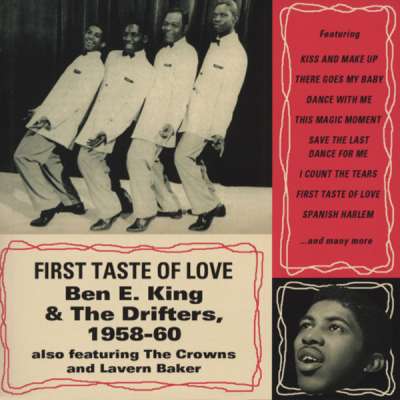 Ben E. King: First Taste Of Love (Early Works 1958-60)
Art-Nr.: CDGVC1010


Artikel muss bestellt werden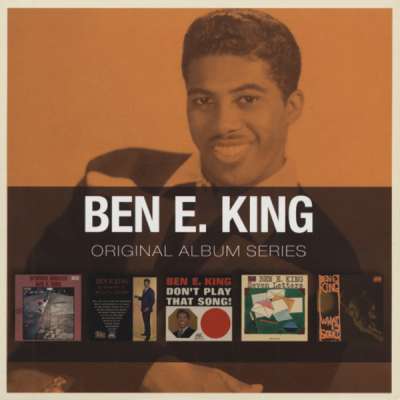 Ben E. King: Original Album Series (5-CD Slipcase)
Art-Nr.: CDRN98368


Sofort versandfertig, Lieferzeit** 1-3 Werktage