Der Artikel wurde erfolgreich hinzugefügt.
Dieser Artikel ist gestrichen und kann nicht mehr bestellt werden!
Benachrichtigen Sie mich, sobald der Artikel lieferbar ist.
Artikel-Nr.:

CDRR130

Gewicht in Kg.:

0.1
(1998/Regency) 30 songs
mehr
The Lamplighters: Bo Peep
(1998/Regency) 30 songs

Artikeleigenschaften von

The Lamplighters: Bo Peep
Albumtitel:

Bo Peep

Artikelart

CD

EAN:

8413720001301

Gewicht in Kg:

0.1
Lamplighters, The - Bo Peep

CD 1
01
Bo Peep (45 version)
02
Everything's Allright
03
Five Minutes Longer
04
It Ain't Right
05
Goody, Goody, Good Things
06
No Other One (unreleased)
07
The Kissing Bug
08
Watussi Wussi Wu
09
My Confession
10
Save Me Some Kisses
11
Those Golden Bells
12
I'm Your, Anyhow
13
Sindy
14
Lavern (unreleased)
15
Sugar Ways
16
Come On
17
Sweet Sweetheart
18
Our Love Is Here To Stay
19
Lock My Heart
20
What Will I Gain
21
Shufflin'
22
Six Mounths, Three Weeks, Two Day, One Hour
23
Look What You've Done To Me
24
All My Love
25
Tapun, Tapun (unreleased)
26
Have Love, Will Travel
27
Gig-A-Lene
28
Here's A Heart
29
Bobby, My Love
30
Sunshine
The Lamplighters I Used To Cry Mercy, Mercy There wasn't anything overly polished about...
mehr
"The Lamplighters"
The Lamplighters
I Used To Cry Mercy, Mercy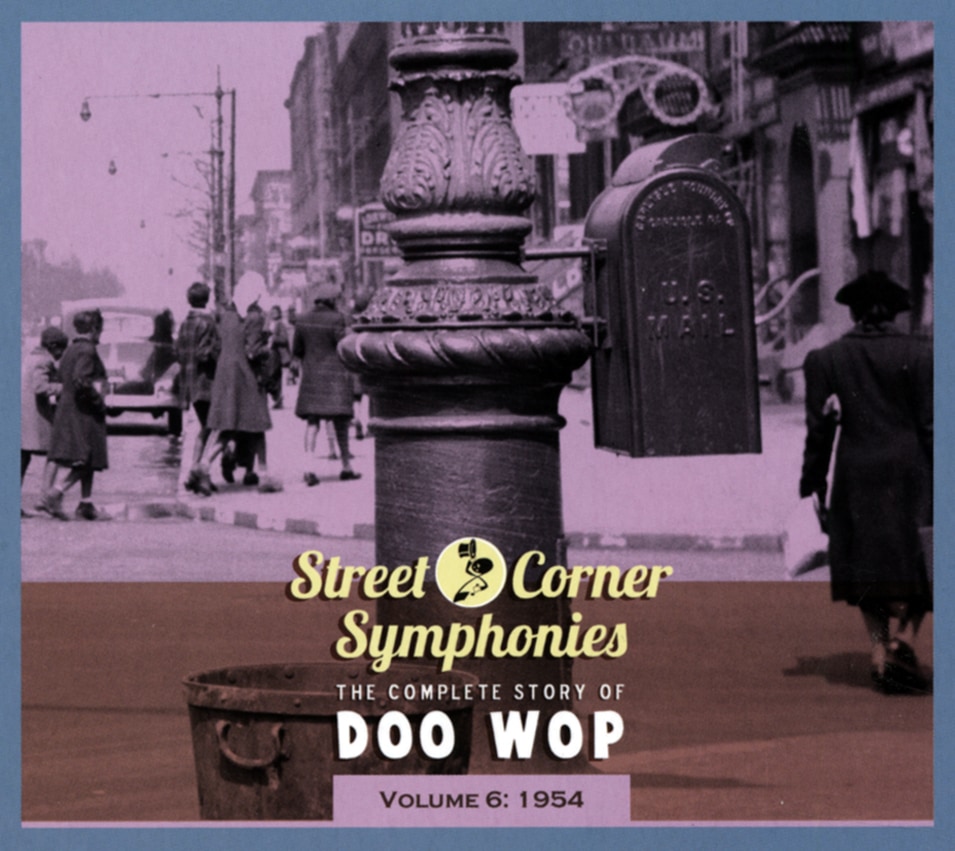 There wasn't anything overly polished about The Lamplighters. The L.A. quartet did their share of ballads, but rockers were their forte.
Like so many Los Angeles R&B tales, their saga began at the Barrelhouse, the Watts nightspot operated by Johnny Otis and Bardu Ali. Tenors Leon Hughes and Willie Ray Rockwell had put in time with The Hollywood Four Flames before teaming with bass Matthew Nelson to form a trio in 1951. They lost a Barrelhouse talent contest to tenor Thurston Harris, born July 11, 1930 (or 1931) in Indianapolis, Indiana, who brought the house down singing The '5' Royales' Help Me Somebody. Instead of licking their wounds, they brought ex-gospel singer Harris into the fold and started gigging as a quartet.
Hughes had been supplanted by Al Frazier prior to the group signing a pact with Federal Records. A&R man Ralph Bass brought them into Hollywood's Radio Recorders in the summer of '53 to cut their debut single, Turn Me Loose. Someone at Federal's parent label, King Records, named the group The Lamplighters. Lead tenor Harris often displayed a Clyde McPhatter influence on their lengthy string of Federal releases, though Rockwell wrote and fronted their encore Be-Bop Wino.
Thurston sang lead on Smootchie as well as their fourth Federal outing in March of '54, the rollicking I Used To Cry Mercy, Mercy, written by the prolific Rudolph Toombs (his name appears throughout this series). The hard-charging jump had strong gospel overtones, Harris belting with intensity before a moaning sax jumps in for a bluesy ride. The group's labelmates, The Midnighters, worked this stylistic side of the street too, and they got a lot more attention. The quartet did a fine ballad on the B-side, Tell Me You Care, that Harris penned.
The Lamplighters made more solid jumps - Ride Jockey Ride, Five Minutes Longer, Goody Good Things, I Wanna Know, Love, Rock And Thrill - that brought them into 1955, though personnel changes removed Rockwell and Nelson. Harris quit for a time too. Frazier put together a new lineup and cut for Federal as The Tenderfoots. Thurston returned and The Lamplighters were revived to cut Don't Make It So Good, a frantic Bo Peep, and Everything's All Right before Harris split for good in 1956. Frazier and two replacement Lamplighters, Carl White and John 'Sonny' Harris, added bass Rocky Wilson, Jr. and formed The Sharps, who did the yelps on a lot of Duane Eddy hits when they weren't cutting sides themselves for Jamie, Chess and Combo. They later morphed into The Rivingtons.
Thurston got off to a grand start as a solo act at Aladdin Records, covering Bobby Day and The Satellites' Little Bitty Pretty One and greatly outselling the original in late '57 (The Sharps backed him). Harris scored '58 hits with the rocking Do What You Did and another bouncy Day cover, Over And Over. He died of a heart attack on April 14, 1990.
- Bill Dahl -
Various Vol.6, Street Corner Symphonies 1954
Read more at: https://www.bear-family.de/various-vol.6-street-corner-symphonies-1954.html
Copyright © Bear Family Records
Bewertungen lesen, schreiben und diskutieren...
mehr
Kundenbewertungen für "Bo Peep"
Bewertung schreiben
Bewertungen werden nach Überprüfung freigeschaltet.
Weitere Artikel von The Lamplighters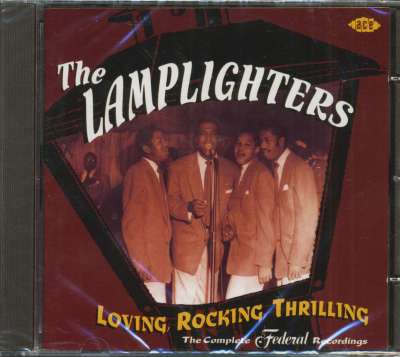 The Lamplighters: Loving, Rocking, Thrilling - The Complete...
Art-Nr.: CDCHD1040


Artikel muss bestellt werden