Der Artikel wurde erfolgreich hinzugefügt.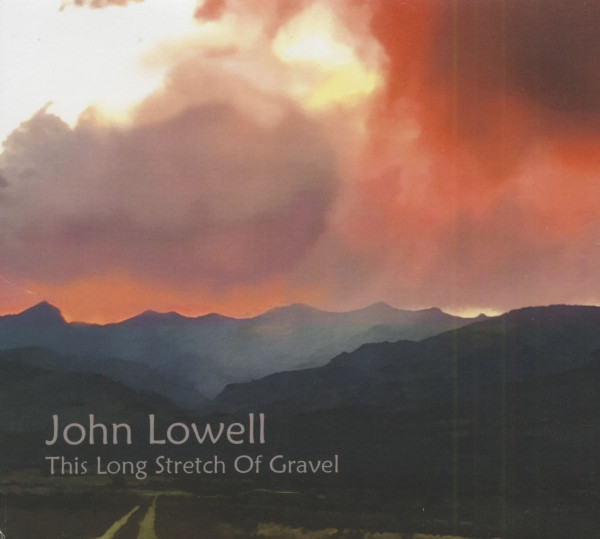 inkl. MwSt. / zzgl. Versandkosten - Abhängig vom Lieferland kann die MwSt. an der Kasse variieren.
lieferbar innerhalb 1-2 Wochen (soweit verfügbar beim Lieferanten)
Artikel-Nr.:

CDBR0010

Gewicht in Kg.:

0.1
(Beartooth Records) 12 Tracks, Digisleeve Das Album präsentiert: Missy Raines (auf allen...
mehr
Lowell, John: This Long Stretch Of Gravel (CD)
(Beartooth Records) 12 Tracks, Digisleeve
Das Album präsentiert: Missy Raines (auf allen Titeln), Joy Adams, Darol Anger, Ron Block,
Becky Buller
, Greg Cahill, Chris Coole, Jeremy Garrett, Andy Hall,
Chris Jones
,
Claire Lynch
, Stephen Mougin, Joe Newberry, Bill Payne, John Reischman, Ben Somers, Jason Thomas und Joe K. Walsh.
Diese Aufnahme ist eine Sammlung von Liedern, die
John Lowell
im Laufe der Jahre geschrieben hat - einige sind neu, andere alt, ein paar hat er zuvor mit Bands aufgenommen, in denen er zu der Zeit war, so dass er sie hier unterschiedlich behandelt hat, aber die meisten von ihnen sind überhaupt nie aufgenommen worden. Dieses Album war ursprünglich eine Aufnahme aller Duette in dem Bemühen, auf einem Thema aufzubauen, aber John Lowell hörte immer wieder verschiedene Instrumente und Stimmen in seinem Kopf, von denen er dachte, dass sie gut klingen würden. In erster Linie hatte er das Gefühl, dass er bei diesen Liedern einen Bass haben wollte, und Missy Raines war die erste Person, die ihm in den Sinn kam, so dass seine Duett-Idee ein wenig erweitert wurde - bei vielen Liedern sind es nur Missy, John und eine weitere Person. Bei ein paar von ihnen sind es vier, und ein Paar bekommt die volle Band-Behandlung.
Wo wir gerade von Bands sprechen, eines der Dinge, die John Lowell an dieser Aufnahme erfreuen, sind die Musiker, die dabei sind. Im Laufe der Jahre hat er einige der besten Musiker der Branche kennen gelernt, Musik gemacht und Freundschaften mit ihnen geschlossen. John Lowell freute sich und fühlte sich geehrt, als all die Leute, die am Ende ihre Talente meiner Musik zur Verfügung stellten, ja sagten, als er sie fragte, ob sie auf dieser Aufnahme spielen würden (er hat allerdings keine Gitarristen gebeten, darauf zu spielen). Er wollte nicht, dass sie ihn vorführen).
Es ist eine eklektische Mischung von Sachen hier. Diese Leute sind nicht alle aus der
Bluegrass
-Welt - zusätzlich zu den Standard-Bluegrass-Instrumenten sind Klavier, Cello und Tenorsaxophon zu hören. John Lowell hebt sich das Didgeridoo für die nächste CD auf. Die Aufnahme war ein Werk der Liebe.
Lowell, John - This Long Stretch Of Gravel (CD)

1
01
Fergus County Jail
02
The Daydreamer's Waltz
03
Without You Being Here With Me
04
A World Far Beyond
05
New Phase Of The Moon
06
Black Eyed Susie
Velvet Western Sky
07
Ben Bullington Radio Id
08
Walking My Blues Away
09
The Last To Know
10
Jerusalem's Choir
11
Bodie
12
Good Things Are Coming My Way
Bewertungen lesen, schreiben und diskutieren...
mehr
Kundenbewertungen für "This Long Stretch Of Gravel (CD)"
Bewertung schreiben
Bewertungen werden nach Überprüfung freigeschaltet.