Der Artikel wurde erfolgreich hinzugefügt.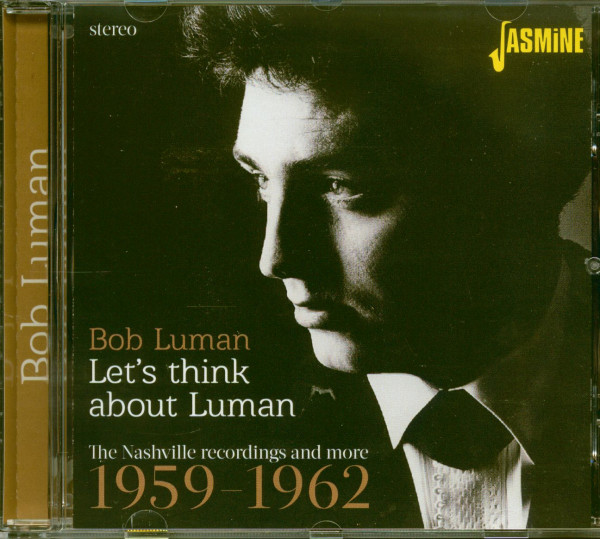 inkl. MwSt. / zzgl. Versandkosten - Abhängig vom Lieferland kann die MwSt. an der Kasse variieren.
nur noch 2x verfügbar
Sofort versandfertig, Lieferzeit** 1-3 Werktage
Artikel-Nr.:

CDJAS954

Gewicht in Kg.:

0.1
(2016/Jasmine) 30 Tracks, 1959-1962 - Bob Luman's 'Let's Think About Living' was one of the...
mehr
Bob Luman: Let's Think About Luman (CD)
(2016/Jasmine) 30 Tracks, 1959-1962 -
Bob Luman
's 'Let's
Think
About Living' was one of the wittiest and catchiest pop hits of 1960 - a chart marker all around the world and a record that should have set the singer up for a lengthy career at the top. Unfortunately for Bob he received his call up to the US Army just as the record was breaking and could not fully promote any of his excellent follow-ups due to being in the military for nearly two years. Despite Uncle Sam's intervention Luman kept his career going and eventually became a successful country artist towards the other end of the decade. That's another story for another sales note however. Jasmine's new Luman anthology concentrates on the years 1959-62 and features every recording that he made during that time frame. 'Let's Think About Luman' collects the A and B-sides of 11 singles plus all the tracks from Bob's 1960 album that were not originally issued as 45s. All but four of the tracks were recorded in Nashville and feature accompaniment from the city's A-team of musicians - the same ones who played on hits by Elvis,
Roy Orbison
,
Johnny Tillotson
,
Patsy Cline
, the
Everly Brothers
and scores more. As an artist affiliated with Acuff-Rose Music, Bob also had access to the work of some of the best local writers of the 50s and 60s, among them John D Loudermilk,
Hank Williams
,
Don Gibson
and the prolific husband and wife team of Boudleaux and Felice Bryant - all of whose work is featured here. It was a shame for Bob that the Army got in the way of his plans for stardom, but the music he made and couldn't properly promote was never less than first rate, as this essential collection proves.
Artikeleigenschaften von

Bob Luman: Let's Think About Luman (CD)
Bob Luman Es ist eine klassische amerikanische Geschichte. Es klingt fast mythisch, und es...
mehr
"Bob Luman"
Bob Luman
Es ist eine klassische amerikanische Geschichte. Es klingt fast mythisch, und es würde sicher einen tollen Film machen. Und niemand hätte die Rolle besser spielen können als Bob Luman.
Hier ist dieser dreckige, arme Junge aus Ost-Texas, geboren 1937 und aufgewachsen in den langweiligen, engstirnigen Tagen der frühen 1950er Jahre, der sich seinen Weg durch die High School bahnt und versucht, sich zwischen seinen beiden Lieben zu entscheiden: Baseball und Musik. Er ist zu verkabelt, um in der Schule gut zu sein. Es ist schwer, stillzusitzen, und die Konzentration auf amerikanische Geschichte und praktische Mathematik kommt nicht in Frage. Manchmal führen ihn seine Gedanken zum Baseball-Diamanten. Er schlägt nach Macht oder macht die Art von Fängen, die man auf Highlight-Rollen sieht, und raubt jemand anderem einen Treffer. Manchmal denkt er daran, mit seiner Gitarre auf der Bühne zu stehen, seine eigene Band zu spielen und wie Lefty Frizzell oder Webb Pierce zu klingen oder wer auch immer in den Charts ist.
Aber irgendwo in der Tiefe, auf einer Ebene, die er nicht einmal beschreiben kann, ist die Musik nicht ganz das, wonach er sucht. Es fehlt etwas. Der Auftritt ist OK; er liebt es, auf der Bühne zu stehen und das Publikum zu bearbeiten. Es ist die Musik selbst, die nicht gerade befriedigend ist. Aber wo sonst kann er es hinbringen? Welche Möglichkeiten gibt es für einen jugendlichen weißen Jungen in Texas um 1954? Wenn nicht Country-Musik, was dann? Sicherlich nicht die schreckliche Popmusik, die manche Erwachsene hören. Das ist nicht die Art von Sänger, die er ist. Und er ist nicht schwarz, was die Art von Musik ausschließt, die er manchmal spät in der Nacht auf Stationen wie WLAC in Nashville hört. Aber, Junge, die Blues- und R&B-Sounds, die er immer öfter hört, sind wirklich ansprechend.
Und dann passiert es wie in einer Art Hollywood-Filmdrehbuch. Es ist sehr plötzlich und fast von diesem Moment an gibt es kein Zurück mehr. Was Bob Luman nicht weiß, ist, dass er nicht der Einzige ist, dem es passiert. Aber nichts davon ist im Moment wichtig. Der Punkt ist, dass Luman fast sofort ein anderer Mensch ist. Plötzlich weiß er, was er tun will. Baseball wird in den Hintergrund treten und in seiner Freizeit etwas zu tun haben. Musik, diese neue Art von Musik, wird bestimmen, wer er ist und was er tut.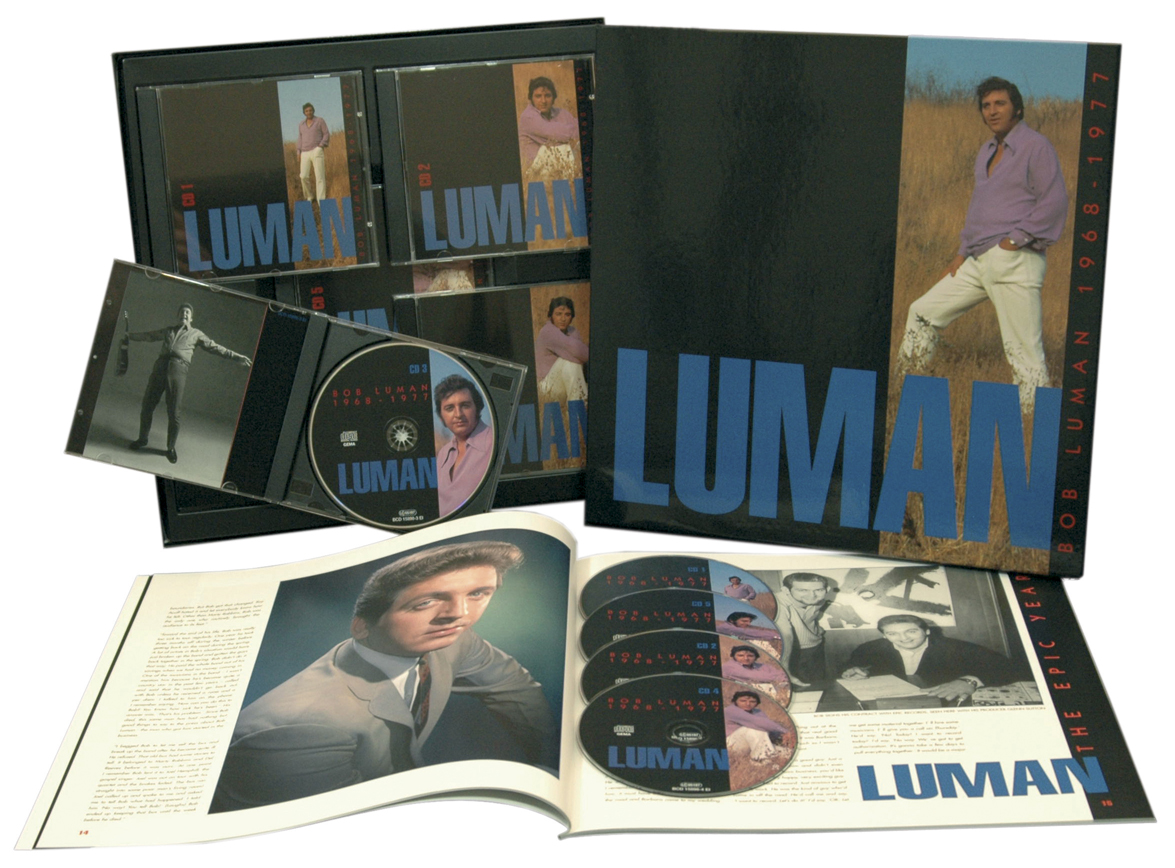 Seine Geschichte wird im Laufe der Jahre viele Male von Presseagenten, Musikjournalisten und Bob selbst erzählt und verschönert. Die offizielle Version lautet: Bobby Glynn Luman wurde am 15. April 1937 in Blackjack, einer kleinen Gemeinde nahe der osttexanischen Stadt Nacogdoches, geboren. Er besuchte die High School in Kilgore und lernte Gitarre von seinem Vater, der auch Geige und Mundharmonika beherrschte. J. C.'Coot' Luman war, in den Worten von Bobs Frau Barbara, "ein echter John Wayne-Typ". Ein harter, kompromissloser Kerl, der trotzdem eine echte Schwäche für seinen Sohn hatte.
Bob war Frontmann einer ziemlich traditionellen Country-Band. Im August 1955 änderte sich das alles. Elvis Presley, bündig mit dem Erfolg einiger Sun Records, kam durch Texas. Eine Geschichte besagt, dass Lumans Mädchen die Show zuerst gesehen oder gehört hat und die Ereignisse am nächsten Tag an Bob berichtet hat. Er war sich nicht sicher, was er von ihrer Geschichte halten sollte, aber er spürte, dass etwas geschah, und er musste es überprüfen. An diesem Abend gingen sie beide zu dem seltsam aussehenden jungen Mann mit Koteletten und schwenkbaren Hüften. Das war, um ein Klischee zu leihen, der erste Tag in Bob Lumans Leben.
aus Heft BCD16985 -- Bob Luman Bob Luman - Bob Rocks
Lesen Sie mehr unter: https://www.bear-family.de/luman-bob-bob-luman-bob-rocks.html
Copyright © Bear Family Records
from booklet BCD16985 -- Bob Luman Bob Luman - Bob RocksRead more at: https://www.bear-family.de/luman-bob-bob-luman-bob-rocks.html
Copyright © Bear Family Records
Bewertungen lesen, schreiben und diskutieren...
mehr
Kundenbewertungen für "Let's Think About Luman (CD)"
Bewertung schreiben
Bewertungen werden nach Überprüfung freigeschaltet.
Weitere Artikel von Bob Luman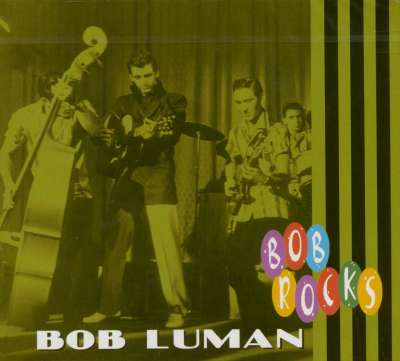 Bob Luman: Bob Luman - Bob Rocks
Art-Nr.: BCD16985


Sofort versandfertig, Lieferzeit** 1-3 Werktage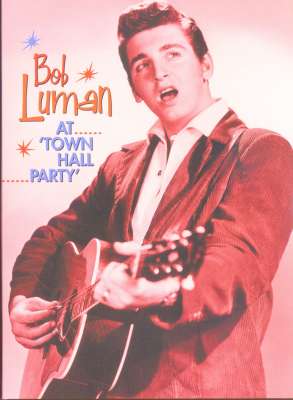 Bob Luman: Bob Luman - At Town Hall Party (DVD)
Art-Nr.: BVD20004


Sofort versandfertig, Lieferzeit** 1-3 Werktage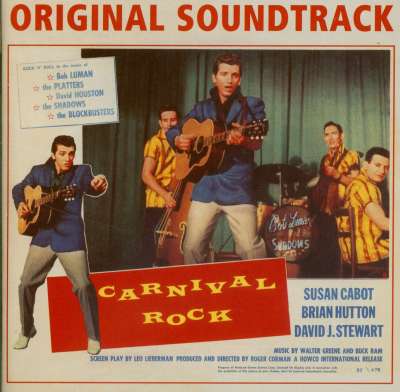 Bob Luman & Others: Carnival Rock - Original 1957 Soundtrack (CD)
Art-Nr.: ACD25003


Sofort versandfertig, Lieferzeit** 1-3 Werktage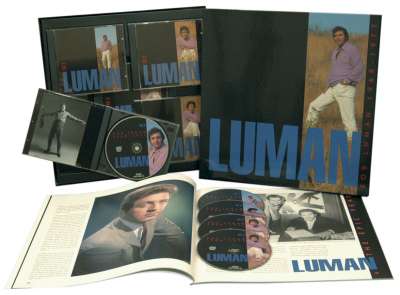 Bob Luman: Luman, 1968-1977 (5-CD Deluxe Box Set)
Art-Nr.: BCD15898


Sofort versandfertig, Lieferzeit** 1-3 Werktage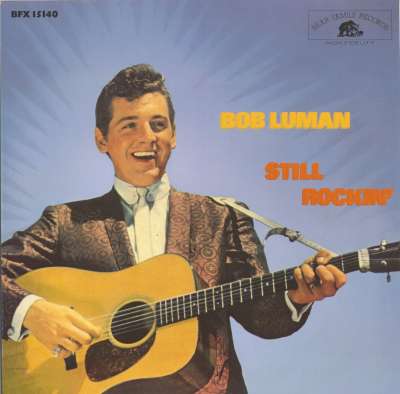 Bob Luman: Still Rockin' (LP)
Art-Nr.: BFX15140


Sofort versandfertig, Lieferzeit** 1-3 Werktage