Der Artikel wurde erfolgreich hinzugefügt.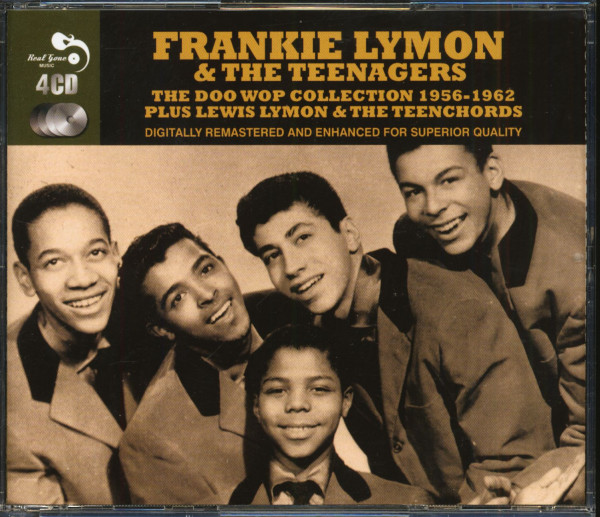 Benachrichtigen Sie mich, sobald der Artikel lieferbar ist.
inkl. MwSt. / zzgl. Versandkosten - Abhängig vom Lieferland kann die MwSt. an der Kasse variieren.
Artikel derzeit nicht verfügbar, Lieferfristen von bis zu 2-3 Wochen sind zu erwarten. (soweit verfügbar beim Lieferanten - kann schneller gehen, manchmal aber leider auch nicht)
Artikel-Nr.:

CDRGM124

Gewicht in Kg.:

0.195
(Real Gone Music) 81 Tracks - 1956-1962 - Enthält neben den Singles und Alben von Frankie Lymon...
mehr
Frankie Lymon & The Teenagers: The Doo Wop Collection 1956-1962 Plus (4-CD)
(Real Gone Music) 81 Tracks - 1956-1962 - Enthält neben den Singles und Alben von Frankie Lymon & The Teenagers auch Lymons Solo Platten, eine Single der Teenagers ohne Frankie, sowie Aufnahmen seines Bruders Lewis Lymon mit den Teen Chords!
Frankie Lymon and the Teenagers waren eine New Yorker Doo Wop Gruppe, bestehend aus Joe Negroni, Herman Santiago, Jimmy Merchant und Sherman Garnes, die sich um das außergewöhnliche Talent ihres Leadsängers gruppierten, dem 13jährigen Frankie Lymon, der sich bereits bei ihrem ersten großen Hit "Why Do Fools Fall in Love" auszeichnen konnte. Sein Gesang und seine Darbietungsfähigkeiten, weit jenseits seines tatsächlichen Alters, machten nicht nur The Teenagers zu einer weit überdurchschnittlichen Gruppe, sondern führte auch dazu, dass Lymon der erste schwarze Teenager Popstar wurde. Obwohl nur für knappe 18 Monate zusammen, entwickelten Lymon & the Teenagers einen enormen Einfluss, ermöglichten damit erst das Entstehen verschiedener "Kid"-Vokalgruppen und lieferten Berry Gordy eine wichtige Inspiration, seine ursprünglichen Motown Produktionen an Lymons originalem Vokalstil zu orientieren.
Artikeleigenschaften von

Frankie Lymon & The Teenagers: The Doo Wop Collection 1956-1962 Plus (4-CD)
Albumtitel:

The Doo Wop Collection 1956-1962 Plus (4-CD)

Genre

Doo-Wop

Artikelart

CD

EAN:

5036408164827

Gewicht in Kg:

0.195
Frankie Lymon and The Teenagers Frankie Lymon wurde am 30. September 1942 in New York City...
mehr
"Frankie Lymon & The Teenagers"
Frankie Lymon and The Teenagers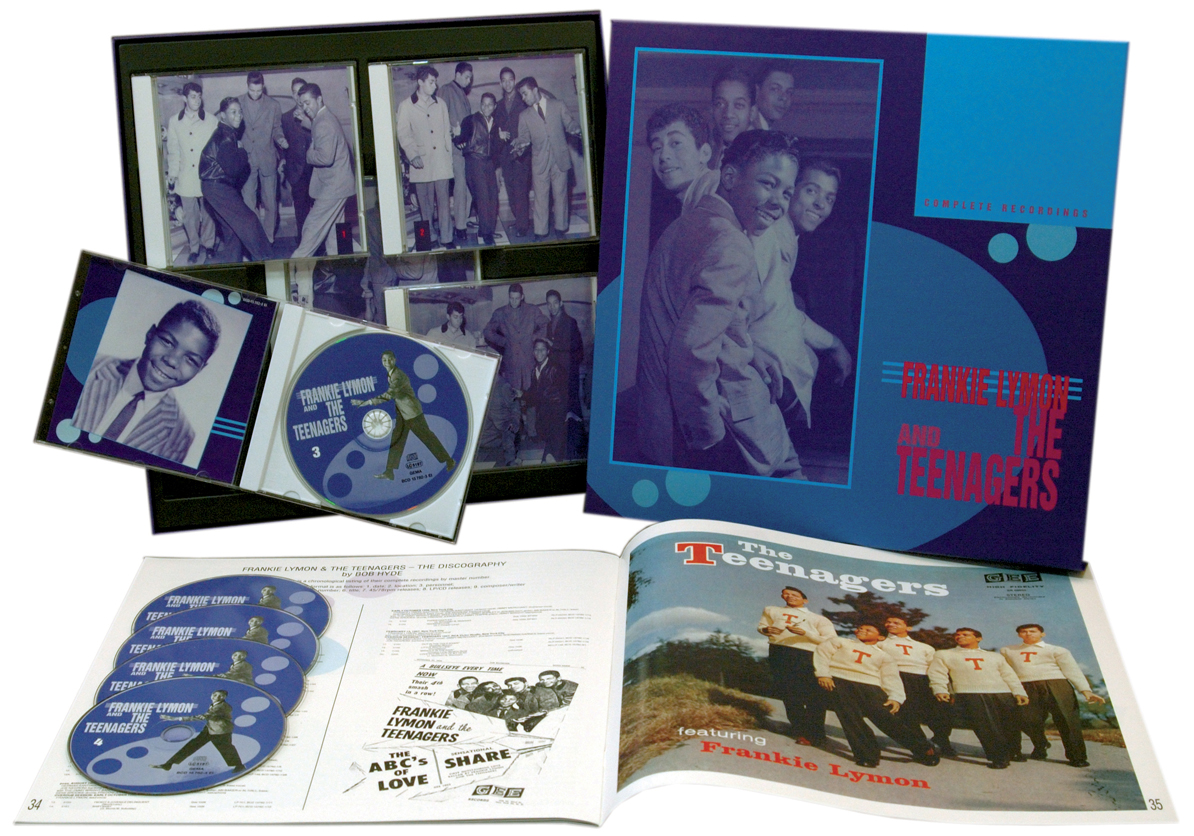 Frankie Lymon wurde am 30. September 1942 in New York City geboren. Sein Vater, ein Amateursänger, sang mit einer Kirchengruppe und bald darauf arbeiteten seine jungen Söhne Howard, Jr., Frankie und Lewis in einer Juniorversion seiner Gruppe. 1954 spielten Frankie und Howard Jr. bereits Bongos und Congas in einer Mambo-Gruppe namens "Esquires". Neben Auftritten an Frankies Schule, der Edward W. Stitt Junior High in Washington Heights, traten die Esquires mindestens einmal bei der Amateur Night des Apollo Theaters auf.

Wie alle Schulen im Großraum New York in den frühen 1950er Jahren hatte auch Stitt seinen Anteil an Amateursängern. Zu diesen gehörten Jimmy Merchant und Sherman Marlow Garnes. Merchant, geboren am 10. Februar 1940, sang, seit er neun Jahre alt war. Er und Garnes, geboren am 8. Juni 1940, teilten die Liebe zum Harmoniegesang. Sie schlossen sich zwei Freunden aus der Nachbarschaft an, Joe Negroni, geboren am 8. September 1940, und Herman Santiago, geboren am 18. Februar 1941, und nannten ihre Gruppe die Hermines mit Santiago als erstem Tenor, Merchant als zweitem Tenor, Negroni als Bariton und Garnes als Bass. Nachdem sie ehemalige Schulkameraden, die Cadillacs, als Gäste bei einer der Schul-Talentshows gesehen hatten, wählten die Jungen einen neuen Namen: Coupe DeVilles.

Sie kannten Frankie, der direkt gegenüber von Santiago wohnte, bereits, und bei einer Probe in der Schule fragte Frankie, ob er mit den Coupe DeVilles bei einigen ihrer Lieder mitsingen könne. Der 12-Jährige schlüpfte schnell in die Harmonie-Routinen und zeigte ein überschwängliches Showbusiness-Flair. Sowohl die Lymon-Gruppe als auch das Coupe DeVilles machten sich bei der Amateurshow gut, und Frankie begann von da an mit den älteren Jungs zu singen. Er sang die hohe Tenorstimme in den Harmoniepartien und Duetten mit Santiago, und das Quintett nannte sich selbst Premiers. Santiago war der übliche Leadsänger, und die Lieder, die sie sangen, waren die R&B-Hits des Tages wie Hearts Of Stone, Work With Me, Annie, Have Mercy Baby und Shake A Hand.

Die Anwesenheit eines 12-Jährigen war nicht allzu ungewöhnlich. Kinderstars" wie Little Esther, Teresa Brewer und der neunjährige Boogie-Woogie-Star Sugar Chile Robinson hatten schon immer ihren Platz im Musikgeschäft. Und das Beste daran ist, dass die Premiers sogar ein paar originelle, unveröffentlichte Lieder zu singen hatten, was für den Erfolg in diesem Geschäft unabdingbar ist. Originalmaterial war der Schlüssel, der die Türen zu den Aufnahmestudios öffnete. Die Plattenfirma konnte einen Hit veröffentlichen und die Tantiemen kassieren, und die meisten bestanden auf neuem Material von neuen, unerprobten Künstlern.

Die Premierminister arbeiteten alle zusammen, um neue Songs zu entwickeln. Herman Santiago brachte eine eingängige Rhythmusnummer über "going downtown" (eine beliebte Teenager-Aktivität in den 1950er Jahren) mit dem Titel I Want You To Be My Girl ein. Im Publikum einer der Amateurshows der Premierminister saß Richard Barrett, dessen Valentines selbst einen Hit hatten. Barrett kannte die Premiers. Er wohnte über dem Lebensmittelladen, in dem Frankie arbeitete, und hatte die Gruppe oft an der Straßenecke singen gehört. Außer als Leadsänger für die sehr beliebten Valentines arbeitete Barrett als Talentsucher für George Goldners Rama/Gee Records und lud die Premiers zum Vorsingen für die Compagnie ein. Eines der Lieder, das sie ausprobierten, war Why Do Birds Sing So Gay mit Frankie als Leadsänger, und Goldner war von dem Lied und Frankie's Stimme beeindruckt. Er sagte, Frankie solle von da an die Hauptrolle singen, und offenbar war es Goldners Idee, den Text und den Titel in Why Do Fools Fall In Love zu ändern und auch den Gruppennamen in The Teenagers zu ändern.

Es gibt mehrere Versionen über den Ursprung des berühmtesten Liedes der Gruppe. Einige sagen, es stamme von einem Nachbarn in Sherman Garnes' Gebäude, andere sagen, Frankie habe es selbst geschrieben, wieder andere behaupten, es sei von Herman Santiago und Jimmy Merchant geschrieben worden. Jahre später, nach jahrelangen Rechtsstreitigkeiten, wird Why Do Do Fools Fall In Love Morris Levy und Frankie Lymon zugeschrieben. Für Urheberrechtsinhaber gibt es viel Geld, viel mehr, als die Interpreten je sehen werden, wenn sie das Kleingedruckte auf ihren Verträgen nicht lesen. Jimmy Merchant erinnerte sich,

"Wir waren unwissend. Wir haben Verträge nicht verstanden. Wir wussten nicht, was Verlagswesen war. Wir wussten nichts über Prozentsätze. Sie sagten: 'Wir kümmern uns um Sie, das Geld wird da sein, wenn Sie 21 werden', und wir glaubten ihnen.

Der Song wurde zuerst Frankie Lymon und George Goldner zugeschrieben. Goldner behauptete, er habe das Lied von der ursprünglichen Schreibweise in die aufgenommene Version umgewandelt. Frankies Name im Abspann sollte angeblich helfen, das Lied als "Liebesgedicht eines Teenagers" zu vermarkten. Merchant and Santiago war sich bewusst, dass Frankie genauso wenig über Urheberrechte und Veröffentlichungen wusste wie der Rest von ihnen, und so konnten Merchant and Santiago keinen Groll gegen ihn hegen. sagte Merchant,

"Frankie hat bei diesem Lied kaum etwas gemacht. Es waren Herman und ich. Am Anfang war ich wütend auf Frankie, aber im Laufe der Jahre wurde mir klar, dass er von diesen Leuten völlig manipuliert wurde.

Um den Schlamm weiter zu verwässern, verkaufte Goldner 1964 seine Firma an Morris Levy und schrieb einen Brief an das Register für Urheberrechte, in dem es hieß...
Frankie Lymon & The Teenagers Complete Recordings (5-CD)
Read more at: https://www.bear-family.com/lymon-frankie-und-the-teenagers-complete-recordings-5-cd.html
Copyright © Bear Family Records
Bewertungen lesen, schreiben und diskutieren...
mehr
Kundenbewertungen für "The Doo Wop Collection 1956-1962 Plus (4-CD)"
Bewertung schreiben
Bewertungen werden nach Überprüfung freigeschaltet.
Weitere Artikel von Frankie Lymon & The Teenagers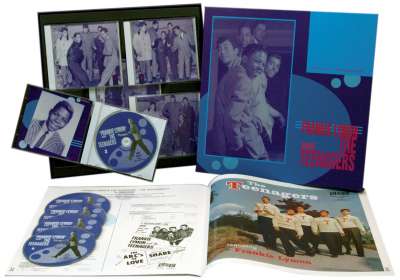 Frankie Lymon & The Teenagers: Complete Recordings (5-CD Deluxe Box Set)
Art-Nr.: BCD15782


Sofort versandfertig, Lieferzeit** 1-3 Werktage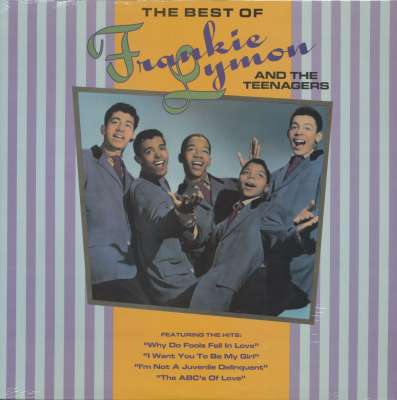 Frankie Lymon & The Teenagers: The Best Of Frankie Lymon & The Teenagers (LP)
Art-Nr.: LPR170918


Artikel muss bestellt werden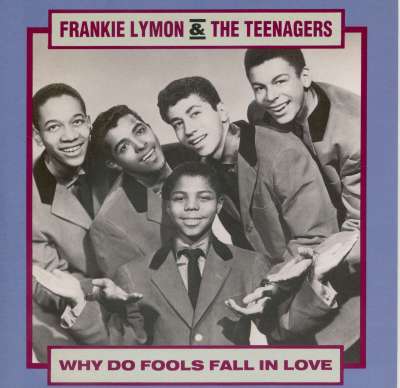 Frankie Lymon & The Teenagers: Why Do Fools Fall In Love - Goody Goody (7inch,...
Art-Nr.: 45RLTE1


Sofort versandfertig, Lieferzeit** 1-3 Werktage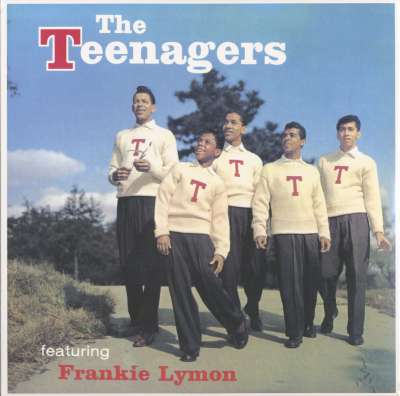 Frankie Lymon & The Teenagers: The Teenagers Featuring Frankie Lymon (LP)
Art-Nr.: LP2011014


Sofort versandfertig, Lieferzeit** 1-3 Werktage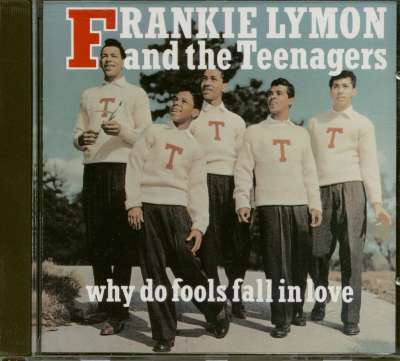 Frankie Lymon: Why Do Fools Fall In Love
Art-Nr.: CDINS5054


Sofort versandfertig, Lieferzeit** 1-3 Werktage