Der Artikel wurde erfolgreich hinzugefügt.
Dieser Artikel ist gestrichen und kann nicht mehr bestellt werden!
Benachrichtigen Sie mich, sobald der Artikel lieferbar ist.
Artikel-Nr.:

CDREL7072

Gewicht in Kg.:

0.107
Bobby Marchan: The Booty Green - Pure New Orleans R&B (CD)
(Relic) 18 tracks
Artikeleigenschaften von

Bobby Marchan: The Booty Green - Pure New Orleans R&B (CD)
Albumtitel:

The Booty Green - Pure New Orleans R&B (CD)

Genre

R&B, Soul

Artikelart

CD

EAN:

0724075707229

Gewicht in Kg:

0.107
Bobby Marchan There Is Something On Your Mind, Part 2 Bobby Marchan There Is...
mehr
"Bobby Marchan"

Bobby Marchan
There Is Something On Your Mind, Part 2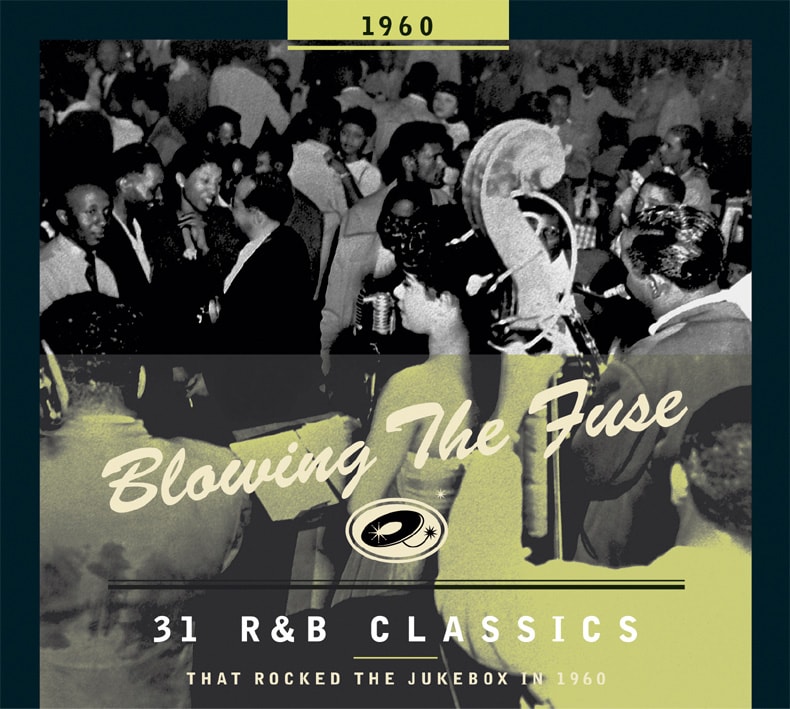 Bobby Marchan
There Is Something On Your Mind, Part 2
We encountered Bobby Marchan on earlier volumes as the vocalist for Huey 'Piano' Smith. His pseudo-French name was fraudulent (his real name was Oscar James Gibson) and he was born some way north of New Orleans in Youngstown, Ohio on April 30, 1930. In 1953, Marchan organized a troupe of female impersonators called the Powder Box Revue that was booked into New Orleans' Dew Drop Inn for several weeks.
Finding the city's relaxed moral climate to his liking, he moved into a room above the Dew Drop. His early career in New Orleans is covered in other volumes, but by 1960 he had parted company from Huey Smith and was working in St. Louis. "After 'Kansas City' became a hit," recalled Fire/Fury Records president Bobby Robinson, "I got a call from Bobby Marchan. He was working in the mid-West as a female impersonator. He said, 'I'm doing one of Big Jay McNeely's songs in my act. It's called 'There Is Something On Your Mind,' and I've given it a real different arrangement. I'd like you to record me doing it.' I asked him to send me a dub of the song. He said, 'There's a little Playland here where you can record your voice for 50 cents.' So I told him to go to the Playland, sing the song acappella and send it to me. Several days later, this acetate of Bobby's arrives, and it was so different I thought it could be a hit. I called Bobby, and told him to meet me in Chicago. Lefty Bates, who played lead guitar, helped me put the date together.
They did it as one long song, and I couldn't decide whether to shorten it or not, but I knew the record wouldn't have the same effect if we didn't release the whole thing, so I decided to divide it into two parts. I started Part Two where Bobby began his monolog. That was one of the first raps, you know. Soon people began requesting Part Two, which really gave the record a second lease on life." Bobby Robinson's southern promo rep, Marshall Sehorn, told John Broven that Marchan sold a copy tape to Chess, while Ace Records considered that they already had Marchan under contract. Robinson had to stump up a $12,900 bond to sidestep an injunction against the record, but issued it anyway. Despite the fact that this came on the heels of Big Jay's version and despite the litigation, it was a big hit, topping the R&B charts and reaching #31 on the Hot 100.
Marchan died December 5, 1999, aged 69, and Big Jay's original version of There Is Something On Your Mind is included on our '1959' volume.
Various - Blowing The Fuse 1960
Bewertungen lesen, schreiben und diskutieren...
mehr
Kundenbewertungen für "The Booty Green - Pure New Orleans R&B (CD)"
Bewertung schreiben
Bewertungen werden nach Überprüfung freigeschaltet.
Weitere Artikel von Bobby Marchan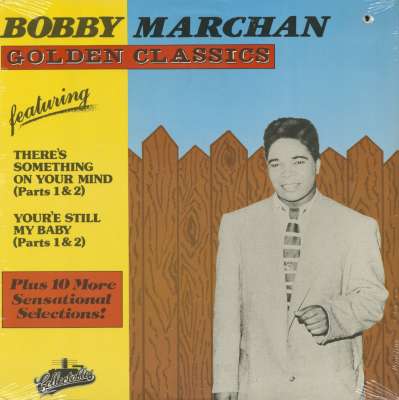 Bobby Marchan: Golden Classics (LP)
Art-Nr.: LPCOL5113X


Sofort versandfertig, Lieferzeit** 1-3 Werktage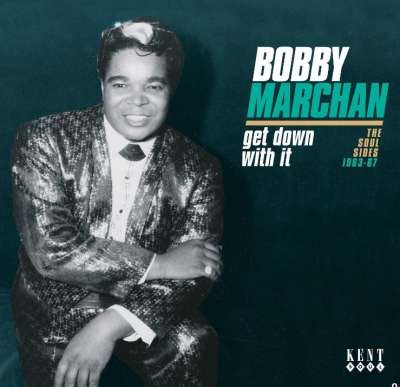 Bobby Marchan: Get Down With
Art-Nr.: CDKEND357


Artikel muss bestellt werden