Der Artikel wurde erfolgreich hinzugefügt.
Joe Meek
They Were Wrong - Joe's Boys Vol.1 2-CD
Dieser Artikel ist gestrichen und kann nicht mehr bestellt werden!
Benachrichtigen Sie mich, sobald der Artikel lieferbar ist.
Artikel-Nr.:

CDCMQDD1457

Gewicht in Kg.:

0.2
This wildly-ecltectic compilation of Joe Meek productions is essentially a collectors-oriented...
mehr
Joe Meek: They Were Wrong - Joe's Boys Vol.1 2-CD
This wildly-ecltectic compilation of
Joe Meek
productions is essentially a collectors-oriented set, featuring 38 sides unabailable elsewhere on CD (indeed, 22 of them make their CD debuts herein), plus a further 11 previously-unreleased tracks - including, as a special bonus, a pair of Joe's own immortal demo's.
Artikeleigenschaften von

Joe Meek: They Were Wrong - Joe's Boys Vol.1 2-CD
Meek, Joe - They Were Wrong - Joe's Boys Vol.1 2-CD

CD 1
01
Voodoo Woman
LEYTON, John
02
They Were Wrong
CARSON, Chad
03
Come On Let's Go
HEINZ
04
Teenage Love
COX, Michael
05
Hey There Senorita
CAVELL, Andy
06
Big, Big Fella
DOWLANDS
07
Just Too Late
JAY, Peter & THE BLUE MEN
08
Tomorrow I'll Be Gone
MORGAN, Davy
09
It Matters Not
DOUGLAS, Mark
10
Since You Went Away
TEMPLE, Gerry
11
Muscles
WAYNE, Ricky
12
Guess That's The Way It Goes
CAHRLES, Don
13
The Big Beat Drum
CHRISTIAN, Neil
14
Andy
CAVELL, Andy
15
Heart Of A Teenage Girl
CHAKIRIS, George
16
Just Keep On Dreaming
STARR, Freddie
17
Value For Love
RIO, Bobby & THE REVELLES
18
Break Ups
DOWLANDS
19
Lips Were Redder On You
COLORADOS
20
Daybreak
CHARLES, Don
21
There's Something I Got To Say
DOUGLAS, Mark
22
Ducks Away From My Fishin'
CHRIS & THE STUDENTS
23
Hurt Me
CONRAD, Jess
24
So Nice To Walk You Home
TEMPLE, Gerry
25
Magic Star
HOLLYWOOD, Kenny
26
The Song Of The Pine Tree
McCORD, Richard
27
Because
GREGORY, Iain
28
Baby Blue
STARR, Freddie & MIDNIGHTERS
29
Don't You Understand
ADAMS, Dave
30
Long Tall Jack (demo)
MEEK, Joe
Meek, Joe - They Were Wrong - Joe's Boys Vol.1 2-CD

CD 2
01
Thunder & Lightning
LEYTON, John
02
A Fool In Love (undubbed vers.)
CARSON, Chad
03
In My Way
KAYE, Dave
04
Temptation Baby
VINCENT, Gene
05
Lucky Star
CHARLES, Don
06
The Road To Love
CHRISTIAN, Neil
07
The Wonderful Story Of Love
HOLLYWOOD, Kenny
08
Boy Meets Girl
RIO, Bobby & THE REVELLES
09
Come Back To Me
STARR, Lee & THE ASTRALS
10
Upside Down
DOUGLAS, Mark
11
There Was A Time
VICTOR, Tony
12
For All Time
COX, Miachael
13
Always On A Saturday
CAVELL, Andy
14
Mr Lovebug
GREGORY, Ian
15
Never Cry On Someone's Shoulder
STARR, Freddie
16
Friendship
JAY, Peter & THE BLUE MEN
17
Little Sue
DOWLANDS
18
Tell You What I'll Do
TEMPLE, Gerry
19
Ridin' The Rails
DEAN, Billy
20
Johnny, My Johnny
LEYTON, John
21
The Other Side Of The Track
CRISTO, Bobby
22
If My Heart Wre A Storybook
VENTURA, Toby
23
The Night You Told A Lie
GREGORY, Iain
24
Go On Then
WAYNE, Ricky
25
I Saw Pity
BIRDS OF PREY
26
I Learned To Yodel
LENNON, Jimmy & THE ATLANTICS
27
Over The Hill
PETER, CHRIS & THE OUTCASTS
28
September In The Rain
PAUL & RITCHIE & CRYIN' SHAMES
29
You've Got To Have A Gimmick Today
CHECKMATES
30
End Of The World
HEINZ
31
I've Been Good To You (demo)
MEEK, Joe
Joe Meek Meek kam aus Gloucester und machte seinen National Service in der RAF als...
mehr
"Joe Meek"
Joe Meek
Meek kam aus Gloucester und machte seinen National Service in der RAF als Radiotechniker in den frühen fünfziger Jahren. 1953 kam er heraus und arbeitete als Ingenieur im IBC-Studio, damals eines von nur zwei unabhängigen Studios in London. Dort hat er Rekorde von Frankie Vaughan (`Green Door '), Denis Lotis, Lita Roza, Shirley Bassey, Anne Shelton, Harry Secombe und Petula Clark entworfen. Im Jahr 1956 arbeitete Meek für Denis Preston in Lans-downe Studios, wo er Ingenieur bei mehreren Lonnie Donegan's frühen Hits war, darunter "Cumberland Gap" und "Do not You Rock Me Daddy-O" sowie Trad Jazz Aufzeichnungen von Humphrey Lyttelton und Chris Barber. Er begann auch im Songwriting zu taumeln und 1958 schrieb Tommy Steele's Tut A Ring On Her Finger '. Als er Lansdowne 1960 verließ, baute Meek sein eigenes Studio in einer Wohnung oberhalb eines Geschäftes in Holloway, North London und baute es mit £ 3.000 im Wert von Second-Hand-Ausrüstung.
Er nannte es RGM Sound und gleichzeitig aktiviert sein eigenes Label, Triumph, gegen alle Chancen zu einer Zeit, wenn britischen Pop wurde von den drei großen Labels monopolisiert. Eine Coverversion eines amerikanischen Hit, "Angela Jones" von Michael Cox, erreichte die Top Ten im Juni 1960, aber keiner von Triumphs anderen Releases war erfolgreich und Meek setzte das Label zugunsten von Tape-Lease-Deals mit den Majors ein. Er trat im darauffolgenden Jahr mit John Leytons unheimlichem, futuristischem "Johnny Remember Me" und "Wild Wind", Mike Berrys ergreifendem "Tribute to Buddy Holly" und einigen kleineren Hits der Outlaws (mit Richie Blackmore), die viele von Meeks Künstlern unterstützten Aufzeichnung. 1962 veröffentlichte eine Kombination von Meeks Session-Musikern ein Instrumental, das er mit dem Titel "Te! Star" unter dem Namen der Tornados schrieb, der seinen größten Verkaufstreffer erwies und in Großbritannien und Amerika die Nr. 1 erreichte.
In der Produktion bleibt es noch weit vor den zeitgenössischen Rekorden. Die Tor-Nados folgten mit einigen etwas weniger erfolgreichen Aufzeichnungen, darunter "Robot", "Globetrotter" und "Eiscreme-Mann", die in der darauffolgenden Merseybeat-Wahnsinn überschwemmt wurden. Trotzdem erzielte Meek Anfang 1963 mit Mike Berrys "Do not You Think It's Time" und 1964 mit dem Honeycombs "Have I The Right", fand aber in der Mitte der Sechziger die harte Arbeit. Er hatte keine Hits im Jahr 1966 und konfrontiert mit zunehmender Angst durch persönliche Probleme, blies sein Gehirn mit einer Schrotflinte am 3. Februar 1967.
Bewertungen lesen, schreiben und diskutieren...
mehr
Kundenbewertungen für "They Were Wrong - Joe's Boys Vol.1 2-CD"
Bewertung schreiben
Bewertungen werden nach Überprüfung freigeschaltet.
Weitere Artikel von Joe Meek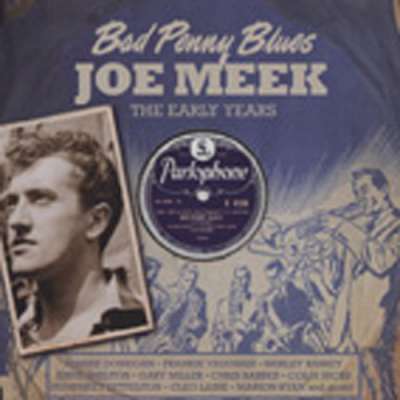 Joe Meek: Bad Penny Blues (2-CD) - Early Joe Meek Years
Art-Nr.: CDGVC2026


Artikel muss bestellt werden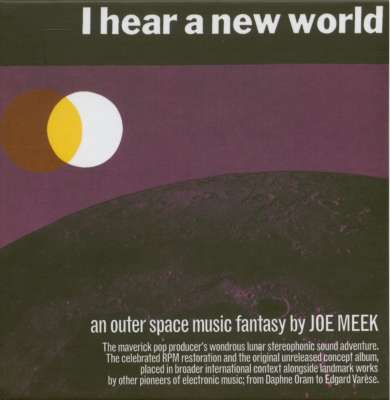 Joe Meek: I Hear A New World - An Outer Space Music...
Art-Nr.: CD334908


nur noch 1 verfügbar
Sofort versandfertig, Lieferzeit** 1-3 Werktage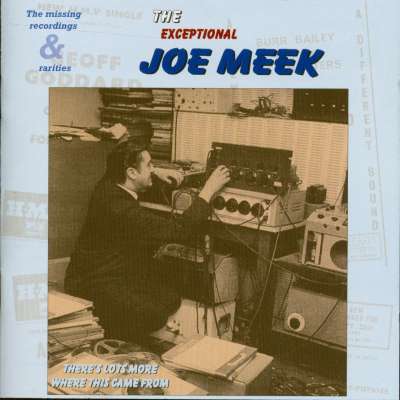 Joe Meek: The Exceptional Joe Meek (CD)
Art-Nr.: CDHR304


nur noch 2 verfügbar
Sofort versandfertig, Lieferzeit** 1-3 Werktage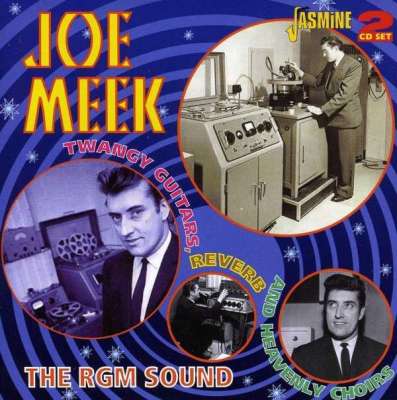 Joe Meek: Twangy Guitars, Reverb And Heavenly Choirs (2-CD)
Art-Nr.: CDJAS726


Artikel muss bestellt werden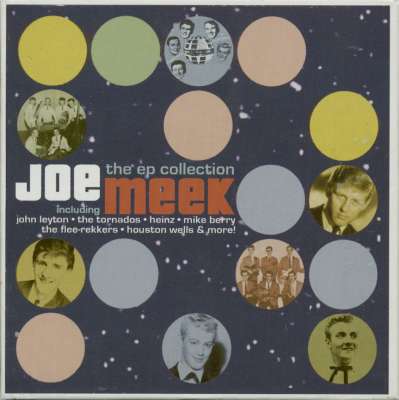 Joe Meek: The EP Collection (12-CD Cube Box)
Art-Nr.: CDCMXBX1461


die letzten 1 verfügbar
Sofort versandfertig, Lieferzeit** 1-3 Werktage