Der Artikel wurde erfolgreich hinzugefügt.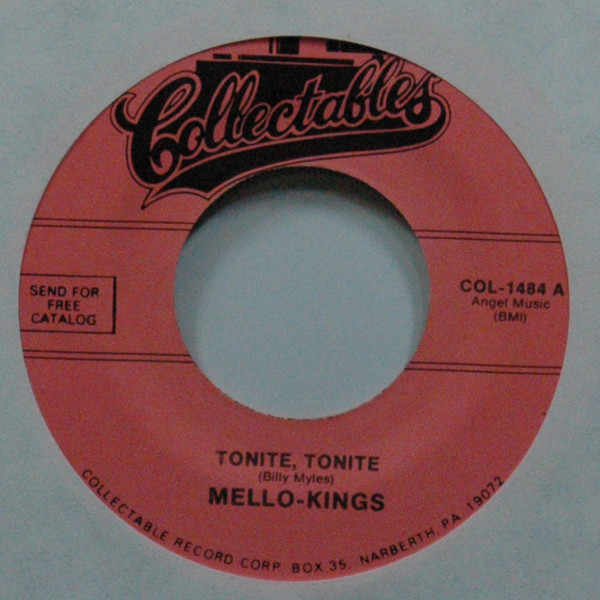 Benachrichtigen Sie mich, sobald der Artikel lieferbar ist.
inkl. MwSt. / zzgl. Versandkosten
Artikel derzeit nicht verfügbar, Lieferfristen von bis zu 2-3 Wochen sind zu erwarten. (soweit verfügbar beim Lieferanten - kann schneller gehen, manchmal aber leider auch nicht)
Artikel-Nr.:

45COL1484

Gewicht in Kg.:

0.05
Mello-Kings: Tonite, Tonite b-w Do Baby Do 7inch, 45rpm
Artikeleigenschaften von

Mello-Kings: Tonite, Tonite b-w Do Baby Do 7inch, 45rpm
Albumtitel:

Tonite, Tonite b-w Do Baby Do 7inch, 45rpm

Genre

R&B, Soul

Record Grading

Mint (M)

Sleeve Grading

Mint (M)

Geschwindigkeit

45 U/min

Plattengröße

Single (7 Inch)

Artikelart

7inch

EAN:

4000127768995

Gewicht in Kg:

0.05
The Mello-Kings Tonite, Tonite Weiße Gruppen assimilierten den echten...
mehr
"Mello-Kings"
The Mello-Kings
Tonite, Tonite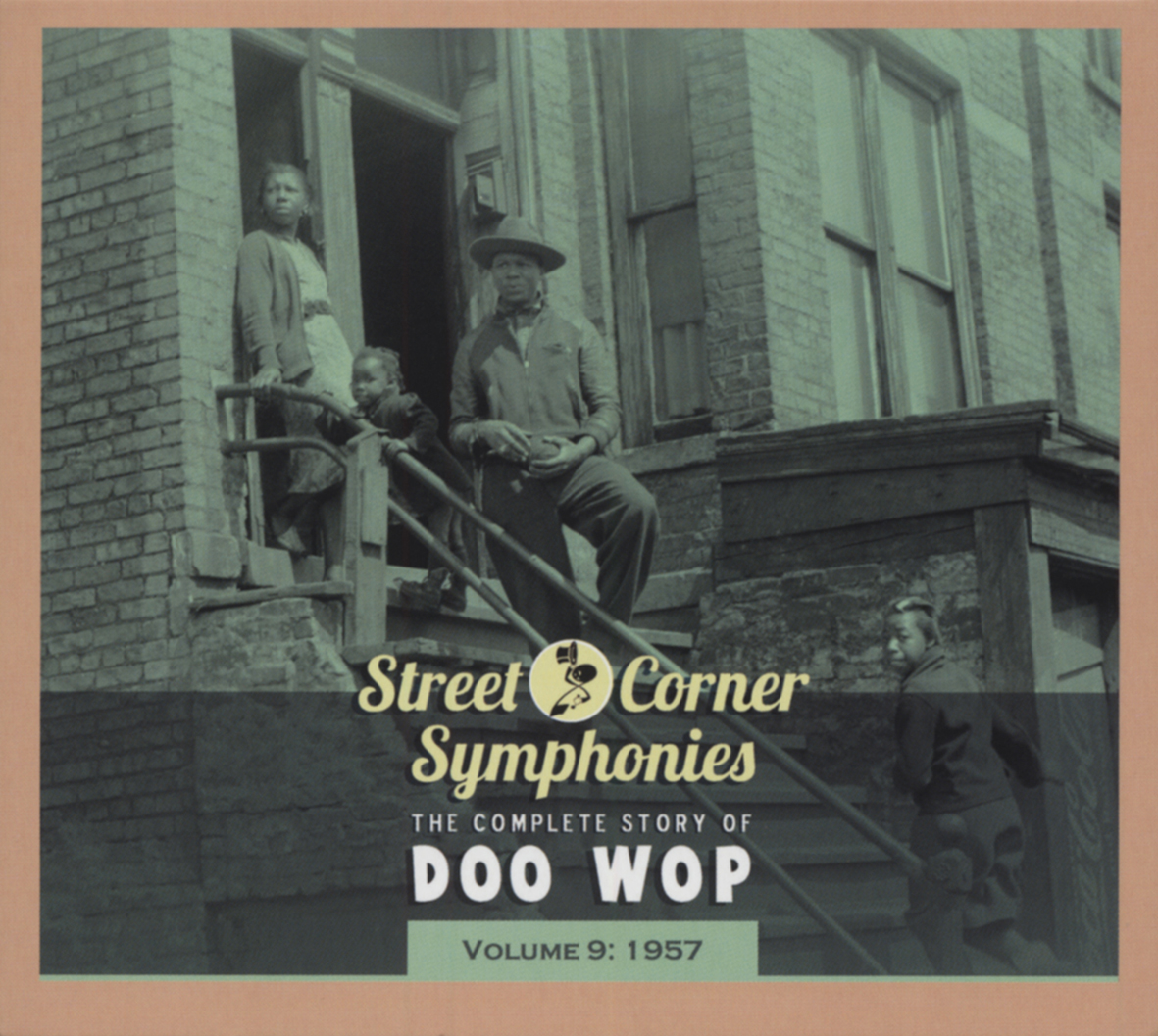 Weiße Gruppen assimilierten den echten Straßeneckensound so genau, dass die Zuhörer nicht erkennen konnten, dass sie nicht Afroamerikaner waren. Fallbeispiel: Die Mello-Kings, deren Tonite, Tonite, einen so universellen Reiz besaßen, dass sie sich im November'57 einen Schein im Regal Theater von Chicago mit R&B Belter Big Maybelle, Screamin' Jay Hawkins und dem texanischen Bluesgitarristen Frankie Lee Sims teilten.

Von Mount Vernon, New York, war ihre Formation anders als die ihrer innerstädtischen Brüder. Die Brüder Bob und Jerry Scholl (Lead-Tenor und High-Tenor) und der zweite Tenor Eddie Quinn kamen 1956 zusammen, als sie für eine Produktion der Washington High School "South Pacific" vorsingen. Der Pianist Dick Levister organisierte sie in The Mellotones, zusammen mit Bariton Neil Arena und Bass Larry Esposito.

Al Silver, Besitzer von New York's Herald Records, lud sie ein, frisches Material von Billy Myles, einem Liedermacher aus Greenville, North Carolina, der gerade in der New Yorker Szene auftaucht, zu hören. Sie entschieden sich für Myles' hübsche Ballade Tonite, Tonite und schnitten sie bei ihrem ersten Herald-Date zusammen mit Levisters tobender Do Baby Do (Bob Scholl vor beiden). Die erste Pressung stellte die Gruppe als The Mellotones in Rechnung, aber eine Gruppe mit dem gleichen Namen genoss gleichzeitig einen Hit auf Gee mit Rosie Lee. Silber unterdrückt Tonit, Tonit wie von The Mello-Kings. Es schaffte es bis auf Platz 77 im Spätsommer, aber das spiegelt nicht die Popularität des Songs wider. Es wurde Anfang 61 als Oldie aber Goodie neu aufgelegt und blieb bei #95 stehen.

"Das ist eine der Top 5, sagen sie, Oldies aber Goodies", behauptete der verstorbene Myles, der 1958 seinen eigenen Hit mit The Joker (That's What They Call Me) auf Silver's Ember Imprint hatte.

Bob Crewe und Frank Slay schrieben The Mello-Kings' erste Herald Zugabe, die fröhliche Sassafras, aber es hat diesen Herbst nicht getroffen (vielleicht hätten sie Myles' Chapel On The Hill auf der B-Seite verschieben sollen). Kurz vor Jahresende veröffentlichten Herald ihre Ballade The Only Girl (I'll Ever Love), komponiert von Levister und Quinn, und im folgenden Frühjahr sangen die Mello-Kings Valerie, die von Paul Evans mitgeschrieben wurde. Arena war in diesem Frühjahr aus der Tür, was die vierköpfige Besetzung des britischen Films'Sweet Beat', der Tonite, Tonite (Myles und die fünf Satins waren auch dabei) nachahmte, erklärt. Auch Esposito ging bald wieder weg, was die Abholung von Tony Pinto und Louis Jannacone erforderlich machte. Das neue Line-Up hat den infektiösen Chip Chip Ende 58 gewachst.

Herald veröffentlichte Mello-Kings Singles bis 1961. Eine einmalige Single für Lescay in'62 schloss den Katalog der Gruppe ab, aber die Gebrüder Scholl, Jannacone und Pinto arbeiteten am Ende des Jahrzehnts an Richard Naders Rock'n'Roll-Revival-Shows. Leider ertrank Bob Scholl 1975, aber Jerry führt immer noch eine Besetzung von Mello-Kings an.


- Bill Dahl -
Various Street - Corner Symphonies 1957 Vol.9
Read more at: https://www.bear-family.de/various-street-corner-symphonies-1957-vol.9.html
Copyright © Bear Family Records
Bewertungen lesen, schreiben und diskutieren...
mehr
Kundenbewertungen für "Tonite, Tonite b-w Do Baby Do 7inch, 45rpm"
Bewertung schreiben
Bewertungen werden nach Überprüfung freigeschaltet.