Der Artikel wurde erfolgreich hinzugefügt.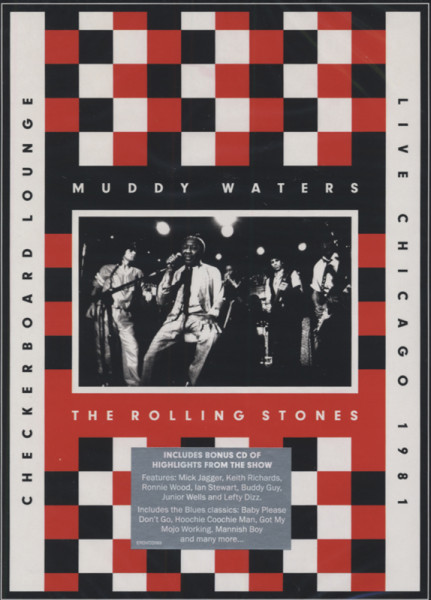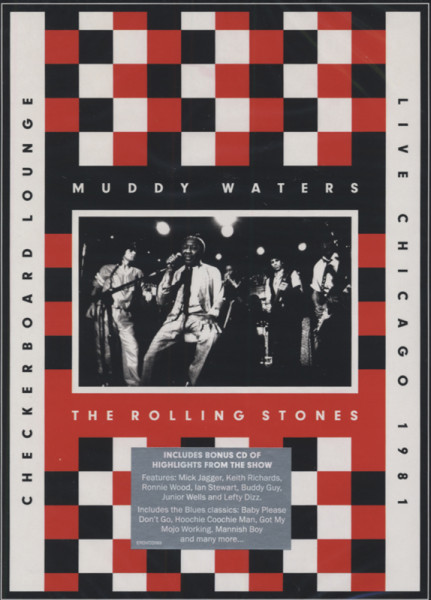 Dieser Artikel ist gestrichen und kann nicht mehr bestellt werden!
Benachrichtigen Sie mich, sobald der Artikel lieferbar ist.
Artikel-Nr.:

DVDERE946

Gewicht in Kg.:

0.1
(1981 'Eagle Vision') (105:15/18) DVD - NTSC - 4:3 - Region code free. Am 22. November...
mehr
Muddy Waters & The Rolling Stones: Live At The Checkerboard Lounge (DVD)
(1981 'Eagle Vision') (105:15/18)
DVD - NTSC - 4:3 - Region code free.

Am 22. November 1981, während ihrer Mammut-Amerika-Tournee, kamen die Rolling Stones in Chicago an. Erste Adresse für die Stones war natürlich die Checkerboard Lounge, um den legendären Muddy Waters live zu sehen, denn Muddy Waters und die Chicago Blues-Männer sind die musikalischen Wurzeln der Stones. Natürlich dauerte es nicht lange, bis Mick Jagger, Keith Richards, Ronnie Wood und Ian Stewart auf die Bühne geholt wurden und auch noch Buddy Guy, Junior Wells und Lefty Dizz hinzukamen. Es war ein einzigartiges Ereignis, das glücklicherweise auch noch gefilmt wurde. Diese Filmaufnahmen wurden jüngst von den original Filmbändern restauriert, der Sound frisch abgemischt und von Bob Clearmountain neu gemastert. Das tolle Ergebnis liegt nun vor, eine unglaubliche Blues-Nacht, die als offizielle Veröffentlichung allen Freunden des Blues, den Fans der Stones und aller weiteren Künstler auf dieser großartigen DVD nicht nur zugänglich gemacht wurde, sondern zum Abfeiern einlädt!&nbsp,

Der Blues hat ein Baby, sie nannten es Rock'n'Roll!

"THE BLUES HAD A BABY," Muddy Waters sang, "and they named it rock and roll." This winter's night in 1981, the blues and its baby had a family reunion, a spiritual fusion of the Blues King and the World's Greatest Rock and Roll Band. It took place on the stage at the tiny Checkerboard Lounge, Buddy Guy's juke joint on Chicago's South Side.
The Rolling Stones took their name from Muddy's sinister song Rollin' Stone, which the lads were listening to in 1962, twelve years after Muddy recorded it. Twenty years on, they had become the song, and with this unrehearsed jam session, the prodigal sons are rolling home to pay homage to their progenitor.

Muddy Waters moved from the Mississippi Delta to Chicago in 1943, His early recordings for Chicago's Chess Records juiced the Mississippi blues, adapting the acoustic style to the electric guitar. His 1948 recordings Can't Be Satisfied and I Feel Like Going Home electrified Chicago, injecting the energy and power of a streetcar into what had been the mule's loping rhythm. His career took off. Throughout the 1950s, Muddy was the most renowned bluesman, traveling to England in 1958 where he ignited the souls of those who would become America's mid-60s British Invasion. The Rolling Stones first met Muddy on their pilgrimage to the Chess Studios for the 1964 recording of Five By Five (he was arriving as they were, and personally helped them load in their amps.) Their paths crossed a few more times, but never before was there a jam like this night at the Checkerboard.

The night kicks off with Muddy's band warming up the instruments and the house, playing a couple classics to whet the appetite for star time, ladies and gentlemen, star time! Muddy, meanwhile, began the evening like he began all his later gigs—with a bottle of Piper-Heidsieck Gold Label champagne. Harmonica master Mojo Buford, evoking the Native American's nickname for the Mississippi River—"Father of Waters", introduces Muddy as "Father of Blues" and when Muddy straps on his guitar, his band's sound deepens, is instantly imbued with the broad and majestic Mississippi night sky, and with the suggestion of what lurks in the darkest shadows at the crossroads.

Listen to Muddy play that slide guitar and you hear what connects the blues to rock and roll. On Country Boy he eases into it, first sliding up and down the neck like a howling wind, a force that gathers power as it rumbles across the open spaces. Full of fury, the strokes shorten to repeated stabs—a fierce pummeling, then briefly lengthen as if taking a breath only to stab again and again. Other players had done this on an acoustic guitar, but when Chicagoans, and then the rest of the world, heard Muddy doing it on an electric, it was like he'd unlocked the power of lightning.
Muddy's flash wasn't only musical. Strutting about the stage, boasting and bragging, he was godlike, heroic: the men wanted to be him, the women wanted to have him. This charged machismo of Muddy's blues spoke directly to the young Mick and Keith. Pop stars of the time delivered flaccid' drivel compared to the direct thrust of these blues. Sinatra had the virility, but he crooned when these kids wanted to zoom. Muddy had been in his 30s when he'd created these songs that touched the teenaged souls of Mick, Keith, Charlie, Bill, and Brian (and Ronnie and Ian, too). How much more power, then, could these young men pull from the electrified instruments and the higher-powered amps?

During Baby Please Don't Go, the empty table by stage front suddenly filled with the Stones. Overcoats are quickly shed, Mick musses his hair and Keith swigs from a bourbon bottle. The house lady—wearing something in her hair made from curlers and pieces of the Russian Sputnik—arrives with shot glasses, but Muddy's already got Mick coming up to the stage. No time to warm his voice, Mick speaks a couple lines and then breaks into song. Muddy grins as wide as an LP and beams with pride: His legacy lives!

"What about Keith?" Muddy asks, and Mick repeats the behest, a mischievous grin on his face, indicating something like, "Come on bro, I'm sharing this stage with the real deal and you gotta get you some too." Keith has ingested Muddy's essence, evident by his rock and roll entrance: He walks atop the long table to the stage, hugs the house lady and her hair thing, straps on his axe and launches into a solo. His playing is like the jeweler's black velvet that makes the diamond shine. Muddy radiates, Mick's dancing, Ron Wood joins and this small stage is getting tight y'all, and the music's getting loose, and the union is like the natural elements that once combined to make the Mississippi River flow backwards, that have torn land and lives from the fertile Mississippi Delta. Muddy extends his arms at the song's conclusion and Mick, Keith and Ronnie quickly clasp them—a pride of lions, regal, indomitable, fearsome.

There's only one song in the world that can follow that moment, and Muddy breaks into it: Hoochie Coochie Man, the very title stating the twin pillars of the blues and rock and roll: sex and power. Mick's gone to church, shouting encouragement to Muddy, sending him deeper and higher, and when Mick takes a verse, Muddy's the elder preacher egging his protégé on. "I'm the hoochie coochie man," Muddy sings and then gestures between himself and Mick, singing with emphasis, "the whole damn world knows we here."

The banter and swagger continue through the slide-heavy Long Distance Call and then into Muddy's paean to manhood, Mannish Boy. The greatest of Chicago's blues players appear, answering this clarion call: Buddy Guy, Junior Wells (who taught a younger Mick some harmonica tricks), and Lefty Dizz. Others will join this jam, and it's hard to tell who's enjoying whose company more, nor does it matter—Mick writhes like a lithe go-go dancer, so excited he's chewing his fingers, a kid in a candy store. Keith's swinging his guitar like a nine-pound hammer, and Ronnie's euphoric. Junior belts a verse like he's leading the Army of God, Buddy can't stop smiling, and Lefty hugs everyone, a scene of lost cousins reunited. Above them all, the rock from which Mt. Rushmore was cut, there's mighty Muddy "Mississippi" Waters.
The night, as all nights, was fleeting but its impact—enormous. In two years time, Muddy would succumb to cancer, and in three decades—where we find ourselves now—we can revel in the marriage between the greats, the love and grit rising from the shared stage. Blues and rock and roll were democracy in action, shot from six-strings, shouted from husky throats. They were the twin heads of the roiling beast, the screaming war cries of underdogs, of youth culture, the voice of the disenfranchised that justly triumphed over the mainstream establishment. "These boys did so good," Muddy says from the stage. "I love them all. Bless their hearts." Amen, blues preacher, amen.
Robert Gordon Author of Can't Be Satisfied: The Life and Times of Muddy Waters


Video von Muddy Waters & The Rolling Stones - Live At The Checkerboard Lounge (DVD)
Artikeleigenschaften von

Muddy Waters & The Rolling Stones: Live At The Checkerboard Lounge (DVD)
Albumtitel:

Live At The Checkerboard Lounge (DVD)

Genre

Blues

Artikelart

CD

EAN:

5034504994676

Gewicht in Kg:

0.1
Muddy Waters Die Beziehung des Songschreibers Willie Dixon zu Muddy Waters bei Chess...
mehr
"Muddy Waters & The Rolling Stones"
Muddy Waters
Die Beziehung des Songschreibers Willie Dixon zu Muddy Waters bei Chess Records begann mit I'm Your Hoochie Coochie Man (siehe CD 3). Auf der Herrentoilette von Waters' langjährigem Stamm-Auftrittsort, Club Zanzibar, übergab Dixon den Song Muddy Waters. In der Zukunft produzierte der stattliche Bassist mit Hoffnung auf weitere üppige Tantiemen in schneller Folge weitere Songs, die sich stets als erfolgreich für Muddy erwiesen.
"1954 schrieb er 'Just Make Love To Me', 'I'm Ready' und 'Natural Born Lover'", erläuterte der 1983 verstorbene Waters. "Er schrieb 1954 drei sehr erfolgreiche Songs für mich." Just Make Love To Me, inzwischen besser bekannt unter dem Titel I Just Want To Make Love To You, erreichte im Sommer dieses Jahres Rang 4 der R&B-Charts. Exakt diese Platzierung schaffte im Herbst darauf die Macho-Hymne I'm Ready – über einen Kerl, der so tough ist, dass er eine "Pistole mit Axt-Knauf" trägt, die "Grabsteinkugeln" verschießt, und der so mutig ist, dass er TNT trinkt und Dynamit raucht.
Im Gegensatz zur Behauptung auf dem blau-weißen Label hatte Muddy bei der Aufnahme gar nicht zur Gitarre gegriffen. Warum auch, hatte er doch eine herausragende Band hinter sich! Obwohl der Harpspieler jetzt selbst ein echter Star war, bestand Leonard Chess darauf, dass Little Walter im Studio weiterhin mit Waters arbeitete; sein unglaubliches Solo auf der chromatischen Mundharmonika über zwei Chorusse von I'm Ready muss damals wohl jeden Bluesharper verblüfft haben. Der Pianist Otis Spann ratterte in perfekter Übereinstimmung mit seinem prahlenden Boss über die Tasten, und der immer verlässliche Jimmy Rogers hielt mit seiner Rhythmusgitarre alles bombenfest zusammen. Dixon am Kontrabass und Fred Below am Schlagzeug waren die kompakteste Kombination der Chicagoer Szene jener Zeit, im Studio die perfekte Ergänzung zum Inbegriff des Blues-Ensembles aus Chicago. Sie entwickelten urbanen Blues für die breite Masse.
Muddy behielt bis zuletzt seinen großen Respekt für die Chess-Brüder. "Leonard Chess war einer der besten Gauner in diesem Geschäft", sagte Waters. "Er kam wirklich aus dem Nichts und baute eine große Firma auf. Aber er ging raus und boxte sich durch, Mann. Er fuhr durch den Süden, durch Louisiana, Arkansas, Alabama, Georgia, Texas. Und Phil Chess ging nach Norden – Richtung Philadelphia, New York, Baltimore, Boston, Platten verticken. Denn Leonard, der konnte besser mit Leuten umgehen als Phil."
Bill Dahl
Chicago, Illinois
PLUG IT IN! TURN IT UP!
Electric Blues 1939-2005. - The Definitive Collection!
Bewertungen lesen, schreiben und diskutieren...
mehr
Kundenbewertungen für "Live At The Checkerboard Lounge (DVD)"
Bewertung schreiben
Bewertungen werden nach Überprüfung freigeschaltet.
Weitere Artikel von Muddy Waters & The Rolling Stones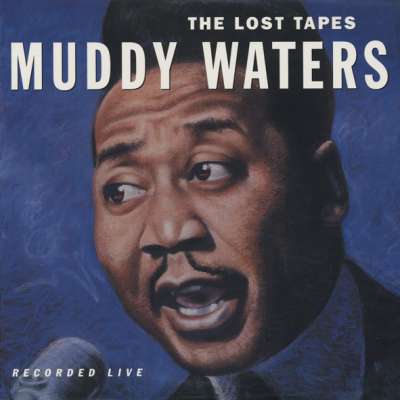 Muddy Waters: The Lost Tapes
Art-Nr.: BPLP5054


Artikel muss bestellt werden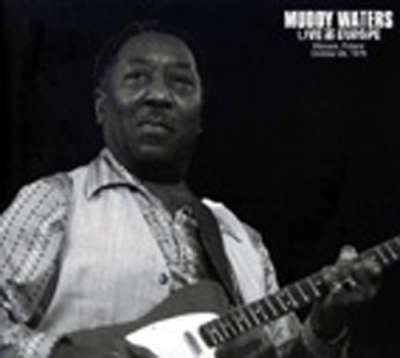 Muddy Waters: Live In Europe
Art-Nr.: CD250191


Artikel muss bestellt werden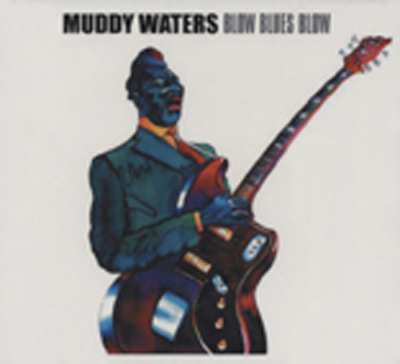 Muddy Waters: Blow Blues Blow
Art-Nr.: CD250266


Artikel muss bestellt werden
Muddy Waters: Hard Again
Art-Nr.: CD5151612


Artikel muss bestellt werden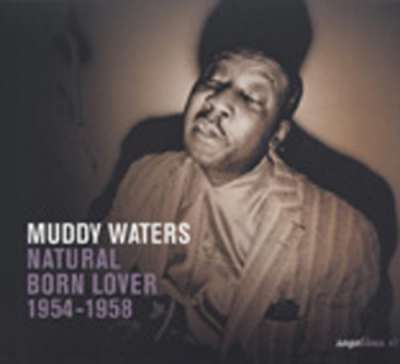 Muddy Waters: Natural Born Lover
Art-Nr.: CD5321225


Artikel muss bestellt werden