Der Artikel wurde erfolgreich hinzugefügt.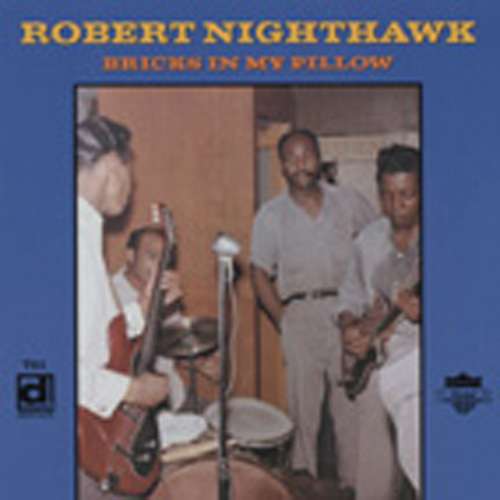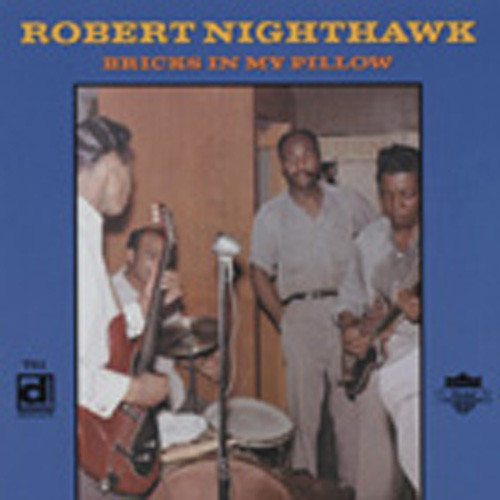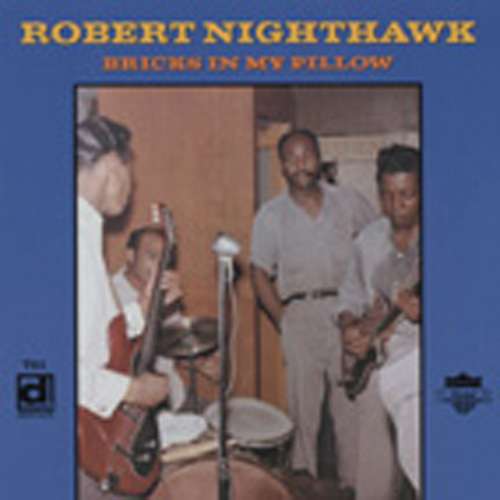 inkl. MwSt. / zzgl. Versandkosten - Abhängig vom Lieferland kann die MwSt. an der Kasse variieren.
nur noch 1x verfügbar
Sofort versandfertig, Lieferzeit** 1-3 Werktage
Artikel-Nr.:

CDDD711

Gewicht in Kg.:

0.107
(1951/52 'United') (38:02/14) Robert Nighthawk alias Robert Lee McCoy ( 1909) war einer der...
mehr
Robert Nighthawk: Bricks In my Pillow
(1951/52 'United') (38:02/14)
Robert Nighthawk
alias Robert Lee McCoy ( 1909) war einer der einflussreichsten Gitarristen der Bluesgeschichte - Musiker von
Muddy Waters
bis
Ronnie Earl
zählen ihn zu ihren Idolen. Er ist einer der Wegbereiter einer elektrischen Slideguitar-Spielweise und ausgezeichneter Bluessänger. Diese CD enthält seine kompletten Aufnahmen für 'United' in hervorragender Tonqualität. Ein absolut wichtiges Stück Bluesgeschichte / Born in 1909 he was one of the most influential guitarists in blues history. Musicians as diverse as
Muddy Waters
or
Ronnie Earl
call him a major influence. He is regarded as an originator of modern electric slide guitar playing, and he is a strong singer. This album contains all his recordings for 'United' in excellent sound quality. This is an essential piece of blues history you should not miss! ROBERT NIGHTHAWK - gtr/voc, ROOSEVELT SYKES oder/or BOB CALL oder/or CURTIS JONES - pno, RANSOM KNOWLING - bass, plus drums.
Artikeleigenschaften von

Robert Nighthawk: Bricks In my Pillow
Albumtitel:

Bricks In my Pillow

Genre

Blues

Preiscode

VCD2

Artikelart

CD

EAN:

0038153071127

Gewicht in Kg:

0.107
The Nighthawks (Robert Nighthawk) <p >Bis sein Schüler Earl Hooker Bekanntheit...
mehr
"Robert Nighthawk"
The Nighthawks (Robert Nighthawk)
<p
>Bis sein Schüler Earl Hooker Bekanntheit erlangte, gab es kaum einen Blues-Slidegitarristen, der einen klareren, leichtfüßigeren, melodischeren Ansatz entwickelte als Robert Nighthawk. Er begann seine Plattenkarriere bereits in der Vorkriegsära als Robert Lee McCoy, aber das war auch nicht sein richtiger Name. Geboren wurde er als Robert Lee McCollum (oder McCullum) in Helena, Arkansas, am 30. November 1909.
Robert fing erst spät, mit ca. 21, mit dem Gitarrespielen an. Sein erstes Instrument war die Mundharmonika, bevor ihn sein Cousin Houston Stackhouse an der Gitarre anleitete. Aber er lernte schnell. Bluebird nahm ihn 1937 unter Vertrag; seine ersten Aufnahmen machte er in Aurora, Illinois, am selben Tag im Mai wie Sonny Boy Williamson. Zu dieser Zeit hatte er schon den Namen McCoy angenommen, nachdem er aufgrund eines nie geklärten Zwischenfalls mit Schusswechsel aus dem Süden fliehen musste und sich in St. Louis niederließ.
Einer von McCoys Songs an diesem Tag hieß Prowling Night-Hawk, die Inspiration für seinen am längsten beibehaltenen Aliasnamen. Es folgten ein paar weitere Bluebird-Sessions und eine für Decca 1940 als Peetie's Boy, bevor der Krieg die Aufnahmeaktivitäten beendete. Der ruhelose Robert kehrte für eine Weile nach Helena zurück, wo sein scharfer Blues über die Station KFFA in einer Werbesendung für Bright Star Mehl im Radio zu hören war – in direkter Konkurrenz zum 'King Biscuit Time'-Programm von Sonny Boy Williamson II.
Muddy Waters empfahl Leonard Chess seinen alten Freund Robert, der inzwischen an die elektrische Gitarre gewechselt hatte. Nighthawk machte Ende 1948 für Chess Aufnahmen und nochmals am 12. Juli 1949, als unter anderem der durch Mark und Bein gehende Black Angel Blues auf der Tagesordnung stand, mit großartiger, sparsamer Begleitung von Ernest Lane am Klavier und Willie Dixon am Bass. Der Song ging bis in das Jahr 1930 und auf die erdige klassische Bluessängerin Lucille Bogan zurück (obwohl Nighthawk den Song wahrscheinlich von der 1934er-Version seines Slidemeister-Kollegen Tampa Red kannte); 1956 landete B.B. King damit einen soliden R&B-Hit unter dem Titel Sweet Little Angel. Aristocrat – das Label, an dem Leonard Chess beteiligt war, bevor er sein eigenes gründete – veröffentlichte den Titel unter dem Namen The Nighthawks. Die Rückseite, Annie Lee Blues, erreichte knapp die Charts – Roberts einziger, kurzer Moment im nationalen Rampenlicht.
Bill Dahl
Chicago, Illinois
Bewertungen lesen, schreiben und diskutieren...
mehr
Kundenbewertungen für "Bricks In my Pillow"
Bewertung schreiben
Bewertungen werden nach Überprüfung freigeschaltet.
Weitere Artikel von Robert Nighthawk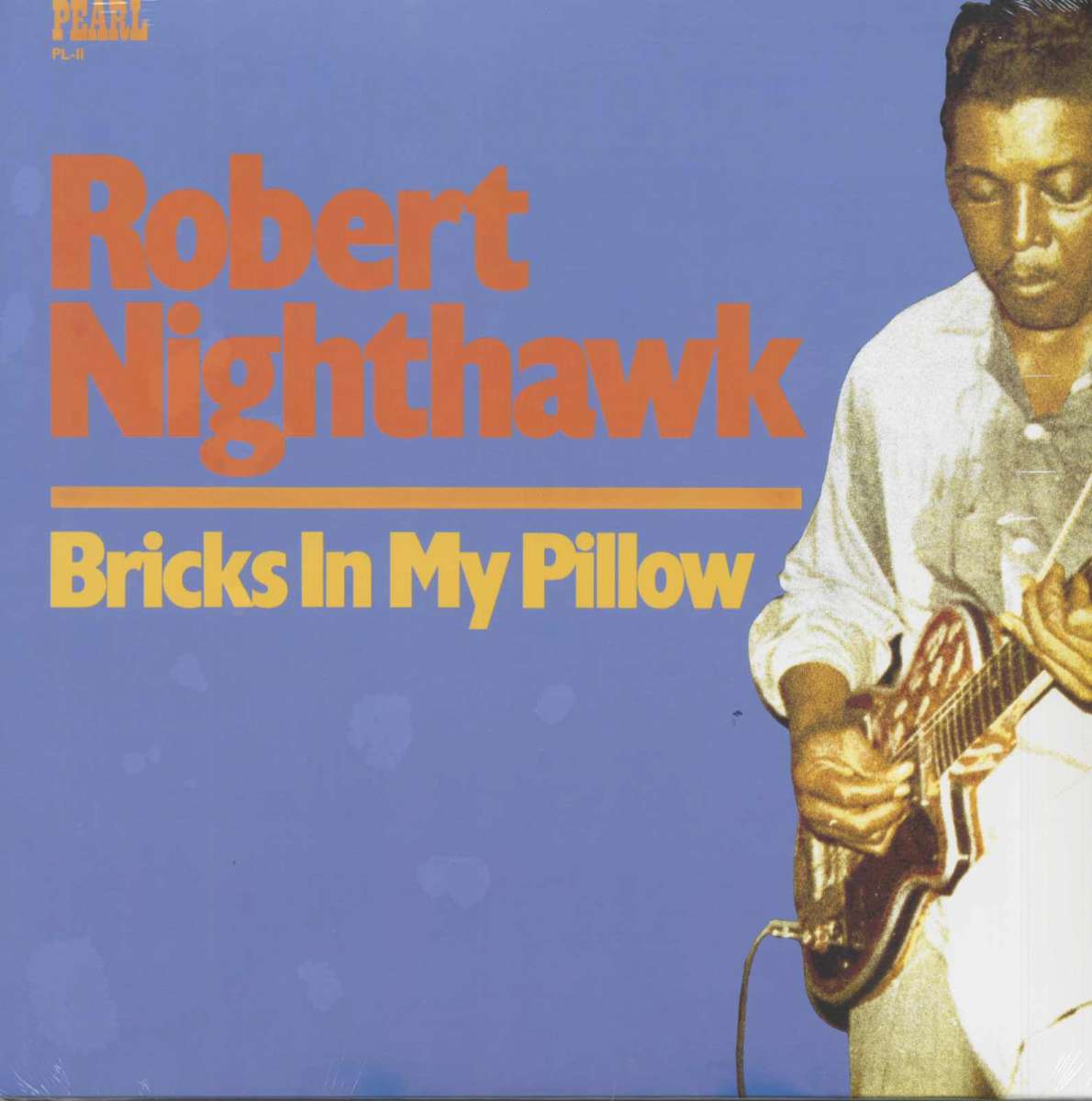 Robert Nighthawk: Bricks In My Pillow (LP)
Art-Nr.: LPPL11


Sofort versandfertig, Lieferzeit** 1-3 Werktage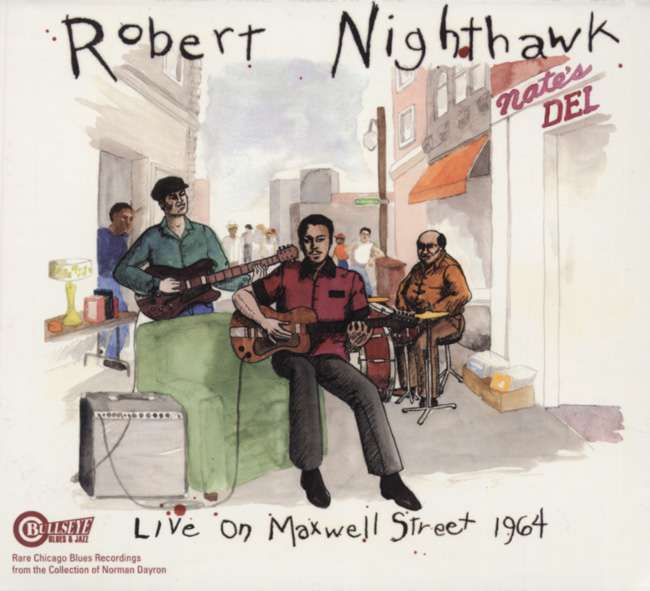 Robert Nighthawk: Live On Maxwell Street
Art-Nr.: CDBB9624


Artikel muss bestellt werden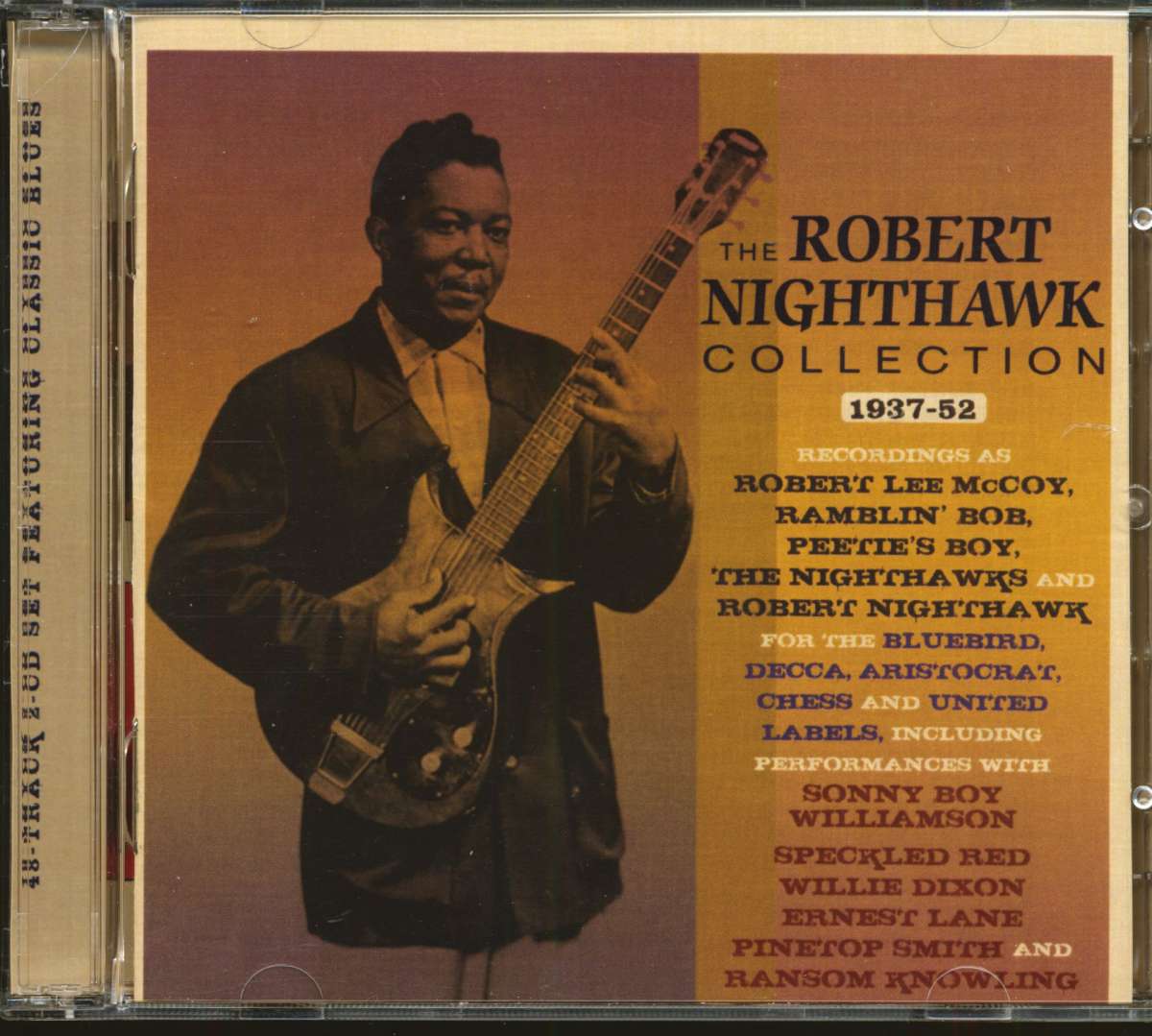 Robert Nighthawk: The Robert Nighthawk Collection 1937-52 (2-CD)
Art-Nr.: CDADD3225


Artikel muss bestellt werden