Der Artikel wurde erfolgreich hinzugefügt.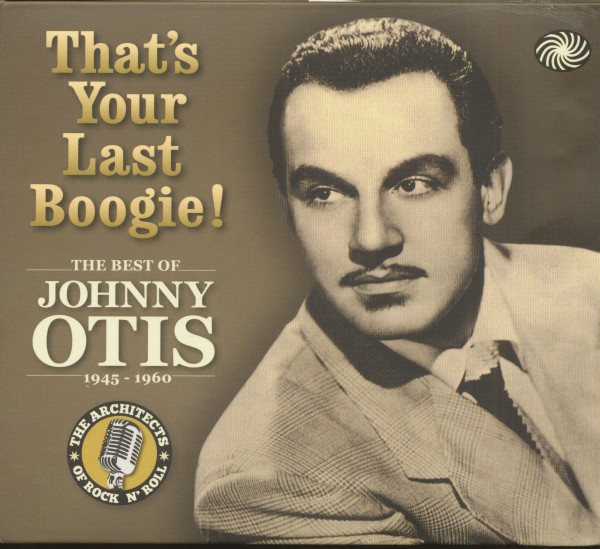 Benachrichtigen Sie mich, sobald der Artikel lieferbar ist.
inkl. MwSt. zzgl. Versandkosten
Artikel derzeit nicht verfügbar, Lieferfristen von bis zu 2-3 Wochen sind zu erwarten. (soweit verfügbar beim Lieferanten - kann aber auch schneller gehen)
Artikel-Nr.:

CDFV120

Gewicht in Kg.:

0.156
(2017/Fantastic Voyage) 83 Tracks - Deluxe Digipack - Johnny Otis war ein US-amerikanischer...
mehr
Johnny Otis & Friends: That's Your Last Boogie! The Best Of Johnny Otis (3-CD)
(2017/Fantastic Voyage) 83 Tracks - Deluxe Digipack - Johnny Otis war ein US-amerikanischer Bandleader, Multiinstrumentalist, Musikproduzent und Talentsucher, der als der "Godfather of Rhythm & Blues" und einer der Gründungsväter des Rock'n'Roll gilt. Er wurde 1994 in die Rock'n'Roll Hall of Fame aufgenommen. Er arbeitete mit R&B-Legenden wie Etta James, Big Joe Turner, Little Esther, Johnny Ace, Wynonie Harris, Little Richard und Big Mama Thornton zusammen, die hier vertreten sind. Die drei CDs enthalten insgesamt 83 Songs, die von Dave Penny in seiner "Architects of Rock'n'Roll"-Serie als zweiter Teil und Nachfolger zu Maxwell Davis "Wailing Daddy" zusammengestellt wurden.
Artikeleigenschaften von

Johnny Otis & Friends: That's Your Last Boogie! The Best Of Johnny Otis (3-CD)
Albumtitel:

That's Your Last Boogie! The Best Of Johnny Otis (3-CD)

Genre

Rock'n'Roll

Edition 2

Deluxe Edition

Artikelart

CD

EAN:

5055311001203

Gewicht in Kg:

0.156
Otis, Johnny - That's Your Last Boogie! The Best Of Johnny Otis (3-CD)

CD 2
01
Lover's Lane Boogie
Little Esther & The Blue Notes
02
Misery
Little Esther
03
Beer Bottle Boogie
Marilyn Scott
04
Mistrustin' Blues
Little Esther & Mel Walker
05
Cupid's Boogie
Little Esther & Mel Walker
06
Deceivin' Blues
Little Esther & Mel Walker
07
Sunset To Dawn
Mel Walker
08
Dreamin' Blues
Mel Walker
09
Wedding Boogie
Johnny Otis Congregation
10
Far Away Blues (Xmas Blues)
Little Esther & Mel Walker
11
Rockin' Blues
Mel Walker
12
Gee Baby
Mel Walker
13
Mambo Boogie
Johnny Otis
14
All Night Long
Johnny Otis
15
Feel Like Cryin' Again
Mel Walker
16
Doggin' Blues
Linda Hopkins
17
Harlematinee (Radio Show Theme)
Hunter Hancock
18
Oopy-Doo
Johnny Otis
19
One Nighter Blues
Johnny Otis
20
Call Operator 210
Mel Walker
21
The Candle's Burning Low
Mel Walker
22
Goomp Blues
Johnny Otis
23
The Love Bug Boogie
Mel Walker & Ada Brown
24
The Deacon Moves In
Little Esther & The Dominoes
25
Every Beat Of My Heart
The Royals
26
Better Beware
Little Esther
27
Harlem Nocturne (Live)
Johnny Otis
Johnny Otis, der jetzt als Pate des Rhythmus und Blues in Rechnung gestellt wurde,...
mehr
"Johnny Otis & Friends"
Johnny Otis,
der jetzt als Pate des Rhythmus und Blues in Rechnung gestellt wurde, wurde am 28. Dezember 1921 in Vallejo, Kalifornien, an die griechischen Einwanderer, Alexander und Irene Veliotes geboren. Im Jahr 1940 hatte der Big-Band-Jazz von Count Basie und Duke Ellington ihn dazu inspiriert, Trommeln zu lernen, später zu Klavier und Vibes zu kommen. 1946 wechselte er von einem kleinen Boogie-Blues-Outfit zu einer 16-teiligen Jazz-Swing-Band, unterzeichnete einen Vertrag mit Excelsior Records und erzielte seinen ersten Hit "Harlem Nocturne". Die Band ging auf eine landesweite Tour mit Louis Jordan, Nat 'King' Cole und den Inkspots. Sie waren später mit solchen Jazzgrößen wie Lester Young, Illinois Jacquet und Jimmy Rushing aufzunehmen. Im Jahr 1948 eröffnete Otis den Barrelhouse Club in Los Angeles und startete damit den ersten Nachtlokal, um ausschließlich R & B-Musik zu präsentieren. Während im Barrelhouse entdeckte er den 13-jährigen Little Esther (Philips).
Im Laufe des Jahres 1950 schneidet das Paar zahlreiche Hits für Savoyen, die in der Regel als Little Esther mit Johnny Otis und den Robins (was ein anderer Otis findet) in Rechnung gestellt werden. Ihre erste Aufnahme, 'Double Crossing Blues', war ein Nr. 1 R & B Verkäufer in der ganzen Nation. Darauf folgten "Mistrustin 'Blues", "Wedding Boogie" und Deceivin' Blues '. Etwa zur selben Zeit sah Otis das Potenzial einer Tournee-R & B-Rezension, und so nahm der Johnny Otis R & B Caravan auf die Straße - wieder die erste seiner Art. Das Paket zeigte mehrere Otis-Entdeckungen, darunter Big Mama Thornton, der später die Originalversion von Leiber und Stollers "Hound Dog" mit Otis in Begleitung schneiden sollte. Sogar mit langen Touren, um zu kämpfen, hat Otis Zeit gefunden, um neue Talente zu suchen. Während in Detroit im Jahr 1951 entdeckte er Jackie Wilson, Little Willie John und Hank Ballard. Ein paar Jahre später trat der legendäre Johnny Ace dem Otis-Paket bei und wurde schnell zum Star der Show.
Otis fuhr fort, die meisten Ace-Aufnahmen für das Texas-basierte Duke-Peacock-Label zu organisieren und zu produzieren, darunter auch seinen Hit von 1954, "Pledging My Love". Little Richard, Etta James, Charles Brown, Johnny 'Guitar' Watson und Sugar-Cane Harris sind nur einige der anderen Künstler, mit denen er im Laufe der Jahre verbunden war. Als die Fünfziger Jahre vorrückten, wurde Otis mehr und mehr auf den sich ändernden öffentlichen Geschmack in R & B aufmerksam, vor allem mit der Einführung von Rock'n'Roll-Styles in die Musik. Bis 1957 hatte er einen Vertrag mit Kapitolrekorden in LA unterzeichnet und später in diesem Jahr "Ma (er ist Makin 'Eyes At Me)", gesungen von Marie Adams & The Three Tons Of Joy. Kurz nachdem er aufgezeichnet hat, was sein bester erinnerter Hit sein sollte, "Willie And The Hand Jive". Es war ein neuartiges Rock-Lied, das direkt auf den Teenager-Markt gerichtet war, und die Top Ten, die den berühmten 'Bo Diddley' Beat ausgenutzt haben.
Ob das Arrangement inspiriert ist Diddley ist offen zu diskutieren, obwohl Otis darauf besteht, dass er zuerst diesen Rhythmus gespielt hat - als "Rasur-und-Haar-Schnitt, Sechs-Bits" - in den frühen vierziger Jahren. Das Lied wurde später in Großbritannien von Cliff Richard abgedeckt. Otis verbrachte die meisten der Sechziger in einer Produzenten-Arrangeur-Kapazität, bis 1968, als er und sein Sohn Shuggie auf einem progressiven Album namens Cold Shot zusammenarbeitete. Es war ein Überraschungs-Hit und führte zu einem Producer-Recording-Vertrag mit Columbia-Epic. Bis 1970 hatte Otis sich entschlossen, seine ursprüngliche Tournee-Show der fünfziger Jahre neu zu formulieren und hat seither eine Reihe von erfolgreichen Konzertterminen in Amerika und Europa gespielt.
Bewertungen lesen, schreiben und diskutieren...
mehr
Kundenbewertungen für "That's Your Last Boogie! The Best Of Johnny Otis (3-CD)"
Bewertung schreiben
Bewertungen werden nach Überprüfung freigeschaltet.
Weitere Artikel von Johnny Otis & Friends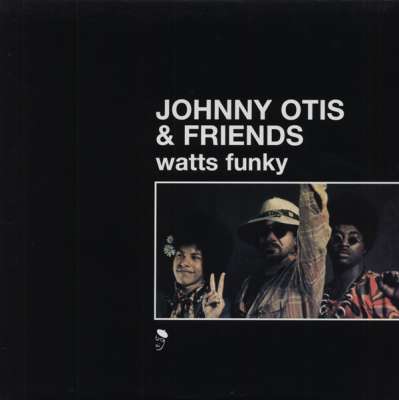 Johnny Otis & Friends: Watts Funky (2-LP)
Art-Nr.: BGP2144


Johnny Otis: The New Johnny Otis Show
Art-Nr.: CDAL4726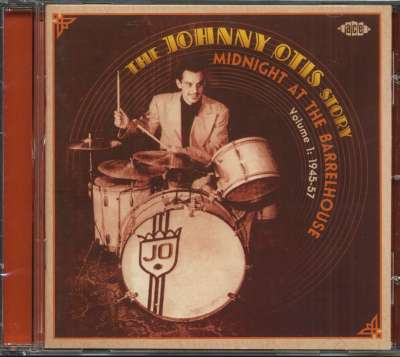 Johnny Otis: The Johnny Otis Story Vol.1 - Midnight At The...
Art-Nr.: CDCHD1312


Sofort versandfertig, Lieferzeit** 1-3 Werktage
Johnny Otis: On With The Show - The Story 1957-74 (Vol.2)
Art-Nr.: CDCHD1326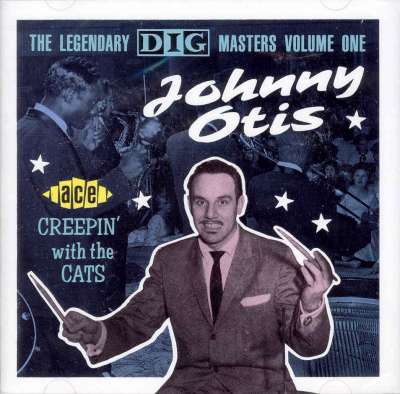 Johnny Otis: Creepin' With The Cats
Art-Nr.: CDCHD325