Der Artikel wurde erfolgreich hinzugefügt.
19,95 € *
29,95 € *
(33,39% gespart)
inkl. MwSt. zzgl. Versandkosten
Sofort versandfertig, Lieferzeit** 1-3 Werktage
Artikel-Nr.:

CDSNY500617

Gewicht in Kg.:

0.5
(2014/Sony) 99 career spanning tracks! - 14 x 19.5 cm Digibook (Hochformat/Hardcover 64 pages)...
mehr
Dolly Parton: Dolly (4-CD)
(2014/Sony) 99 career spanning tracks! - 14 x 19.5 cm Digibook (Hochformat/Hardcover 64 pages)
-
Dolly Parton's lengthy career has included seven Grammy awards, two Oscar nominations, a Tony nomination, and her 1999 induction into the Country Music Hall Of Fame, plus much more. Yet it's her music and song-writing to which all roads return. Her early heartfelt tales of growing up in Tennessee ('Coat Of Many Colors','My Tennessee Mountain Home') gave way to incredible pop crossover smashes in the '80s
('9 To 5', 'Islands In The Stream'). From her first national hit in 1967, the ironically titled 'Dumb Blonde', to the legendary '70s duets with Porter Wagoner; from her first #1 single in 1970 'Joshua', to her 26th #1 in 1991 'Rockin' Years' with Ricky Van Shelton; and all train stops in between, Dolly Parton has done it all. And that's why there is, indeed, only one DOLLY.
Video von Dolly Parton - Dolly (4-CD)
Artikeleigenschaften von

Dolly Parton: Dolly (4-CD)
Albumtitel:

Dolly (4-CD)

Genre

Country

Artikelart

CD

EAN:

0888750061720

Gewicht in Kg:

0.5
Parton, Dolly - Dolly (4-CD)

CD 1
01
Puppy Love
02
Girl Left Alone
03
Gonna Hurry (As Slow As I Can) - Demo
04
It's Sure Gonna Hurt
05
The Love You Gave
06
Nobody But You
07
Busy Signal - Single Version
08
Don't Drop Out - Single Version
09
I've Known You All My Life
10
Put It Off Until Tomorrow
11
Dumb Blonde
12
Something Fishy
13
I Couldn't Wait Forever
14
I'm Not Worth The Tears
15
The Last Thing On My Mind
16
False Eyelashes
17
The Bridge
18
Just Because I'm A Woman
19
Holding On To Nothin'
20
We'll Get Ahead Someday
21
Jeannie's Afraid Of The Dark
22
In The Good Old Days (When Times Were Bad)
23
Daddy - Album Version
24
Evening Shade - Remastered
25
Gypsy, Joe And Me
26
My Blue Ridge Mountain Boy
Parton, Dolly - Dolly (4-CD)

CD 2
01
Just The Way I Am
02
Down From Dover
03
Everything Is Beautiful (In Its Own Way)
04
Daddy Come And Get Me
05
Just Someone I Used To Know
06
Tomorrow Is Forever
07
Daddy Was An Old Time Preacher Man
08
Comin' For To Carry Me Home
09
Golden Streets Of Glory
10
Mule Skinner Blues (Blue Yodel No 8) - Single (2002 Remaster)
11
Joshua
12
Daddy's Moonshine Still
13
The Last One To Touch Me
14
Better Move It On Home
15
Coat Of Many Colors
16
Traveling Man
17
My Blue Tears
18
Here I Am
19
God's Coloring Book
20
Will He Be Waiting
21
Touch Your Woman
22
Together Always
23
Lost Forever In Your Kiss
24
My Tennessee Mountain Home
25
Eugene Oregon
26
What Will Baby Be
Parton, Dolly - Dolly (4-CD)

CD 3
01
Jolene
02
Early Morning Breeze
03
I Will Always Love You
04
Please Don't Stop Loving Me
05
Love Is Like A Butterfly
06
Sacred Memories
07
The Bargain Store
08
On My Mind Again
09
Kentucky Gambler
10
The Seeker
11
We Used To
12
All I Can Do - Single (2002 Remaster)
13
Light Of A Clear Blue Morning
14
You Are
15
Applejack
16
It's All Wrong, But It's All Right
17
Here You Come Again - (Single) [Remaster]
18
Two Doors Down
19
Me And Little Andy
20
Heartbreaker
21
I Really Got The Feeling
22
Baby I'm Burnin'
23
You're The Only One
24
Sweet Summer Lovin'
25
ing Over Again
Parton, Dolly - Dolly (4-CD)

CD 4
01
Old Flames (Can't Hold A Candle To You) - Single (2002 Remaster)
02
9 To 5
03
But You Know I Love You
04
Single Women
05
Heartbreak Express
06
Do I Ever Cross Your Mind
07
Potential New Boyfriend
08
Islands In The Stream
09
Save The Last Dance For Me
10
Tennessee Homesick Blues
11
God Won't Get You
12
What A Heartache
13
Don't Call It Love
14
Think About Love
15
Why'd You Come In Here Lookin' Like That
16
Yellow Roses
17
Time For Me To Fly
18
He's Alive - Album Version
19
Rockin' Years
20
Eagle When She Flies - Album Version
21
Silver And Gold
22
Romeo
Dolly Parton Geb. 19. 1. 1946 in Locust Ridge - Tennessee Record Labels: Goldband,...
mehr
"Dolly Parton"
Dolly Parton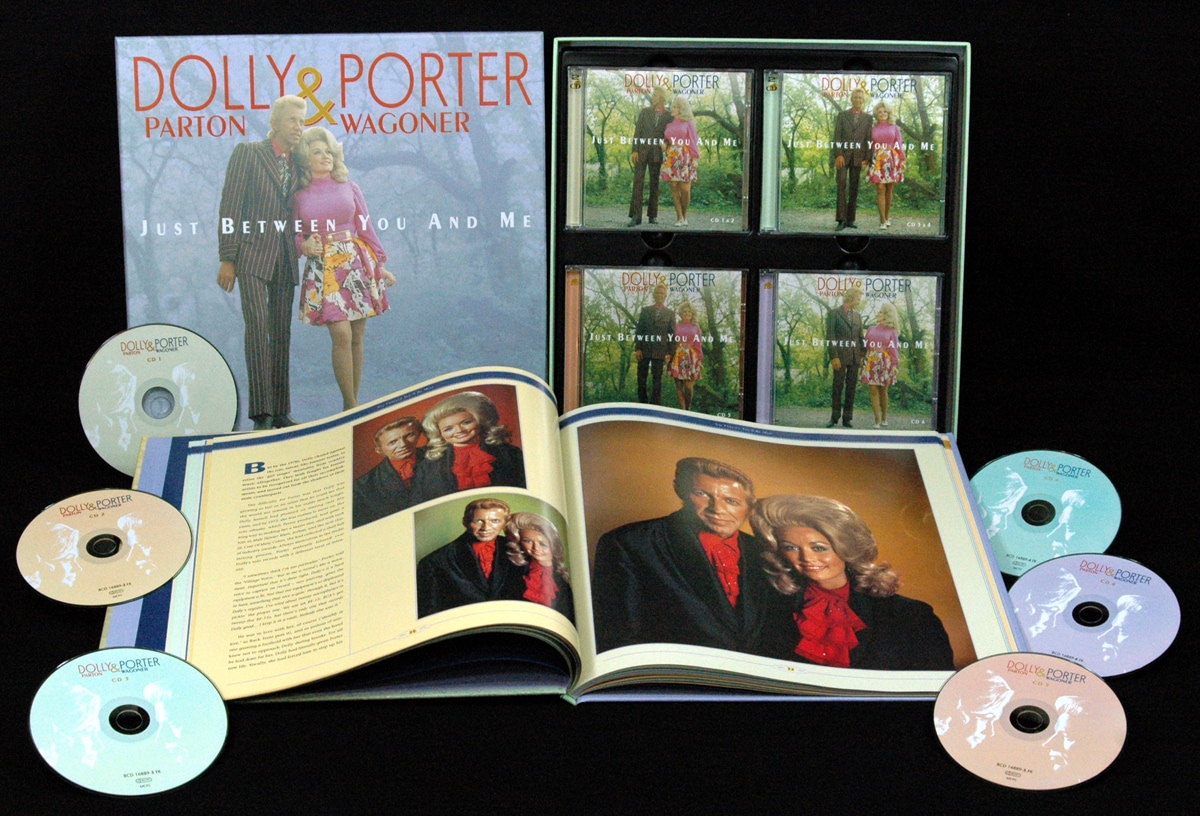 Geb. 19. 1. 1946 in Locust Ridge - Tennessee
Record Labels: Goldband, Mercury, Starday, Monument, RCA, Columbia
Erster Hit: Dumb Blonde (1967)
Erster Top Ten Hit: Mule Skinner Blues (1970)
Erster No. 1 Hit: Joshua (1971)

Dolly Rebecca Parton, als viertes von den zwölf Kindern der Partons geboren, ist zweifellos ein Naturtalent. Im Alter von 13 Jahren spielte sie bereits für ein kleines Label in Louisiana ihre ersten Schallplatten ein, in demselben Jahr trat sie zum ersten Male an der Grand Ole Opry auf, nachdem sie drei Jahre lang bei Radio- und Fernsehstationen getingelt hatte. Schon damals hatte sie ihre eigenen Songs geschrieben, Lieder, die fast alle durch einen außergewöhnlichen literarischen Tiefgang auffielen. Sie behandelten Einzelschicksale, Spannungen in Zweierbeziehungen und Geschichten aus ihrer harten Kindheit. Erinnert sei an den Song "Coat Of Many Colours", eine Reminiszenz an einen Mantel, den ihr ihre Mutter aus bunten Flicken zusammengenäht hatte. 1966 unterschrieb Dolly Parton einen Schallplattenvertrag bei Monument, ein Jahr später folgte der erste Hit. Und noch im gleichen Jahr folgte sie dem Ruf von Porter Wagoner, in dessen Show aufzutreten.

Dolly Parton wurde Porter Wagoner"s Duettpartnerin und ging zur RCA, wo Wagoner schon seit vielen Jahren unter Vertrag stand. Zahlreiche Wagoner - Parton-Duett-L.P.s zeugen von der guten Zusammenarbeit der beiden. Logisch und durchaus folgerichtig bereitete Dolly dann auch ihre Solo-Karriere bei RCA vor. 1970 bereits verbuchte sie ihren ersten Top-Ten-Solo-Hit. Ihre richtige Solo-Karriere begann jedoch erst 1974, nachdem sie sich von Porter Wagoner getrennt hatte. Dolly Parton wurde ein Superstar. Ich bin am besten, wenn ich die alten und einfachen Lieder singe, aber wer es in diesem Business zu etwas bringen will, muss auch Pop machen", sprachs und produzierte ab Ende der 70er Jahre fast nur noch Pop oder Pop-Country. Das brachte ihr zwar gute Kritiken aus dem Poplager ein, doch die großen Hits schaffte sie auch weiterhin meist in den Country - Charts. Dann kam 1980 der Ruf der Filmindustrie. ln dem Kinofilm "Nine To Five" spielte die vollbusige Dolly Parton neben Jane Fonda und Lily Tomlin eine Hauptrolle. Dann folgten weitere erfolgreiche Filmproduktionen, zum Beispiel 1982 "The Best Little Whorehouse in Texas". Das jüngste, beste L.P.-Projekt der Dolly Parton: "Trio", ein Album zusammen mit Emmylou Harris und Linda Ronstadt, veröffentlicht im März 1987. Mit ihrer ersten L.P. für Columbia ist Dolly Parton wieder zur Pop Musik zurückgekehrt."
Bewertungen lesen, schreiben und diskutieren...
mehr
Kundenbewertungen für "Dolly (4-CD)"
Bewertung schreiben
Bewertungen werden nach Überprüfung freigeschaltet.
Weitere Artikel von Dolly Parton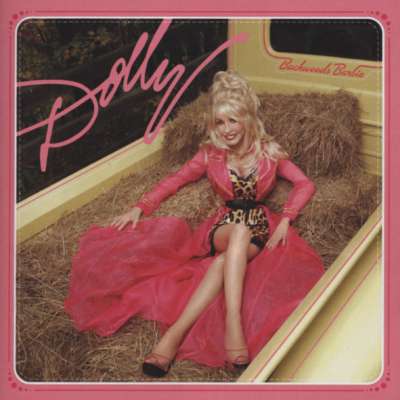 Dolly Parton: Backwoods Barbie (2008) EU Jewelbox
Art-Nr.: CD1774178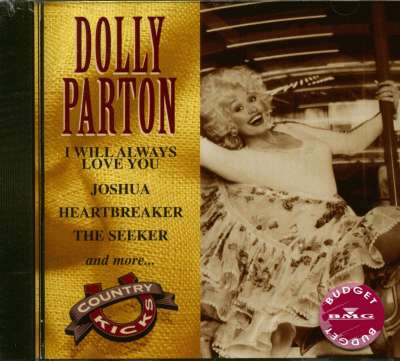 PARTON, Dolly: Country Kicks (CD)
Art-Nr.: CDRCA20920


Sofort versandfertig, Lieferzeit** 1-3 Werktage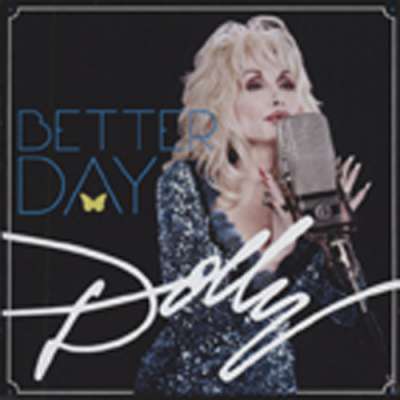 Dolly Parton: Better Day (2011)
Art-Nr.: CD528216


Sofort versandfertig, Lieferzeit** 1-3 Werktage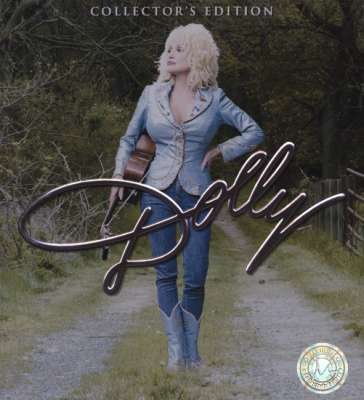 Dolly Parton: Collector's Steelbox Edition (3-CD)
Art-Nr.: CD53612