Zurück zur Übersicht
Ab 55 € versandkostenfrei (innerhalb DE)
DHL Versand - Auslieferung auch Samstags
Über 60.000 Artikel direkt ab Lager lieferbar.
Benachrichtigen Sie mich, wenn der Artikel lieferbar ist.
Artikel-Nr.: CDROLL3038
Gewicht in Kg: 0,120
Artikel derzeit nicht verfügbar, Lieferfristen von bis zu 2-3 Wochen sind zu erwarten. (soweit verfügbar beim Lieferanten - kann aber auch schneller gehen)
Johnny Powers: Long Blond Hair (2-CD)
(Rollercoaster) 62 tracks (4 unissued) with 20 page booklet.
-
Here it is at last, everything you ever wanted by Johnny Powers! We have included most of Johnny's 50s and 60s recordings on two CDs together with some previously unissued cuts and, as a bonus, added a bunch of his most recent recordings on CD2.
It a long road from 'Long Blond Hair' to 'I'll Come Back To You', but Johnny was there when it happened. The package includes a 20 page booklet with photographs and detailed notes and has been remastered from the original tapes wherever possible. Some historic recordings were only preserved on acetate discs and we have done our best to restore the sound on these without losing the integrity of the performance but some surface noise may remain.
only artist in history to have recorded for Sun and Motown!
Songs
Johnny Powers - Long Blond Hair (2-CD)

Medium 1
1:
Long Blond Hair
2:
Rock Rock
3:
Honey Lets Go (To A Rock 'n' Roll Show)
4:
Your Love
5:
I'm Walkin'
6:
Treat Me Right
7:
Be-Bop-A-Lula
8:
Mean Mistreater
9:
Trouble (I'm Evil)
10:
With Your Love, With Your Kiss
11:
Be Mine All Mine
12:
Me And My Rhythm Guitar
13:
Waitin? For You
14:
Oh So Far Away
15:
Kiss-A-Me Baby
16:
Falling Star
17:
The Bigger They Are (The Harder They Fall In
18:
Please Return My Love
19:
Someone's Gonna Hurt You
20:
Seventeen
21:
Mama Rock
22:
Indeed I Do
23:
Waitin' For You
24:
Don't Go Away
25:
Trouble (I'm Evil)
26:
Don't Lie To Me
27:
Waiting For You
28:
Won't You Please, Pretty Baby
29:
Rosalee
30:
But Now That It's Over
31:
I Believe She Loves Me Too
32:
I Need Your Lovin' Baby
33:
I Got A Girl Who Knows How To Live
34:
Everybody Says That I'm A Lucky Guy
35:
Well I Got Troubles
36:
I'll Take That Chance
37:
Tell Me That You Care
38:
Indeed I Do
Johnny Powers - Long Blond Hair (2-CD)

Medium 2
1:
New Spark For An Old Flame
2:
Mama Rock
3:
Your Cheatin' Heart
4:
Matchbox
5:
Waitin' For You
6:
Corrine, Corrina
7:
Waitin' For You
8:
Endless Love
9:
My Love, My Life
10:
I Was There When It Happened
11:
Good Gracius Me
12:
Ring, Damn You, Ring
13:
Long Blond Hair
14:
Thought I Heard Something
15:
Me And My Rhythm Guitar
16:
Till Honky Gets Tonky Again
17:
I Heaven't Learned My Lesson Yet
18:
Anything You Say
19:
Doo-Wop Shang-A-Lang
20:
Three Little Words
21:
Ooooh Give It To Me Baby
22:
Everybody's Got A Dream
23:
Just One Kiss
24:
I'll Come Back To You
Artikeleigenschaften von

Johnny Powers: Long Blond Hair (2-CD)
Interpret:

Johnny Powers

Albumtitel:

Long Blond Hair (2-CD)

Artikelart

CD

Genre

Rock 'n' Roll

Music Genre

Rock 'n' Roll

Music Style

Rock & Roll

Music Sub-Genre

201 Rock & Roll

Erscheinungsjahr

2008

Label

ROLLERCOASTER

Preiscode

VCD6

SubGenre

Rock - Rock'n'Roll

EAN:

5012814030383

Gewicht in Kg:

0.120
Interpreten-Beschreibung

"Powers, Johnny"
Johnny Powers (John Leon Pavlik)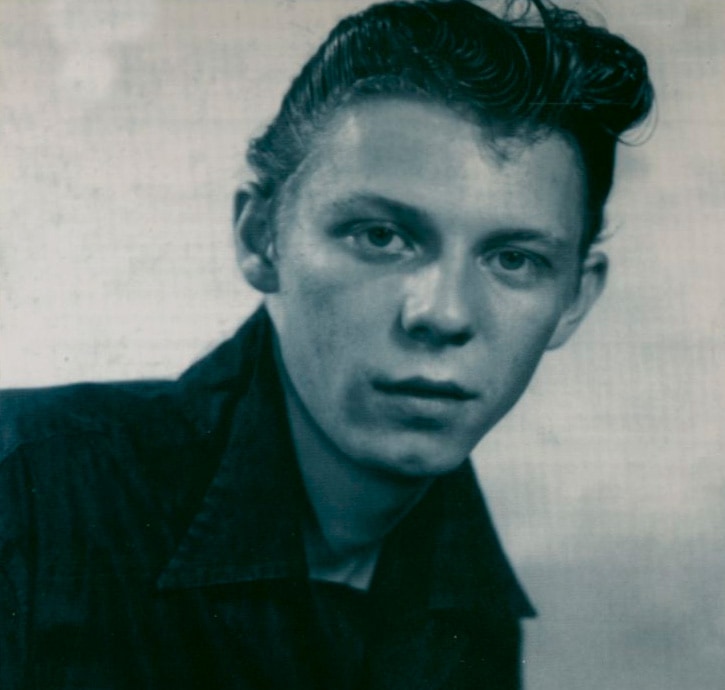 Der als John Leon Pavlik 1938 in East Detroit, Michigan, geborene Johnny Powers lernte mit 15 Jahren von seinem Vater das Gitarrespielen. 1954 schloss er sich einer Band mit dem Namen "Jimmy Williams & The Drifters" an, in der er die Rhythmus Gitarre spielte.
Dieser Jimmy Williams wurde mit seiner Band durch eine Radiosendung so populär, das sich das Label Drifters-Records entschloss,zwei Songs mit Williams und seiner Band aufzunehmen. Mit der Nummer 101 erschienen dann auch die Titel "Teardrops & Memories" und "Rainbow Heart" auf diesem Label.
1955 verließ Johnny Powers diese Band und stellte seine eigene Band zusammen:"Johnny Powers & The Rockets". Zu dieser Band gehörten Stan Getz, Marvin Maynard und Johnny Clark. Stan Getz hatte zuvor bei Jack Scott gespielt. Mit dieser Band spielte er dann bei Fortune Records die Titel "Honey Let's Go (To The Rock & Roll Show)" und "Your Love" ein, die 1956 als Fortune 199 veröffentlicht wurden.
Danach formierte Johnny Powers seine Band um, für Marvin Maynard kam Larry Lick. 1957 bekam dann Johnny Powers einen Vertrag bei FOX-Records in Detroit. Bei diesem Label nahm er acht Titel auf, von denen allerdings nur die beiden Songs "Rock Rock" und "Long Blond Hair" veroffentlicht wurden.Weitere vier Titel wurden dann erst viel später von OLYMPIC-Records veröffentlicht. Es waren die Songs "Mean Mistreater", "I Walk", 'Treat Me Right" und "Somebody 's Gonna Hurt You".
Am 12.August 1959 ging ein Traum von Johnny Powers in Erfullung: eine Session im legendaren SUN-Studio in Memphis. Bei den Aufnahmen wurde er von Martin Wills, Charlie Rich, Brad Suggs, Billy Lee Riley und Jimmy van Eaton begleitet. Es wurden die Titel "With Your Love, With Your Kiss", "Be Mine All Mine", "Me And My Rhythm Guitar" und "Waitin' For You" eingespielt.Die beiden erstgenannten Titel wurden unter dem gelben SUN Etikett unter der Nummer 327 am 15.September 1959 veröffentlicht, während die beiden anderen Titel erst zwanzig Jahre später in Frankreich als SUN 604 veröffentlicht wurden.
Johnny Powers, der nie den großen Hit hatte, gehört dennoch zu den Rock&Rollern die mit nur wenigen Songs in die Geschichte des Rock'nRoll eingingen.
Claus D. Röglin
Presseartikel über

Johnny Powers - Long Blond Hair (2-CD)