Der Artikel wurde erfolgreich hinzugefügt.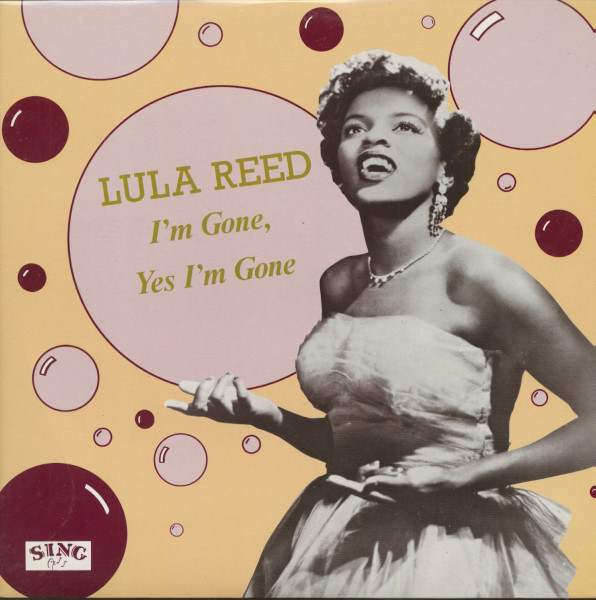 Dieser Artikel ist gestrichen und kann nicht mehr bestellt werden!
Benachrichtigen Sie mich, sobald der Artikel lieferbar ist.
Artikel-Nr.:

LPSING1157

Gewicht in Kg.:

0.21
(Sing) 16 tracks If obscurity were the hallmark of fame in R&B, Lula Reed would be a household...
mehr
Lula Reed: I'm Gone, Yes I'm Gone (LP)
(Sing) 16 tracks

If obscurity were the hallmark of fame in R&B, Lula Reed would be a household name. As it is, she has become a puzzle - a true enigma in a field overun by sleuths and archaeologists. Lula Reed has managed to disappear without a trace quite a distinctive feat. But, as anyone who has heard her sing can attest, being distinctive is no stranger to Ms. Reed.

What little is known of Lula Reed's professional life follows the course of her association with pianist/bandleader Sonny Thompson. With Thompson's assistance, Lula made about a dozen records for King in the early to mid-1950s. She moved from Syd Nathan's King label to record briefly for the Chess brothers around 1957. One sample of her work (credited to Lulu Reed) appeared on the Chess blues anthology 'Walking By Myself'. Still later in the 1950s, Lula returned to King-Federal, recording both solo and in duet with Freddie King. Commercially speaking, nothing much came of any of it.

Like a surprising number of R&B artists, Lula's very first record enjoyed more success than just about any of her later work. 'I'll Drown In My Tears' made it to the number 5 position in Billboard's R&B charts in 1952. 'Drown In My Own Tears' has since become associated with Ray Charles, whose retitled version owed a debt to both Lula and pianist Sonny Thompson. The debt was repaid in the early 1960s, when Lula made an unexpected appearance on Charles' own Tangerine label. As far as discographers are concerned, that was Lula's last entry into the recor-ding archives. Sleuthwork continues and perhaps there will be good news to report in time for Volume 2 of this collection. But for the present, the lovely and memorable music on this album is our best evidence of Lula Reed's life and very special talent.

This album brings together some exceptionally fine music. Lula was fortunate to be associated with composers as talented as Titus Turner, Sonny Thompson, or A&R man Henry Glover. Whether such material was written by them or purchased from unknowns matters little at this point. What does matter is that many of the songs Lula recorded were standouts in a field that often unleashed throwaway material on its consumers.

On 'Watchdog', Lula turns in a strong reading of a surprisingly proto-feminist lyric. Her vocal is, as usual, anything but ordinary. Lula's phrasing is individualistic and her tone has a delightful nasal, almost hillbilly quality. But Lula is no country singer. There is enough melisnia in her vocals to bring any self-respecting country church to its feet. Clarence Kenner's acoustic guitar intru-des an almost country blues sound into an otherwise uptown R&B arrangement.

Your Key Don't Fit No More reveals some gentle sexual sym-bolism, although it is decidedly mild by R&B standards. Key is a standout track showing Lula's affinity for deep blues with churchy chord changes. Within two years, Ray Charles would build a career on material like this. once again, Lula displays her gift for melisma ; she simply can not leave a ono syllable word alone. Her octave reach on the word 'changed' is a joy to behold.

Without Love recorded in November 1954, features some exceptional instrumental support. The alto/tenor sax voicings behing Lula's vocal are reminiscent of the arrangements Maxwell Davis wrote for Percy Mayfield's best records. Sonny Thompson's piano work is worth special attention. His fills around Lula are quite daring for R&B. They owe a passing nod to jazzman 'Photo-nious Monk, whose avant garde piano style was hardly the stuff of R&B in 1954.

Ironically, 'I'm Gone, Yes I'm Gone', recorded at the same session, is the simplest song on the album. It has all the irrestable innocence of Fats Domino's best work, much of which it predates. The track features an extended guitar solo and a bottom heavy backbeat that was node to propel( its way across a smoky juke-joint from the speakers of a vintage Wurlitzer.

Finally, 'Three Men' is an altogether excellent record, a catchy and clever song that deserved a bigger slice of the 1956 R&B sweepstakes. Lula's vocal is distinguished as ever, but it has lost some of the youthful charm evident just three years earlier when she cut 'Going Back To Mexico', the earliest track on this album. Lula Reed never earned the recognition accorded to her co-temporaries like Ruth Brown, LaVerne Baker or Dinah Washing-ton. Even singers like Faye Adams or Willie Mae Thornton, who enjoyed a single hit record, have become visible footnotes in the history of MB. Lula's music has remained until now a virtual stran-ger to the reissue industry. This album is both welcome and long overdue.
Hank Davis, March, 1988
Artikeleigenschaften von

Lula Reed: I'm Gone, Yes I'm Gone (LP)
Albumtitel:

I'm Gone, Yes I'm Gone (LP)

Genre

R&B, Soul

Artikelart

LP

EAN:

0031287003415

Gewicht in Kg:

0.21
Bewertungen lesen, schreiben und diskutieren...
mehr
Kundenbewertungen für "I'm Gone, Yes I'm Gone (LP)"
Bewertung schreiben
Bewertungen werden nach Überprüfung freigeschaltet.
Weitere Artikel von Lula Reed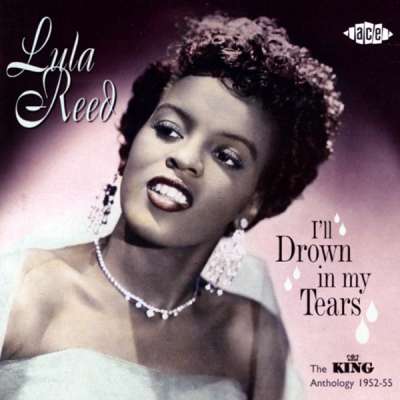 Lula Reed: I'll Drown In My Tears
Art-Nr.: CDCHD984


Artikel muss bestellt werden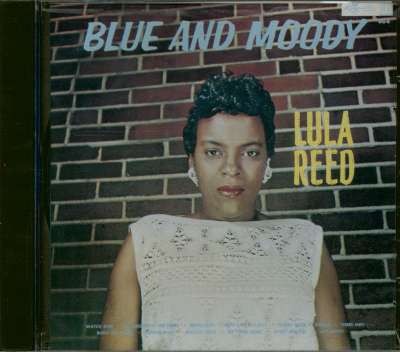 Lula Reed: Blue & Moody
Art-Nr.: CDKLP604


Sofort versandfertig, Lieferzeit** 1-3 Werktage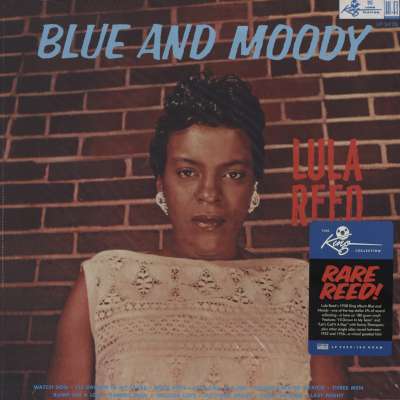 Lula Reed: Blue And Moody
Art-Nr.: SLP5428


Artikel muss bestellt werden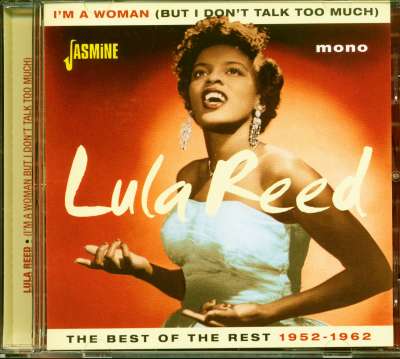 Lula Reed: I'm A Woman (But I Don't Talk Too Much) (CD)
Art-Nr.: CDJAS3078


Artikel muss bestellt werden