Der Artikel wurde erfolgreich hinzugefügt.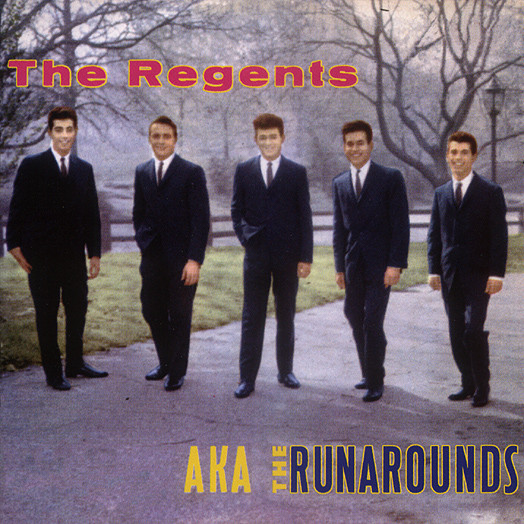 Benachrichtigen Sie mich, sobald der Artikel lieferbar ist.
inkl. MwSt. / zzgl. Versandkosten - Abhängig vom Lieferland kann die MwSt. an der Kasse variieren.
Artikel derzeit nicht verfügbar, Lieferfristen von bis zu 2-3 Wochen sind zu erwarten. (soweit verfügbar beim Lieferanten - kann schneller gehen, manchmal aber leider auch nicht)
Artikel-Nr.:

CDBB55043

Gewicht in Kg.:

0.1
Eine thematische Zusammenstellung (CD) mit sehr seltenen Doo-Wop- und Teenager-Rock and...
mehr
REGENTS: Aka The Runarounds
Eine thematische Zusammenstellung (CD) mit sehr seltenen Doo-Wop- und Teenager-Rock and Roll-Songs aus den 50er bis frühen 60er Jahren, die Dee Jay Jamboree Dee Jay Records CD-Serie ist eine hervorragende Ergänzung zur
Bear Family Records
Doo Wop CD-Serie der
Street Corner Symphonies
. Jede dieser Dee Jay Jamboree CDs enthält ein 8-12-seitiges Booklet mit seltenen Labelfotos und Künstlerfotos. Alle Aufnahmen wurden in ihrem eigenen Dee Jay Records Studio in Hamburg von den Original Doo Wop und Teenage Rock And Roll Singles sehr aufwändig und ohne Soundverlust synchronisiert.
Auf den CDs von Dee Jay Jamboree finden Sie sehr seltene Doo Wop Aufnahmen, die ein Vermögen auf den Original-Vinylplatten kosten.
Artikeleigenschaften von

REGENTS: Aka The Runarounds
The Regents Barbara-Ann The Regents' storming Barbara-Ann almost never saw light of...
mehr
"REGENTS"
The Regents
Barbara-Ann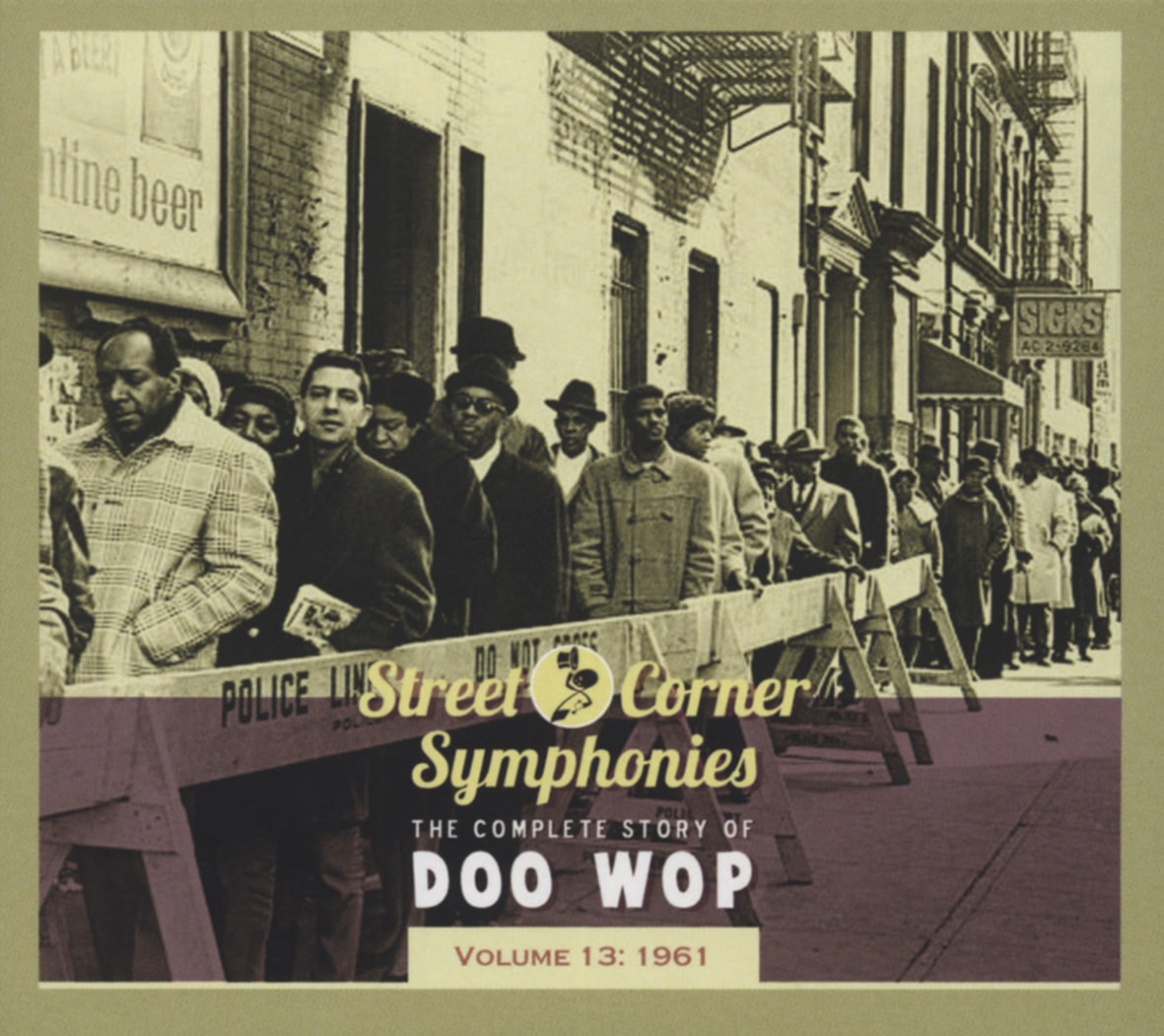 The Regents' storming Barbara-Ann almost never saw light of day at all. They were another Bronx group that started out in 1957 as The Monterays with lead singer Guy Villari, tenors Sal Cuomo and Chuck Fassert, and Ernie Maresca (co-writer of Dion's Runaround Sue). Their demos eventually got them signed to Seville Records, but nothing happened and the group morphed into The Regents.
Named after a New York recording studio they frequented and a brand of smokes Guy favored, The Regents consisted of Villari, Cuomo, Fassert, bass Don Jacobucci, and for a 1958 session at Associated Studio in Manhattan, saxist/baritone vocal Tony 'Hot Rod' Gravagna. It took 50 minutes to satisfactorily get A Teenager's Love on tape. Since their $15 bought them an hour's worth of time, they spent the other 10 minutes cutting Barbara-Ann, penned by Chuck's brother, Fred Fassert.
Unable to interest any of the countless record labels in New York in the tapes, the group threw in the towel. Some time later, Don's younger brother Eddie Jacobucci decided to revive Barbara-Ann with his own group, The Consorts. Operated out of Lou Cicchetti's record shop in the Bronx, tiny Cousins Records opted to release the original version by The Regents instead in March of '61, placing I'm So Lonely on the B-side. The quintet reunited and saw their old master rocket to #13 pop and #7 R&B that spring after Morris Levy's Gee Records picked it up.
The Regents' Gee followup that summer, the Maresca-penned Runaround, made it to #28 pop and #30 R&B. Their next two offerings, Cuomo's Liar and Maresca's Lonesome Boy, didn't follow suit. Their Gee LP saw The Regents wrap their pipes around Summertime and Autumn Leaves, certainly more highbrow than Barbara-Ann. Dissatisfied with their royalty statements, The Regents hung it up. Guy and Chuck started a new vocal trio, The Run-A-Rounds, whose '63 release Unbelievable for KC Records bore Maresca's co-writing imprimatur (Carrie [You're An Angel] followed the next year on Felsted). Fred Fassert ended up the big winner when The Beach Boys revived Barbara Ann, escorting the anthem to a lofty #2 pop in 1966.
Various Street Corner Symphonies 1961 Vol.13
Read more at: https://www.bear-family.com/various-street-corner-symphonies-1961-vol.13.html
Copyright © Bear Family Records
Bewertungen lesen, schreiben und diskutieren...
mehr
Kundenbewertungen für "Aka The Runarounds"
Bewertung schreiben
Bewertungen werden nach Überprüfung freigeschaltet.
Weitere Artikel von REGENTS
The Regents: Barbara Ann (LP)
Art-Nr.: LPMH61323


Sofort versandfertig, Lieferzeit** 1-3 Werktage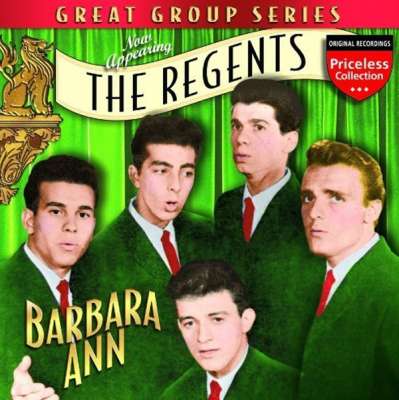 REGENTS: Barbara Ann
Art-Nr.: CDCOL9922


Artikel muss bestellt werden
Regents: Barbara-Ann b-w Runaround 7inch, 45rpm
Art-Nr.: 45COL0117


Artikel muss bestellt werden