Der Artikel wurde erfolgreich hinzugefügt.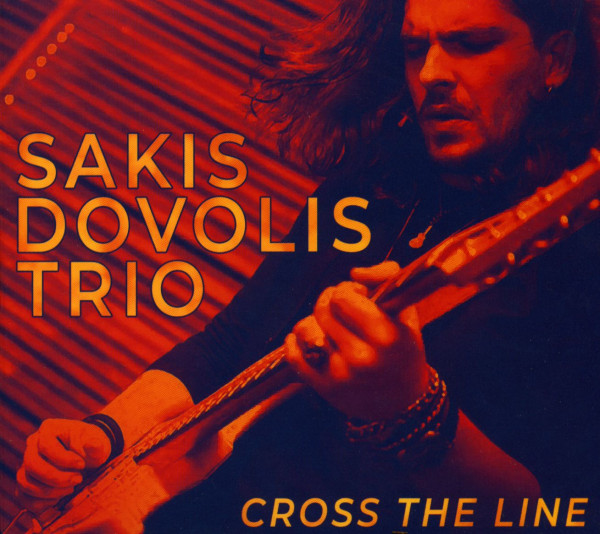 inkl. MwSt. zzgl. Versandkosten
Artikel derzeit nicht verfügbar, Lieferfristen von bis zu 2-3 Wochen sind zu erwarten. (soweit verfügbar beim Lieferanten - kann aber auch schneller gehen)
Artikel-Nr.:

CDGYR174

Gewicht in Kg.:

0.1
(Grooveyard Records) 11 tracks, digisleeve Hervorragendes Debüt-Album dieses großartigen...
mehr
Sakis Dovolis Trio: Cross The Line (CD)
(Grooveyard Records) 11 tracks, digisleeve
Hervorragendes Debüt-Album dieses großartigen Blues/Rock-Gitarristen aus Griechenland. Enthält 11 Songs exzellenter, weltklasse, bluesbasierter, soul-powered, heavy guitar rock power trio music, die dein gutes jam:house bis auf den festen Boden rocken wird und wird.
Sakis Dovolis ist ein aufregender, junger, talentierter Blues/Rock-Axislinger, der auf der erstaunlichen "Cross The Line"-CD von Anfang bis Ende ernsthafte, authentische sechssaitige Ärsche tritt. Bruder Sakis ist ein echter neuer "Gitarrenheld", der mit tiefer Inspiration und Leidenschaft auf dem Instrument landet, ein wahrer bonafider Axeripper Supreme, der mit Stil, Klasse und Seele spielt. Abgerundet wird das Sakis Dovolis Trio Line-Up durch die erstaunliche Rhythmusgruppe von Fotis Dovolis am Bass und Nick Kalivas am Schlagzeug, beides exzellente talentierte Musiker, die sich in den SDT-Groove einklinken und ihn mit Power, Stärke und Exzellenz festnageln. Last but not least gehen schwere Requisiten und Anerkennung an unseren "guten musikalischen Bruder" Stavros Papadopoulos für die Koproduktion, Mischung und das Mastering des Sakis Dovolis Trios: "Cross The Line" Disc zu hoher klanglicher Perfektion im Freerock Studio in Kavala City, Griechenland. Wenn Sie ernsthafte Blues/Rock Heavy Guitarren Power Trio Musik mögen, schulden Sie es sich selbst, das Sakis Dovolis Trio zu besuchen: "Cross The Line" Diskette, die mit musikalischer Stärke zwischen einem Rock und einem Blues Ort solide landet. Eine unverzichtbare, killernde Blues/Rock-Gitarren-Disc von Grooveyard Records, die Fans von Jimi Hendrix, Stevie Ray Vaughan, ZZ Top, Robin Trower, Rory Gallagher, Joe Bonamassa, Eric Gales, Philip Sayce sehr empfohlen wird, Lance Lopez, Jay Jesse Johnson, Tony Spinner, Craig Erickson, Bryce Janey, Alan Miritakani (Buddaheads), Dirty Dave Osti, Vince Hawkins, Brett Ellis und alle anderen Weltklasse-Schwergitarrenschlingen auf dem Planeten Erde und darüber hinaus.
Artikeleigenschaften von

Sakis Dovolis Trio: Cross The Line (CD)
Albumtitel:

Cross The Line (CD)

Artikelart

CD

EAN:

0192914890546

Gewicht in Kg:

0.1
Sakis Dovolis Trio - Cross The Line (CD)

CD 1
01
All Over You
02
Come On
03
Everything
04
I'm No Angel
05
Cross The Line
06
Burn It Down
07
Shades Of Blue
08
Show Me Your Love
09
Devil's Road
10
Nasty Dogs And Funky Kings
11
Legacy
Bewertungen lesen, schreiben und diskutieren...
mehr
Kundenbewertungen für "Cross The Line (CD)"
Bewertung schreiben
Bewertungen werden nach Überprüfung freigeschaltet.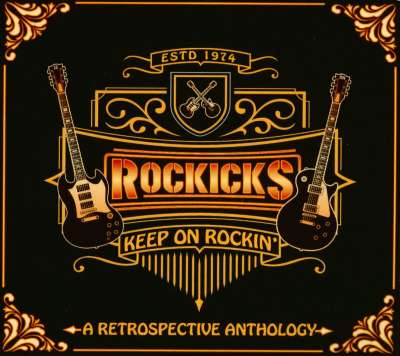 Rockicks: Keep On Rockin' - A Retrospective Anthology (2-CD)
Art-Nr.: CDGYR175