Der Artikel wurde erfolgreich hinzugefügt.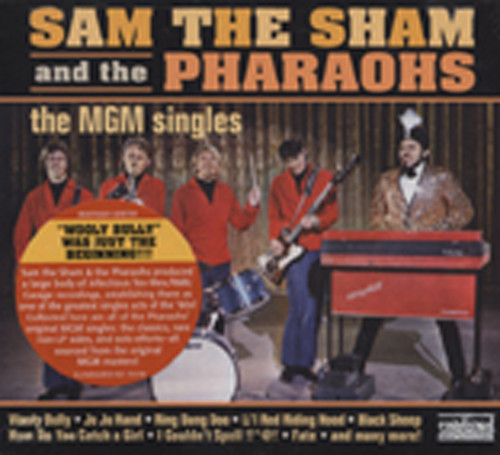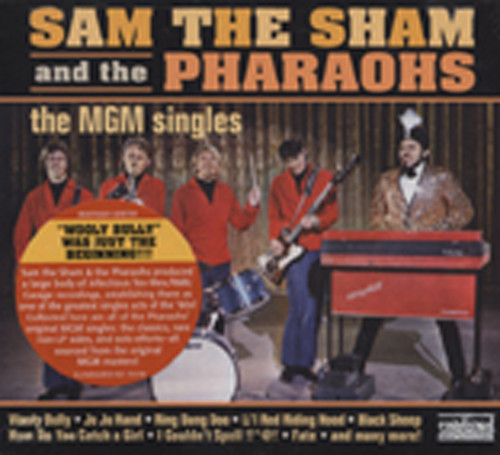 Dieser Artikel ist gestrichen und kann nicht mehr bestellt werden!
Benachrichtigen Sie mich, sobald der Artikel lieferbar ist.
Artikel-Nr.:

CDSC11219

Gewicht in Kg.:

0.1
(2011/SUNDAZED) 28 MGM masters! digipac First ever collection of 60s MGM singles-A & B sides!...
mehr
Sam The Sham & The Pharaohs: The MGM Singles (CD)
(2011/SUNDAZED) 28 MGM masters! digipac
First ever collection of 60s MGM singles-A & B sides! These days, Sam the Sham and the Pharaohs are best remembered for such infectious 60s hits as Wooly Bully and Lil Red Riding Hood, and for the sartorial splendor of turbaned frontman/organist Sam the Sham (ne Domingo Samudio) and his bandmates. But the one-of-a-kind Memphis-by-way-of-Texas quintet produced a large and highly original body of R&B/blues/Tex-Mex/garage tunes that established them as one of the greatest singles bands of the 1960s. While the bands wacky humor and flamboyant visual image may have threatened to brand them as a novelty act, their raw exuberance, rootsy grit and playfully subversive streak made it clear that Sam and his Pharaohs were the genuine article.
Throughout the second half of the 60s, Sam the Sham and the Pharaohs turned out a lengthy string of killer seven-inchers. Many of those singles boasted non-album B-sides that were as memorable as their better-known A-sides. Now, for the first time ever, Sundazed Music has gathered both sides of every one of the bands original MGM Records singles on these lovingly packaged compact disc collection. The sizzling set includes such immortal Pharaohs classics as Wooly Bully, Lil Red Riding Hood, Ju Ju Hand, Ring Dang Doo,
Red Hot
, The Hair on My Chinny Chin Chin, How Do You Catch a Girl and (Im in With) The Out Crowd, along with an amazing assortment of rare non-album B-sides, solo efforts and side projects.
These long-out-of-print gems have been sourced from the original MGM masters and sound better than ever!!! "I just returned home to cold, frigid Boston from a month in the California desert and the Sierra Nevada to find my copy of your new double vinyl Sam the Sham release, along with the accompanying CD awaiting me at my office. I rushed home from work, beelined it to the basement to clean the LPs (yes, even new albums get the treatment!), and proceeded to listen to the entire set twice (that's 64 tracks). I was and am amazed at the great sound and the near perfection of your set. I know these old favorites like the back of my hand, but with the better sound (especially on the formerly 45rpm only releases) and the inspired concept of tracking each single A & B in chronological order, I almost felt like I was hearing them for the first time--they sounded THAT fresh! Everything about the packaging is top notch, too: the inner gatefold sleeve layout with the Billboard and Cashbox adverts is great; love Scott's notes; the bold typeface used on the front cover, paired with the shot of the band playing "Monkey See, Monkey Do" shouts out as loudly as "uno, dos, tres, cuatro."
The rear cover with its record labels shows just how prolific the band was. Thanks for including the Sham-ettes' singles as bonus tracks on the LPs. This vinyl release blows all previous compilations out of the water. The Rhino CD had a different focus and was fine for its time, but your superior concept, packaging and sound should make you and your entire team very proud. I hope Sam is as enthusiastic about this project as this booster is. Just thought I'd let you know. Now I've got to get back to some serious fun listening." -Robert Kruse Sam the Sham Archivist
Artikeleigenschaften von

Sam The Sham & The Pharaohs: The MGM Singles (CD)
Albumtitel:

The MGM Singles (CD)

Genre

Beat

Preiscode

VCD7

Artikelart

CD

EAN:

0090771121929

Gewicht in Kg:

0.1
Für Domingo Samudio war es so einfach wie "uno, dos, one, two, tres, cuatro". Sam the Sham und...
mehr
"Sam The Sham & The Pharaohs"
Für Domingo Samudio war es so einfach wie "uno, dos, one, two, tres, cuatro". Sam the Sham und die Pharaonen brachen in Texas aus der Dunkelheit aus, um "Wooly Bully" 1965 an die Spitze der Charts zu bringen. Domingo Samudio (seine Freunde nannten ihn Sam) wollte schon immer im Showgeschäft sein. In seiner High School in Dallas gründete er mit Trini Lopez eine Rock-and-Roll-Band, die 1963 mit "If I Had a Hammer" einen Top Five-Hit erzielte. Nach dem Abschluss und einem vierjährigen Aufenthalt in der Marine studierte Sam klassische Musik, abends Schwarzarbeit als Rock and Roller. Die starre Regierung der Hochschule war nicht für ihn, und nach zwei Jahren kündigte er, um ein Schausteller zu werden. Aber die Anziehungskraft der Musik war stärker als der Reiz des Karnevalslebens, und bald war er wieder in den Clubs und spielte Keyboard für eine Vielzahl von Bands. 1963 beschloss er, eine eigene Gruppe zu gründen. Er brauchte einen einprägsamen Namen. Eines Nachts gab ein Musiker Sam einen neuen Spitznamen. Als er Sam beim Singen um die Bühne kreisen sah, nannte ihn der Typ einen Scheinkünstler - R & B-Slang für jemanden, der tanzt und dabei seine Hüften schüttelt. Sam the Sham - er mochte den Klang davon. Es war ein guter Anfang, aber er brauchte noch einen Namen für die Backup-Musiker. Eine Reise zum örtlichen Bijou löste dieses Problem. Mit Me Ten Commandments fanden die Bandmitglieder den König von Ägypten ziemlich hip.

Am nächsten Tag wurden sie die Pharaonen, die ein paar Dollar in buntes Material investierten, um extravagante, arabisch inspirierte Bühnenkleidung herzustellen. Sam the Sham und die guten Shows der Pharaonen fanden schnell Anklang in den texanischen Clubs, und eine Handvoll unabhängiger Single-Veröffentlichungen lief vor Ort gut. 1964 rief MGM Records an und bot an, Sam the Sham und den ausgelassenen Sound der Pharaonen einem größeren Publikum zugänglich zu machen. Sam hatte den perfekten Song für die erste Single. Es war ein Tanzlied mit einem schweren Beat von Schlagzeuger Jerry Patterson. Mit Worten zu "The Hully Gully", einem populären Tanz, der Gegenstand mehrerer Hits war ("Baby Hully Gully" von den Olympischen Spielen, "Hully Gully Again" von Little Caesar and the Romans und "Hully Gully Baby" von den Dovells), war Sam sicher, dass er einen Song hatte, der nicht fehlen konnte. Im Studio, nur wenige Minuten vor der Aufnahme, teilte ein MGM-Manager der Band mit, dass MGM nicht daran interessiert sei, ein weiteres "Hully Gully"-Album zu veröffentlichen.

Sie müssten sich etwas anderes einfallen lassen. Sam hat in der Band mitgezählt und sich vor Ort neue Texte ausgedacht. Wooly Bully war der Name seiner Katze und passte auf den Zähler von "Hully Gully", also begann er von dort aus. Er improvisierte einen ganz neuen Text, als die Band drei Takes des Songs aufnahm. Der mittlerweile berühmte Tex-Mex "Uno, dos, one, two, tres, cuatro" Countdown zum Song wurde ebenfalls spontan durchgeführt. Sam wollte es von der Platte nehmen, aber der Rest der Band liebte es. So blieb die zweisprachige Öffnung erhalten.
Bewertungen lesen, schreiben und diskutieren...
mehr
Kundenbewertungen für "The MGM Singles (CD)"
Bewertung schreiben
Bewertungen werden nach Überprüfung freigeschaltet.
Weitere Artikel von Sam The Sham & The Pharaohs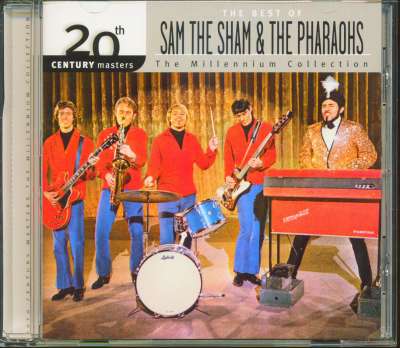 Sam The Sham & The Pharaohs: 20th Century Masters - The Millennium...
Art-Nr.: CD55022


Sofort versandfertig, Lieferzeit** 1-3 Werktage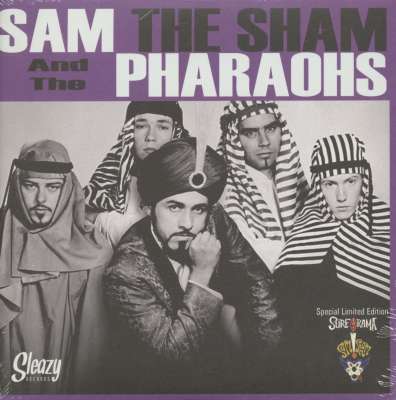 Sam The Sham & The Pharaohs: (I'm In With) The Out Crowd - Standing Ovation...
Art-Nr.: 45SR144


nur noch 2 verfügbar
Sofort versandfertig, Lieferzeit** 1-3 Werktage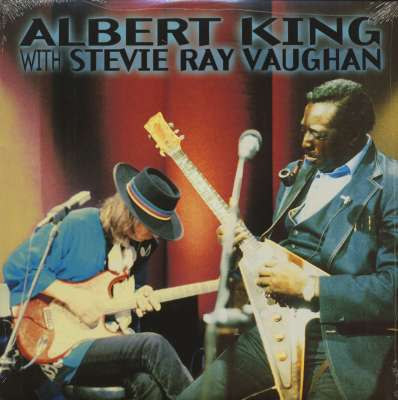 Albert King & Stevie Ray Vaughan: In Session (LP)
Art-Nr.: LPSTAX7501


Artikel muss bestellt werden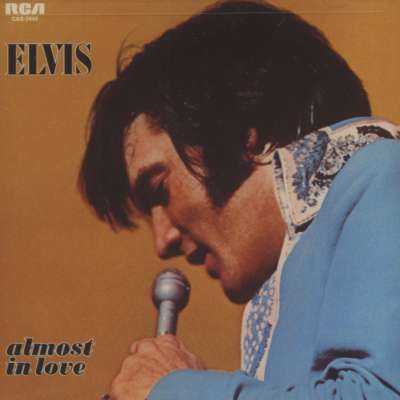 Elvis Presley: Almost In Love
Art-Nr.: CDRCA81610


Dieser Artikel ist gestrichen und kann nicht mehr bestellt werden!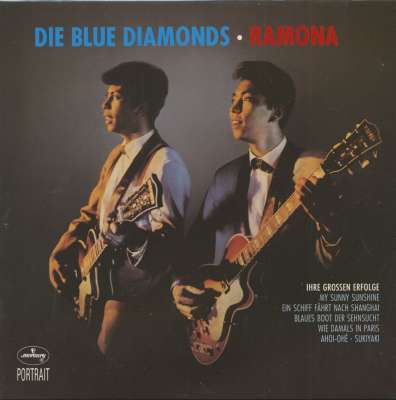 The Blue Diamonds: Ramona - Portrait (LP)
Art-Nr.: LP838792


die letzten 1 verfügbar
Sofort versandfertig, Lieferzeit** 1-3 Werktage