Der Artikel wurde erfolgreich hinzugefügt.
Dieser Artikel ist gestrichen und kann nicht mehr bestellt werden!
Benachrichtigen Sie mich, sobald der Artikel lieferbar ist.
Artikel-Nr.:

CDCHD842

Gewicht in Kg.:

0.1
(ACE Records) 25 tracks 1956-1963 Kaum ein Teenager, als der Song aufgenommen wurde, ist...
mehr
The Six Teens: A Casual Look - The Flip Recordings (CD)
(ACE Records) 25 tracks 1956-1963
Kaum ein Teenager, als der Song aufgenommen wurde, ist Trudy Williams' klagende Hauptrolle bei den Six Teens' A Casual Look eine der eindringlichen Erinnerungen an das klassische Zeitalter des Doo Wop Sounds. Zunächst von ihrer älteren Schwester Louise zu einer Probe der von Songwriter Ed Wells gegründeten Gruppe aus Los Angeles mitgenommen, wurde Trudy als Mitglied gewählt, nachdem sie ihre Stimme gehört hatte. Sie wurde die sechste Teenagerin, obwohl sie sich nicht wirklich für den Titel qualifiziert hatte. Ihre erste Aufnahme, die im März 1956 gemacht wurde, produzierte einen der dauerhaftesten Klänge der Vokalgruppen-Ära, der bis heute im Oldies-Radio zu hören ist. Geschrieben von Ed Wells, schaffte es A Casual Look auf Platz 7 der R&B-Listen und Platz 25 der Pop-Charts und zog Cover-Versionen an. Eine der besten war von Little Clydie & The Teens on RPM, die auf MODERN VOCAL GROUPS Vol 4 (Ace CDCHD 764) zu finden ist.
A Casual Look begann eine Karriere für die Gruppe auf dem Flip-Label in Los Angeles, für die sie nicht weniger als ein Dutzend Singles aufnahmen. Alle diese sind auf dieser CD enthalten, einer Sammlung ihrer kompletten Aufnahmen für das Label. Es enthält 25 Tracks, da Trudy und ihre Schwester neben der Version von Teenage Promise, die von den Six Teens veröffentlicht wurde, eine schnellere Version aufgenommen haben, die erst 1963 von Trudy und Louise veröffentlicht wurde. Label Billing war etwas, das sich für die Gruppe sehr verändert hat. Beginnend mit dem Vanille Six Teens Namen, gab es mehrere Platten, die den Gruppennamen mit 14 Jahre alten Trudy Williams oder einfach nur Trudy Williams trugen. Eine Veröffentlichung You're My Boyfriend / A Foolish Little Girl hat sogar den Namen der Gruppe vorhergesagt und wurde wie von Trudy Williams mit Gesangsbegleitung veröffentlicht.
Trotz der Änderungen in der Abrechnung waren die Gruppenmitglieder während ihrer gesamten Aufnahmekarriere ziemlich gleich. Neben Trudy, ihrer Schwester Louise und dem Gründer der Gruppe, Ed Wells, bestanden die Six Teens aus Kenny Sinclair, Darryl Lewis und Beverly Pecot. Louise und Beverly auch'moonlighted' für das Label hinter Richard Owens als Ivy Leaguers und sind auf Deposit Your Love (In The Bank Of My Heart), einer weiteren Ed Wells-Ballade, auf der Compilation Flip Doo Wop Vol 2 (Ace CDCHD 838) zu hören. 1957 verließ Kenny Sinclair die Gruppe und wurde durch Richard Owens ersetzt. Er wurde dann wiederum durch Jimmie Smith ersetzt. Trudy und Jimmie sind auf dem Up-Tempo So Happy zu hören. Kenny, Darryl und Jimmy nahmen auch für das Flip-Label als Elgins auf.
Einer der Schlüssel zum Erfolg der Gruppe liegt in der Art der Songs, die Ed Wells für sie zusammengestellt hat. Viele davon waren "Story"-Lieder, deren Texte sich im Laufe der Zeit weiterentwickelten, im Gegensatz zu den eher repetitiven und ephemeren Texten, die in der zweiten Hälfte der 50er Jahre durchaus üblich waren. Gute Beispiele sind Afar Into The Night, Only Jim, Was It A Dream Of Mine und My Surprise. Als die Gruppe durch das, was Beverly Pecot das "Zeitalter der Unschuld" nennt, zusammen aufwuchs, wurde ihr Material im Ton reifer. Dies spiegelt sich in Auswahlen wie Love's A Funny That Way, Heaven Knows I Love You, That Wonderful Secret Of Love und einem der wenigen Songs, die nicht von Ed Wells geschrieben wurden, dem Richard Berry - geschrieben von A Foolish Little Girl. Doch die Gruppe nannte die Änderungen, sie wiederholte leider nie ihren anfänglichen Erfolg von A Casual Look und mit dem Ende des Flip-Labels gingen sie getrennte Wege.
Die 1990er Jahre sahen die Six Teens neu formiert und sie erschienen im Radio und in Oldies-Shows. Ed Wells und Richard Owens sind leider kürzlich verstorben, aber Kenny Sinclair, Darryl Lewis und Jimmie Smith spielen immer noch in einer neu formierten Elgins-Gruppe, zusammen mit dem ursprünglichen Mitglied William DeVase. Die Elgins werden in der kommenden Compilation FLIP DOO WOP - VOLUME 3 zu sehen sein. Zusammengestellt von Gordon Skadberg und den Jungs von Early Bird Records, enthalten die umfangreichen Notizen der CD Interviews mit den überlebenden Gruppenmitgliedern. Die Gruppe hatte vielleicht nie ein Album in ihrer Karriere, aber jetzt gibt es eine Chance, den kompletten Katalog von Trudy Williams und den Six Teens auf Flip Records zu hören.
Artikeleigenschaften von

The Six Teens: A Casual Look - The Flip Recordings (CD)
Albumtitel:

A Casual Look - The Flip Recordings (CD)

Genre

Doo-Wop

Artikelart

CD

EAN:

0029667184229

Gewicht in Kg:

0.1
The Six Teens A Casual Look Truth in packaging was what you got with The Six Teens....
mehr
"The Six Teens"
The Six Teens
A Casual Look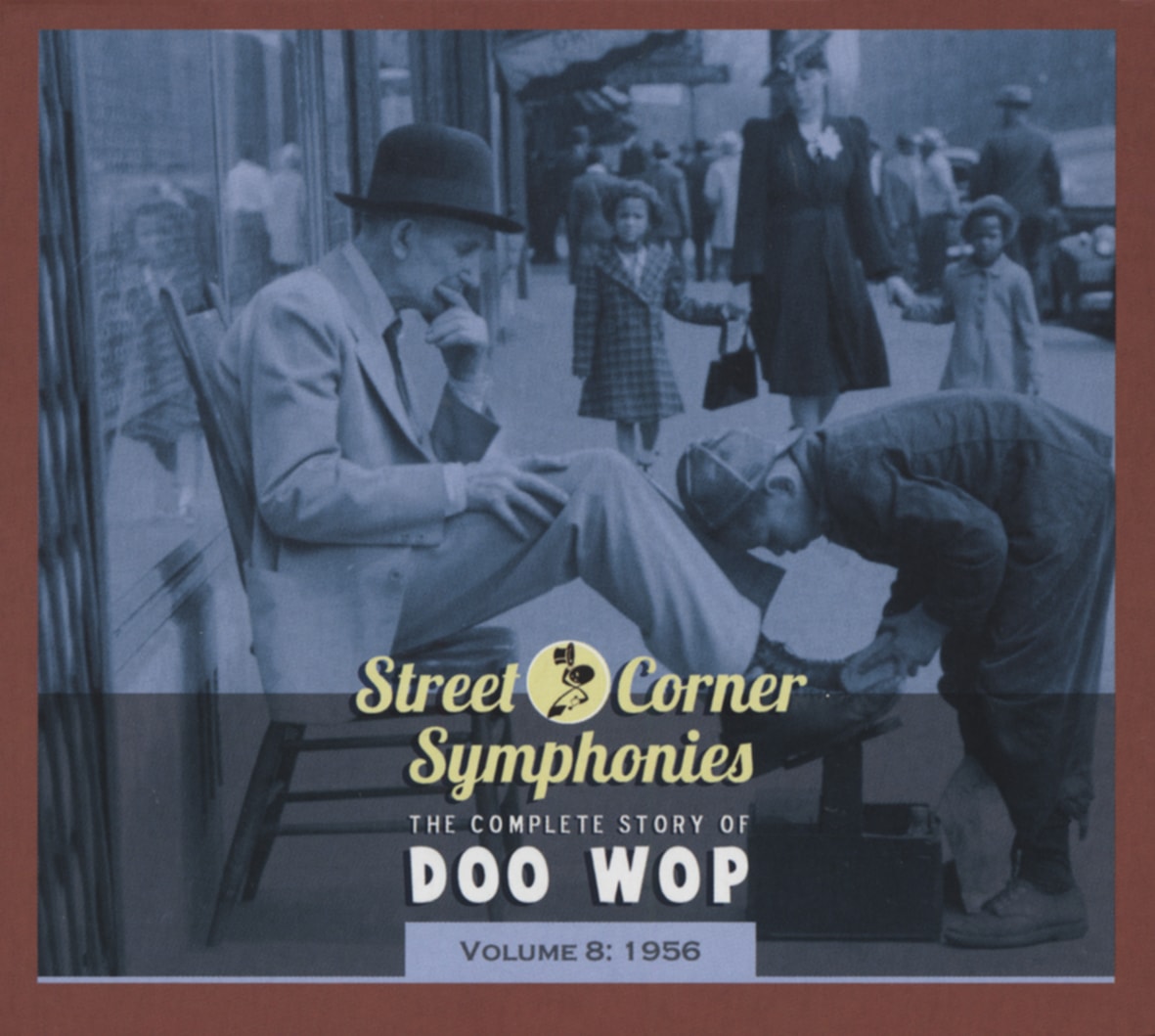 Truth in packaging was what you got with The Six Teens. The Los Angeles outfit was a sextet, expansive for the era and split right down the middle between boys and girls. And they were all in their teens, though remarkable lead singer Trudy Williams was only 12 when they formed in 1955.
Pianist/baritone Ed Wells was the brains behind the group, writing most of their material. Wells assembled soprano Beverly Pecot, tenor Ken Sinclair, baritone Darryl Lewis, and sisters Trudy and alto Louise Williams, who came in last as a package deal (Louise named the group). Trudy's pipes weren't altogether unlike Frankie Lymon's, albeit seasoned with a maturity well beyond her tender years. Wells wangled an audition with Max Feirtag of locally based Flip Records. Feirtag took the sextet into Bunny Robyn's Master Recorders in early '56.
Among the bounty was Wells' A Casual Look, a yearning ballad about a boy heading off to serve his country that showcased Trudy's alluring pipes (Sinclair hopped in on the bridge). Coupled with another Wells ballad, Teen Age Promise, A Casual Look came out in March of '56 and vaulted to #7 on 'Billboard's R&B 'Best Seller' list and made it to #25 pop. Clydie King, another talented L.A. youngster, covered A Casual Look for the Biharis' RPM logo as Little Clydie and The Teens. Later on, The Beach Boys would too.
In July, The Six Teens encored on Flip with Send Me Flowers b/w Afar Into The Night, but the sextet was fated to be a one-hit wonder. Flip released another nine singles by the group, extending into 1960. The plaintive Only Jim was their third offering, while Wells gave Trudy a chance to wrap her vocal cords around a piece of up-tempo material on Arrow Of Love, their next Flip single. Sinclair departed in mid-'58, replaced first by future Vibrations/Temptations tenor Ricky Owens and then Flip labelmate Jimmie Smith.
Though Wells didn't stick around for all that long after The Six Teens called it quits (one of his last efforts was a '62 duet with his sister for Flip, billed as Shank & Maydiea), Sinclair, Lewis, and Smith joined The Elgins, who made the soulful I Lost My Love In The Big City for Lummie Fowler's Lummtone imprint in 1963. Ken later found his way into The Olympics as well as The Bagdads, whose Bring Back Those Doo-Wopps for the Double Shot logo was a '68 throwback. Wells died of throat cancer on February 18, 2001; cancer claimed Sinclair on March 16, 2003.
- Bill Dahl -
Various Vol.8, - Street Corner Symphonies 1956
Read more at: https://www.bear-family.de/various-vol.8-street-corner-symphonies-1956.html
Copyright © Bear Family Records
Bewertungen lesen, schreiben und diskutieren...
mehr
Kundenbewertungen für "A Casual Look - The Flip Recordings (CD)"
Bewertung schreiben
Bewertungen werden nach Überprüfung freigeschaltet.
Weitere Artikel von The Six Teens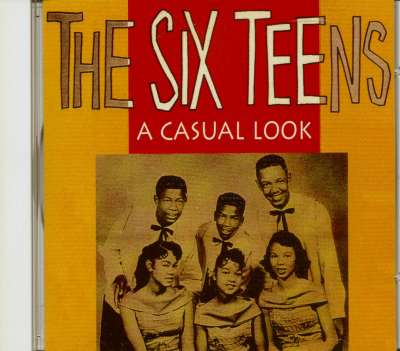 The Six Teens: A Casual Look (CD)
Art-Nr.: CDFG971019


Sofort versandfertig, Lieferzeit** 1-3 Werktage
The Six Teens: My Surprise - Baby You're Dynamite 7inch, 45rpm
Art-Nr.: 45FLIP326


die letzten 2 verfügbar
Sofort versandfertig, Lieferzeit** 1-3 Werktage
The Six Teens: Send Me Flowers b-w Afar Into The Night 7inch,...
Art-Nr.: 45FLIP317


nur noch 1 verfügbar
Sofort versandfertig, Lieferzeit** 1-3 Werktage