Der Artikel wurde erfolgreich hinzugefügt.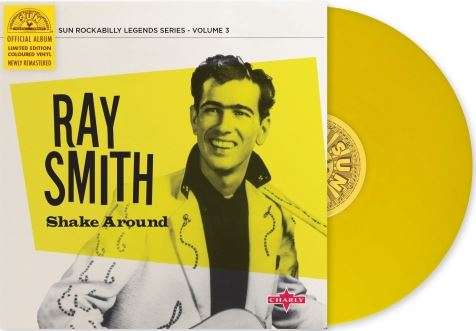 Dieser Artikel ist gestrichen und kann nicht mehr bestellt werden!
Benachrichtigen Sie mich, sobald der Artikel lieferbar ist.
Artikel-Nr.:

LPSUNSC1287

Gewicht in Kg.:

0.17
(Charly Records) 10 tracks - limited edition (1.000) - yellow vinyl. Gegen Ende des Jahres 1957...
mehr
Ray Smith: Shake Around (LP, 10inch, Ltd.)
(Charly Records) 10 tracks - limited edition (1.000) - yellow vinyl.
Gegen Ende des Jahres 1957 war die Hochphase des Rockabilly auf
Sun Records
quasi vorüber.
Ray Smith
spielte vor allem deshalb für Sun eine wichtige Rolle, weil seine erste Session aus dem Januar 1958 die neue Ära des Rock'n'Roll einläutete. Obwohl er eine Reihe exzellenter Rock-Singles für Sun aufnahm, blieb Smith der kommerzielle Erfolg weitgehend verwehrt.
Ein Jahr nachdem er 1978 eine Reihe herausragender Konzerte in England und Holland gespielt hatte, starb Ray Smith tragisch nach einem Unfall mit einer Schusswaffe am 29. November 1979.
,Shake Around" enthält ,So Young", ,Rockin Bandit" und ,Break Up", welches er aufgenommen hatte, bevor sein Labelkumpane und Freund
Jerry Lee Lewis
es einige Monate später zu einem Hit machte.
Das 25cm Allbum wurde neu von den original Bändern gemastert und auf audiophilem Viinyl gepresst.
Die ersten 1.000 Exemplare werden auf limitiertem gelbem Vinyl gepresst und enthalten ausführliche Liner Notes von Adam Komorowski.
'Niemand sehnte sich mehr nach Anerkennung als Ray. Er ging total auf in dem was er tat. Nach einer Show war niemals auch nur eine Faser seiner Kleidung trocken.' (
Sam Phillips
)
Artikeleigenschaften von

Ray Smith: Shake Around (LP, 10inch, Ltd.)
Ray Smith arrived at Sun Records in Memphis in 1958 with a lot of talent and a lot of hope....
mehr
"Ray Smith"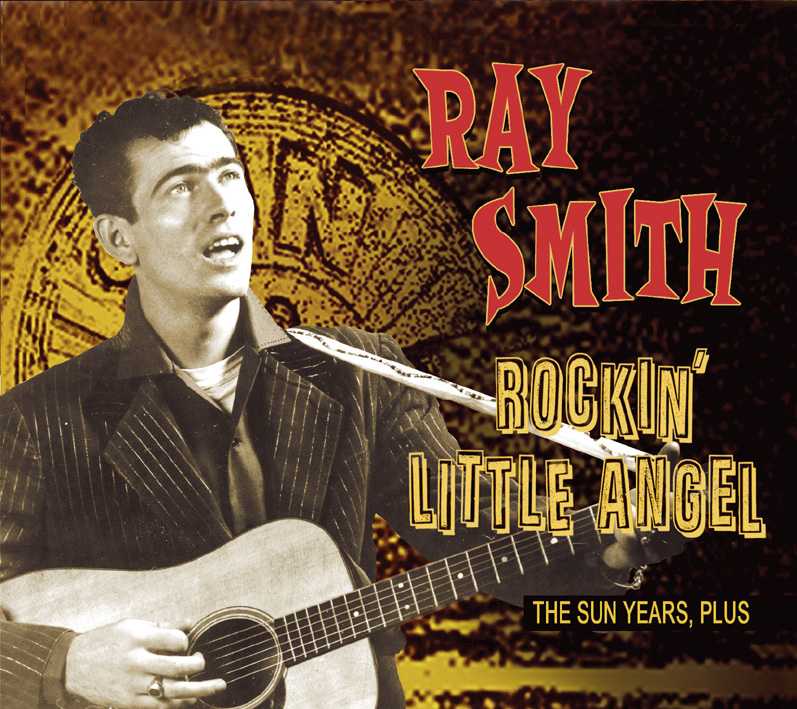 Ray Smith arrived at Sun Records in Memphis in 1958 with a lot of talent and a lot of hope. He was on the label in the critical years just behind the first wave of artists who defined the rockabilly sound. The label needed someone to take it on another notch when Johnny Cash left and Jerry Lee Lewis's career hit the press barrier. Ray Smith had the voice and the desire to have been that man. His songs underlined it: So Young, Willing And Ready, Rockin' Bandit, and You Made A Hit.
But he didn't make a hit, to everyone's frustration – that of his manager Charlie Terrell, that of Sam and Jud Phillips of Sun, and not least his own. Instead, Ray Smith made his mark on popular music history with his big hit, Rockin' Little Angel on Jud Phillips' Judd Records.
After his brief period as a successful rock 'n' roller, Ray Smith made a good living at times on the night club circuit, the country circuit and later the revival circuit. He was a really good singer but never managed to recreate the almost magic formula of the Sun and Judd years.
This CD collects together for the first time all the songs Ray Smith made for the Sun and Judd labels during the period 1958 to 1962. It includes all his original single and LP releases, and at least one version – including ten unissued ones - of every other song he made at the time. The music is taken from master tapes, and Ray Smith never sounded so good before.
Raymond Eugene Smith was born on 30 October 1934 in Melber, Kentucky not far from the town of Paducah. He once described his childhood as, "happy, very sad, poor, and a will to rise above it." He told me: "I was born in the midst of nowhere, thirteen miles west of Paducah out in the country. My dad was a sharecropper and a sheet metal worker. He also worked for the atomic bomb plant in Paducah, organised by former Vice President Barkley. As a kid, I delivered Barkley's newspapers, the 'Paducah Sun Democrat'."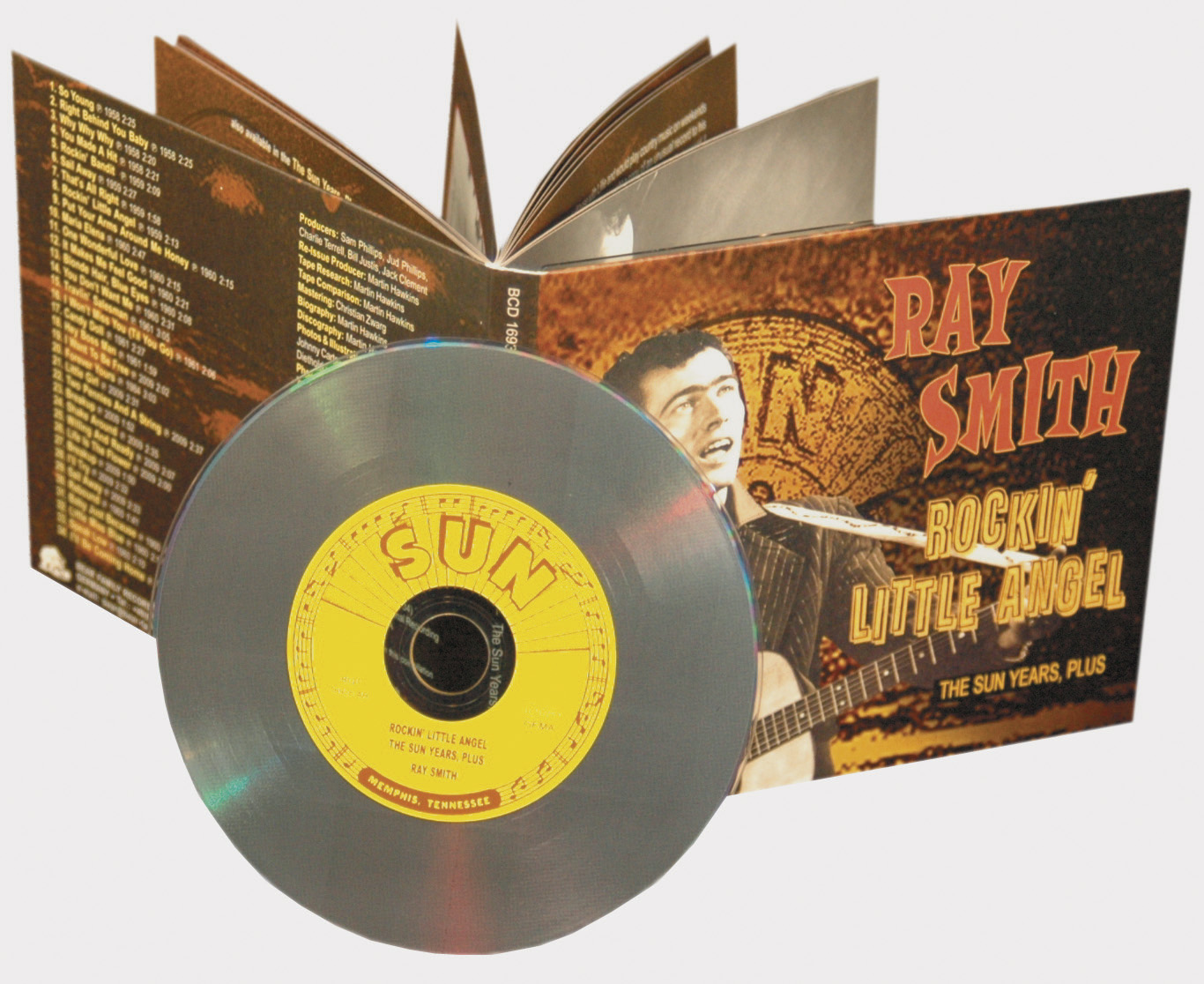 Ray was the seventh child in a large family but somehow his mother found the time to teach him the rudiments of piano playing and to encourage an interest in music. When he had first started school, he went with a recommendation from his mother that he could sing: soon he was persuaded to get up and sing in class, at age six. He later told interviewer Dave Booth, "I didn't want to do it. Felt like a goddamn fool."
He didn't have a long or very consistent schooling: "My family and I moved from Melber to County Line Road where we lived at Mr Dowell's farm and from there we moved out in the country close to Mayfield, Kentucky, then to St. John's and another farm on Highway 45 halfway between Paducah and Mayfield. At that time I was nine years old. From there we moved to Lone Oak, west of Paducah, where I attended school for the fourth to eighth grade. My father bought a farm called Pepper's Farm seven miles north of Lone Oak, but by then I had left home - at the age of twelve. After that, my father sold the farm and moved to Paducah. I visited there frequently while working as a helper on a Coca-Cola truck."
Somehow, his reputation as a singer stayed with Ray throughout his disrupted and troubled formative years, and not only in school. It followed him through his after-school job as a waiter at Price's Barbecue, through his early employment in the local Coca-Cola bottling plant, to the International Shoe Company where his job was to stick the soles to the uppers. Tired of these kinds of tasks, and not yet thinking of music as a career, Ray Smith the reluctant singer decided in 1952 to join the Air Force. He said, "I joined on 22 July 1952, and had my basic training at Sampson Air Force Base and then transferred to Fort Knox, KY."
Ray Smith The Sun Years, Plus
Read more at: https://www.bear-family.de/smith-ray-the-sun-years-plus.html
Copyright © Bear Family Records
Bewertungen lesen, schreiben und diskutieren...
mehr
Kundenbewertungen für "Shake Around (LP, 10inch, Ltd.)"
Bewertung schreiben
Bewertungen werden nach Überprüfung freigeschaltet.
Weitere Artikel von Ray Smith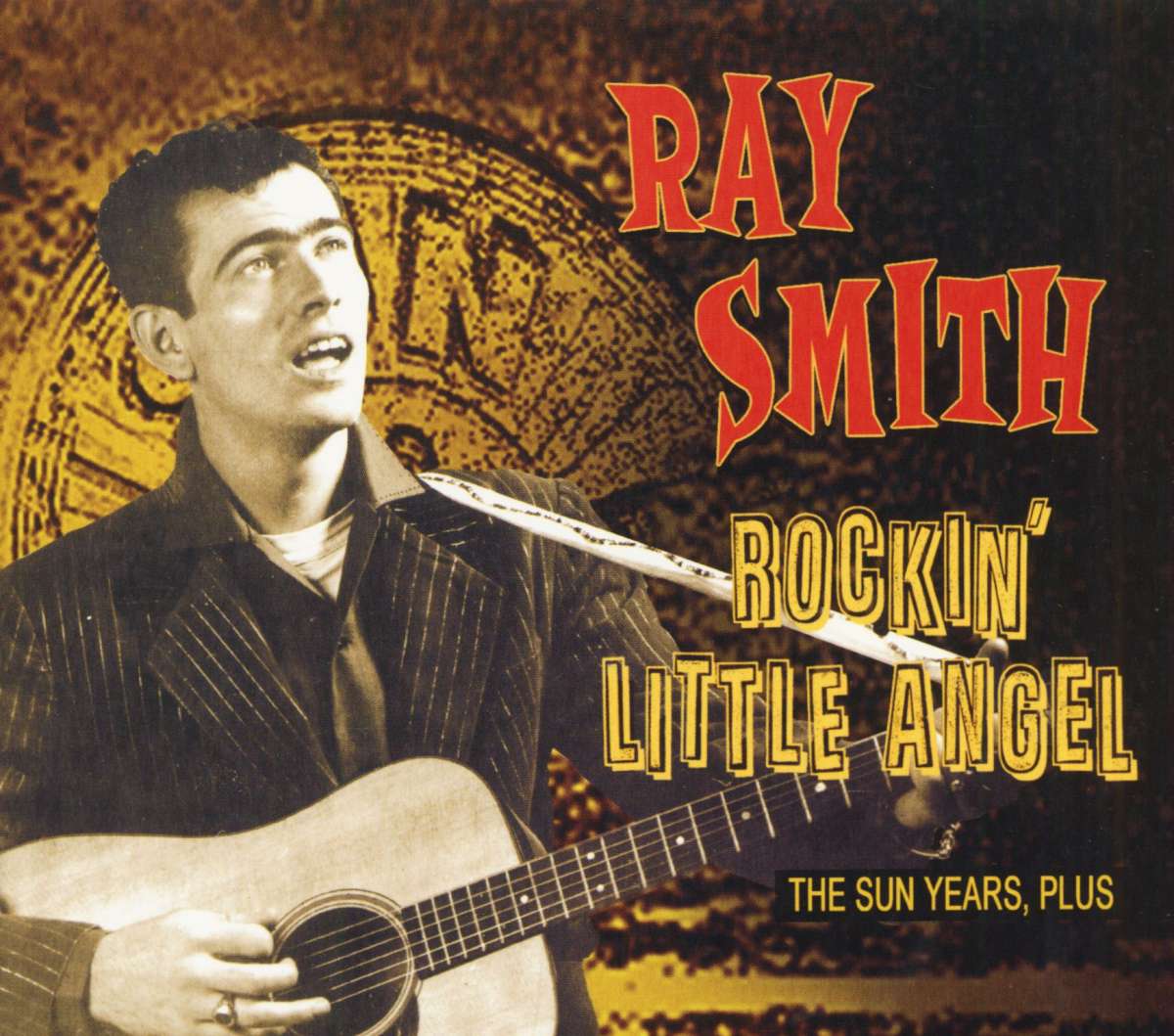 Ray Smith: The Sun Years, Plus
Art-Nr.: BCD16936


Sofort versandfertig, Lieferzeit** 1-3 Werktage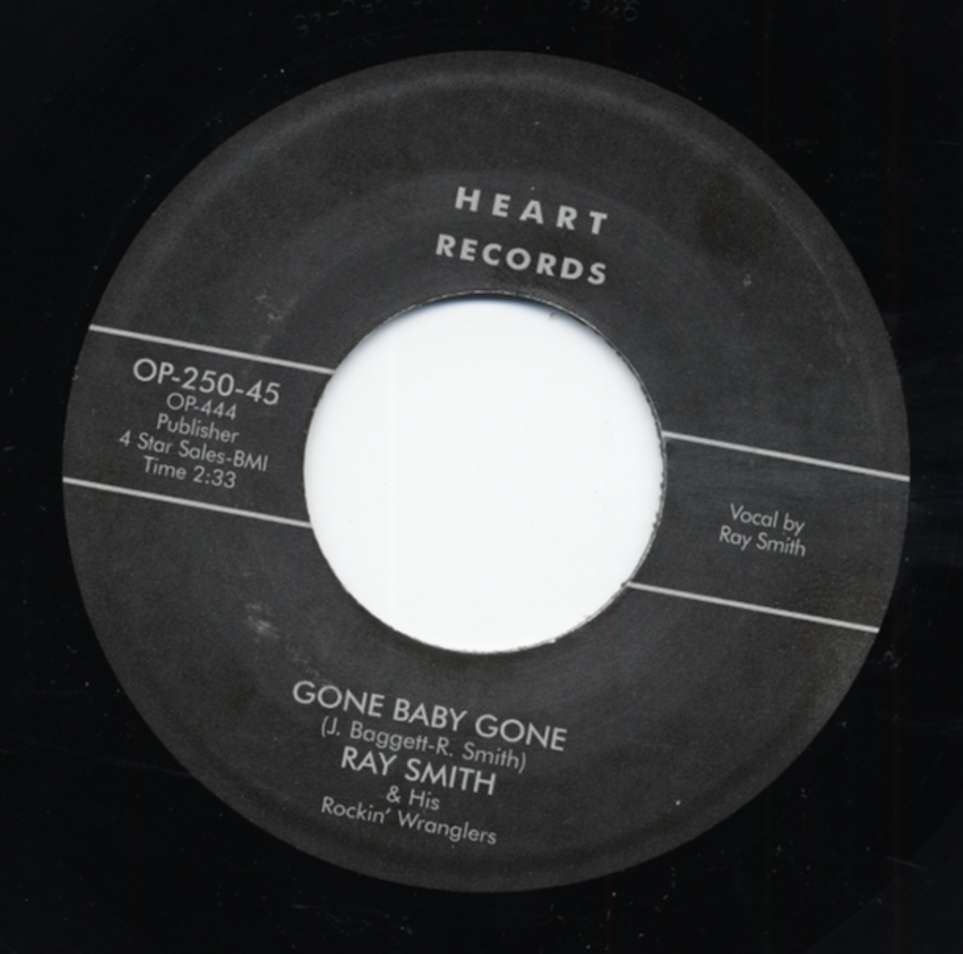 Ray Smith: Gone Baby Gone b-w Swinging Boogie 7inch, 45rpm
Art-Nr.: REP19066


Artikel muss bestellt werden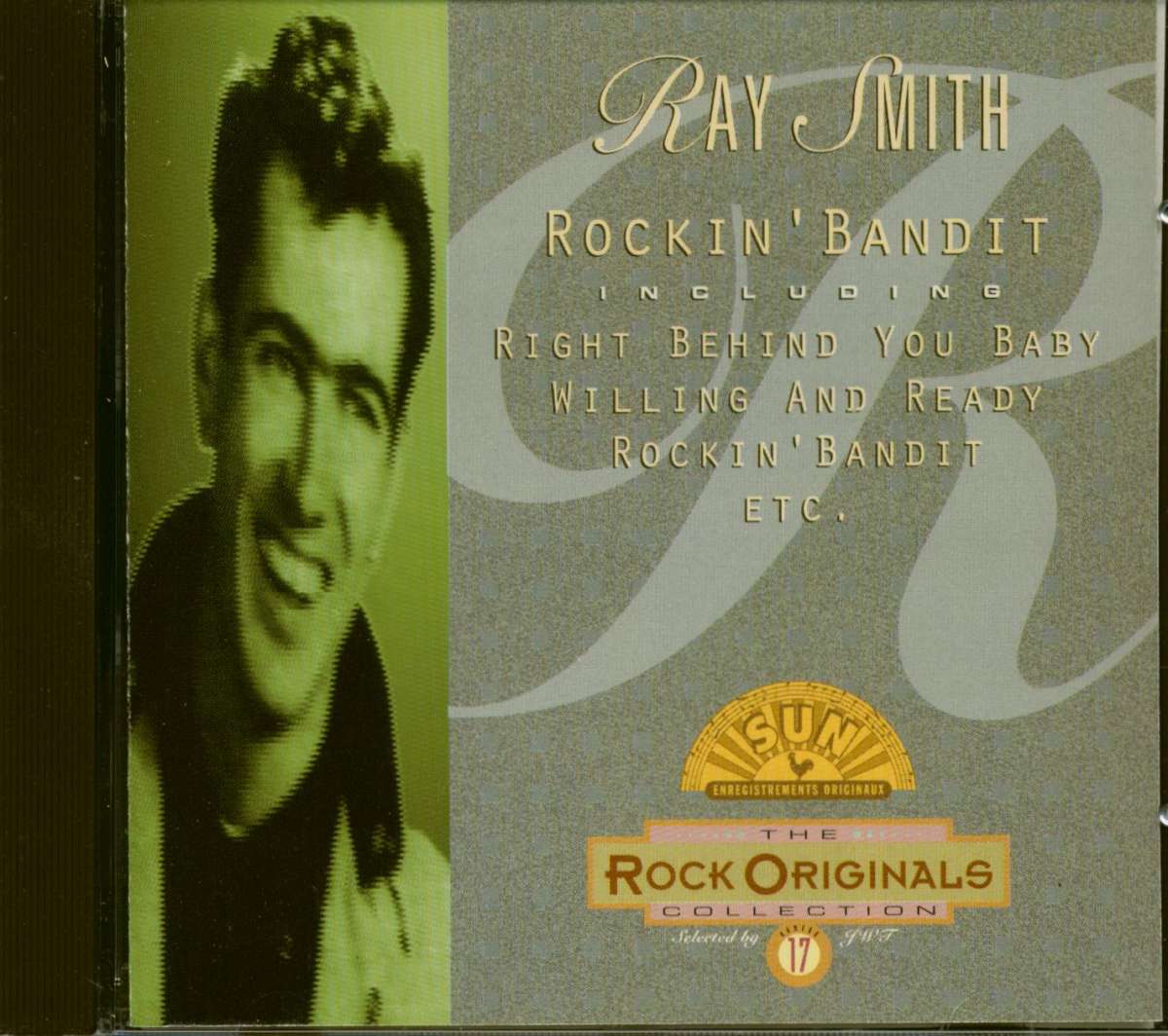 Ray Smith: Collection Rock Originals Vol.17 (CD)
Art-Nr.: CD662071


Sofort versandfertig, Lieferzeit** 1-3 Werktage