Wer war/ist

Dusty Springfield

? - CDs, Vinyl LPs, DVD und mehr
Dusty Springfield
Geboren am 16. 4. 1939 als Mary O'Brien im Londoner Stadtteil Hampstead. Sie trat bereits 1957 mit ihrem Bruder Tom als halb professionelles Folk-Duo in Feriencamps auf. lm Jahr darauf schloss Dusty Springfield sich den Lana Sisters an. 1959 gründete sie mit ihrem Bruder und Tim Feild (später ersetzt durch Mike Longhurst-Pickworth alias Mike Hurst) das Trio The Springfields, das 1961 seinen ersten Vertrag bei Philips erhielt. Von zehn Singles, die bis 1964 veröffentlicht wurden, erreichten fünf die UK-Charts- eine erschien erst, nachdem die drei sich bereits getrennt hatten.

Dusty Springfield machte als Solistin weiter. Ihre Debüt-Single kam im November 1963 auf den englischen Markt. Dank ihrer überragenden Stimme stieg sie schnell zu einer der gefragtesten Sängerinnen Englands auf. Im Dezember 1964 geriet sie auf andere Weise in die Schlagzeilen. Bei einem Konzert in Südafrika weigerte sie sich, vor einem Publikum zu singen, das getrennt nach Hautfarben sitzen musste. Folge: ein paar Stunden Knast und Ausweisung. 1967 sang sie 'The Look Of Love' für die James-Bond-Filmparodie 'Casino Royale'. Hits wie 'I Only Want To Be With You', "I Just Don't Know What To Do With Myself', 'You Don't Have To Say You Love Me' hatten sie inzwischen auf allen Kontinenten berühmt gemacht. Weitere Treffer wie 'I Close My Eyes And Count To Ten' und "Son Of A Preacher Man' folgten. Ihr LP-Highlight war "Dusty In Memphis', eingespielt mit lokalen Größen. Während der 70er Jahre wurde es ruhiger um die Sängerin, zwischen 1980 und 1984 herrschte völlige Funkstille. Es folgte eine Single im Duett mit Spencer Davis (' - Private Number') auf dem kleinen Allegiance-Label (ALES 3).

1987 feierte Dusty Springfield ein Top-Comeback. Ihre gemeinsam mit den Pet Shop Boys eingespielte Single "What Have I Done To Deserve This' kam auf Platz 2 der Charts. Ein daran anschließendes Duett mit Richard Carpenter ( - 'Something In Your Eyes' - A&M) fiel allerdings beim Publikum durch. Auch ihre einzige deutschsprachige Single hatte sich 23 Jahre zuvor nicht in den Hitlisten platzieren können. Dusty Springfield verstarb nach langer, schwerer Krankheit am 2. 3. 1999. Zu den Beisetzungsfeierlichkeiten erschien die Creme der englischen Pop-musik der letzten 30 Jahre.

Unzählige, persönliche Kondolenzschreiben - etwa von Queen Elizabeth II. und weiteren Mitgliedern des englischen Königshauses, aus Politik und der Unterhaltungsindustrie - unterstrichen das ausnehmend hohe Ansehen der Klasse-Sängerin in ihrer Heimat. Gitarrist und Sänger Mike Hurst machte im September 2000 noch einmal auf sich aufmerksam. In zehnjähriger musikwissenschaftlicher Arbeit als Forscher hatte er herausgefunden, dass niedersächsische Kriegsgesänge der eigentliche Ursprung der Rockmusik sind.

Aus dem Bear Family Buch - 1000 Nadelstiche von Bernd Matheja - BFB10025 -
Copyright © Bear Family Records® Alle Rechte vorbehalten. Nachdruck, auch auszugsweise, oder jede andere Art der Wiedergabe, einschließlich Aufnahme in elektronische Datenbanken und Vervielfältigung auf Datenträgern, in deutscher oder jeder anderen Sprache nur mit schriftlicher Genehmigung der Bear Family Records® GmbH.
Weitere Informationen zu Dusty Springfield auf de.Wikipedia.org
Für die Filterung wurden keine Ergebnisse gefunden!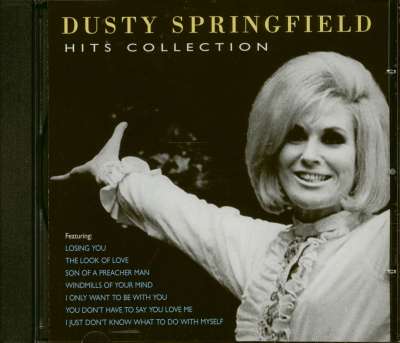 Dusty Springfield: Hits Collection (CD)
Art-Nr.: CD537549


die letzten 2 verfügbar
Sofort versandfertig, Lieferzeit** 1-3 Werktage
(Spectrum) 21 tracks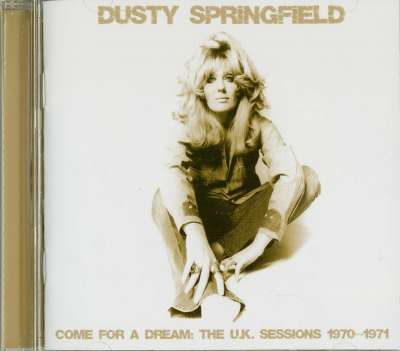 Dusty Springfield: Come For A Dream - The U.K. Sessions 1970-1971...
Art-Nr.: CDRGM0383


nur noch 1 verfügbar
Sofort versandfertig, Lieferzeit** 1-3 Werktage
(Real Gone Music) 17 Tracks (56:59), original Atlantic Aufnahmen, 12-seitiges Booklet mit extensivem Begleittext, schönen Bildern und Infos zu jedem Song. Alle Songs, in England aufgenommen, haben wirklich tolle Texte, darunter auch...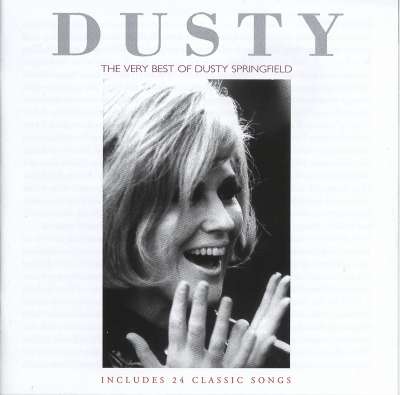 Dusty Springfield: Very Best Of Dusty Springfield
Art-Nr.: CD538345


Artikel muss bestellt werden
(1998/Mercury) 24 Titel (76:03 Min.) mit 12 Seiten Booklet. Defintitive Zusammenstellung mit allen zeitlosen Klassikern von 'Son Of A Preacher Man' und 'In Private' bis zu 'What Have I Done To Deserve This?' mit den Pet Shop Boys - ein...