Der Artikel wurde erfolgreich hinzugefügt.
Dieser Artikel ist gestrichen und kann nicht mehr bestellt werden!
inkl. MwSt. zzgl. Versandkosten
Artikel derzeit nicht verfügbar, Lieferfristen von bis zu 2-3 Wochen sind zu erwarten. (soweit verfügbar beim Lieferanten - kann aber auch schneller gehen)
Artikel-Nr.:

CDBGO686

Gewicht in Kg.:

0.2
(2005/BGO) 24 tracks, two albums from 1964
mehr
The Surfaris: Hit City '64 - Fun City, USA (CD)
(2005/BGO) 24 tracks, two albums from 1964
Artikeleigenschaften von

The Surfaris: Hit City '64 - Fun City, USA (CD)
Albumtitel:

Hit City '64 - Fun City, USA (CD)

Genre

Surf

Artikelart

CD

EAN:

5017261206862

Gewicht in Kg:

0.2
Surfaris, The - Hit City '64 - Fun City, USA (CD)

CD 1
01
Scatter Shield
02
Be True To Your School
03
Mystic Island Drums
04
Little Deuce Coupe
05
Comin' Home Baby
06
Louie, Louie
07
Wax Board And Woodie
08
Hiawatha
09
I Wanna Take A Trip To The Islands
10
Scratch
11
Sugar Shack
12
Earthquake
13
Dune Buggy
14
Hound Dog
15
Hot Road Graveyard
16
I'm Leaving Town
17
Murphy The Surfie
18
Apache
19
Hot Rod High
20
Moon Dawg
21
Go Go Go For Louie's Place
22
Big Surge
23
Burnin' Rubber
24
Shazam
The Surfaris (Ron Wilson, its Fuller. Pat Connolly, Boh Berryhill and Jim Push) rose to fame in...
mehr
"The Surfaris"
The Surfaris (Ron Wilson, its Fuller. Pat Connolly, Boh Berryhill and Jim Push) rose to fame in the summer of '63 on the wave of enthusiasm for surf and hot rod music. The group were all attending high school when they booked themselves into Pal Recording Studios. Cucamonga to cut their first disc ... Surfer lee. After completing Ron Wilson's vocal they realized that they didn't have an original song for the flipside. So with the help of their manager Dale Smallin (who supplied the hyena inspired intro) and producer Paul Buff they quickly turned a simple twelve use rhiff — provisionally entitled Stiletto — into one of the classic rock instrumentals in the story of pop ... Wipe Out.
Originally released on the D.F.S. label, tin. disc was quickly picked-up for national distribution by Dot Records who edited two verses out of Surfer Joe and released the single in April '63. However. most D.J.'s flipped the disc and Wipe Out soon aptured the number two position on the national charts, leaving Surfer Joe trailing at 62.
After their huge success The Surfaris signed to American Decca and released their self-penned Point Punic coupled with Waikiki Hun. At Decca they were put to work on the album The Surfaris Play with veteran producer Charles Bud Dant. Deuce insisted that the group re-record Wipe Out and Surfer Joe for the album. However, the U.K. release found the latter tracks replaced by Blue Surf and their cover of The Astronaut's biggest hit Baja. Although this compilation is subtitled The Singles Album: Baja and the unreleased Its this day) Route 66 have been added for their rarity value.
With the release of the hot-rodding Scattei Shield — The Surfaris set off on a major tour of Australia and New Zealand. Billed as the Surfside '04 tour the package also included The Beach Boys and the Australian surf band The Joy Boys. On their return to the States The Surfaris cut the Joy Boys Murphy The Stull, quickly followed by the Terry Melcher/Bobby Darin penned Boss Barracuda. The latter song was featured on the soundtrack of the movie The Lively Set (64). For their third single of '64 Hot Reel High producer Gary Usher was called in to help fill out their vocal sound. While its flipside Karen also featuring Usher and Chuck Girard on vocals went top three in Japan.On the strength of the disc's success The Surfaris toured Japan and on their return learnt that Gary Usher had been appointed staff producer at Decca and had his own ideas about the group's recording identity.
Usher.' If you took Ron out of the group they were just a bunch of kids on stage playing three chords.' Bringing in his own session crew including Chuck Girard and Joe Kelly (who also recorded as The Hondells and Super Stocks among many others) and using Ron Wilson on lead vocals he cut a string of Surfaris singles. By the time Catch A Little Ride With Me was released Pat Connolly had twit in disgust quickly followed by Jim Fuller and Bob Berryhill. Ken Forssi was hired as a replacement for Connolly and was with the group at the time Gary Usher took them into the new West Coast sound ... Folk Rock with Hey Joe Where Are You Going ... their last single for Decca. However, Forssi quickly left taking the songs arrangement with him and soon recorded it again as a member of Auther Lee's Love. Forssi was replaced by Jack Oldham on bass. Berryhill by Steve Johnson. Jim Pash took over lead guitar duty while Ron Wilson stayed behind the drums and on vocals for his last Surfaris outing —Show Biz. Released on Out Records, the disc coupled with Chicago Green was produced by J.J. Cale, The Surfaris final release Search coupled with Shake found only Jim Pash in the line-up from the original group. Produced by their new manager, Dick Martinek it failed to make a chart placing. Unlike the re-issue in '66 of Wipe Out, when The Surfaris aided by Ron Wilson played three chords — and for the second time sailed comfortably into the top twenty peaking this time at number sixteen. Ron Wilson later returned to the charts as a member of Joy Of Cooking with Brownsville in 1971, while Jim Pash and Bob Berryhill reformed The Surfaris for the '73 surf revival concert at the Hollywood Paladium ... and are still continuing to wipe 'em out!
Bewertungen lesen, schreiben und diskutieren...
mehr
Kundenbewertungen für "Hit City '64 - Fun City, USA (CD)"
Bewertung schreiben
Bewertungen werden nach Überprüfung freigeschaltet.
Weitere Artikel von The Surfaris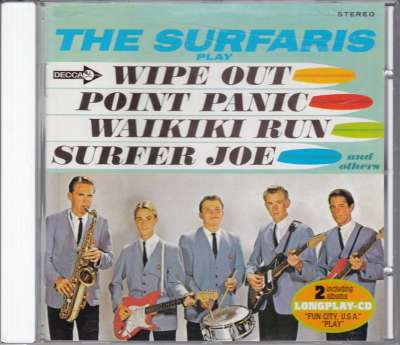 The Surfaris: Fun City, USA - The Surfaris Play Wipe Out! (CD)
Art-Nr.: CDRR4118


Sofort versandfertig, Lieferzeit** 1-3 Werktage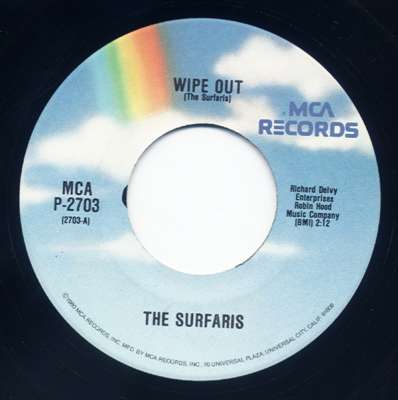 Surfaris: Wipe Out - Surfer Joe 7inch, 45rpm, CS
Art-Nr.: MCA2703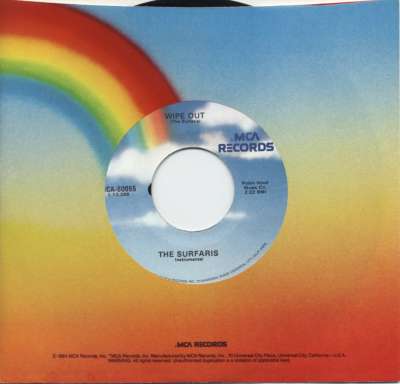 Surfaris: Wipe Out - I'm A Hog For You 7inch, 45rpm, CS
Art-Nr.: MCA60055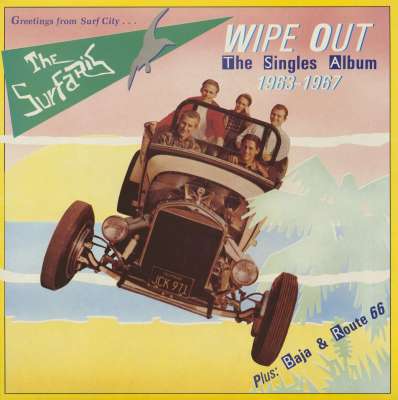 The Surfaris: Wipe Out - The Singles Album 1963-67 (LP)
Art-Nr.: LPMCL1842


Sofort versandfertig, Lieferzeit** 1-3 Werktage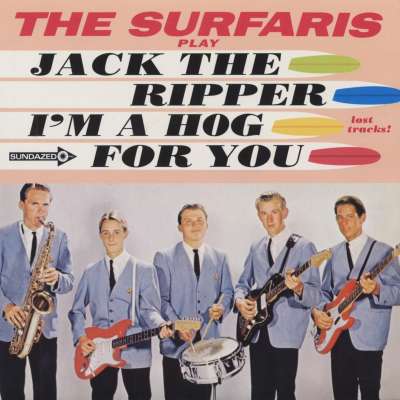 Surfaris: Jack The Ripper - Lost Session 7inch, 45rpm
Art-Nr.: S159


Sofort versandfertig, Lieferzeit** 1-3 Werktage