Der Artikel wurde erfolgreich hinzugefügt.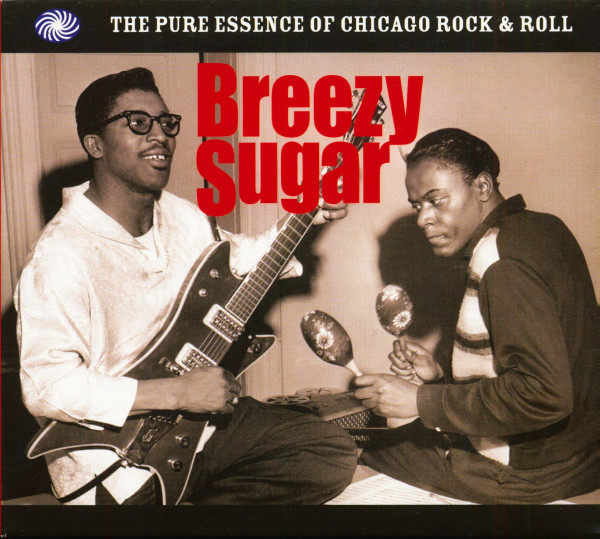 inkl. MwSt. zzgl. Versandkosten
Artikel derzeit nicht verfügbar, Lieferfristen von bis zu 2-3 Wochen sind zu erwarten. (soweit verfügbar beim Lieferanten - kann aber auch schneller gehen)
Artikel-Nr.:

CDFVTD197

Gewicht in Kg.:

0.17
(Fantastic Voyage) 75 Tracks - 1955-1962 - Deluxe Digipack - Chicago Rock'n'Roll...
mehr
Various: Breezy Sugar (3-CD)
(Fantastic Voyage) 75 Tracks - 1955-1962 - Deluxe Digipack -

Chicago Rock'n'Roll von Crystal, Chief, Chance, Tempus, Lucky Four, Oriole und den bekannten Labels Vee-Jay Records und Chess/Checker Records. Zu den hier vorgestellten Künstlern gehören Bo Diddley (inkl. einer alternativen Aufnahme), Betty Everett, The Spaniels, Chuck Berry, Dale Hawkins, Junior Wells, Jimmy McCracklin und viele andere! Genre-Kenner werden auch mit den weniger bekannten Namen etwas anzufangen wissen, die vom ehemaligen BBC Radio 1 Discjockey, Plattenproduzenten und Musikhistoriker Stuart Colman zusammengestellt und kommentiert wurden.
Artikeleigenschaften von

Various: Breezy Sugar (3-CD)
Albumtitel:

Breezy Sugar (3-CD)

Genre

Rock'n'Roll

Artikelart

CD

EAN:

5055311001975

Gewicht in Kg:

0.17
Various - Breezy Sugar (3-CD)

CD 1
01
Sweet Little Sixteen (Chuck Berry)
02
It's a Fad, Ma! (Bobby Dean)
03
My Babe (Dale Hawkins)
04
Let's Do the Razzle Dazzle (The Rip-Chords)
05
Early Morning Rock (The Deltones)
06
Watch It, Sprocket (Bobby Charles)
07
Bo Diddley (Alternative Take) (Bo Diddley)
08
Talkin' to the Blues (Jim Lowe)
09
Jitterbug Mary (The Del Vikings)
10
Hey Baby! (Duke Savage and the Arribins)
11
Baby Sweets (The Spaniels)
12
Seven Come Eleven (Rusty Draper)
13
Uncle John (Wild Child Gipson)
14
The Walk (Jimmy McCracklin)
15
Yes, I'm Glad (Priscilla Bowman)
16
Killer Diller (Betty Everett)
17
Patty-Patty (The Equalos)
18
Lazy Susan (The Brothers)
19
Welcome to My World (Sonny Freeze)
20
At My Front Door (The El Dorados)
21
Oh What a Baby (The Dream Kings)
22
Betty Jean (Harold Burrage)
23
Do It Bop (Billy Prager and His Caravans)
24
Da Da Goo Goo (Harvey)
25
Universal Rock (Earl Hooker and Junior Wells)
Various - Breezy Sugar (3-CD)

CD 2
01
Turn-A-Bout Date (Denni Alan)
02
Rock to the Top (Billy Peek)
03
The Bright Light (Jim Lowe)
04
45RPM (The Mark Iv)
05
Cool Guitar (The Blue Echoes)
06
Holy MacKerel, Baby (Billy Emerson)
07
What Is the Secret of Your Success? (The Coasters)
08
Roll Your Money Maker (Shakey Jake)
09
Dancing Girl (Bo Diddley)
10
Cool It Baby! (Chuck Miller)
11
Don't You Know I Love You (Bobby Charles)
12
Jump Children (The Flamingos)
13
Carol (Chuck Berry)
14
Q-Bop She-Bop (The Dells)
15
Rock a Bye Rock (Bette Laine)
16
The Convention (The Delegates)
17
A Rockin' Good Way (Priscilla Bowman)
18
Speedillac (Sonny Day)
19
Everybody Rock (Jimmy McCracklin)
20
Cool Steppin' Baby (Steve Bledsoe and the Blue Jays)
21
Little By Little (Junior Wells)
22
Just a Little Bit (Rosco Gordon)
23
Heat (The Rockin' RS)
24
Just You and I (Guitar Red)
25
Slippin' and Slidin' (Tobin Matthews)
Various - Breezy Sugar (3-CD)

CD 3
01
Red Headed Woman (Wayne Worley)
02
Big Green Car (Billy Carroll)
03
Little Girl (Bo Diddley)
04
(I Know) You Don't Love Me (Ike Turner's Kings of Rhythm)
05
You Eat Too Much (Harold Burrage)
06
Cry, Baby, Cry (Narvel Felts)
07
She's My Little Baby (Bobby Mack)
08
Idol with the Golden Head (The Coasters)
09
Mama Loocie (Harvey and the Moonglows)
10
Boom Diddie Boom (The El Dorados)
11
I Ain't Givin' Up Nothin' (Priscilla Bowman)
12
Linda (Dale Hawkins)
13
My Soul (Clifton Chenier)
14
Go-Go-Go (Chuck Berry)
15
Mama, Mama, Mama (Louis Hobbs)
16
Could You (Stanley Mitchell)
Would You
17
Seven Nights (Dee Clark)
18
Good Golly (Pretty Molly) (Rusty Draper)
19
Get Up and Go (Al Smith)
20
Just Got Some (Willie Mabon)
21
I'm to Blame (Jimmy McCracklin)
22
Knowing the Part (Chuck Sims)
23
Sugar Dumplin' (Jerry Jaye)
24
Rock-N-Roll Romance (The Big Rocker)
25
Shombalor (Sheriff and the Ravels)
Various Artists Verschiedene Künstler/Interpreten auf einem Tonträger. Entweder als...
mehr
"Various"
Various Artists
Verschiedene Künstler/Interpreten auf einem Tonträger.
Entweder als Themen Zusammenstellung oder als Greates Hits, Best of.., Singles Collections usw.
Various Artist on Bear Family
Bewertungen lesen, schreiben und diskutieren...
mehr
Kundenbewertungen für "Breezy Sugar (3-CD)"
Von:
Stefan Cseh
Am:
05.06.2018
tolle Hits
Einfach hörenswert
Bewertung schreiben
Bewertungen werden nach Überprüfung freigeschaltet.
Weitere Artikel von Various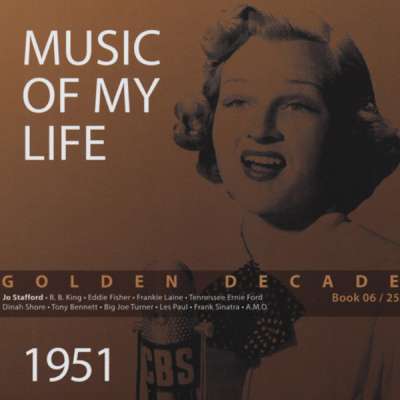 Various: Music Of Life - 1951 - Golden Decade, Vol.6...
Art-Nr.: CD27231961


Sofort versandfertig, Lieferzeit** 1-3 Werktage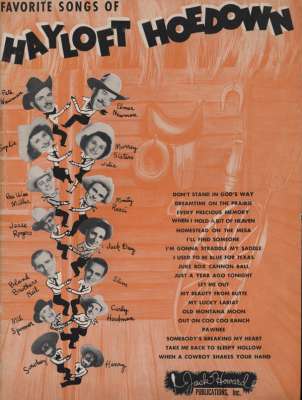 Various: Favorites Songs Of Hayloft Hoedown
Art-Nr.: 0031075


Sofort versandfertig, Lieferzeit** 1-3 Werktage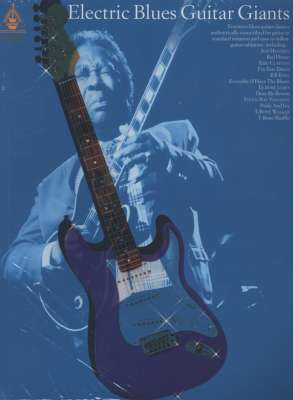 Various: Electric Blues Guitar Giants
Art-Nr.: 040000451


Sofort versandfertig, Lieferzeit** 1-3 Werktage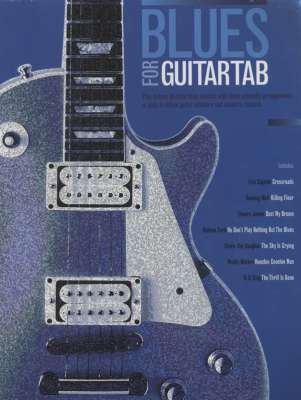 Various: Blues For Guitar Tab
Art-Nr.: 040953470


Sofort versandfertig, Lieferzeit** 1-3 Werktage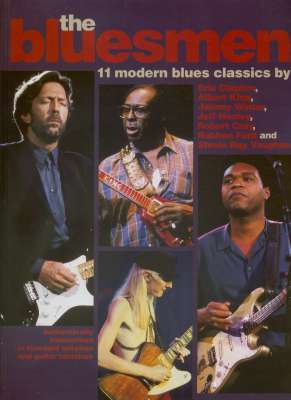 Various: The Bluesmen - 11 Modern Blues Classics
Art-Nr.: 040957132


Sofort versandfertig, Lieferzeit** 1-3 Werktage