Der Artikel wurde erfolgreich hinzugefügt.
Various
Harlem Shuffle - Sixties Soul Classics (LP)
Dieser Artikel ist gestrichen und kann nicht mehr bestellt werden!
Benachrichtigen Sie mich, sobald der Artikel lieferbar ist.
Artikel-Nr.:

LPCRB1139

Gewicht in Kg.:

0.21
(Charly) 16 tracks 'What Foes Around, Turn Around' runs on old maxim which still holds...
mehr
Various: Harlem Shuffle - Sixties Soul Classics (LP)
(Charly) 16 tracks

'What Foes Around, Turn Around' runs on old maxim which still holds true. In music, as in all things to do with fashion, tastes go round in full circle.

What was passe last year can well be this year's in thing. We've seen *the return of the mini-skirt and now it's the turn of 1960's soul music to get a much deserved resurgence of popularity. Maybe it's a sign that I'm getting old but — the explosion of rock 'n' roll onto the scene around 1955 excepted — I can think of no other era or musical style which possessed quite the same measure of excitement and delightful discovery as did 'Sixties Soul.

True, there have been many great records in the years since but I can't imagine ever again feeling confident enough to place a standing order with my local record shop for every single release on not one but half-a-dozen labels, knowing that I'll like every one of them! Sue, London American, Stateside, President, Jay Boy, Chess. Atlantic, Stax and Tamla Motown, were the much-sought-out UK labels amongst soul fans in those heady days. Now, two decades later, the music is 'coming back strong' (to quote a Tony Clarke classic from the era) thanks initially to the efforts of such re-issue labels as Charly and, latterly, to the renewed chart status of oldies from the likes of Sam Cooke and Marvin Gaye, thanks to the use of the songs in TV commercials. Clubs up and down the land are playing the classic songs to a whole new audience while the faithful minority (and it isn't a small one) who have never deserted the music have taken the chance to stock up on fresh copies of their well-worn favourites. I've a strong conviction that both groups will find plenty to entertain them in this great album.

Birdlegs And Pauline: The British version of the Sue label, run for Island Records by that colourful character, the late Guy Stevens, was *prized by '60s soul music collectors for unearthing the real rarities from the American RUB scene. Many were great. some were abysmal, all were interesting. "Spring" was one of the most talked about UK Sue issues, and one of the most obscure in origin (indeed, it wasn't until sitting down to pen this present sleevenote that I discovered they had an *album issued, on the Cuca label). From that LP's sleevenote I've gleaned the following information! It was the idea of Chicago bluesman Shakey Jake to put the two together — Birdlegs (aka Sidney Banks) and Pauline (a good friend of Pearl Bailey). Cut originally for Cuca. the quirky 'Spring' was picked up by Ewan Abner (later to be a Motown exec) for release nationally on Vee Jay.

Bob And Ear: Men of many names, Bob and Earl first rocked the emergent British disco scene with the emminently danceable 'Harlem Shuffle' back in 1963 but it wasn't until re-release in 1969 that it cracked the UK top-ten. Bobby Relf also recorded as Bobby Garrett while his partner Earl Nelson also masqueraded on records — with some success — as Earl Cosby, Jackie Lee and Jay Dee. Just to further clarify things, the original Bob in the duo had been Bobby Byrd. otherwise known as Bobby Day, of 'Rockin' Robin' fame! * The original pairing had emerged from the Hollywood Flames. for whom Nelson sang lead on the 1957 hit "Buzz Buzz", and recorded for Class until 1959 when Relf replaced Byrd. 'Harlem Shuffle' was originally released in the US by Marc, one of several LA based labels for which they recorded, usually under the aegis of producer Fred Smith and arranger Barry White (later to be a soul superstar) who devised a totally distinctive sound. With the Rolling Stones' recent cover version having returned that group to its '60s R&B roots, the time seems ripe for the original "Harlem Shuffle" to return to the nation's dance-floors.

Barbara Lewis: A product of the Ollie McLoughlin stable, which also included Deon Jackson and the Capitols, Barbara Lewis had an R&B chart-topper in 1963 with the superb ballad 'Hello Stranger'', leased from McLoughlin's Carla label by Atlantic, and quickly scored again with 'Baby I'm Yours' and 'Make Me Your Baby'.

Shades Of Blue: Of Shades of Blue I know nothing except that they were a white Detroit based act and that their 'Oh How Happy' was written by Edwin Starr and was widely performed by British soul acts in the late '60s. It was released in the UK on Sue.

Brenton Wood: Born in Shreveport, Louisiana, on July 26 1941, Los Angeles' based Brenton Wood wasn't a one-hit wonder, he was a two-hit wonder! It was Double Shot Records who gave us the novelty items 'Gimme Little Sign', which made number-nine on the American pop chart in 1967 and one place better in Britain. and 'The Oogum Boogum Song' (34 in the US pop listings).

The Olympics: A long-serving West Coast vocal group in the vein of the Coasters and the Clovers, the Olympics (Walter Ward, Eddie Lewis and Mack Starr) specialised in such smile-provoking novelties as 'Western Movies' and dance craze items including 'Hully Gully' and our featured sides 'Bounce' and 'Dancing Holiday', originally recorded for Tri-Disc. Yet again 'Bounce' made its UK debut on Sue.

Mel And Tim: The duo of Mississippi-born, Chicago-based cousins Mel Hardin and Tim McPherson notched their biggest UK success in 1972 with the cleverly contrived ballad 'Starting All Over Again' on the much-missed Stax label but these James and Bobby Purify soundalikes had notched their first million-seller in America some three years earlier with the gently rocking 'Backfield In Motion' produced by soul legend Gene Chandler for his own Bamboo label.

Gene Allison: The oldest cut included here, 'You Can Make It If You Try' recorded for Chicago-based Vee Jay actually dates from 1958 but, stylistically it was very much part of the '605 soul scene not being released in the UK until then. A much covered song it became universally known through the Rolling Stones version. The song was Allison's one real contribution to black music but what a major one!

Deon Jackson: A native of Ann Arbor, ()eon Jackson gravitated to nearby Detroit starting his professional singing career there with producer and Carla label bass Ollie McLoughlin. Jackson's pleasant. easy-on-the-ear voice placed him at the pop end of the soul spectrum and 'Love Makes The World Go Round' broke out of Detroit in the winter of 1965 to become a nationwide top-ten smash for the then 20 year old singer. Interestingly, the self-penned song was published by Jobete, the music-rights' arm of Motown.

Soul Survivors: The pulsating 'Expressway To Your Heart' was typical of the hybrid rocicsoul records, recorded by white, so-called 'Blue-Eyed Soul' groups which were starting to find a market towards the end of the 'Sixties. Though it did lead straight to the chart, Expressway didn't prove to be the road to fame and fortune for the Soul Survivors who sank straight back into obscurity and, simply, didn't survive! From Philadelphia, the group was one of the first to be produced by that famous team of Kenny Gamble and Leon Huff.

Fred Hughes: One of the great unsung heroes of the 'Sixties soul world, Fred Hughes had a truly distinctive voice which epitomised what true soul music is all about. 'OoH Wee Baby' was the Chicago artist's biggest success but all his records have become much sought-after collectors' items. Of his background little is known, apart from later recordings for the Scepter-Wand group of labels.

The Capitols: Starting with the unforgettable 'Twist', the magic '60s spawned a whole succession of dance craze records like the 'Hully Gully' the 'Twine' the 'Monkey', the 'Hitch Hike', the 'Philly Dog'. and the 'Swim', catering perfectly to the British dance hall and disco crowds, especially the mods who liked to discover a new dance step with each passing week. One of Ollie McLoughlin's discoveries, the Capitols (Don Norman. Sam George and Richard Mitchell, who teamed up in January 1966) made their memorable contribution with the catchy 'Cool Jerk', another side which McLoughlin quickly leased to Atlantic (or to be precise their Atco subsidiary) for nationwide coverage after local success on his Karen label.


Artikeleigenschaften von

Various: Harlem Shuffle - Sixties Soul Classics (LP)
Various Artists Verschiedene Künstler/Interpreten auf einem Tonträger. Entweder als...
mehr
"Various"
Various Artists
Verschiedene Künstler/Interpreten auf einem Tonträger.
Entweder als Themen Zusammenstellung oder als Greates Hits, Best of.., Singles Collections usw.
Various Artist on Bear Family
Bewertungen lesen, schreiben und diskutieren...
mehr
Kundenbewertungen für "Harlem Shuffle - Sixties Soul Classics (LP)"
Bewertung schreiben
Bewertungen werden nach Überprüfung freigeschaltet.
Weitere Artikel von Various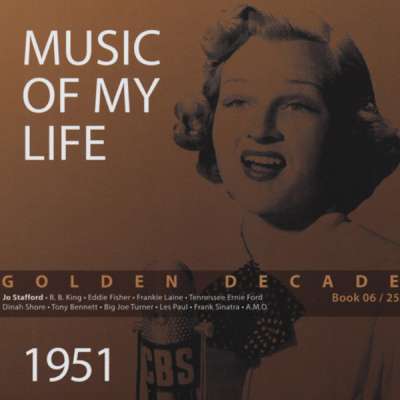 Various: Music Of Life - 1951 - Golden Decade, Vol.6...
Art-Nr.: CD27231961


Artikel muss bestellt werden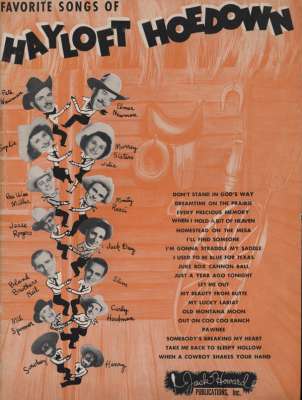 Various: Favorites Songs Of Hayloft Hoedown
Art-Nr.: 0031075


Sofort versandfertig, Lieferzeit** 1-3 Werktage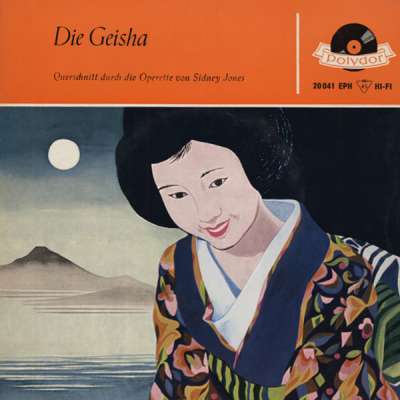 Various: Die Geisha - Querschnitt 7inch, 45rpm, EP, PS
Art-Nr.: 20041EPH


Artikel muss bestellt werden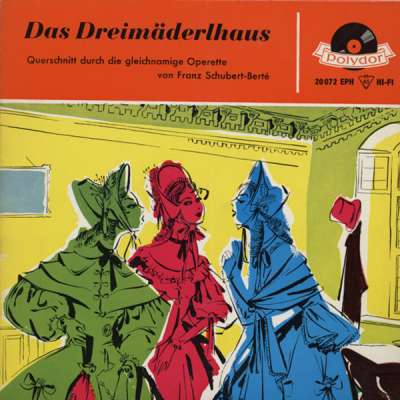 Various: Das Dreimäderlhaus - Querschnitt 7inch, 45rpm,...
Art-Nr.: 20072EPH


Artikel muss bestellt werden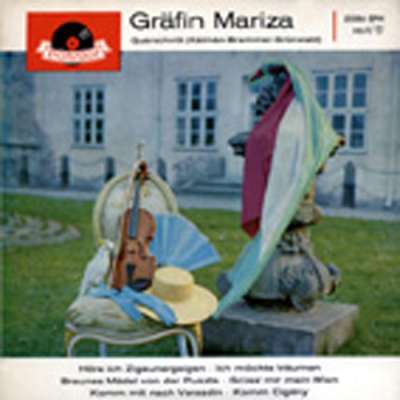 Various: Gräfin Mariza - Querschnitt 1965 7inch, 45rpm,...
Art-Nr.: 20086EPH


Artikel muss bestellt werden